Welcome back to another edition of the Mid-Week Mailbag. The win over Oklahoma on Monday must have gotten everyone back on board with talking basketball, because a lot of you had basketball-related questions this week. That's totally cool with me!
To be honest though, I'm surprised I didn't get any questions about Gary Dolphin or Fran McCaffery. A bit of a slip-up from you diehards.
Nevertheless, enjoy your weekly dose of answers relating to Iowa State sports, with just a dash of off-topic at the end to whet your appetite.
Cyclonepride (forums) asks: We lose Weiler-Babb, Shayok and Talley to graduation. What's your guess on whether Lindell or Talen go for the draft (and why)?
My suspicion is that Lindell Wigginton was teetering on the borderline of jumping into the NBA coming off his freshman season and that he agreed to come back for one year – and one year only. So right now, I think he's NBA-bound once the Cyclones wrap things up, no matter what happens in the postseason.
However, I still question Wigginton's readiness for the NBA. Yeah, the NBA drafts off of potential and Wigginton has top-tier explosiveness and blah blah blah, but we've seen plenty of explosive players fizzle out simply because they can't tighten up other areas of their game. In my amateur basketball scout opinion, Lindell could afford to continue working on his ball handling abilities and individual defense if he wants to make a smoother transition into the pros. Could he also work on those things after making the jump? Sure… But he'd probably have to work on them in the G-League in that scenario.
Talen Horton-Tucker has rightfully garnered a lot of buzz for his unique skill-set and overall talent level. The issue with him is that he has yet to develop much consistency on a game-by-game basis despite all of that talent.
Since the start of Big 12 play, Horton-Tucker has only scored in double digits in six of 15 games. Some of that is simply because Iowa State has plenty of other scoring options and THT doesn't have to shoulder the scoring load. But some of it is also due to his shooting ability still developing. The youngster has had just three conference games where he shot above 50 percent from the field (@ Baylor, @ K-State, vs. Oklahoma).
Again, the NBA drafts on potential and if they see enough in THT to look past his relative struggles against Big 12 competition, then he could still get some good feedback and make the jump. Though if I were advising him, I'd tell him one more year of work against quality competition as more of a focal point on offense (without Marial Shayok in town) will give him a good opportunity to boost his draft stock.
TL;DR – I think Wigginton will go to the NBA and Horton-Tucker will come back for his sophomore season.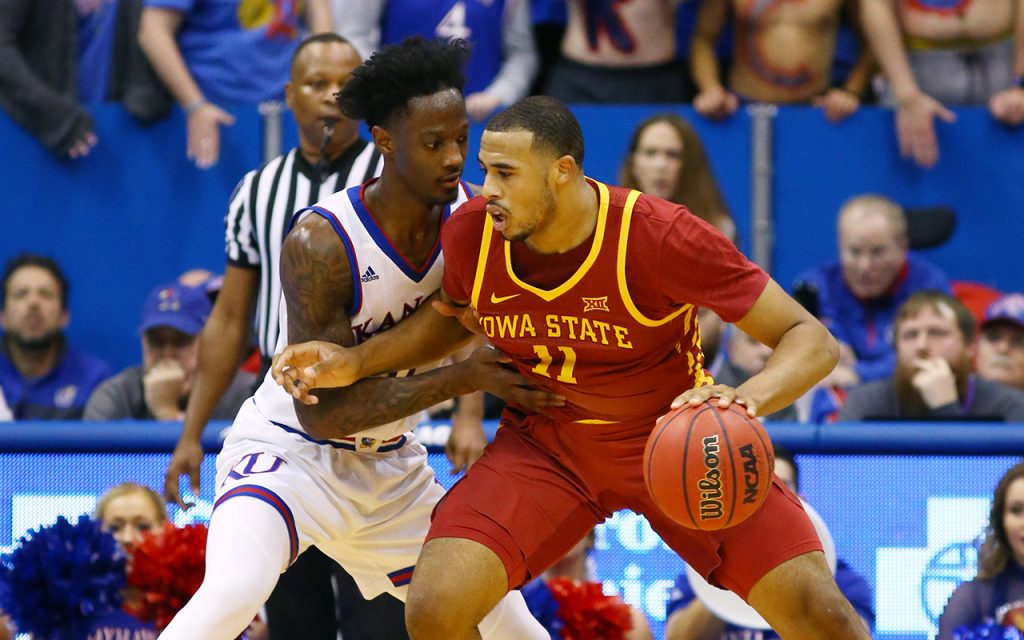 Cyinthenorth (forums) asks: Next season's starting 5 and rotation for men's basketball, assuming Wigginton and THT are gone?
CyJeans (forums) asks: With Solomon Young back at full health next year and the loss of NWB and Shayok to graduation, do you think Steve Prohm will resort to a more traditional lineup to utilize more bigs? I kind of like the idea of a Lard, Jacobson, Tyrese, THT, and Lindell lineup (assuming all return).
If both Wigginton and THT leave for the NBA, this is what I think the starting five (to start the season) will look like with no other attrition:
G Tyrese Haliburton
G Prentiss Nixon
G Terrence Lewis
F Michael Jacobson
F Cam Lard
Off the bench, I'd expect the next three to be Solomon Young, Zion Griffin and Tre Jackson.
If Wigginton and Horton-Tucker were to return then I think that actually sways things toward sticking with a four guard lineup. In either scenario, the chances of Steve Prohm going with a two post lineup are higher than they currently are this year, I just don't expect him to primarily implement a system that goes against the small ball philosophy that has benefited ISU's program so much over the last decade.
FinalFourCy (forums) asks: After all the talk about our switchablity on defense, are we better on defense next year?
That's a tough question because the seniors who are guaranteed to be gone – Shayok, Nick Weiler-Babb, and Zoran Talley – are all solid on-ball defenders. There's been talk that Nixon can get after it on defense, which is good, but we can't count on the incoming freshmen or current guys on the roster who are on the outskirts of the rotation to immediately be better than this year's seniors.
Honestly, the safe answer is probably "no," as hard as that pill may be to swallow. There are a lot of variables outside of straight roster turnover that can change between now and November for next year's team, but I don't think anyone can say with confidence that Iowa State will be better on defense next season. Heck, the Cyclones are ranked 37th for KenPom's adjusted defensive efficiency stat currently, which is the program's best since 2005.
Nathaniel (forums) asks: What does Marcedus Leech bring to the team next year?
Short answer: Limited contributions off the bench.
Longer answer: A prospect who should develop into a quality contributor at some point. Leech's ascent up the recruiting rankings has been well documented and he likely would be a 5-star recruit if it wasn't for a leg injury in 2017. He's since recovered and gained back a lot of the athleticism that got him so much recruiting attention early, but he's likely going to be behind a fair amount of guys who are more game-ready upon his arrival on campus.
I like what I've seen on film from Leech recently and would love if he'd pull a Tyrese Haliburton and force his way into the rotation. Problem is, that sort of situation is likely the exception, not the norm.
A few Marcedus Leech (@NoLimitLeecho) highlights via @JPSHurricane 🌪 pic.twitter.com/OFxGk3OS0G

— Cade Thompson (@Cade4ISU) February 16, 2019
GTO (forums) asks: Who do you think would have the best poker face in the team? My pick would be Shayok. That dude is expressionless. Worst poker face? My pick would be a tie between Lard, NWB, and Jacobson. You always know how those guys are feeling just by looking at them.
I agree with your Shayok pick for best poker face. It seems like he's got the "contain your emotions" skill mastered and would be stone cold while holding a royal flush.
My choice for worst poker face would have to go to Haliburton. That guy can't stop smiling no matter what. The minute he got a good hand, you'd know about it because he'd struggle to contain his excitement.
<3 you Tyrese.
Sigmapolis (forums) asks: Our approach on offense last year was simple – some Purdy read-option, throw it deep to Butler, and most of all, hand it to Montgomery. What is the elevator pitch for our offense next season?
Balance, balance, balance. Instead of leaning on a couple studs, the thing that will make Matt Campbell's squad tougher to guard will be that Brock Purdy can spread the ball around and get production from everywhere on the field.
Personally, I'd like to see the tight ends continue to be worked into the passing game even more. Chase Allen and Charlie Kolar will likely shoulder a bit of the jump ball duties left behind by Butler, but they should be used underneath a fair amount too.
As for running the ball – find ways to get the speed guys in space. Montgomery could mask the deficiencies of the offensive line but I'm not sure that next year's running backs will be able to do what he did.
Summed up in a sentence: "Spread the ball around in the passing game and get more creative when running it."
cykee05 (forums) asks: What would be a bigger accomplishment- NCAA Basketball Final Four Appearance or making it into an expanded 8-team College Football Playoff?
An 8-team College Football Playoff, because football is still the sport that makes the world go 'round in college athletics. Plus, as other forum users noted in the thread that I used to gather questions, making the Playoff usually signals a program that is built to be good over multiple seasons. Whereas with basketball, it's much easier to have one singular great season and then drop off fast due to just one or two key player departures.
You also have to factor in the historic success of both programs for Iowa State. Football: never a double-digit win season EVER. Basketball: has at least made it to the Elite Eight this century.
By most measures, the Cyclones making the College Football Playoff (even if it expanded to eight teams) would be a bigger accomplishment.
cyclones500 (forums) asks: Pretend there's one month each year you couldn't watch, follow, or cover any sport, which would you choose, and why? Which month would be most agonizing if you were banned from exposure?
July would be the month I'd choose to go on my sports sabbatical. No Iowa State football or basketball to miss, baseball is still in the regular season (there's enough games other months where I wouldn't feel like I missed too much), and the NBA Finals would have just concluded in June.
March would be the hardest for me to give up because the NCAA Tournament is my favorite sporting event of the year and it's not even close. That first weekend of the tourney every year is the absolute best. Wall-to-wall buzzer-beaters, excitement, and upsets. It's the pinnacle of what makes sports great.
jcyclonee (forums) asks: My teenage daughter has a boyfriend. He's nice, polite, friendly (without being overbearing), gets good grades, takes advanced classes, has a decent haircut, and dislikes the University of Iowa. However, his goal in life is to be a bicycle mechanic. Do I just chalk this up to youthful innocence, accept the fact that if the relationship continues he'll just leach off my daughter's work ethic, or point out to my daughter that this is an underwhelming career goal?
In this scenario I think you have to sit back and let nature run its course. One of two things will happen from this:
The first is your daughter gets older and wiser, goes to college (assuming "teenage" means high school age currently) and meets better boys, then leaves this guy behind when she realizes the grass could be greener. This is by far the most likely scenario.
The second is your daughter and this guy are convinced they're soulmates and end up together. While that may not be ideal, especially if he doesn't get higher career aspirations, your daughter would likely be happy in that scenario, right? And eventually they'd be responsible for their own decisions once she's completely out of the nest. If he's a bright guy then he'd figure out ways to supplement his bicycle mechanic income, surely.
If you intervene now, you become the bad guy even if you have your daughter's best interest in mind. Better to just lay low and let the universe run its course.
BCClone (forums) asks: So the son was OK since he had broken up. But now I have a follow up. Have a second date lined up this weekend and she said she will just come over and after dinner just watch a movie. She said she will bring the toppings, cool whip, chocolate syrup and cheese whiz. I figure she wants ice cream sundaes but am totally confused with the cheese whiz. Do people put cheese on ice cream? What flavor should I get that goes with that?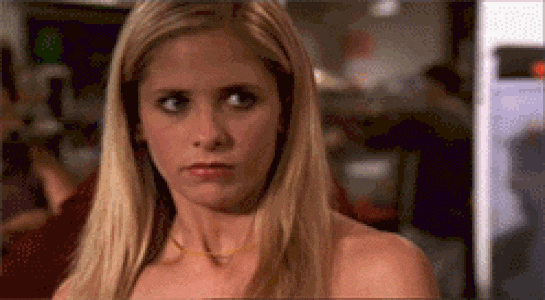 Pineapple. Trust me on this one.