Listen to the podcast
Join the conversation
Your leading source for fun, informative and in-depth discussion on the Iowa State Cyclones.
59:58
Football
Jared Stansbury and Brent Blum talk Iowa State's upcoming game with Texas and the recent basketball recruiting new...
38:41
Football
Stanz and Fitz look back at Iowa State's win over Akron, discuss their favorite bye week activities, Jim Harbaugh's new...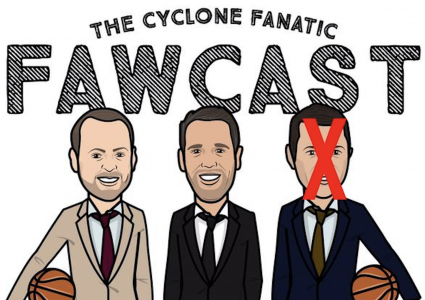 1:06:14
New CF Sales Director Kaci joins the guys for an old school type of FAWcast that's all over the place on a bye week. Enjoy.