Jan 8, 2019; Waco, TX, USA; Iowa State Cyclones guard Talen Horton-Tucker (11) wipes his forehead as he leaves the court following a 73-70 loss to the Baylor Bears at Ferrell Center. Mandatory Credit: Ray Carlin-USA TODAY Sports

I considered writing a completely separate article from the Mid-Week Mailbag after the conclusion of last night's basketball game against Baylor, but instead I'm going to kick things off in here with a more concise version of what I felt needed to be said once the Cyclones officially picked up their first Big 12 loss of the season.
Incorrect officiating deserves criticism.
Let me emphasize that for you one more time… INCORRECT officiating deserves criticism.
Iowa State does not need to play a perfect game in order for the refs to avoid shouldering some blame if they make one or more incorrect calls that directly influence the outcome of a game. Just because the Cyclones made some mistakes does not mean that they deserve to lose – every team in every game since the history of time has made mistakes. Some more than others, sure, but teams win games when they don't play their best all the time. Sometimes even when they make more mistakes than the other team.
It's perfectly okay to acknowledge that Iowa State made its share of blunders.  It's perfectly okay to agree that Iowa State should make improvements in the margins and cut down on the errors in their control.
…all while ALSO criticizing officials who do not make correct calls.
I'm not saying that every call against the Cyclones should be met with criticism. That's not true. If Willie Harvey leads with his helmet and that's targeting by definition, that's extremely tough luck but it's the correct call. If Cam Lard swings his arm and catches too much of the opposing player's forearm on a block attempt, that sucks as a Cyclone fan but it's the correct call.
But when a clear Matt Eaton catch is called incomplete when it's clear he took 3-4 steps with complete possession before hitting the ground, that's worth criticism. And when a jump ball is called prematurely by a ref whose vantage point can't even see if there's dual possession, that's worth criticism.
I could drop another 1,000 words about this topic but we have a mailbag to get to. Sorry to keep everyone waiting.
cyclones500 (forums) asks: Your mailbag might be posted after the Baylor game, so take that into consideration for this: Which Big 12 teams should ISU sweep this season? Also, do you think anyone will sweep Iowa State?
I waited until after the Baylor game concluded to answer this question. Unfortunately, the result influenced my answer.
Baylor would have been one of the teams that I'd have picked Iowa State to sweep, despite the program's struggles to win in Waco. Make no mistake – last night's loss was a bad one even though it was on the road. There could be a very real possibility we're looking back at that game in the same manner we looked back at the loss to TCU during football season.
Outside of Baylor, the Cyclones already have the harder half of the Oklahoma State sweep in the books, so they are definitely a candidate. Beyond the Cowboys, the only other teams I feel comfortable saying ISU should sweep are K-State and West Virginia. Both of those programs have tough arenas to play in, but both are having down years. Texas would be in the conversation as well, though Iowa State has struggled in Austin traditionally, much like Waco.
On the other half of your question, I think there's a very real chance of getting swept by Texas Tech. The Red Raiders are a force on the defensive end, slotting in at No. 1 overall in KenPom's adjusted defensive efficiency category. Their offense isn't as good, but isn't "defense travels" how the saying goes? That's why I wouldn't be surprised to see Tech knock off the Cyclones in Hilton for the regular season finale, which could very well have immediate conference title implications.
Jacktronic (forums) asks: Does Lard start over Jacobsen at any point this season? Wigginton over Haliburton/THT/NWB?
This question came in before last night's game too, in which Cam Lard suffered what ISU called an "ankle sprain." For the sake of the question, I'll assume the injury doesn't sideline him for long, even if that's not the case in real life.
Lard has played better the last few games after going through an adjustment period coming off his seven-game suspension. His shot blocking ability is unquestionably a tier or two higher than anyone else in the rotation, and he possesses a slight size advantage over Michael Jacobson.
However, Jacobson has a much more complete offensive game and has proven he can hold his own on defense, even if he isn't providing highlight reel blocks at the same rate as Lard. My gut says Jacobson will remain the starting post man all season as long as he's healthy.
The debate on Lindell Wigginton is tougher in my eyes. As you all but note, Marial Shayok is a lock in the starting rotation and the other three guards are the only ones eligible to cede their spot to Wigginton.
Here's the thing: Wigginton provides a type of skill set on offense that no one else can provide with his blend of explosiveness and shooting ability. But does his inclusion in the lineup hurt the team defensively?
I don't want this to become a "chuck rotten tomatoes at Wigginton" session, but I do want it to be known that there may be a few reasons, evident from the Kansas and Baylor games, that Wigginton hasn't been placed back in the starting lineup yet:
— Travis Hines (@TravisHines21) January 6, 2019
— Jared Stansbury (@JaredStansbury) January 9, 2019
It's important to keep in mind that the two videos above probably aren't the only cases where an Iowa State player got caught playing lackluster individual defense, and the +/- stat that Jared references is far from a perfect measurement of an athlete's contributions on the floor. However, if you find yourself asking why Steve Prohm hasn't given Wigginton the promotion to starter yet, you now have a reason or two why that might be.
Back to the question… Do I think Wigginton will ever start this season? I would put more money on him getting the call-up opposed to Lard. And at this point, I'll somewhat surprisingly say that Talen Horton-Tucker would be the first guy I'd demote. That doesn't mean I don't absolutely LOVE THT and his potential, but he simply hasn't played at the level that he should lately. The senior Nick Weiler-Babb is a steadying presence and Tyrese Haliburton has let his own play do the talking on both ends of the floor. Potential is important, but potential isn't production, and that's the current conundrum with THT.
Now that I said that, he will probably start a string of games scoring 20+ just to prove me wrong. *crosses fingers*
ComCY (forums) asks: What other teams do you think will not suck it up and take down KU this year (either on the road or in AFH)?
Similar to my answer on which teams could sweep Iowa State this season, I think Texas Tech could get the Jayhawks once or twice. At this point, the Red Raiders are probably my personal pick to win the conference now that KU is down their big man in the middle.
TCU would also be a sneaky pick to beat the Jayhawks. The Horned Frogs are currently riding a nine-game win streak and their game against Kansas in Allen Fieldhouse is actually tonight on ESPN2. If you're interested in Big 12 basketball as a whole, you'd best be tuned in.
Jkclone15 (forums) asks: Which players from this year's MBB team will play in the NBA or G league at some point in their career? What would you set the O/U at?
In my opinion, Marial Shayok, Lindell Wigginton, Talen Horton-Tucker and Tyrese Haliburton will all get drafted whenever they leave school. That makes them virtual locks to play in the NBA or G League. I could also see Nick Weiler-Babb, Cam Lard, and/or Michael Jacobson working their way onto a Summer League roster and playing well enough to land on a G League team.
It's still too early to make calls on guys like George Conditt, Zion Griffin, and even Terrence Lewis since they all have 2-3 years to grow. Additionally, the guys who I haven't named could all end up playing overseas too if they fully dedicate themselves to basketball.
Strictly talking NBA/G League though, I'd set the over/under at 5.5 for players currently in Iowa State's core rotation (the guys I mentioned in the first paragraph).
BCClone (forums) asks: Football, basketball (men's and women's), wrestling are all improving. Volleyball is solid and starting to look promising again. Cross country is good. What sport that's left do you think should get kick-started?
Baseball.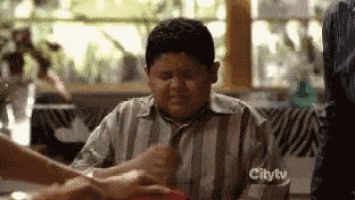 jay moe (forums) asks: Does Jirehl Brock fill the vacancy at running back?
Let it be known that there will be no way to completely replace David Montgomery in next year's backfield. He was an all-around beast, both physically and as an emotional leader in the locker room.
However, I do see the potential for both Jirehl Brock and Breece Hall to eventually become a formidable duo. Personally, I'm higher on Hall right now just because I like his size and hands. He reminds me a lot of Chicago Bears era Matt Forte and I could see Matt Campbell utilizing Hall out of the backfield in a similar way to how the Bears did with Forte. Hall is listed at 6-foot-2, 200 pounds and Forte hovered around 6-foot-2, 218 pounds in the NFL. Both run using long strides and have just enough wiggle to make a defender or two slide off on a tackle attempt.
The comparison I have for Brock, on the other hand, would be Iowa years Shonn Greene. No, not that he's going to be on the same level as Greene was, just that he's a compact runner who is deceptively athletic that will likely be more suited for running between the tackles than Hall.
Take my comparisons with a grain of salt though. I'm no Jay Jordan in the scouting department.
MartinCy (forums) asks: With Hakeem to the league who makes the biggest jump at wide receiver next year? Do you see a particular guy like Shaw Jr, Scates, or any others that didn't play at all this year making a significant impact?
I'd imagine that instead of leaning so heavily on one receiver like the Cyclones rightfully did with Hakeem Butler this season, we will see a much more balanced distribution of targets. That stands to benefit guys like Deshaunte Jones and Tarique Milton at wide receiver, who already get plenty of playing time. Charlie Kolar and Chase Allen will likely get more balls thrown to them at tight end too.
Outside of players who made big contributions in 2018, I think Josh Johnson and Jalen Martin are the names to keep an eye on during the off-season. Johnson caught a few balls during conference play and stands to see his role increase, especially since he was listed as Butler's backup for the Alamo Bowl. The thing is, Johnson is listed at just 5-foot-11, 183 pounds. That's quite small compared to what Butler provided at the "X" position.
Martin will be the eldest receiver over 6-feet tall on the roster next year in his redshirt junior season. That makes me think he'll start to see more playing time. Sean Shaw Jr. and Joseph Scates should get every opportunity to compete too, but at this point, I'm expecting Martin to become the next "big" (literally, at 6-foot-3) receiver for Iowa State.
DandyCyclone (forums) asks: Will Brock Purdy start all 15 games for ISU next season?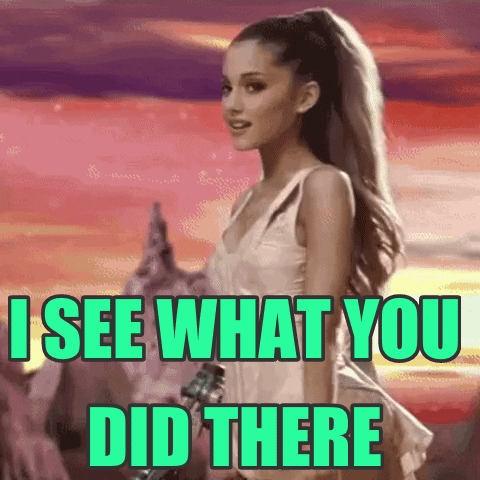 The last quarterback to start every game of a season for ISU is still Austen Arnaud, right? Jeepers creeper that was a long time ago.
History isn't on Purdy's side, yet I'll make the bold prediction and say YES, he will break the streak of in-season quarterback changes as long as he stays healthy.
CYCLNST8 (forums) asks: A.1. or Heinz 57? Yes; I understand a good steak requires nothing.
As long as you're not putting ketchup or ranch dressing on your steak, I say let the sauce flow to your heart's desire.
My politician answer: A1 on steak, Heinz 57 on any other kind of meat.
If I had to pick one of those sauces to use forever and every other sauce was banished for all eternity, then the answer would be Heinz 57. It's simply more versatile. Sorry, A1 fanboys.
Gunnerclone (forums) asks: If Hilton Coliseum were a woman…who would she be?
The thing I love about Hilton Coliseum is it has stood the test of time. How many other college basketball arenas that were built in the 1970s still look as good today as Hilton does? In 2021, we'll celebrate the 50th anniversary of the Coliseum opening its doors (December 2, 1971).
Thus, the woman I'd liken Hilton Coliseum to would have to be Jennifer Aniston, who has seemingly barely aged a day since starring in Friends.
Aniston probably isn't the first celeb people think about when asked to name the "hottest celebs" in Hollywood today, but if you mention her, nearly everyone agrees that Jenn's still got it going on. When you ask college basketball fans to name the best arenas in the country, they'll probably name Cameron Indoor Stadium, Allen Fieldhouse, and maybe a couple others first. But if you bring up Hilton Coliseum, they'll agree it's a good one too.
I'll leave it up to the rest of you to decide which college basketball arenas are Monica, Phoebe, Chandler, Joey, and Ross…
---
That's it for today. Check back in next week for another edition of the Mid-Week Mailbag!