Feb 16, 2019; Manhattan, KS, USA; Iowa State Cyclones guard Talen Horton-Tucker (11) shoots against Kansas State Wildcats forward Dean Wade (32) during the first half at Bramlage Coliseum. Mandatory Credit: Scott Sewell-USA TODAY Sports

Funny how things can go from one extreme to the other in a span of 24 hours.
When I asked for questions for this week's mailbag on the forums yesterday morning, things were looking great for Iowa State basketball. The win at Kansas State put the Cyclones back into the Big 12 championship conversation and the team looked like it had put the disappointing home loss to TCU behind them and were preparing to rip off a hot streak coming down the stretch.
Turns out that was just an illusion.
Instead of coming back to Hilton Coliseum and taking care of Baylor, ISU allowed themselves to be pushed around for 40 minutes in one of the most difficult to watch performances I've ever witnessed as a fan. Baylor grabbed 18 offensive rebounds and Iowa State had no answer whatsoever.
I went to fact-check myself on that rebounding number via Twitter for this column and happened across this blast from the past:
19 offensive rebounds tonight for Baylor. Iowa State 11-19 from FT line. Two stats that stand out.

— Chris Williams (@ChrisMWilliams) January 15, 2015
Now, those 19 offensive rebounds were given up in Waco as opposed to the friendly environment of Hilton Coliseum, but the Cyclones lost that game and would go on to lose the game against Baylor at home that year (2015) as well. You might remember that season as Fred Hoiberg's last as head coach at Iowa State. And while that team ended up winning the Big 12 Tournament, I think we all remember what happened in the first round of the Big Dance…
Results like we saw last night rightfully make fans wonder if this year's team is headed down a similar path. No one denies Iowa State is loaded with talent and can beat anyone in the country if they play well; however, to see that talent struggle so much on a fairly consistent basis is perplexing, discouraging, and most of all frustrating.
Plenty of you decided to let out that frustration in the form of mailbag questions last night!
Dannynoonan (forums) asks: Why do we suck at home this year?? Are these guys coddled all the time? Can Campbell coach basketball?
Cyclone06 (forums) asks: Is it illegal for Jacobson and Lard to be on the floor at the same time? If so, can we get an exemption if the other team gets an offensive rebound after every miss?
CoKane (forums) asks: How can a team be this good on the road while also being this awful at home?
SWCy13 (forums) asks: What happened to Hilton Magic? RIP
CycloneErik (forums) asks: Forget my usual "How dare you?" Instead, where did Hilton Magic go?
cyfan92 (forums) asks: Is Hilton Magic gone?
CyArob (forums) asks: Is drinking bourbon after 10 pm on a Tuesday acceptable after watching ISU lose to Baylor?
acgclone (forums) asks: Will we ever beat Scott Drew again?
3TrueFans (forums) asks: Why can't we have nice things?
Chizit (forums) asks: Why do bad things happen to good people?
CloneGuy8 (forums) asks: Why?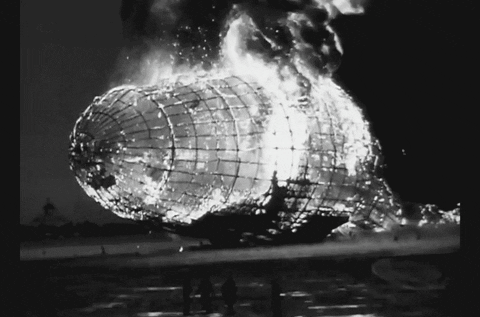 Glad to see everyone reacted rationally.
I get it though… I didn't expect that type of performance either. It's one thing to lose in Hilton Coliseum but it's another to trot out there and get your butts kicked up and down the floor.
What concerns me the most is there doesn't seem to be a quick fix to when Iowa State's "B Team" shows up. Many fans will say there is… "Just play with more effort!" is an easy thing to say after watching your team give up 18 offensive rebounds. It's also an easy thing to say when your team allows dribble penetration after dribble penetration. It's also easy to say when your team misses multiple crucial free throws.
I'm a Steve Prohm guy. I absolutely love him as a person and think he's done a great job sustaining the talent trajectory Fred Hoiberg had the program headed on when he left to coach the Chicago Bulls. However, I believe right now is a crucial moment in his coaching career.
There are countless variables a coach could change regarding the game plan – minutes distribution, playing certain players (George Conditt comes to mind), lineups, the type of offense or defense you use to attack the opponent, just to name a few. I'd like to give Prohm and his assistants the benefit of the doubt that they've chosen to make those types of decisions based off of what they've seen and heard behind closed doors at practice and on film. It'd be dangerous and foolish to assume Prohm and his staff are going against the data just for some kind of personal preference.
But other variables are things that can be taught as a coach. At various times this year, we've seen players do things that lack fundamental basketball IQ – shooting with too much time left on the clock near the end of halves, not boxing out, settling for long 2-point jumpers, etc. Those are the types of things that get mistaken for a lack of effort when really they show either a lack of coaching or a lack of responsiveness to coaching.
That's right… Athletes have to be receptive to the teaching too. Prohm could blab on all day about what the team needs to do to win games, but if the message isn't received and put into action by the players, then it's all for naught.
I'm not in the locker room every day and the only people who truly know what's going on are the coaching staff and players. I trust that through his experience, Coach Prohm knows what the team needs to do differently to avoid results like last night. If he makes those things clear and the players take them to heart, then the sky is still the limit for this team. But if Prohm doesn't recognize the deficiencies or the players think they can skate by on talent alone, then we're headed for more heartbreak in March.
Essentially, for now, I think we have to assume that Prohm handles the game plan the way he thinks will give Iowa State the best chance to win, based on what he sees on a daily basis. And we as fans need to trust that he'll have the team ready once the postseason rolls around. It hurts in the short term to lose games, especially at home when you're in the middle of a race for the conference championship, but going through growing pains now would be worth it for more payoff when it's a "win or you're done" situation.
One more thing… Hilton Magic isn't dead. It's just taking a little road trip around the Big 12 this year. It'll be back soon – and hopefully it will have left a piece of itself on the road for the future too.
bozclone (forums) asks: Give me your "breakout" player for next year. Both football and basketball.
Football: Breece Hall. There are going to be snaps available at running back and I've said before that I think Hall is an underrated talent who could end up having a similar freshman season to David Montgomery.
Basketball: Prentiss Nixon. I'm kinda cheating by picking the guy who already has Division I college experience here. Nixon will likely end up being more efficient than he was while he was at Colorado State since he'll be surrounded by more talent. Nick Weiler-Babb and Marial Shayok are gone after this season for sure, which leaves a ton of minutes up for grabs even before you factor in Lindell Wigginton and/or Talen Horton-Tucker could make the jump to the NBA. A huge chunk of those minutes should go to Nixon and he'll have every opportunity to make an impact.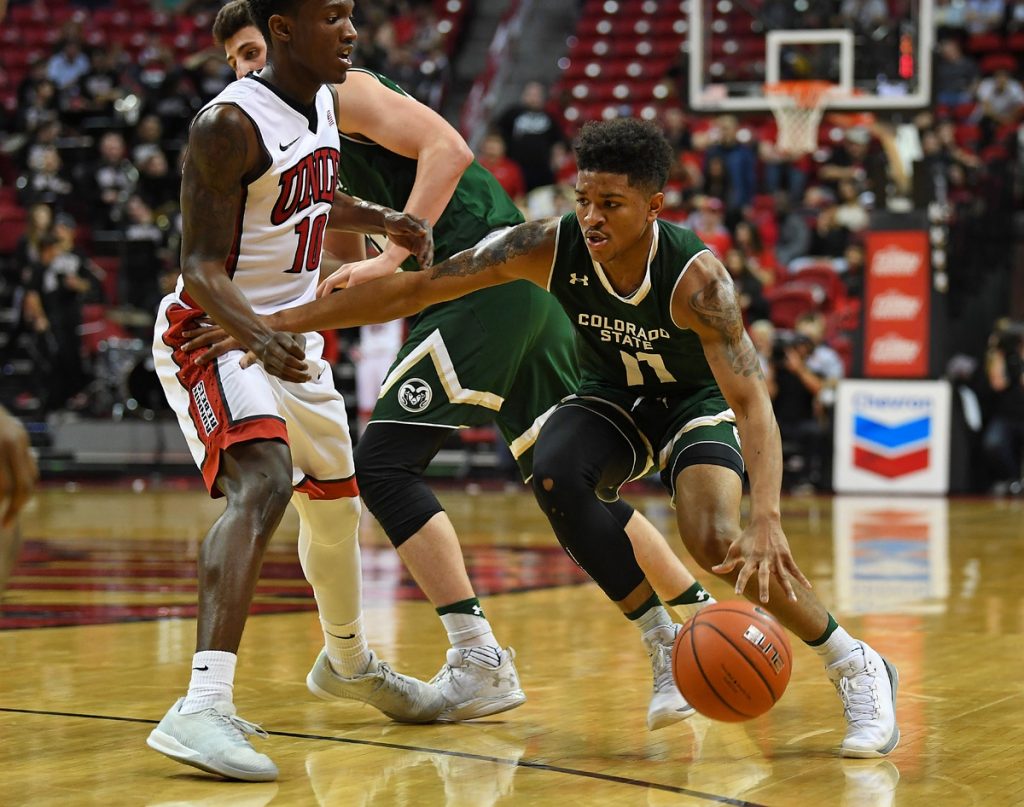 WalkingCy (forums) asks: Would you sell Montana to Canada for $1 Trillion to pay down the national debt?
I would not, simply because it would trigger my OCD to no longer have that long, straight line make up over half of our northern border. Keeping my OCD intact is priceless.
coolerifyoudid (forums) asks: What gave you your worst hangover? How long did it last? Did you ever drink the offending alcohol again?
I believe the worst I've ever felt after drinking alcohol was a night dedicated almost exclusively to Southern Comfort and Mountain Dew. It's up for debate whether the SoCo or Dew had more to do with that, but I haven't touched SoCo since just because the thought of it makes me start to retch.
The hangover itself didn't last for too long – I have yet to have any hangover last more than the next day. That's a perk of still being in my mid-20s and rarely drinking to the point where I pass out.
jbindm (forums) asks: What's your go-to cheese for a grilled cheese sandwich? I like to mix it up. Last weekend was colby jack and muenster on sourdough.
Controversial opinion incoming… I have yet to eat a grilled cheese sandwich that's better than one with plain old Kraft American Singles.
Trust me, I've tried other combinations of cheese. It may just be childhood nostalgia kicking in or something but that gooey, processed texture of American Singles can't be beaten when it comes to grilled cheese.
To avoid coming off completely as an 8-year-old, I will say I've graduated to eating whole wheat bread for grilled cheese and other sandwiches. So cheese snobs, I hope that's enough for you to at least sanitize your pitchforks prior to storming my apartment.
CyArob (forums) asks: NBA players have dunked over numerous objects and people in the dunk contest over the years (cars, planes, Shaq, mascots, etc.) If you were an NBA athlete, what or who would you want to jump over to throw one down in a dunk contest?
Here's my ultimate strategy.
I'd bring in whoever is generally disliked in pop culture whenever this dunk contest is being held. Let's say, Justin Bieber a few years ago. To get him to come, I'd tell Justin that I'd like to jump over him. He'll then be happy to oblige and set up in front of the basket thinking I'm gonna jump over him.
Only then, I'd make a point of posterizing him.
I'd look to draw as much contact as possible – enough to get him to fall over on his butt while I pull down the rim and hang there shaking my finger at him, Dikembe Mutombo style. The dunk contest judges would surely be impressed by this and I'd forever be remembered as the guy who dunked on Justin Bieber.
Automatic W.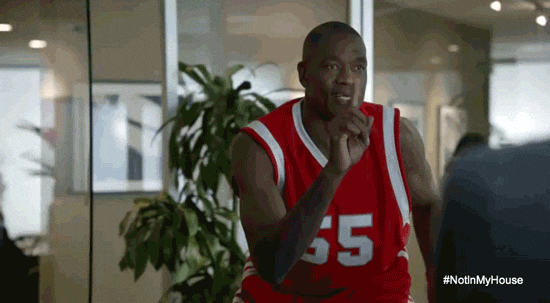 BCClone (forums) asks: Your college-aged son goes on a date or two with this 15-20 years older woman. As a single dad, you meet her before a date and feel she's flirting with you. He breaks it off because he feels she likes older guys. Do you go after her? Asking for a friend of course.
I have so many follow-up questions… How did your college-aged son meet this woman who's so much older? Was your son around when she "flirted" with you before the date? Did he break it off because when he says older guys, he's specifically talking about you? Has she been in contact with you since your son broke it off with her?
Without knowing the answers, I'm gonna say that if you're on good terms with your son (I assume you are since you somehow met this woman before one of their dates), you might as well just straight up ask him. If he reacts negatively in any way, you can't risk it if you value your relationship with him. If he holds the opinion that it's fair game since he's the one who broke it off with her, then you're in the clear and you can go in confidently without having to feel like you should hide it from him.
If you don't think your son would be comfortable answering a question like that, then chances are he probably wouldn't be comfortable with his father pursuing the older woman he just got done dating either.
Godspeed, my friend.