Since it's so damn cold outside, this week I asked the loyal followers of the Mid-Week Mailbag to submit #HotTakes alongside the usual questions to spice things up a bit and get some heat flowing through these internet veins.
For those of you who may not be familiar with what a #HotTake is, it's basically what the kids these days call an opinion that is unpopular, unlikely, or a combination of the two. Now that you know this, feel free to begin using it in your everyday vocabulary if you're over 60 to really impress the kids/grand kids. At minimum, save it for the Thanksgiving table and yell out "HOT TAKE!" followed by whatever controversial political statement you would have made otherwise.
Let's get into these questions and #HotTakes before they begin to burn a hole through your computer screen.
Questions
discydisc (forums) asks: Will Prohm run a two forward lineup this year?
I don't think so. With how deep and talented Iowa State's backcourt is this season, you have to utilize it and play to the team's strengths.
The only scenario where I could see a combo of two of Michael Jacobson, Cameron Lard, and George Conditt being on the floor together is if the Cyclones go up against a team with considerable size in the NCAA Tournament and are getting abused down low. There's no "big" team in the Big 12 since Kansas is essentially down to Dedric Lawson inside and Baylor doesn't utilize a few 7-footers like the days of old.
The Cyclones' game is to run and gun. It's more natural to do that with at least four guards/wings on the floor. Even with the ups and downs they've experienced so far this season, I'm comfortable leaning on the classic saying, "if it ain't broke, don't fix it."
CyberJJJ (forums) asks: Here at the middle of the Big XII season, who are your first team all conference performers and your first team all freshmen in the conference?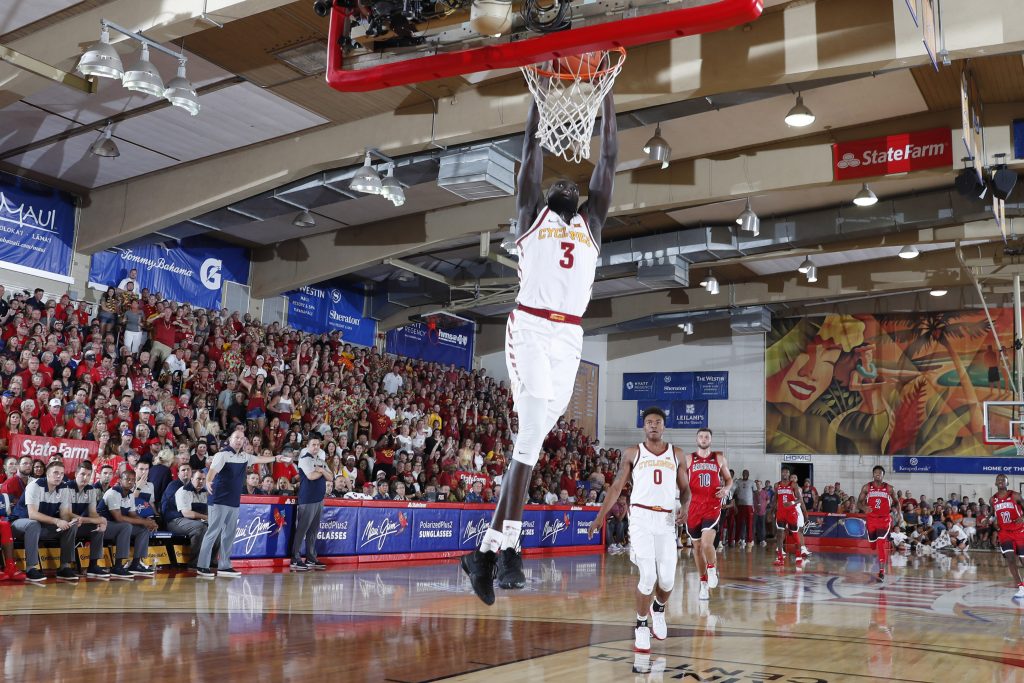 In my opinion, this is the current 1st Team All-Big 12 lineup:
Marial Shayok, Iowa State
Dedric Lawson, Kansas
Jarrett Culver, Texas Tech
Alex Robinson, TCU
Christian James, Oklahoma
Those top three guys are locks for me. Robinson and James have been good but they'll need to finish the season strong or a few other guys could take their spots, including Kansas State's Barry Brown, who has played better since the conference slate began.
As for 1st Team All-Freshmen, these are my five, and I feel pretty comfortable about all of them.
Talen Horton-Tucker, Iowa State
Devon Dotson, Kansas
Kevin Samuel, TCU
Jaxson Hayes, Texas
Tyrese Haliburton, Iowa State
Chizit (forums) asks: The top of the Big 12 standings are/is more clogged than ___________?
Thanks to poster GTO on the forums for already providing the correct answer in reply: "a toilet at Nate Stanley's house."
CyJeans (forums) asks: Say the ISU nutcup gets a break this year and ISU makes a run to the Final 4 in Minny via Hilton South. What is the most amount of money you would spend to go to the Final 4 games (without knowing the history of how much they go for)? When that miracle happens, are you naming a kid Steve Prohm Fitzy (goes by Jeff)?
Firstly, I'm still not too far removed from being a poor college kid, so I can't say I'd pay anything to see Iowa State play in the Final Four, but I think I could justify somewhere in the $300-$500 range. I haven't done any research on what Final Four tickets usually go for though, so that may not be near enough to get in the building. It'd be hard to turn down an opportunity/experience like that which may only happen one or twice during my entire lifetime though.
Secondly, Steve/Steven would certainly skyrocket up my child name ranking list. However, I'd have a hard time getting it past the wife filter. A deal of some kind would have to be struck and the chances are high that I'd have to do something outrageous in return like cook every dinner until the end of eternity.
Even then, that might be worth it.
coolerifyoudid (forums) asks: If you had to pick one, would you rather see ISU win a natty in football or basketball? Who would be the losing team in that scenario?
Football is the easy answer. I love Iowa State basketball, but football is king in college sports and winning a national title would make more of a difference for the university if it happened in football.
Losing team? Give me a full strength, undefeated Alabama squad. Might as well beat the best. Some might say it'd be sweet to beat Iowa in the title game and be able to hold that over their heads for all eternity, but I'd rather they not be involved at all.
#HotTakes
Just so we can get as many people represented as possible, I'll keep my response to each #HotTake to just one or two sentences each and provide a rating on a scale of 1-10 of how hot each take is (10 being the hottest).
SCyclone: Lindell Wigginton will start Wednesday night against the Thuggies.
5/10. It could happen, it could not. I'd expect it'll still be another few games before Lindell Wigginton is back in the starting five.
Chizit: I literally freeze my balls off walking into Hilton tonight.
10/10. I'll be praying that you and other males avoid literal castration via Mother Nature.
EnhancedFujita: Wigginton doesn't start the rest of the year. Embraces his role as a spark off the bench and we make the 2nd weekend of the tournament.
6/10. Slightly hotter than average because at this point I still think Wigginton will start eventually. I like the second weekend of the tournament part though.
CyberJJJ: The two freshmen I thought might redshirt at the beginning of the year (Haliburton & Conditt) will jointly average more minutes per game over the full season than the two I was most excited about at the beginning of the year (THT & Zion Griffin) and Zoran Talley who I thought would be in the regular rotation.
1/10. This take isn't too hot because it's more of a statement. It's kinda crazy to think about in retrospect though – very few people would have predicted Haliburton and Conditt combining for more minutes played than those other three guys.
Gunnerclone: The Big 12 Title will be a three way split and ISU won't be one of the three.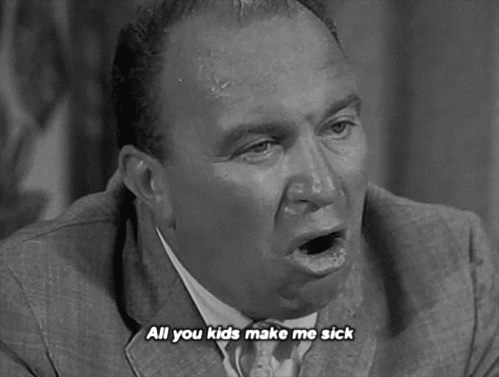 9/10. Damn, that would suck. It's not out of the question though with how balanced the Big 12 is. I'd like to think Iowa State is one of the three best teams though.
ZJohnson: The boys go 10-1 to finish the regular season and win outright.
8/10. Losing just one game the rest of the way would be a huge feat since the Cyclones still have to play two teams they've lost to already (@ Kansas State, vs. Baylor), go on the road to Austin and Morgantown (where they've struggled in recent memory), and take down Texas Tech's brilliant defense one more time in the season finale. It's not out of the question, but it's improbable.
DSMCy: Two teams from Iowa will make the NCAA Tournament; neither will be the Hawkeyes.
9/10. Drake is improved, but I don't see them or UNI winning the MVC Tournament and securing the league's automatic bid with Loyola-Chicago still playing well. And as much as it pains me to say, Iowa is likely going to sneak into the tourney barring a full collapse since the Big Ten is consistently overrated.
FOREVERTRUE: Solomon Young gets denied his medical redshirt and comes back pissed off and leads us to a natty this year grabbing boards like no one else.
10/10. For so many reasons.
Sigmapolis: Nobody from this (basketball) squad goes to the NBA early after this season.
3/10. Wigginton and THT both have to play much more consistent down the stretch, otherwise they're going to be told they can't make it in the NBA when they test the waters. And despite his brilliant play, Haliburton could benefit from another year or two as well and I think he knows that.
coolerifyoudid: Lard leads the conference in double-doubles next year.
8/10. Lard had seven double-doubles his freshman season but is still searching for his first this year. With Michael Jacobson around to eat up post minutes too, I just don't think Lard will be on the floor enough to lead the conference in that stat.
CYCLNST8: Breece Hall is 1st team RB by the end of 2019.
8/10. I'm in love with Breece Hall's tape and think he'll make a huge impact – yet, he still has to beat out all the incumbent running backs on Iowa State's roster AND fellow freshman Jirehl Brock for playing time. It's more likely that Hall has a David Montgomery freshman year-type season.
mdk2isu: It's revealed that Tom Brady is actually Bill Snyder's son and has Vampire Blood in his veins, hense why Father Time hasnt effected his game as much as other QBs approaching/past the age of 40.
1/10. This makes too much sense and is therefore not a hot take at all.
DandyCyclone: Boneless wings > bone-in wings.
5/10. I'm a fan of boneless wings for the ease of eating them compared to bone-in. However, I can also admit that bone-in wings are unquestionably real meat while it isn't as sure for boneless. Thus, it depends on whether you value taste/authenticity or eating logistics more.
Blandboy: Hot Pockets can be used as an edible handwarmer, but stay warm for only two minutes at 50 below.
2/10. Again, more of a statement than a take. I applaud your imagination and ability to find additional utility out of Hot Pockets.
discydisc: Plain chocolate ice cream sucks.
CyJeans: Only serial killers and psychopaths eat plain vanilla ice cream, malts, frozen treats etc etc.
cyowan: Strawberry is the worst ice cream flavor.
10/10. Ice cream is tasty and it all deserves to be eaten, you heathens.
ScottyP: Even with these cold temps, I could still go for some ice cream.
1/10. Totally with you, ScottyP. I could really go for a chocolate shake right about now.
That's all I have for you today, folks! Thanks for tuning in to another edition of the Mid-Week Mailbag and taking the time to submit some good questions and #HotTakes. Stay warm out there, and beat the Mountaineers!