Feb 25, 2017; Ames, IA, USA; Iowa State Cyclones guard Deonte Burton (30) drives to the basket while Baylor Bears forward Johnathan Motley (5) defends at James H. Hilton Coliseum. Mandatory Credit: Reese Strickland-USA TODAY Sports
AMES — A sold out Hilton Coliseum and thousands of fans watching on television witnessed a classic.
Now don't get me wrong and take this as some hyperbolic statement claiming it as one of the biggest wins in Iowa State (19-9, 11-5) history.
It wasn't.
But Saturday's 72-69 victory over No. 9 Baylor (23-6, 10-6) was the culmination of  40 beautiful minutes of outstanding basketball between two really good teams.
"That was a high level basketball game and Hilton was unbelievable today," head coach Steve Prohm said. "It was amazing. If you look around the country and watch games on TV, I've said it a million times but where else can you get that? Five or 10 schools? Name them. You can't."
When you consider that Baylor out-rebounded Iowa State 37-to-17 and scored 28 second-chance points compared to two, the Cyclones had to play nearly perfect ball in every other aspect of the game.
They did.
Iowa State shot 57.8 percent from the field. Baylor was also impressive offensively at 47.5 percent. The offensively-efficient Cyclones only turned it over five times, which was critical in saving possessions considering Baylor had more offensive rebounds (20) than Iowa State had total (17).
"It's hard to win giving up minus-20 against a team like that," Prohm said. "Baylor is really good."
It marked Iowa State's fifth-win in a row, the fourth-longest conference winning streak in program history.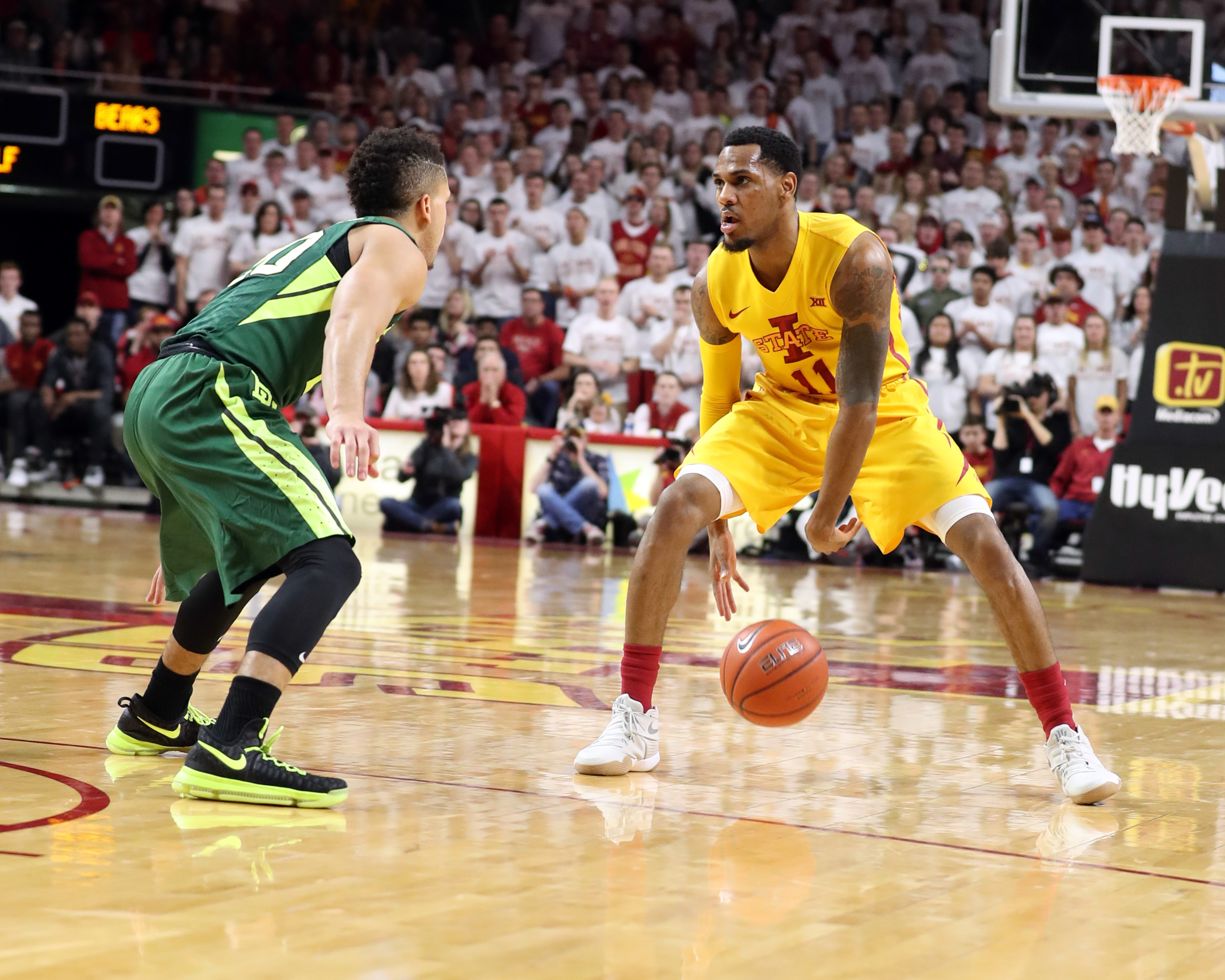 The positive trend…
Against a top 10 team that is a terrible matchup for this squad, the biggest positive that I have seen over the last three weeks from Iowa State was highlighted.
Everybody is contributing.
Take this week as an example: In Monday's win at Texas Tech, Deonte Burton went 0-for-6 and had two points. Somehow, others stepped up and the Cyclones found a way to win.
On Saturday, Matt Thomas was 0-for-2 with two points, but Burton was the guy who led the way with 22.
Prohm has a theory is that if three of his four seniors play well, Iowa State will win on most nights. That's the way it's been, although we have yet to see all four "click" in the same game.
Nonetheless, this team feels and looks a lot different than it did a month ago.
"The energy is just different now," Prohm said. "They are focused. They believe. You have to win to get the belief and get the buy in. We've done that. Our energy level in practice is good. They understand what is at stake now. That's the biggest difference. The energy level is good. They are playing together."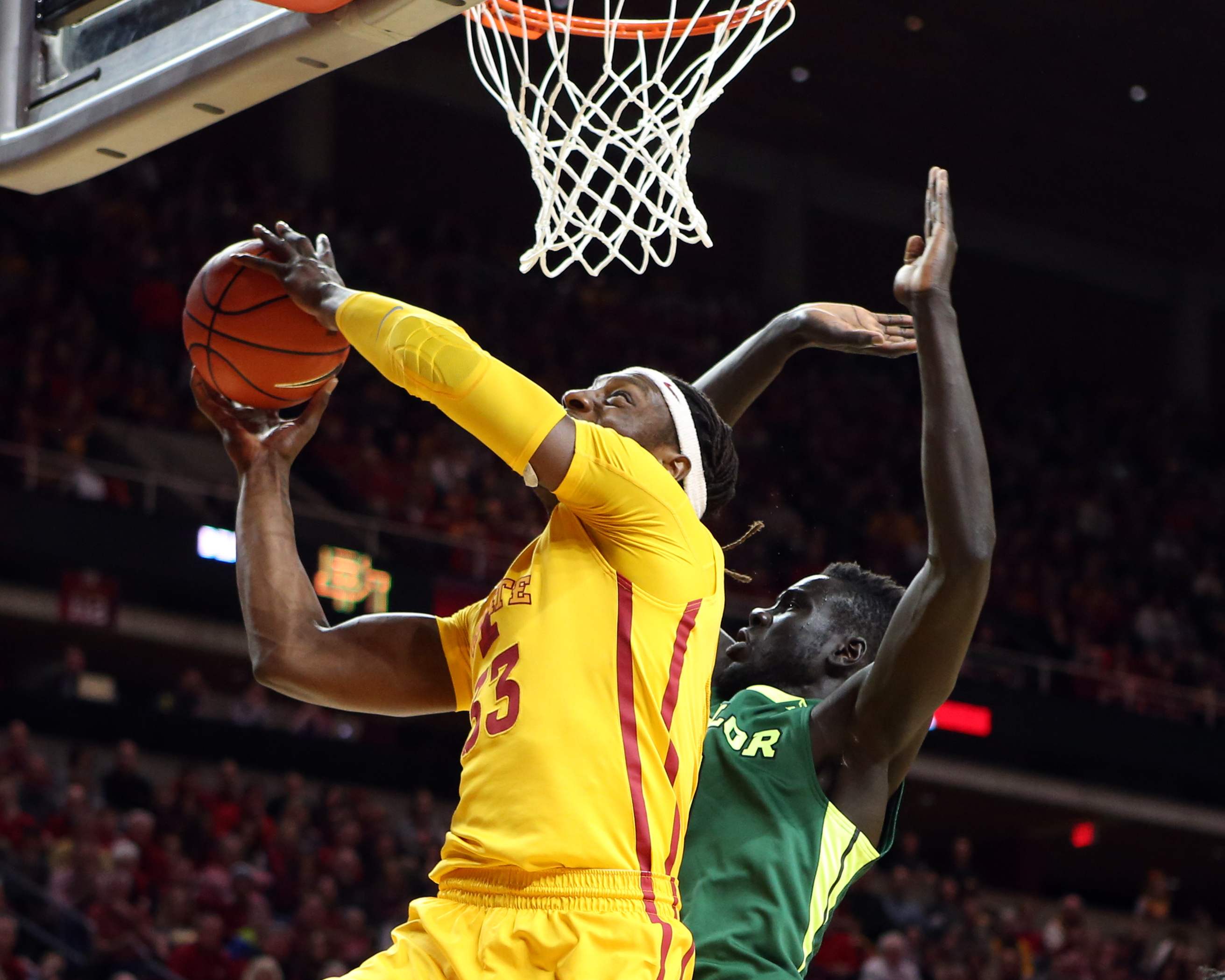 Scott Drew on the Cyclones…
On Friday, Monte Morris said that Iowa State brought its "C-game" to Waco on Jan. 4, that resulted in a 65-63 Baylor win.
From the opposition's point of view, what has changed since then?
"Defensively they have gotten better," Baylor coach Scott Drew said. "(Solomon) Young has really developed and played well. He was 4-for-4 today and hit two big free throws for them. Coach Prohm does a great job of getting them to share the ball and play as a team. You like watching them when you aren't playing against them."
That's nothing that a tuned-in Iowa State fan doesn't know, however it is interesting to hear the second coach in a week (along with TCU's Jamie Dixon) specifically point out Young as a major difference maker.
With the win, Iowa State moved Baylor out of the way and is now tied exclusively with West Virginia for second place in the Big 12 standings. Baylor and West Virginia will tangle on Monday in Waco at 6 p.m. on ESPNU.
THE BANK OF BURTON: Cyclones end five-game skid against Baylor
What's it like playing against Baylor's frontline?
This is a team that out-rebounded Iowa State by a combined 84-t0-45 in two games this season. I'll make a point that on Saturday at least, this undersized group of Cyclones was extremely competitive against a Baylor team that boasts a top-five frontcourt in the country.
"You feel small," Deonte Burton said. "They are tall and really lengthy. You just have to try your hardest to box them out and hope that you have the position. You have to be tough. You have to out-work them. They are crashing the glass. All of them."
Notable quotes
Scott Drew on Iowa State's seniors: "As far as all of the Iowa State seniors, I'm glad they are seniors."
Deonte Burton on his big bank shot: "I got blessed."
Steve Prohm on the Deonte Burton bank shot: "We were due for one of those."
Steve Prohm on how you win a game after being out-rebound by 20: "We're just small. We are who we are and that's why I'm just proud of these guys for being tough enough to figure out ways to win. The 3-point line helps. We only turned it over five times and that helps. And then we shot almost 60 percent from the field. That's the only way we had a chance because if we are going to give them extra possessions by getting offensive rebounds then we can't lose by turning it over."