Jan 7, 2017; Ames, IA, USA; Iowa State Cyclones guard Donovan Jackson (4) celebrates during the second half against the Texas Longhorns at James H. Hilton Coliseum. Iowa State won 79-70. Mandatory Credit: Jeffrey Becker-USA TODAY Sports
AMES —  Iowa State (10-4, 2-1) has finally found its post-Niang identity.
That was my largest takeaway following Saturday night's 79-70 victory over the young but impressively confident Texas Longhorns (7-8, 1-2).
It comes at a good time too with road games at Oklahoma State and TCU approaching in the week ahead.
"We are playing as good as we have all year right now, I think, on both ends of the floor," Iowa State head coach Steve Prohm said. "We are growing defensively. We struggle rebounding but that's just because of the size, I think, not the toughness or character of our guys."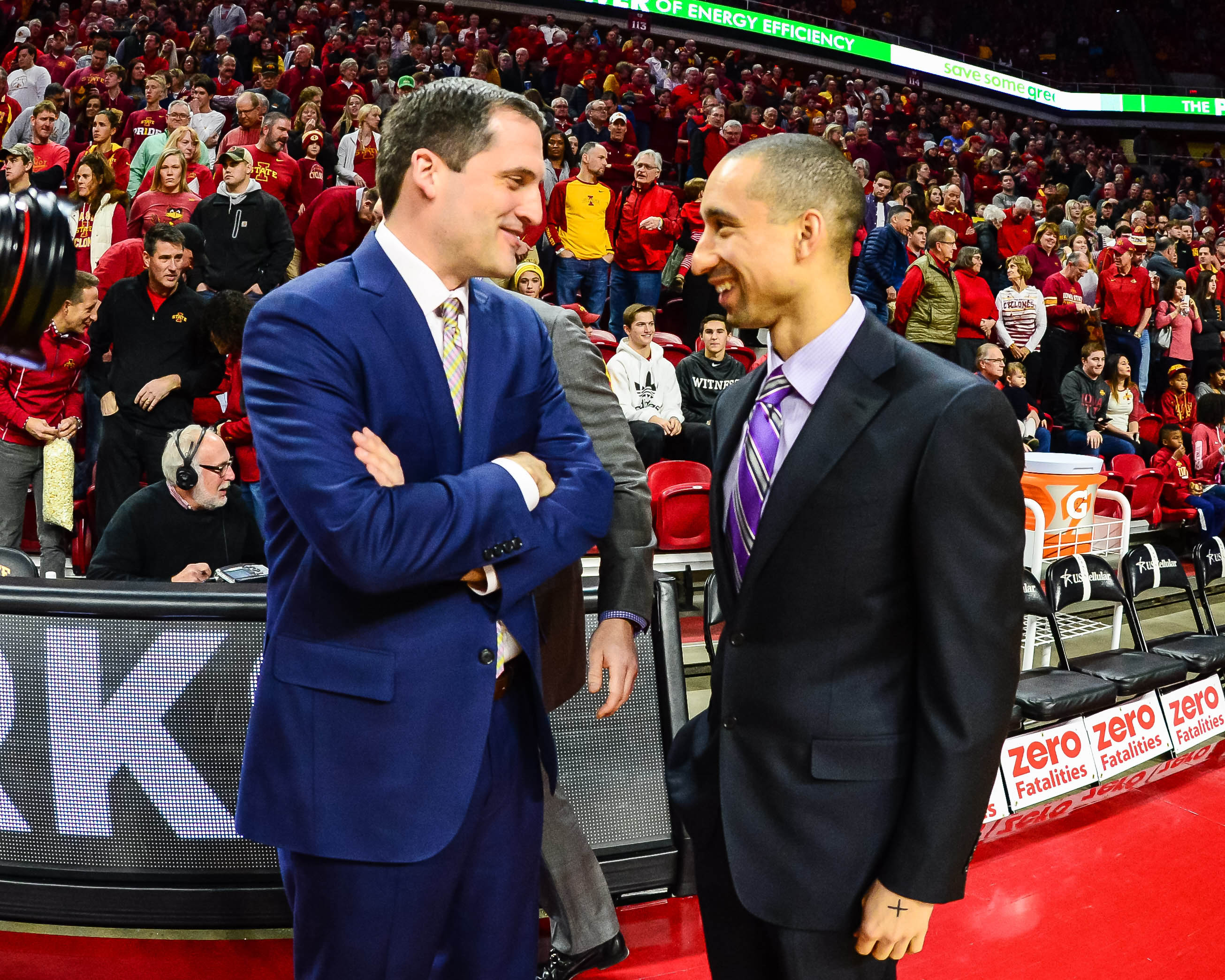 Crazy enough, it really does start on defense for the undersized Cyclones. Iowa State's defensive efficiency rating on KenPom.com has consistently been in the top-20 this season.
"I know that it makes people nervous, being good defensively," Prohm said with a smile on his face. "But that's where we've got to be to win big games on the road and to put yourself in a position to sustain it night in and night out. You've got to be able to play well defensively. We are getting there. If you would have saw the scrimmage vs. Nebraska and the hedged ball screens against Nebraska and then watched us play Baylor and the second half against Texas Tech and tonight, you would see how far these guys have come. I think they understand now. They are playing hard and defending."
What's most encouraging: This four guard thing actually works, especially when "Good Deonte" shows up.
Prohm called Deonte Burton's 27 point performance against the Longhorns his best of the season – even better than a 29-point outburst vs. Gonzaga in Orlando two months ago. Burton, who went 12-of-17 from the field with three 3-pointers, was fantastic in route to his fourth 20-point game of the season.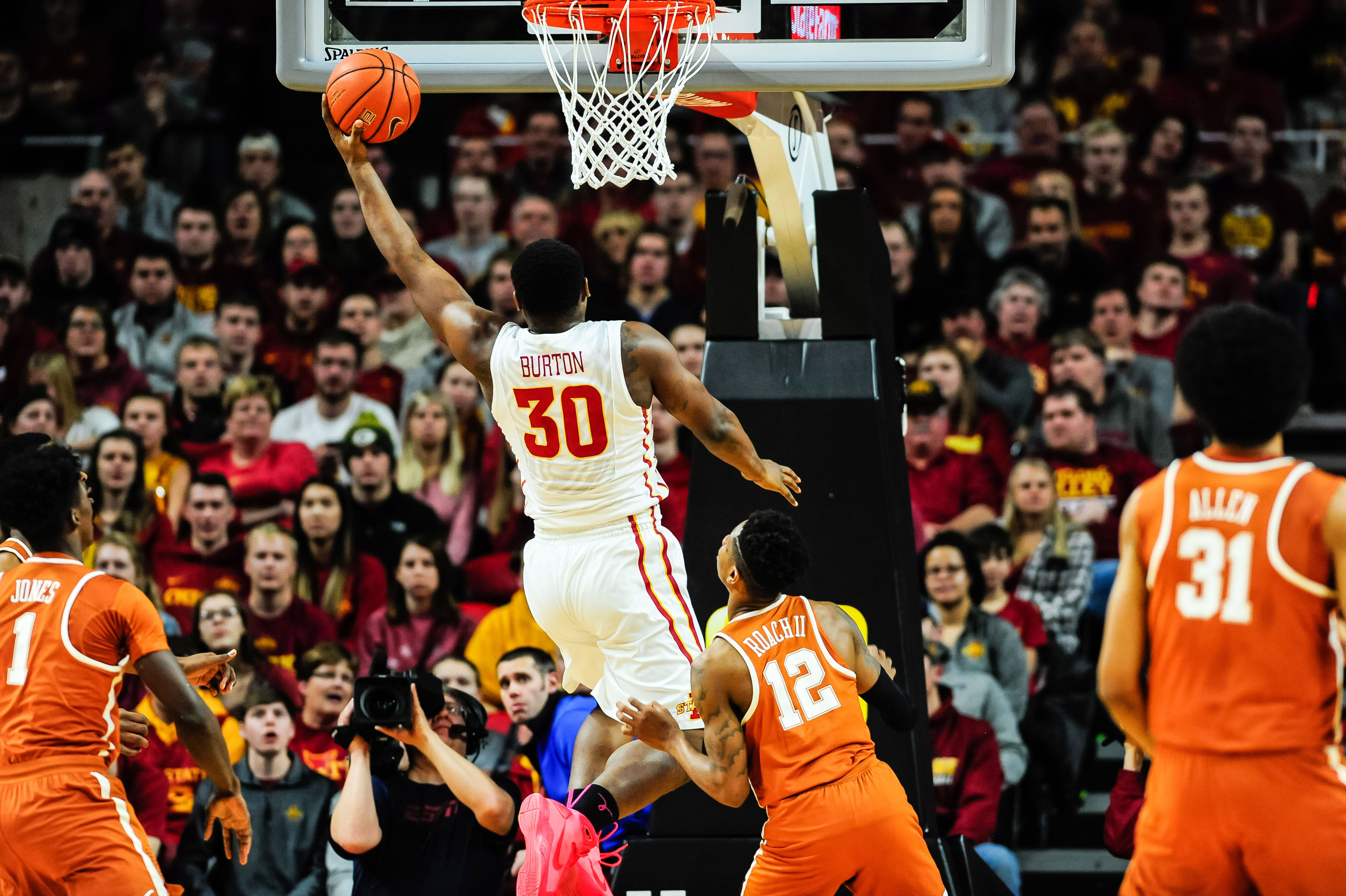 Prohm seems to have locked in on a rotation too.
Merrill Holden, who started the majority of Iowa State's games at the five this year, did not get off of the bench on Saturday. Meanwhile Donovan Jackson, who played sparingly early on this season, saw 22 minutes.
"Every game is different. You kind of just hang in there and just play the course because you never know when your number is going to be called," Prohm said. "You just have to play how you feel and that's what I'm doing now as we are getting into the meat of our schedule."
JOTTINGS
*** Texas went 8-of-16 from 3-point range but many, if not most of those were deep and contested. Other than a slight mishap or two, Iowa State's defense was fine on Saturday night.
*** The Cyclones are far from a polished product. A 5-of-12 night from the free throw line won't win many games in the Big 12.
*** There is still the issue of closing games too, which Prohm once again addressed after watching the Longhorns claw within three late on Saturday.
"Collectively from me down until the last guy, we have got to do a better job of finishing games," Prohm said. "We've lost to two teams (Gonzaga and Baylor) that are 31-0 by two points and two points. The more we defend and get out in transition the better we are."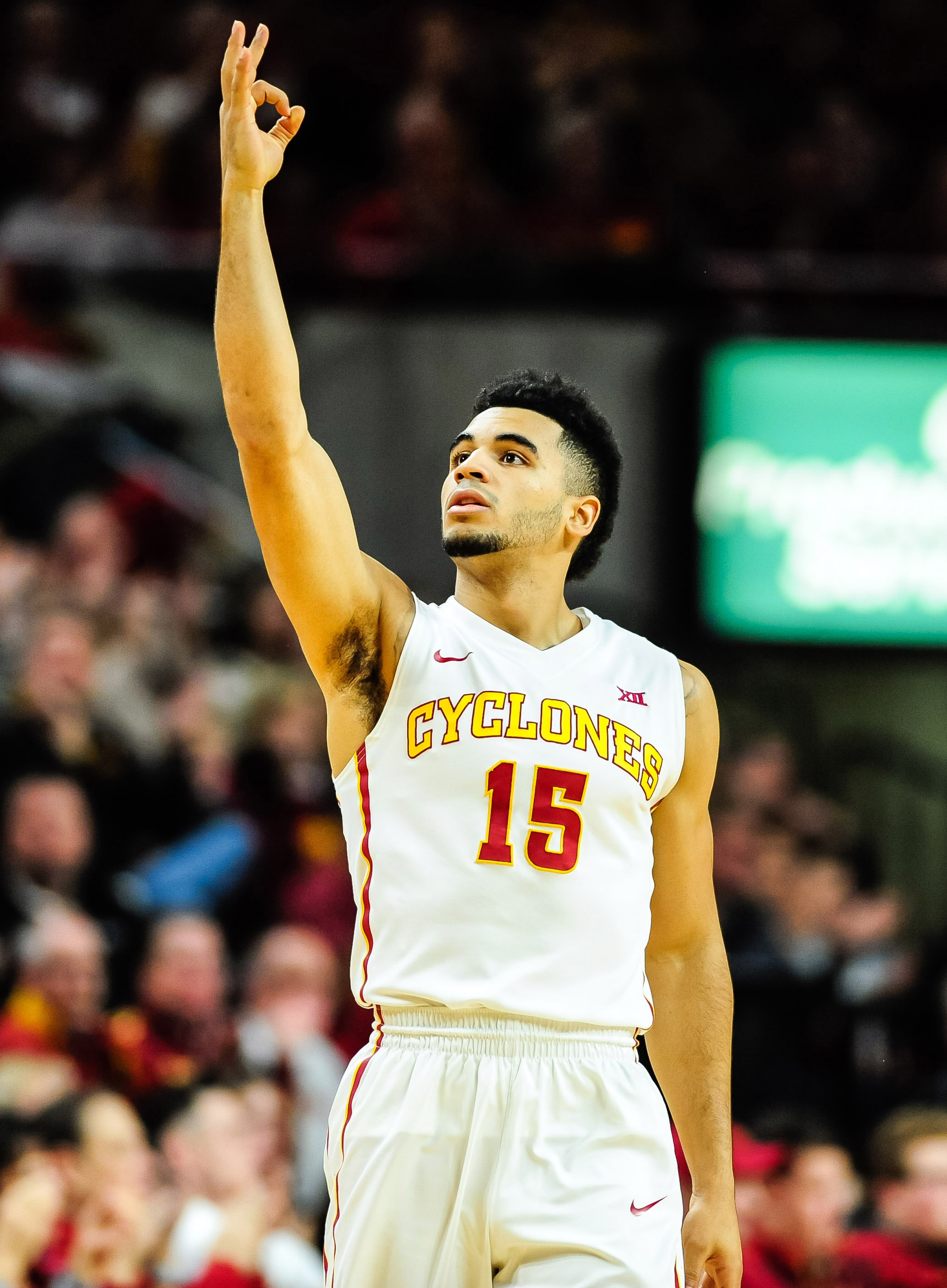 *** Naz Mitrou-Long went 3-of-8 from 3-point range on Saturday night and is now third in Iowa State history with 199 triples. He passed Scott Christopherson at 198.
*** Monte Morris' 22 point, 10 rebound and six assist performance was somewhat overshadowed by Burton's big night. It is notable that Morris notched another zero turnover night, the 41st of his career.
*** Iowa State has turned the ball over fewer times than its opponent in 13 of 14 games this season. The Cyclones are also 9-0 when leaving at halftime this season.
Saturday in the Big 12
Iowa State's next opponent, Oklahoma State, nearly pulled off a major upset at Baylor. Scott Drew's Bears squeaked out the 61-57 victory and will likely be the No. 1 team in America come Monday.
Frank Mason and Devonte Graham combined for 46 points as Kansas dismantled Texas Tech 85-68 in Lawrence.
West Virginia beat TCU and Kansas State handled Oklahoma by double digits.
Home teams went 10-0 this week in Big 12 action.
Up next for the Cyclones is an 8 p.m. tip in Stillwater on Wednesday night.