Monday Musings is brought to you by our sponsor of the week, the Keg Stand in West Des Moines. Stop by our official Des Moines game watch location at 3530 Westown Parkway. The Keg Stand has an amazing craft beer selection on tap and is located across the street from Valley West Mall.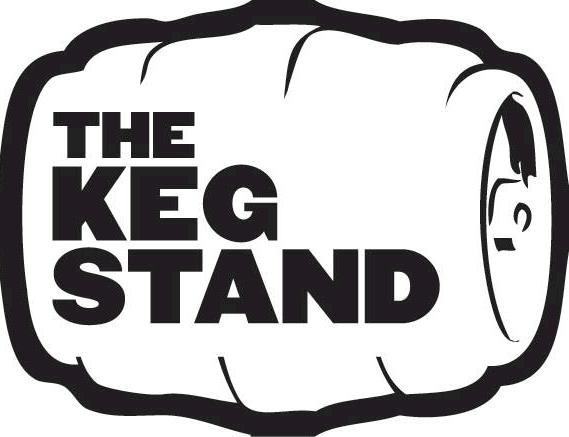 As I write this on Feb. 17, both Oklahoma State (picked by the league's coaches as a co-number one with Kansas during the preseason) and Baylor (picked third) sit at 4-8 in the Big 12. If the season ended today, neither of these teams would make the NCAA Tournament and both would be playing on Thursday night at the Big 12's in Kansas City (against each other in the 8/9 game oddly enough).
Nobody saw this coming – especially the fine folks at "The Mothership" (ESPN). Tonight's Big Monday Big 12 showdown is a Marcus Smart-less Oklahoma State at Baylor. Have fun with that Fran and Brent! (With all due respect, that should be a pretty decent game. Give me the Bears by 10.) 
Why lead off Monday Musings on an Iowa State website with Baylor and Oklahoma State banter, you ask? Well, there area few reasons. The first is to point out how crazy it is that both of those teams have fallen to a tie for eighth in this league at this point in the season. That's nuts (remember when Iowa State beat the 7th ranked Bears in January?).
Secondly, without fancy numbers like RPI, BPI, CPI, DDP, FQW (huh?) or even Zeus himself (Ken Pomeroy, of course), I wanted to make an observation as to how deep this league actually is. The Bears still have a handful of NBA players suiting up and recently beat Kansas State over the weekend. Oklahoma State's program is an utter calamity right now (the Cowboys have lost six in a row), but would it surprise anyone if they got hot when a refreshed Smart returns from his suspension (tonight is the final game that he will miss by the way)?
Iowa State still has to play both of these teams again (at Baylor on March 4 and vs. Oklahoma State on March 8) and frankly, both (especially Oklahoma State) should still make any Big 12 team nervous. If a few balls bounce in the directions of those programs throughout the end of February, those are two teams that could be in total desperation mode when meeting the Cyclones on the last week of the season.
Desperation mode is definitely what I did NOT see out of Iowa State on Saturday. Now I won't kill the Cyclones for a six-point win over an enhanced (and well-coached) Texas Tech team. League wins are difficult to come by (home or away) and based off of recent trends heading into that game, we all should have seen that coming. Coming off of a shaky performance at West Virginia, Iowa State getting the "W" was all that mattered so here's a tip of the cap to that.
But that's two home games in a row now in which the Cyclones have allowed an inferior opponent to slip back into a game after having them down by double digits in the second half.
"We lost our minds for a stretch out there," Fred Hoiberg said about an 18-point blown lead on Saturday vs. Texas Tech.
The Cyclones have "lost their minds" for brief stretches out there a lot this season. Remember all of the collapses during the starts of halves earlier in the year?
Don't panic. Iowa State won most of those games. That is what matters. The Cyclones are 19-5 (7-5) and obviously in outstanding shape when it comes to making the NCAA Tournament. But when it came down to body language, I honestly thought that Texas Tech was going to win that game on Saturday once the Red Raiders pulled within five. That is what concerns me.
LINK: 2014 target Marvin Clark is nearing a decision 
The Cyclones have a tendency to play A-plus basketball for 35 minutes, and D-minus ball for the other five. That is doable in November. That is doable at home against TCU and Texas Tech. My fear is that it will bite them against good or desperate teams in late February and March. When Texas comes to town on Tuesday night (I don't care if it is at home), Iowa State won't be able to survive that bad of a period of basketball liked it played on Saturday. Texas is too good. That will generally be the case for the rest of the season as this time of year when postseason fates on the line, focus needs to be razor sharp.
Iowa State simply needs to tighten things up. That's it. Having leaders like Melvin Ejim, Georges Niang and an elite point guard like DeAndre Kane is encouraging. If the Cyclones do this, a 3-seed and potential spot in the Big 12 Tournament championship game how it's going to go down. If the Cyclones keep "losing their minds" for stretches of basketball like we saw on Saturday, a rare home loss (or two) is realistic as well.