What do the fine folks at Cyclone Fanatic do during the off-season to stir up controversy? Well, they invite the intern on a podcast to unleash some fiery college football hot takes, of course.
For those of you who haven't listened to the podcast with Jared and CF intern Brandon Albaugh yet, just know that one of his "bold predictions" was that Kansas would win six games this season. No, not Kansas State – the Kansas Jayhawks, who haven't won six games in a season in over a decade. (Heck, they last time they got more than halfway to six wins was when they went 5-7 under Mark Mangino in 2009…)
With a #HotTake that blazing, it inspired me to bust out just the second-ever version of the Mid-Week Mailbag where I ask CF readers to submit their "takes" so I can grade them on a "hot scale" from 1-10. So from here on down, any time you see a 10/10, you know that the associated "take" is right up there with believing Kansas football is going to win six games on the unbelievably hot scale.
Brace yourselves for some heat.
THE TAKES
Gunnerclone: ISU will spend more weeks out of the AP top 25 than in it this fall.
5/10. Wow, way to go and start this week off with a depressing take, Gunnerclone. I rate it a five because I expect the Cyclones to start the season off relatively well due to a softer first couple months of the schedule. That should also be after debuting in the preseason top 25 (or just out of it at worst). So in order for Iowa State to spend enough weeks out of the top 25, they would have to enter a free-fall at some point in the season or look so terrible in one or two matchups that voters deem them unworthy. I find both of those scenarios unlikely, but the reason I went with a five instead of something like an eight is because this is Iowa State we're talking about. You can't count out a visit from destiny's foot to our collective crotch.
Sigmapolis: An undefeated Iowa State welcomes a one-loss Texas to Ames in November.
9/10. As much as I'd like to see it happen, for this take to play out, the Cyclones would have to beat Oklahoma in Norman again and even though it happened in 2017, history shows that is very, very, very hard to do. Not to mention other toss-up match-ups that could be dropped against Iowa and the meat and potatoes of the Big 12 schedule. I'd expect ISU to have a couple losses by the time Texas comes north in mid-November.
cyclones500: Iowa State will be 7-1 heading into the game at Oklahoma.
2/10. Much more likely than the above scenario.
Statefan10: Iowa State beats Iowa by 3 scores in Ames this year.
8/10. I sure hope this one turns out to be true but again, history isn't on our side for this take. Iowa State has beaten Iowa four times since 2007, but none of those wins were by more than three points. The last time ISU beat the Hawkeyes by three touchdowns was in 2005 (23-3) and other than that, the Cyclones have prevailed by 20 or more points a grand total of three other times (1895, 1934, 1978) in the entire history of the Cy-Hawk rivalry. Until Iowa experiences a "down year" where their offensive and defensive lines take a drastic step back, I don't foresee a huge Iowa State margin of victory happening.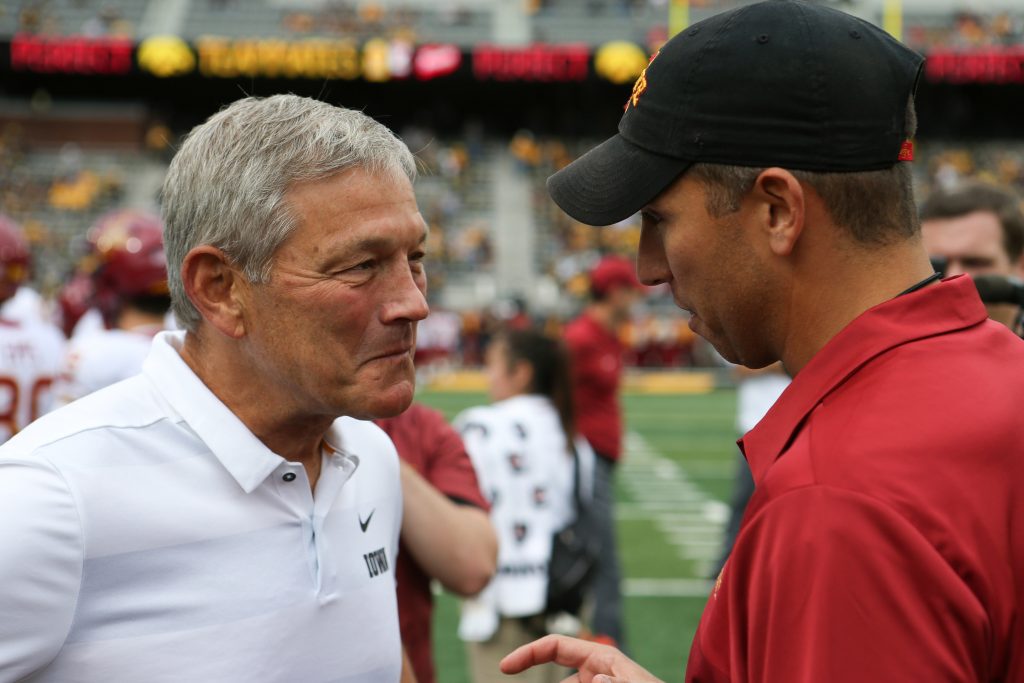 JP4CY: Kevin Durant opts into his one year (2019-2020) deal with the Warriors and doesn't play one game at all.
3/10. This isn't that hot, it is? I'd expect KD to be out all or most of next season no matter which team he's a part of. Might as well sit out and hope Steph/Klay/Draymond can add another ring to your collection while you cash checks on the sidelines.
ArgentCy: Oklahoma is not very good this year.
6/10. Oklahoma will still be good, but they have the potential to not be *as good* since Jalen Hurts likely won't be on Baker Mayfield or Kyler Murray levels in commanding their offense. This will be the first real year that we can begin to evaluate Lincoln Riley's true chops as an offensive mastermind, in my opinion.
BCClone: After ISU wins the Big 12 title game, Fitzy streaks from sideline to sideline at Jerry world.
9/10. Not a full-on fiery hot take because if an anonymous donor wants to provide added incentive to make this happen, "my people" would listen.
cyfanatic13: Cubs defeat the Yankees in 6 games in the World Series this year.
7/10. Could it happen? Sure. I just think the Astros are too good across the board to not get back to the Series. And the Cubs may not even win the NL Central with baseball god (and fantasy baseball stud) Christian Yelich leading the Brewers.
Colorado: Oliver Martin wins the Heisman. And Isaiah Moss wins Big 12 Newcomer of the Year.
10/10. For Martin (lol). The Moss one isn't too crazy – I'd probably give it a 4/10.
Doc: Guitars are better instruments when you ignore the strings and just keep slapping the wooden part.
10/10. I will not accept any more guitar heresy.
mdk2isu: Nebraska finishes ahead of Iowa next season in the B1G. In Basketball.
5/10. Iowa's back court is going to take a major step back next year with Jordan Bohannon out due to surgery. The frontcourt loses Tyler Cook to this year's NBA Draft pool as well. They still have some good returning pieces though and should be a middle-of-the-pack B1G team. Nebraska is a wildcard with a mostly revamped roster – but never count out the coaching style of The Mayor in the college game.
Doc: When you think about the impact on our culture, the Fantastic Four was better than all Marvel movies combined.
1/10. The Fantastic Four (both versions, really) paved the way by showing what superhero movies should NOT look like. Thus, it can only be considered a fact that the Marvel cinematic universe benefited heavily by learning from FF's failures. And in that way, your statement is not hot at all.
CloneGuy8: George Conditt will be All Big 12 next year.
4/10. First team? Probably not. Second team or honorable mention? It could definitely happen with increased playing time.
coolerifyoudid: Ice cream sandwiches and drumsticks are overrated summertime treats. Gimme an ice cream cone every day over both of those.
5/10. Why'd you have to group ice cream sandwiches and drumsticks together? Ice cream sandwiches are massively overrated, but drumsticks are a delicacy. Ice cream cones are a great treat but I cannot agree with your take fully since you threw drumsticks under the bus. For shame.
discydisc: David Montgomery gets invited to the Pro Bowl but can't go because the Bears will be in the Super Bowl.
8/10. First of all, the thought of the Bears in the Super Bowl grosses me out. Yeah, I'm willing to admit they're an improved team, but my Vikings fandom makes the thought tough to process. Montgomery getting invited to the Pro Bowl in his rookie season has a moderate level of hotness as a take itself (though it wouldn't surprise me completely), but you pushed things up a few notches with the Super Bowl prediction. I hope the first half of your take comes true.
Dandy: A healthy Brock Purdy starts all 15 games for ISU this fall.
7/10. Sorry folks, this is another "history isn't in Iowa State's favor" take.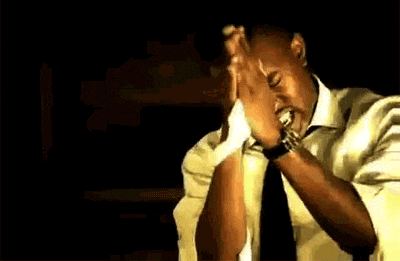 cyclonespiker33: Stansbury would be a better asset for the Iowa United team than Megan Gustafson.
10/10. Not because I think you're completely wrong, but because I'm impressed you had the balls to say it on a public forum.
mj4cy: Fran McCaffrey will NOT have one technical foul this year. (He will have a lot more than one)
0/10. You broke the scale. This is the coldest take, because your qualifier in the parenthesis is sure to happen.
SCyclone: Brock Purdy will be in New York in early December.
9/10. Multiple factors are working against our Lord and Savior Brock Purdy. One is the previously hinted-at quarterback uncertainty experienced over the last decade at Iowa State. Two is the lack of offensive firepower that ISU has had compared to other teams around the country… Purdy may play great by Cyclone standards, but his numbers will probably still pale in comparison to the Trevor Lawrences and Tua Tagovailoas of the world who play on much better teams and will be on Sports Center every night enjoying the limelight of the national media.
Tony Gunk: In 10 years when fans talk about No. 28, they will be talking about Breece Hall.
7/10. I don't think it's completely out of line to suggest Breece Hall could be the next great Iowa State running back, but he's not going to rip off back-to-back 2,000 yard seasons and be a Heisman finalist like Troy Davis. He may end up being mentioned in the same breath as Davis, but to suggest he's going to become "THE" No. 28 for Cyclone fans when they think football is far-fetched.
CyArob: Craisins are a good standalone food.
9/10. No. Not a 10/10 because I'd eat them as a standalone food if it was my only choice to stay alive.
bsaltyman: The Cyclones beat OU in Norman (again) but they still don't make the Big 12 title game.
10/10. Suggesting another win in Norman is probably 8/10 on its own. To miss the title game this year (with a better team and weaker schedule than when ISU did this scenario in 2017) would be unbelievably crazy.
mdk2isu: The US Men's National team will fail to qualify for the World Cup in 2022.
1/10. Wouldn't surprise me at all. Luckily, the USWNT scored enough goals yesterday to tide us over until the next World Cup.