Jul 16, 2018; Frisco, TX, USA; Iowa State Cyclones head coach Matt Campbell speaks to the media during Big 12 football media days at the Ford Center at the Star. Mandatory Credit: Kevin Jairaj-USA TODAY Sports
Cyclone Fanatic's coverage of the Big 12 media days in Dallas is presented by the Iowa Clinic.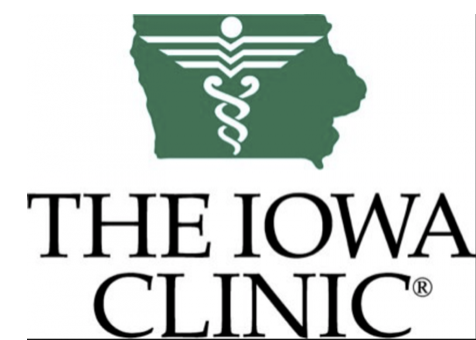 DALLAS — In my career covering Iowa State football, 2018 marked the first Big 12 media day I have ever attended where the Cyclones were perceived to be nationally relevant. Crazy, right?  
Dan McCarney and Paul Rhoads each had some good teams (keep in mind I started doing this in 2004) but never during that time were the Cyclones perceived to be any sort of a threat in the race to crown a Big 12 champion.
This felt different. It was fun and the weeks leading up to Matt Campbell's third season will surely be exciting. 
While you will see more features and columns coming out of Dallas in the coming days, I have so much leftover "stuff" from side conversations I had around the gathering that I didn't want to waste it.
After all, this is "Cyclone Fanatic."
So we'll call this long insider piece a "Cyclone smorgasbord" of sorts. 
It will be all over the place but hopefully very informative. 
Matt Campbell is a rockstar
I have seen days where Iowa State and Kansas coaches are barely being interviewed at these things. Campbell's table was full for a good two hours with national and regional media members alike trying to pick his brain on everything from his coaching philosophy to the state of the sport.
Bruce Feldman, who covers college football nationally for The Athletic and FOX, explained why he has been so high on Iowa State's leader dating back to Campbell's early years at Toledo. 
"It's an authenticity," Feldman told me. "When you talk to him, there is a lot more substance than just style. With a lot of young coaching prospects, it's the opposite. With him, it's not. I think as long as Matt Campbell is at Iowa State, they are going to be a big problem for the Big 12."
About Iowa State being picked 7th by the media…
Refreshingly, this was barely a topic. 
"I didn't pay attention to it at all," Iowa State's stud running back David Montgomery said. "I didn't even know that we were picked seventh."
I then pressed Montgomery for his reaction to the news I had apparently just broken to him.
"I don't have a reaction," he said. "I couldn't care less."
Ok, then.
According to the national guys I talked to on and off the record, most believe Iowa State is better than the seventh best team in the Big 12. I know how the media works though. Despite what they would tell you, most of these regional guys haven't watched a lot of Iowa State football. I get a vote in the poll and I'm not exactly a Baylor expert, right? Iowa State has a perception working against it. Another seven or eight-win season would go a long way when it comes to fighting that.
"I would not rule out Iowa State just because I think they are playing with a lot of confidence built off of last year because of their head guy," Feldman said. 
Campbell is cautiously optimistic about his offensive line
This conversation began with bad news on Monday morning when it was revealed that redshirt freshman tackle Jacob Bolton was no longer with the program. 
"A couple of months go he decided to take a leave from the program," Campbell said. "Will that be long term? Will that be forever? There is a chance that he comes back. At this point, it is a little bit unknown but right now he is not on the football team."
Bolton, a 6-foot-5, 325-pound tackle, was listed at second-string as a true freshman on Iowa State's Liberty Bowl depth chart last December. Campbell says that it's possible Bolton will return to the team, but I wouldn't hold your breath. 
Elsewhere up front on offense, Iowa State's line is in better shape than it was prior to the last two seasons, but that isn't saying much. 
"I think this is the most depth and concrete of an offensive line that we have had since I have been here," Campbell said. "Especially getting Trevor Downing in for those 15 practices. We actually have a two-deep for the first time since I have been here. I think the thing that we have is flexibility on that offensive line. We have some really good challenges and battles to see who the starting five are but that's a good thing."
The key battle heading into fall camp will be at center. The best case for Iowa State is that as a redshirt freshman, Colin Newell proves he is capable of starting and holding up in the Big 12. If that's the case, expect junior Julian Good-Jones to move over to a weaker left guard position. 
Oge Udeogu, a 6-foot-3, 323-pound senior, is a wildcard at guard. He's fought injuries during his entire career but if healthy, could give the Cyclones a nice boost when it comes to depth. 
Downing, a prized 6-foot-4, 304-pound freshman out of Creston, arrived on campus in the spring and will push for playing time. 
Overall, besides Good-Jones, Josh Knipfel, and Bryce Meeker, there isn't much proven talent on this line but the good news is that Iowa State finally has the numbers to try a few different things up front. 
What Big 12 coaches are saying about college football's new redshirt rule 
A standout at wide receiver
He doesn't get talked about as much as Hakeem Butler, Matthew Eaton or even Tarique Milton, but remember the name Landen Akers when September comes around. Campbell is extremely high on the 6-foot, 192-pound sophomore out of Cedar Rapids. 
"I'll tell you this Landen Akers, he can run," Campbell said. "He really can run vertically down the field. He has great ball skills. He's really improved as a route runner. He's a guy who I really think is on the verge of doing some positive things for our football team. His work ethic is really special and I think he has really put himself in position to be a difference maker on our football team. He gives us something that we don't have, elite speed on the outside."
Akers caught one pass for 34 yards during his freshman season but served as Iowa State's primary kick returner. To the surprise of many, he is currently listed as a co-starter beside Eaton at Iowa State's wide receiver "Z" position. Eaton, on the other hand, caught 21 passes for 218 yards and four touchdowns in 2017. 
Kyle Kempt put on 15 pounds in the offseason
You're all aware of the story: Kyle Kempt went four and a half years and never played competitively before leading Iowa State to a shocking road win at Oklahoma in October of 2017. Iowa State went onto go 5-4 in the Big 12 and take home a Liberty Bowl championship under Kempt's guidance 
Kempt is now listed at 6-foot-5, 224-pounds. He put on 15 pounds during the offseason to increase his chances of withstanding the hits he will have to take over the course of a 12-game regular season. 
"I'm trying to fit in five to six meals a day," Kempt said. "I've been in the weight room. We got into the season and my weight took a hit. I feel great physically."
Campbell has seen a transformation on the field too. 
"I think you have to play," Campbell said. "Shoot, this is a guy for four and a half years with the scout team MVP and wasn't taking those hits or your not experiencing the highs and lows when it comes to taking care of your body like that."
After taking a bad hit in the West Virginia game, Kempt was banged up mostly for the entire month of November last season. He's hoping that the extra weight will help him withstand the rigors of an entire regular season. 
More on the defensive line…
I went in-depth on this Monday. If you missed the column on why this could be one of the best Iowa State defensive lines in history, check it out here. 
In addition to that, don't just assume that Iowa State will consistently line up in that 3-man front that we saw last season. The goal is to have the personnel to be multiple. 
If the players have their way, there will be four of them. 
"We would love a four-man front as far as the defensive line goes but we trust in the coaching staff," Ray Lima said. "We are competing and wanting four guys out there. We can play with the four and be productive but if it is three man, we have a lot of guys to rotate. Guys like Jamahl (Johnson)."
Speaking of Johnson, the 6-foot, 295-pound junior was one of the best players in the program last bowl season, according to his head coach. 
"If you look back at that Liberty Bowl, I don't know if anybody played better than Jamahl did," Campbell said. "You talk about a guy who has grown up going into his junior year and has elite potential, Jamahl is one of those guys."
Campbell also noted young Cyclones Tucker Robertson and Joshua Bailey as those who have shown high upside during the offseason. 
Campbell won't restrict transfers 
There aren't too many coaches in the country with this opinion on transfers. 
Campbell doesn't restrict guys who leave his program. In fact, he takes things a step further. 
"If you want to go, go," he said. "Just make sure we get to play you."
Saucy.
More Matt Campbell on…
The running backs:  "There are guys who have different traits behind David. David is the jack of all trades. He can do it all. He can catch and block. But the other four guys, there are ones who have eclectic traits. Kene (Nwangwu) can really run. Johnnie Lang has the ability to catch the ball out of the backfield. Sheldon is built a lot like David and can do everything. Mike  (Warren) is a great runner. What's neat for us is how do those guys fit into the game plan? What all can they do for us to be successful?"
The linebackers: "I like our linebacking corp. I think Reggan Northrup had a phenomenal spring. I think the 15 practices between him and Vance, those two really popped off of the screen. It gives us some flexibility with Willie (Harvey), a guy who has played inside and outside. We can move that core group around in multiple ways. I'm way more interested in seeing who is going to be the fifth and sixth linebacker. I think (Jake) Hummel has had a good summer. He gives you five guys."
The two freshmen quarterbacks: "Both quarterbacks have 'wow' traits. It's going to be interesting to see what Re-al (Mitchell) learned in 15 practices. Then obviously, (Brock) Purdy, getting to actually coach him and see where he is at."
The key to succeeding in 2018: "If we are going to take the step forward, we can't forget what got us here. Sometimes when you have success, you start to think that it is about you. It's about Matt Campbell, our coaching staff or an individual player. In reality, it's not. What has allowed us to have success is that it's been all of us working together and moving in the same direction."
What his weakness is as a head coach: "I'm 38 years old. I don't have all of the answers. So I think you are constantly growing and you are constantly looking back at how do you find ways to be better? Is it organization? Is it time management? How do I put whatever time I do have and priorities back into our football program?"