Jul 16, 2018; Frisco, TX, USA; Iowa State Cyclones head coach Matt Campbell speaks to the media during Big 12 football media days at the Ford Center at the Star. Mandatory Credit: Kevin Jairaj-USA TODAY Sports
Cyclone Fanatic's coverage of the Big 12 media days in Dallas is presented by the Iowa Clinic. 
DALLAS — For so many years, it was the position that held Iowa State football back: Defensive line.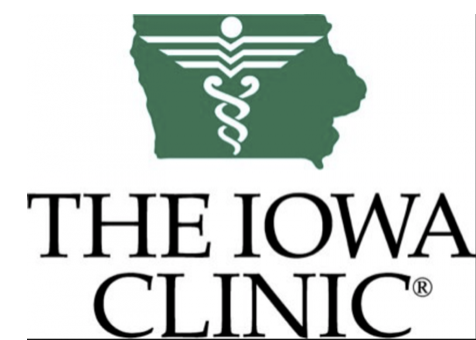 From 2006-2016, Iowa State's defense ranked an average of 82nd nationally in rushing yards per carry by the opposition. Things really bottomed out in 2014 when the Cyclones ended the season ranked 125th (out of 128 teams) in this category giving up a whopping 5.7 yards per carry!
It's difficult – if not impossible – to beat anybody with a pulse when your defensive line is essentially a cheap roll of wet paper towels. 
The position is also known across the sport to be the most difficult to recruit. 
"There are so few true defensive linemen and their combination of size and athleticism makes it that much rarer that they are in top condition," Cyclone Radio Network analyst and line play savant Ben Bruns said. "It's hard to move that much mass that quickly, over and over and over."
It was no coincidence that in 2017 – the year Campbell's Cyclones unexpectedly won eight games a year ahead of schedule – was also the return of quality defensive line play at Iowa State. 
Even better news: The best is yet to come. 
LIMA TIME
It was the Akron game last year when Matt Campbell lost his mind. The Cyclones easily won, 41-14, but Akron going 11-for-18 on third down was the tipping point that infuriated Iowa State's head coach. 
"The biggest thing with that move was, 'How do we put our football team in position to be as successful as possible?' For our football team at that point in time, you look back at some inefficiencies at that point in the season, that's where that move came from," Campbell said. 
The group as a whole made it a success but one man allowed it to happen. 
Ray Lima, a 6-foot-3, 302-pound tackle, had the rare skill set in place to single-handedly allow Iowa State move to a 3-man front that changed the season. Lima, who was recently stiffed by the league's media (he somehow did not get voted onto the preseason team), was arguably the MVP of Iowa State's entire football team a year ago. 
"When we were able to win that recruiting battle, I thought that was really big for us," Campbell recalls of Lima's decision to attend Iowa State. "Knowing who that kid was and what his physical traits were…I will never forget the day he committed to us in our facility. You're talking about a 3.5 student. Nobody has more 'want to' to change our culture than that guy has. Whatever you ask Ray to do, he can do any of those things."
The defensive growth from 2016 to 2017 was amazing. 
Take a look…
Rush defense (opponents rushing yards per game): 218.2 vs. 128. 
Rushing yards per attempt by the opposition: 5.0 vs. 3.6. 
Iowa State's total rush defense jumped from eight in the Big 12 to fourth. The largest growth can be seen in the national rankings, from 104th to 31st. 
VERSATILITY
There is a legitimate reason to be even more excited about Iowa State up front defensively in 2018 and it has everything to do with options and more importantly, versatility among those options.
Of course, there is JaQuan Bailey, who as a sophomore ranked fifth in the Big 12 with seven sacks. He was recently tabbed as a first-team All-Big 12 preseason member by the league's media. 
But it's the Enyi Uwazurike's and Matt Leo's – two guys with great size (6-6, 283 and 6-7, 276) who can play inside and out –  that have Campbell intrigued. 
"It has a lot of interchangeable parts," Campbell said. "That's the one thing I like about defensive line play is when you can have guys who can do a multitude of different things. You can do a four-man front. You can do a three-man front. It gives us flexibility. You're talking about real guys, not mythical guys. Real guys who have actually produced in Big 12 football games."
Leo and his junior college counterpart from last season, Kamilo Tongamoa, were supposed to be difference makers for the Cyclones in 2017. Leo fought injuries and general growing pains while Tongamoa didn't get to campus until the week before the first game (always a disaster receipt for a JUCO playing that close to the ball). 
"Tonguamoa, we all know there is great potential there, but he has really had a great offseason for us," Campbell said. 
It's adding wildcards like that pair to an already solid core that could propel this from being a good line to a great one. 
"They need another monster year out of Lima and additional pressure on the passer from the ends," said Bruns. "No one gave Vernell Trent enough credit and J.D. Waggoner made play after play in his Cyclone career. That said, this is a deeper and more talented group than a year ago and a big year from someone like Tongamoa, Uwazurike or one of the younger defensive ends would create the magic that might allow this group to be mentioned with the likes of ISU's 70's squads."
WILL OFFENSES ADJUST?
There was scuttlebutt around Dallas on Monday that Big 12 offenses will be more prepared for the defense that proved to be successful last year by likes of Iowa State and Texas specifically. 
"I think everybody is trying to find answers for that new scheme that's being run in the Big 12 by different people," said Texas Tech coach Kliff Kingsbury. "It's been an offensive league for a long time but the defenses are slowing down the game, eliminating drives and keeping things in front of them. I think you will see a cyclical trend in our league of trying to run the football more, more tight ends, fullbacks coming up with answers to off-set what they're doing defensively."
Again, this is where versatility among the line comes into play. Iowa State's depth gives it opportunities to be multiple in 2018, which is key in a league full of some of the brightest offensive minds in the sport.
THE BEST DEFENSIVE LINE AT IOWA STATE SINCE?
Regardless of what opposing offenses choose to do, Iowa State finally has the players to bully its opposition up front. 
So let's ask the question: On paper, this is Iowa State's best defensive line since? 
If you guessed 2005, you are likely correct. That Dan McCarney defensive line finished 16th nationally in rushing yards per attempt. 
"The 2005 team was dominant up front, led by Nick Leaders, whom I so admired as a player," Bruns said. "Think about the majority of guys on that unit – fabulous players who'd worked really hard at their craft. The 2017 Cyclones did something similar with one fewer defensive linemen in the game at most points in time."