Mar 7, 2018; Kansas City, MO, United States; Iowa State Cyclones guard Lindell Wigginton (5) shoots over Texas Longhorns guard Kerwin Roach II (12) in the first half during the first round of the Big 12 Tournament at Sprint Center. Mandatory Credit: Amy Kontras-USA TODAY Sports
KANSAS CITY — Iowa State's abbreviated trip to the 2018 Big 12 Tournament that resulted in a 68-64 loss to Texas was nothing short of a microcosm of the entire season. Close … but still a loss at the end of the night.
Let's not obsess over one game though. Here's a look back at the 2017-18 season as a whole, with Three Up, Three Down.
THREE UP
1 – Lindell Wigginton is the real deal and slowly but surely took over at the end of his freshman season.
Translation: When Lindell Wigginton made his forceful postgame comments following the regular season finale at Oklahoma last week, he was echoing what his coach had been preaching behind closed doors for the majority of the year.
That is exactly what this program needs – a coach on the floor. That's what guys like Melvin Ejim, Naz Mitrou-Long and Georges Niang served as during their careers in Ames. The Cyclones have severely lacked this all season long.
Wigginton, who ended his freshman campaign by averaging 16.6 points per game, grew as a leader down the stretch and should be set to take control and truly be the face of this program going forward.
"I had to be a leader on the court," Wigginton said following the loss Wednesday regarding the tail end of this freshman campaign. "I had to be more vocal. I'm really not a loud talking guy all of the time but I have to do that. There are a lot of young guys coming in and I have to be there for them and also try to lead the older guys too."
2 – Cameron Lard, Nick Weiler-Babb and Zoran Talley all proved that they can be effective players at this level.
A few comments on all of these guys and before you get all fired up, I didn't include Solomon Young because we knew coming into this season that he was a Big 12 player.
Lard: At 12.5 points and 8.2 rebounds per game, he out-performed what everybody from people thought he would do as a freshman. Not only did Lard develop into becoming arguably the second best player on the team, he also showcased the ability to potentially be an elite player at this level down the road. He's got to work on maturity and focus on becoming a smarter defender, but there is no reason to not be ecstatic about his future in Ames.
Weiler-Babb: It's unfortunate that a knee injury hampered him during the majority of the season. Still, Weiler-Babb averaged 11.3 points, 7.0 rebounds and 6.8 assists per game in 22 appearances. Those are solid numbers that should give fans hope for his outlook as a point guard next season.
Talley: As tough of an end as it was to the season, Zoran Talley proved that he can play at this level and be a great piece on next year's roster. Talley scored double figures in four of the last seven regular season games. He was a highlight of Wednesday's loss, scoring 12 points with nine rebounds and four assists.
"I went through a stretch when I got down on myself but when I got back, I had to seize the moment and take advantage of my opportunity," Talley said. "I feel like in this last stretch, I showed glimpses of what I can do individually. Personally, I feel like I can reach higher."
I can go another way with this analysis too: If Talley is your second leading scorer, you're probably not going to win many basketball games. Still, he makes for a very solid seventh or eight-man at this level. Hopefully, he continues to develop into more than that. He seems like a young man who is determined to do so.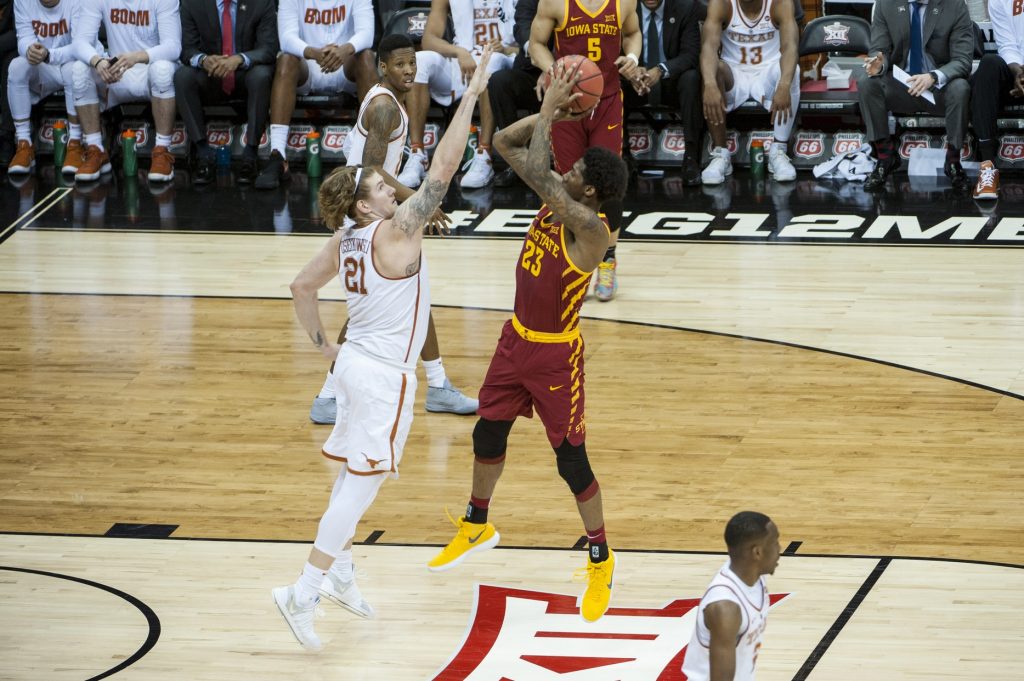 3 – This season could have felt different…
Iowa State has been one of the most consistent basketball programs in America for close to a decade, so the current fan base rightfully isn't into moral victories. However, if you were realistic heading into the season, you expected this to be a down year. After all, the Cyclones were picked to finish 10th in the league's preseason poll.
I can't help but think about what would have been if Weiler-Babb and Young had stayed healthy…
Full disclosure: Iowa State still might have finished last. They were on pace to do so. But I'm confident that 4-14 league mark is at the very worst, 6-12, still not exactly great.
Let's really get nuts with optimism: Will the fact that Wigginton had to put this team on his back like he did help next year's team? I think there's an argument to be made for that.
As Prohm said after the game, a 4-14 record at Iowa State is not acceptable. However, as is usually the case, added perspective is important to consider. When it comes to the constant rash of injuries added with the tragic death of Donovan Jackson's father, this season was anything but a picnic for the young Cyclones.
THREE DOWN
1 – Iowa State finished dead last in the Big 12 and lost its last seven games of the season.
That's the biggest problem I have with the season as a whole – how it ended. The injuries were out of anyone's control, but you'd like to be a young team on the rise at the end a rebuilding year, not a young team that is reeling.
"Bottom line about the whole season, it's unacceptable," Prohm said. "It's sickening and we've got to get to work."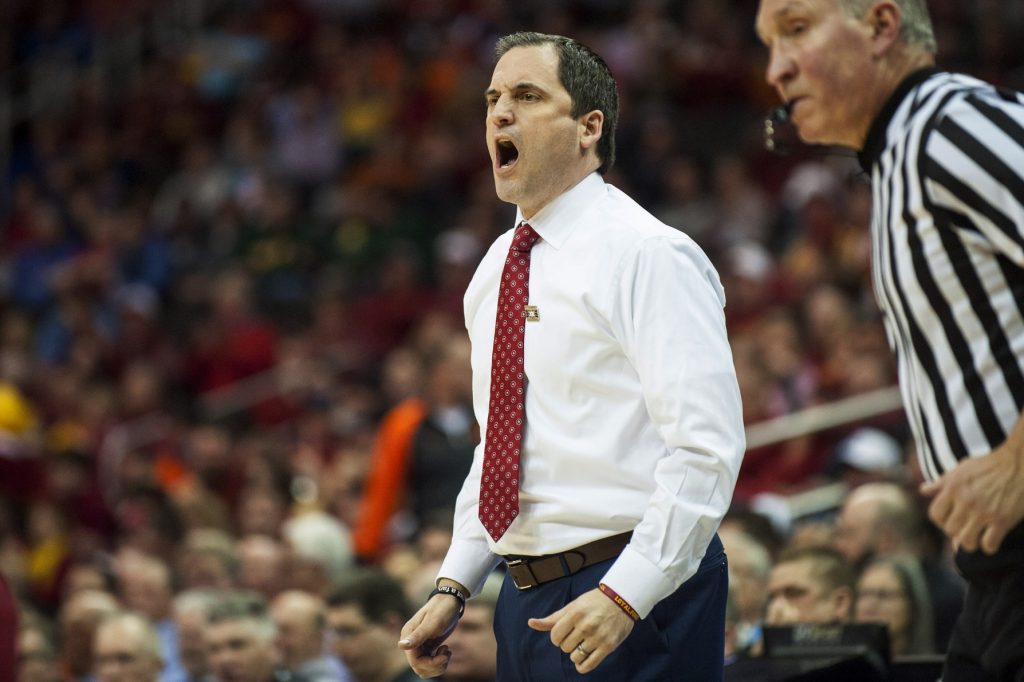 2 – Why did it take 30 games for Wigginton to call out his teammates? Why didn't others buy in before that?
Don't take this as me being critical of Wigginton here, because I'm not. Assuming that Wigginton's comments about not "buying in" are accurate, why didn't they buy in?
The talent will be there next year to win at a high level, but developing leaders will be the overall key to the offseason. This absolutely has to happen.
3 – Top on the court questions heading into next year: Shooting and the point guard position.
I like the talent when I look at next year's team but do find myself wondering what its identity will be.
Prohm mentioned needing to develop a "defensive culture."
What will next year's team be really good at?
I'm concerned about finding shooters. Terrence Lewis showed some positive steps and needs to keep developing. Can Marial Shayok, a career 37 percent 3-point shooter, improve upon that in a more favorable offensive system than he has played in previously?
There are a lot of reasons to be excited about the 2018-19 version of Iowa State basketball. There are still a lot of questions to be answered too.