ABOVE: Iowa State freshman Lindell Wigginton scored 10 points in his debut on Friday against Missouri. Photo by Chad Bassman. 
WHAT: Iowa State (0-1) vs. Milwaukee (1-0)
When: 7 p.m.
WHERE: Hilton Coliseum
TV: Cyclones.tv
LINE: Iowa State (-15.5)
AMES — Iowa State will look to bounce back from its season-opening loss at Missouri tonight at home with UW-Milwaukee out of the Horizon League program coming to town (7 p.m. on Cyclones.tv).
Here are a few need-to-knows about tonight's opponent followed by three things to watch from with the Cyclones.
— The Panthers won their season-opener against Wisconsin-Lacrosse 83-73 on Friday night. All five of Milwaukee's starters finished the game in double figures.
— This will only be Milwaukee's second game under the direction of head coach Pat Baldwin. Baldwin is Milwaukee's third head coach over the course of the last three seasons. After firing Rob Jeter two years ago, Milwaukee hired LaVall Jordan to lead last season's team that finished dead last in the Horizon League's regular season. However, the Panthers made it all the way to the conference tournament championship game and showed some promise, Jordan ended up replacing Chris Holtmann at Butler.
— Brock Stull, a 6-foot-4 junior, is Milwaukee's best player. He's averaged just over 13 points per game in the last two seasons and that number is expected to increase considering Baldwin is brining an up-tempo style of ball to Milwaukee this season.
1 – What mindset will Nick Weiler-Babb have?
It's hard for me to blame Nick Weiler-Babb for not being in "take over" mode initially against Missouri. The redshirt junior has never been asked to be anything but a role player, so it is natural to expect Weiler-Babb, Donovan Jackson and even Solomon Young to need a little bit of time to grow into being "the guys" within this program.
Weiler-Babb didn't score in the first half against Missouri but was on a torrid pace to start the second, where he dropped all of his team-high 14 points in the second 20.
Will Weiler-Babb be in attack mode from the first minute tonight? Stay tuned.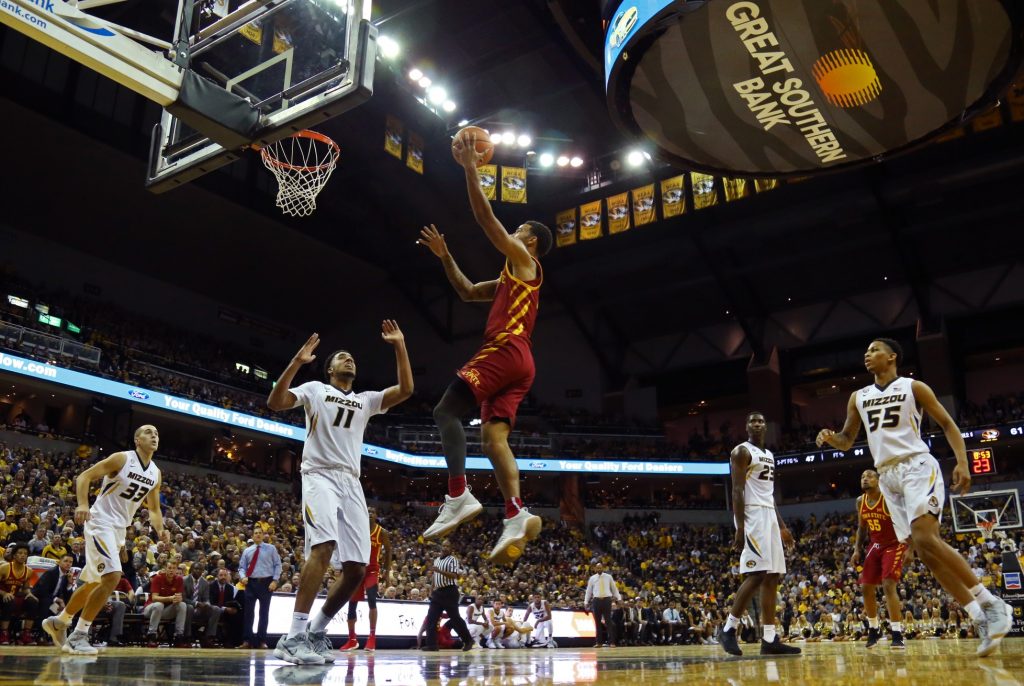 2 – I fully expect Donovan Jackson to bounce back
Iowa State's best scorer didn't score a point until the 3:30 mark to go in the opener.
Was it because of how Missouri was defending him or was Jackson just way off of his game?
I honestly don't know the answer to that but against a mid-major team at home, I fully anticipate Jackson going off tonight in Hilton. Take it to the bank.
3 – How about building some confidence for the young guys?
A year ago, these freshmen were all "the man" wherever they were at. In their first college experience, they got taken down a notch but a good Missouri team in front of a hostile environment. I think there are a lot of positives that will come with that.
Before a three-game trip to South Carolina (the Cyclones leave on Tuesday), it's now time to build these guys back up and gain some confidence.
Lindell Wigginton needs to feel the love of a home crowd at Hilton Coliseum.
Terrence Lewis needs to hit a few shots.
Zoran Talley, who was impressive with 11 points at Missouri, needs to dunk on a few more dudes.
You get the point.
That's what I will be watching for tonight. Prohm has his team's attention. So how will these guys respond?