Feb 28, 2017; Ames, IA, USA; Iowa State Cyclones guard Nazareth Mitrou-Long (15) and Iowa State Cyclones guard Monte Morris (11) watch a post game video after their game against the Oklahoma State Cowboys on senior night at James H. Hilton Coliseum. The Cyclones beat the Cowboys 86 to 83. Mandatory Credit: Reese Strickland-USA TODAY Sports
AMES — I didn't write a Senior Night column prior to Tuesday's game for two reasons.
1 – Rob Gray is twice the writer that I am. I knew that he would tell the story of Monte Morris, Matt Thomas, Naz Mitrou-Long and Deonte Burton much better than I could. And he did, especially with this piece following No. 24 Iowa State's 86-83 victory over Oklahoma State.
2 – I simply had too many thoughts going through my head – so many words that I wanted to say/write. How can you sum up five amazing years in one column or podcast? I know it's my job, but my mind was so cluttered and I wanted to give these guys their proper due.
Tuesday night was something else.
This foursome combined for 74 of Iowa State's 86 points.
Unreal.
Here are 10 takeaways from the win, where I will start with my raw thoughts on covering and in some cases, getting to know these fine young men over the last five years.
1 – Mr. Misunderstood
That's Deonte Burton.
What's funny about Deonte is that if all you do is watch him on TV, there's a decent chance that you'll think he is flamboyant and not a team-first guy.
Honestly, Deonte might be the most misunderstood athlete I have ever covered.
Deonte is as soft-spoken and as naturally smart of a young man as there is on that roster. The bright pink shoes are honoring his mother who died of breast cancer.
It's the "Good Deonte" vs. "Bad Deonte" dynamic that makes him great on the court.
Steve Prohm only choked up once on Tuesday night and it was when he discussed the personal growth he had seen from Deonte during his two years at Iowa State.
That should tell you everything you need to know.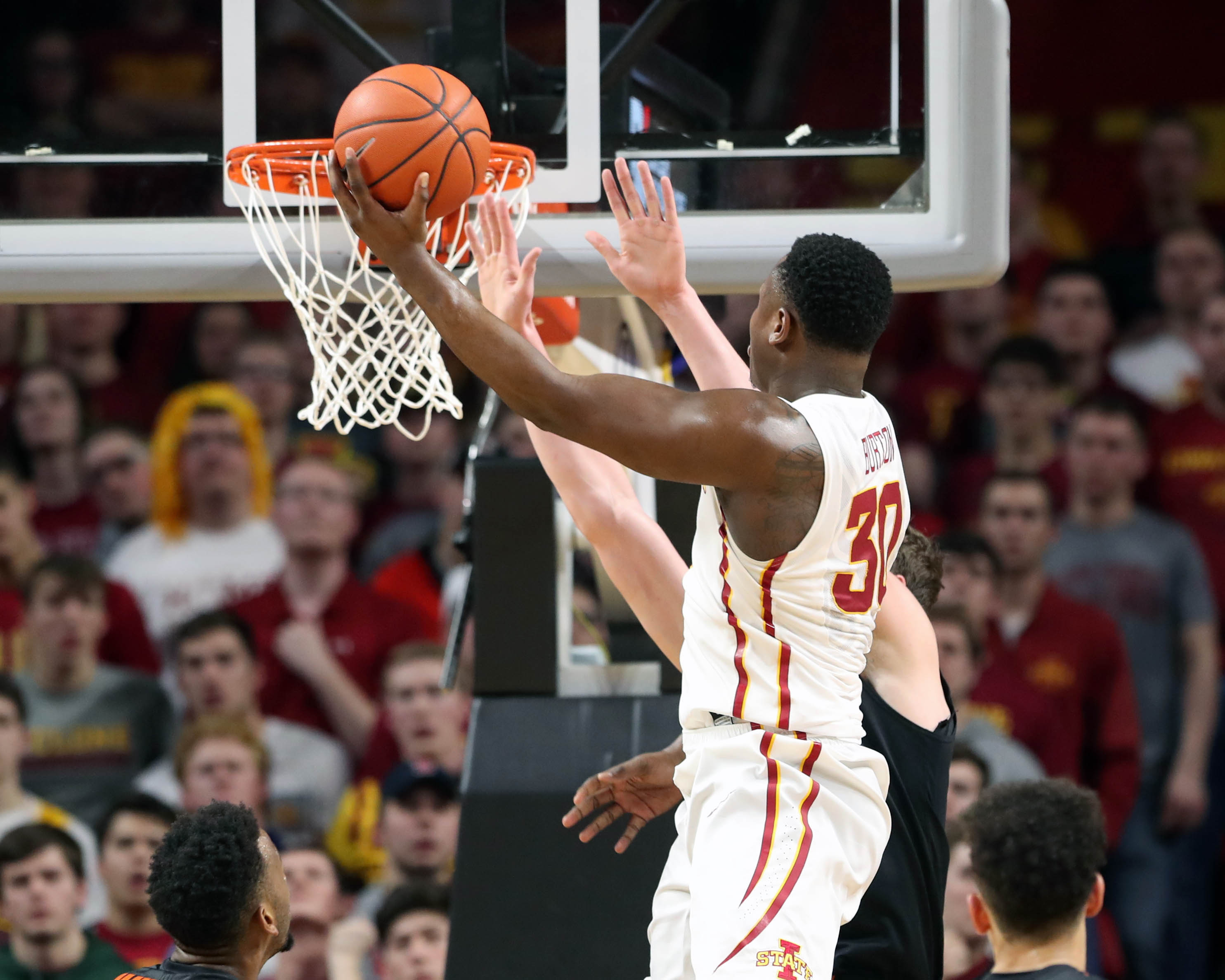 2 – We can all learn from Matt Thomas
It's tough to truly learn about a person's character when everything is going well. After hitting rock bottom, that's when we learned the most about Matt Thomas.
It was the summer after he was arrested for an OWI, I interviewed Matt in the back room after a YMCA Capital City League game. Matt answered every question with sincerity, like a man, and told me how he wanted to be a better person because of his mistake.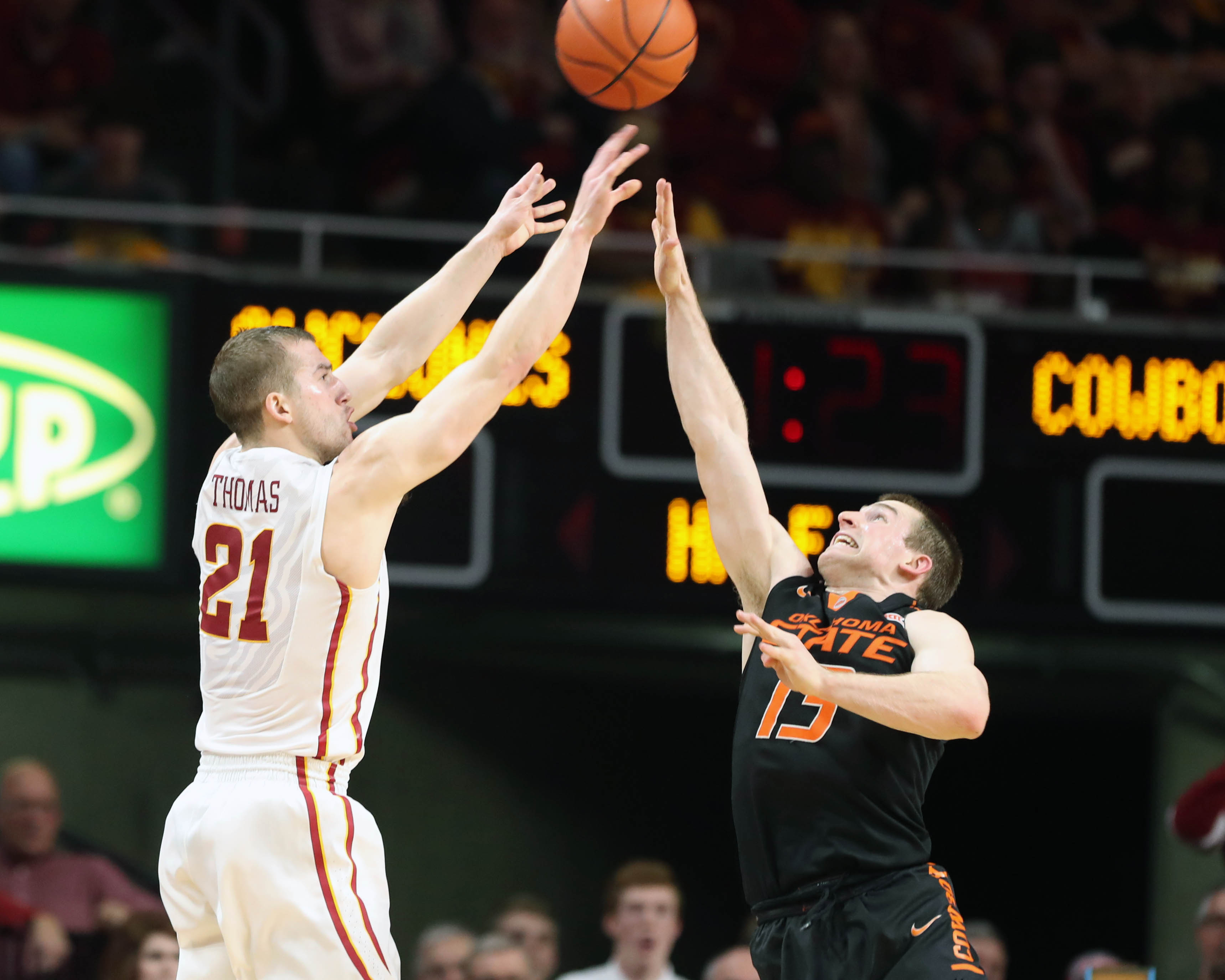 Did you know that in his free time, Thomas often speaks to local junior high and high school students about the dangers of drunk driving?
I was a fan of Matt's during his recruitment. Always well spoken. One of the nicest kids I have ever called on (most hate talking to reporters and rightfully so).
On the court, he's one of the elite 3-point shooters in Iowa State history but I'll remember this the most about Matt…On media day during his freshman year, Fred Hoiberg told us how Matt had never once played man-to-man defense during his high school career.
Not once.
Matt Thomas will leave Iowa State as an above average defender in the best conference in college basketball.
That's all work ethic right there.
INSTANT REACTION PODCAST: No. 24 Iowa State 86, Oklahoma State 83
3 – Keep smiling, Naz
Selfishly, this is a special one for me. One of the first people I heard from after my daughter was born was Naz Mitrou-Long.
The only reason I point that out it to humanize this larger than life personality. Those smiles you see on TV, the charisma during press conferences, the playful antics on the court.
It's all real.
Naz is Mr. Iowa State. He's right up there with the Niang's and Hoiberg's of the world in that category.
4 – Never saw Monte's career coming
Don't get me wrong: I thought that Monte Morris would be a fine point guard at Iowa State but leaving as the school's top all-time assist and steals man?
Nobody could have predicted that.
It's been beautiful to watch him grow as a quarterback (yes, quarterback) over the last four years.
As a freshman, Monte went from playing 10 minutes a game to, once in the Sweet 16, a guy Fred Hoiberg "couldn't afford to keep off of the floor."
He steadily got bigger, faster, stronger and all of a sudden, stats like this are now very real.
Monte Morris, Matt Thomas, and Naz Mitrou-Long account for 10.8% of ALL 3-pointers made in the history of Iowa State basketball.

— Kirk Haaland (@khaal53) February 28, 2017
His number will hang in the rafters before too long and I will be very surprised If there isn't a spot for him somewhere in the NBA.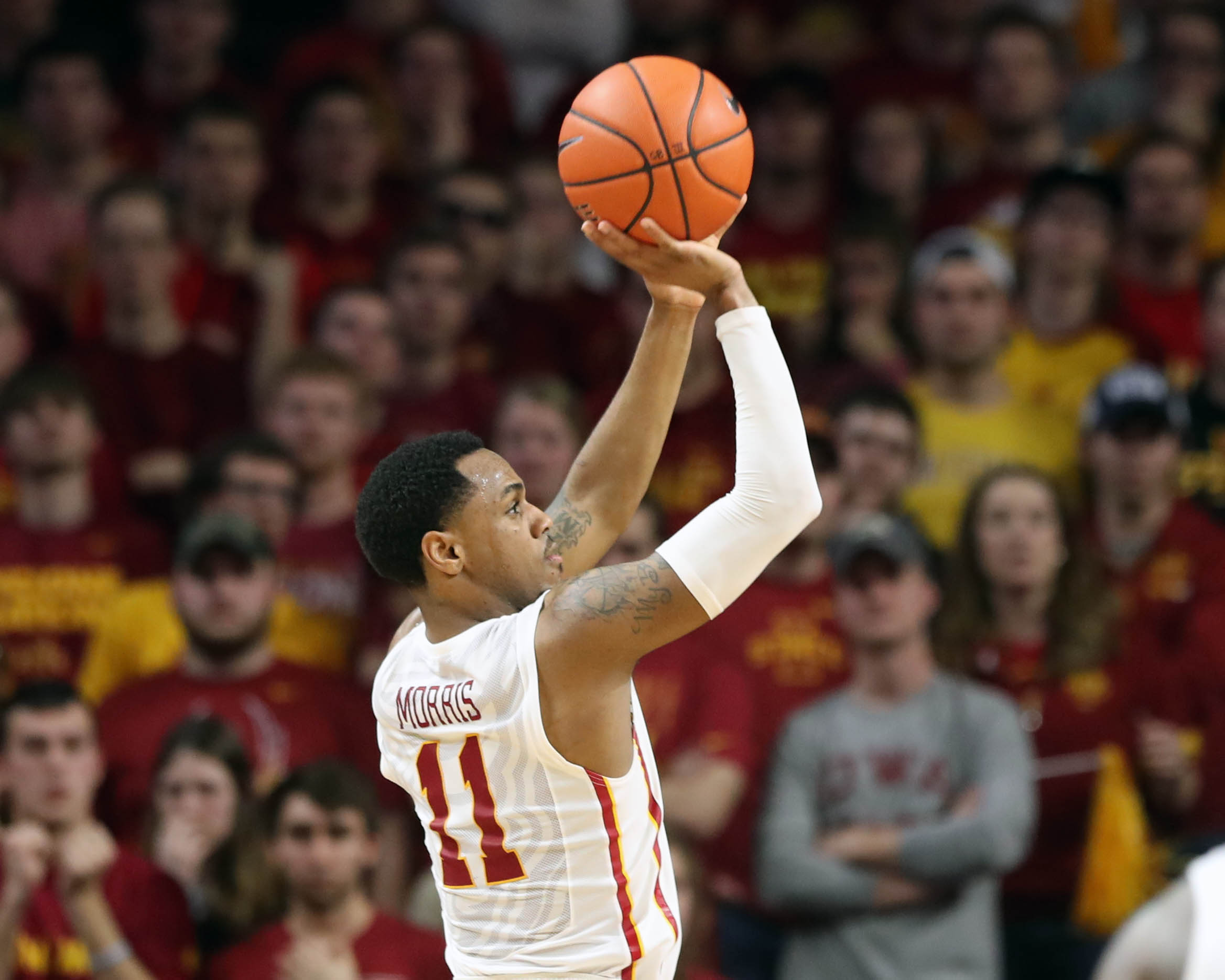 5 – Donovan Jackson is so clutch
Every game, it seems like Jackson is hitting big shot after big shot. He's 4-for-4 in Iowa State's last two games.
Dating back to Jan. 28 (loss to Vanderbilt), Jackson is 18-for-27 (67 percent) from 3-point range.
Not bad.
6 – Quality basketball
Last Saturday's game vs. Baylor was beautiful in the sense that it was two teams with contrasting styles playing great ball trying to outlast one another.
Tuesday was a track meet full of elite offense.
Just thought of this: When's the last time we saw back-to-back games at that high a level in the span of four days or so?
Just fantastic.
7 – Who is the Big 12's Coach of the Year?
I started getting this question a bunch on Twitter Tuesday night.
Off the top of my head, I said, "Brad Underwood."
He's really impressed me. In the preseason, I didn't even have Oklahoma State sniffing the NCAA Tournament. Watching them start the Big 12 season 0-6 and doing what they've done since has been a real eye opener.
It's hard to argue against Bill Self.
Part of the reason I like Underwood is because he has adapted what he wants to do with what his team – many guys who he didn't even recruit – should be doing.
We can have that same conversation about Steve Prohm though, right?
When is the last time you have seen an Iowa State team improve so much from December to March?
Better yet, have you ever seen an Iowa State team improve this much from December to March?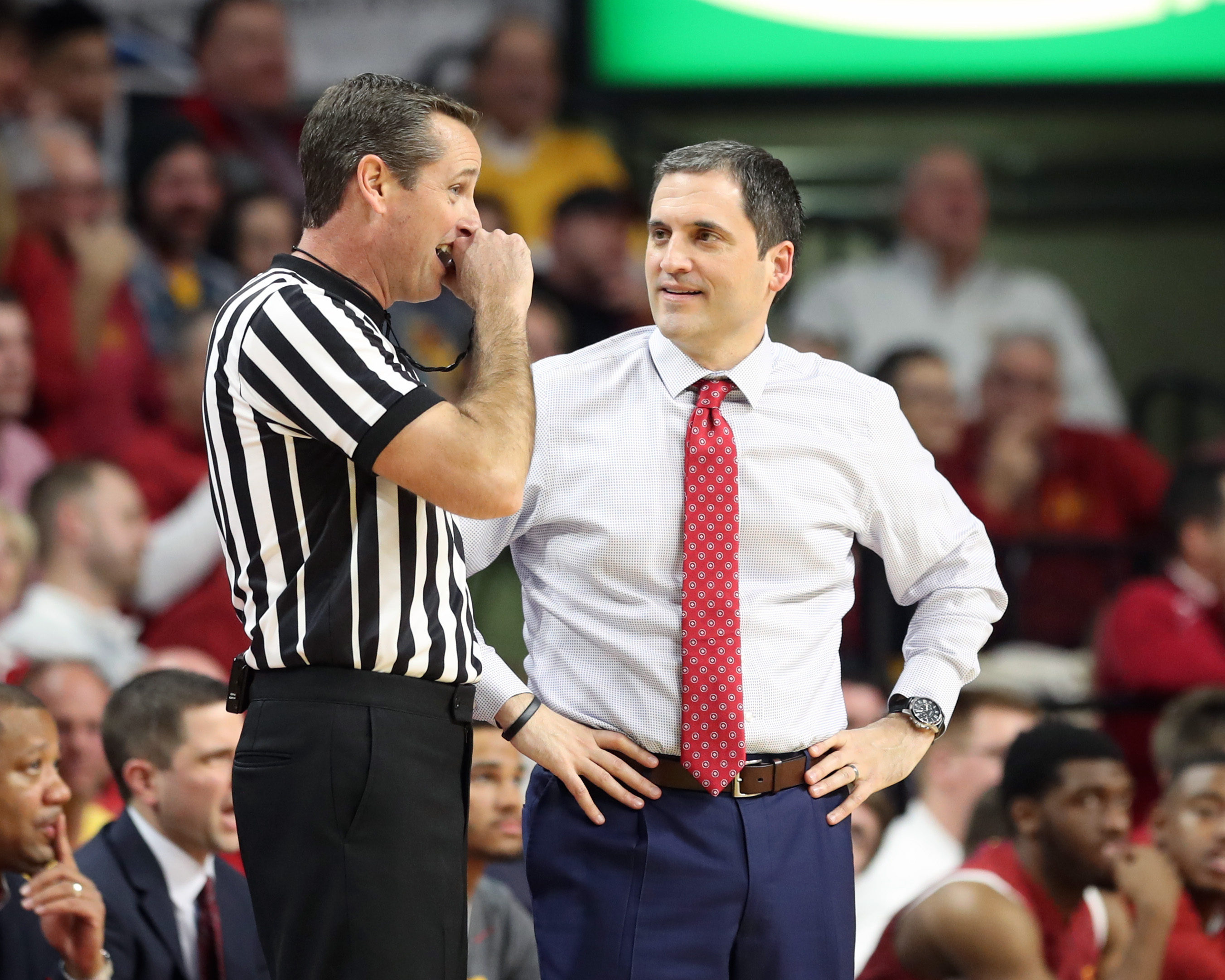 8 – Friday night at West Virginia
KenPom.com has the Mountaineers winning by eight. Conventional wisdom says that in one of the toughest environments in the country, Iowa State's six-game winning streak will come to a close.
But do you really want to pick against this team right now?
I don't.
9 – Another date with the Cowboys?
Go win this thing at West Virginia and get the 2-seed in Kansas City.
I don't know about you guys, but the last thing I want to see on Iowa State's bracket is a 4-5 matchup vs. Oklahoma State at 11:30 a.m. on Thursday.
10 – So much fun
It's been a blast to cover and watch Steve Prohm and Bill Fennelly's programs this season. We have seen some awesome coaching from two great guys.
Up next, March, baby.