Word out of fall camp is that a fairly high number of true freshmen will probably play this season for the Cyclones – by traditional Iowa State standards at least.
Why?
There is some good news mixed with some bad here.
The bad: The obvious need for depth due to attrition, injuries and an overall lack of talent in a program that won eight games over the last three seasons.
The good: Iowa State is coming off of its highest ranked recruiting class in school history and those inside the program believe the freshmen class as a whole has had an outstanding start to fall camp.
Let's review some notable freshmen, all of whom I am hearing have a very real chance to play (please note that it doesn't mean that they will) in 2016. This list is obviously fluid as we are still a long 19 days away from kickoff.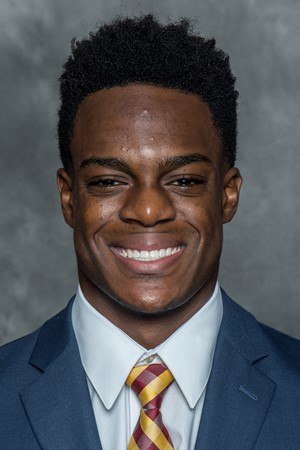 Kene Nwangwu, RB (left) – It is pretty much a guarantee that he or fellow true freshman David Montgomery will play as a true freshman and contribute to backing up Mike Warren. Nwangwu, a 6-foot-1, 188-pound rookie, had an impressive scrimmage on Sunday.
David Montgomery, RB – He is probably slightly ahead of Nwangwu right now but both of these guys are good enough to play. 
Sean Foster, OL – Another guy who looked great on Sunday. In a perfect world, the 6-foot-9, 290-pound tackle would get a redshirt year but the loss of Jake Campos could eventually lead Foster onto the field in a backup role as a true freshman.
Deshaunte Jones, WR – He's only 5-10, 175-pounds but has impressed the staff all summer and fall camp long. This could be a slot guy/replacement for Jauan Wesley. Stay tuned.
Chase Allen, TE  (right) – My guess is that he will play.
Allen's body probably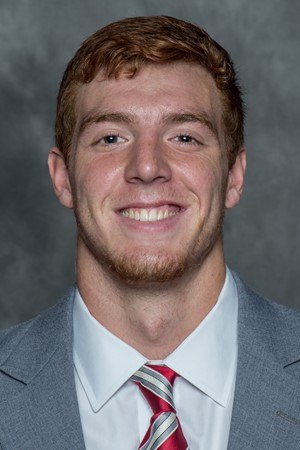 isn't ready to block at the Big 12 level yet but his receiving ability and athleticism will allow Iowa State to stretch the field in select situations. Allen's talent is undeniable and Iowa State lacks depth at tight end.
Jaquan Bailey, DE – A ridiculous talent who at 6-foot-3, 260-pounds, already has the body to play select snaps in the Big 12.
Tymar Sutton, LB – A young Jeremiah George – that's the hope here. Sutton is an athlete to the core and should benefit from Iowa State's lack of numbers at linebacker.
Jamahl Johnson, DT – Last but not least, all 318 pounds of Jamahl Johnson might be the biggest surprise of camp so far. The rookie out of Minnesota has worked his way into a serious conversation as to if he will play as a true freshman.