Karl Chevrolet gives you peace of mind when you purchase a GM Certified Pre-owned vehicle. We have been the #1 GM Certified dealer in the nation for 10 consecutive years. Before you make your next purchase, come see why more people nationwide drive a Karl Chevrolet Pre-owned vehicle than any other dealer-There is a difference, Come see why TODAY!!
1 – Following Iowa State's 79-76 loss to Oklahoma in last week's Big 12 Tournament, I scored a few minutes by myself with Georges Niang in the locker room to pick the All-American's brain on the state of his basketball team with the Big Dance approaching. 
The obvious direction for me to go in this interview was UAB. Last year's upset is what fueled Niang and his brothers during the offseason. Since last March, this group has been obsessed with last season's way-too-early exit in the NCAA Tournament.
I think it is fair to say that UAB is what kept this group so close during #HoibergWatch, which wasn't easy for any player in the program. 
"That's not gonna happen again," Iowa State's third all-time leading scorer matter-of-factly said. "That's not happening again."
Niang wasn't guaranteeing a Round of 64 victory for the Cyclones. At the time, he didn't even know their opponent. But he did make a promise that under no circumstance would his team take anything for granted in one of our country's most popular sporting events ever again.
Iowa State already had plenty of motivation heading into this Thursday's 1 p.m. tip vs. Iona (in Denver on TBS). 
As I write this on the Monday morning following Selection Sunday, it appears that the national media is assisting Steve Prohm with any help that he might need in getting this team's mind right.
One example: USA Today recently named Iowa State as the tournament's most over seeded team.
This is exactly what they wrote: "The Cyclones had middling conference standings in a conference where standings matter. They were swept by Baylor but seeded higher. Wins against Kansas and Oklahoma looked pretty but the rest of the resume wasn't deserving of a No. 4 seed. Or a No. 5 seed for that matter. ISU should have been No. 6."
Yes! More of this, please!
ESPN delivered in its Sunday evening "Bracketology" show. Iona was one of the trendy upset picks. Lots of Cinderella talk around the Gaels.
Here is a tweet from Seth Davis.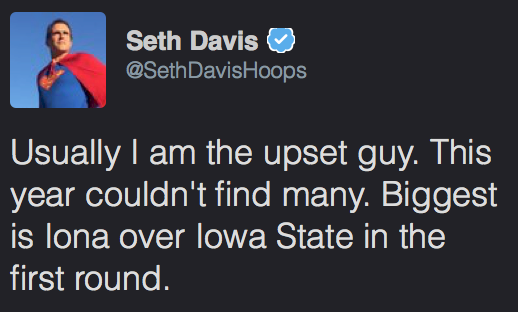 This is all a far cry from what was going on last year at this time where if you remember, the Cyclones were a chic Final Four pick. Heading into this tournament (after being bounced in the Big 12 quarterfinals), the feeling could not be more opposite for this team.
"Hopefully this bitter taste in our mouth will help us not have another bitter taste in our mouth in the NCAA Tournament," Niang said.
Plenty of motivation. I like Iowa State's spot.
2 – Does any of this actually matter? Two different teams. A different coach. 
Still, a lot of the same guys and motivation is a very real thing. 
Obviously though it will all come down to Monte Morris' health and how the guys actually play on the court. 
I think that most of you will agree with me when I write that I could see this team playing its way to the Elite Eight or losing in the first round. That's kind of been the story of the season (and our lives as Iowa State fans).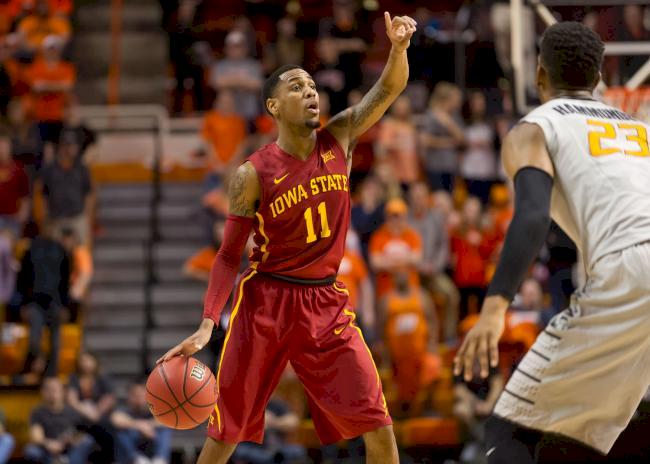 3 – Were you surprised that Iowa State was a 4-seed?
Me too. However when you look at the numbers, it really isn't crazy.
First of all, the Cyclones didn't lose to a team that isn't in this year's NCAA Tournament. How many other teams out there have zero bad losses?
Strength of schedule: 12th
Eight top 50 (RPI) wins.
Look at the non-con: Buffalo, Chattanooga (another trendy upset pick), Colorado, Iowa and UNI are all dancing.
Thirteen of Iowa State's 19 opponents this season are playing in the NCAA Tournament. 
The committee rewarded Iowa State for playing good teams.
4 – Let's head to the desert, where Las Vegas has tabbed Iowa State as a 60-to-1 shot to win the national title. Some comparisons:  
Iowa: 75 to 1.
Northern Iowa: 350 to 1.
Kansas: 5 to 1
Oklahoma: 20 to 1
Baylor: 50 to 1
Texas: 60 to 1
Wichita State: 75 to 1
Texas Tech: 300 to 1
The Cyclones are currently a 7.5 point favorite over Iona.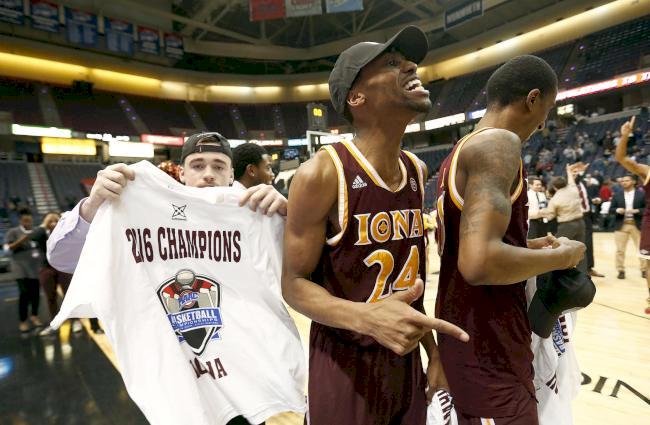 5 – If you're looking for optimism on your Monday morning, here is a stat that CBS gave during last night's selection show (one of the few good things that came out of that debacle) that I found interesting.
The four No. 1 seeds have 23 combined losses – the most ever. Back in 2000, the ones had a combined 20 losses, which was the previous high.
What's this tell us? 
The parity is real. 
And Iowa State went to the Elite Eight (and should have won the who damn thing) in 2000. 
Let's play some ball. 
6 – An actual basketball note for you guys… 
Don't be surprised if you see Steve Prohm change his ways in the NCAA Tournament. My guess is that from now on, he will play Georges Niang with two fouls late in the first half.
As we have seen the last two times out, without a healthy Monte Morris, this team just can't win without ole No. 31 running the show.
7 – Just a heads up that Prohm will join Brent Blum, Jared Stansbury and me tonight at 6 on 1460 KXnO for our annual NCAA Tournament preview show. If you can't listen live, I'll post the podcast later tonight.
8 – A couple of Big 12 teams I feel like got crappy draws: Baylor (a 5-seed) basically has to play a true road game against Yale (12). West Virginia (a 3-seed) has to take on Stephen F. Austin, who is coached by Brad Underwood (a Bob Huggins protégé). Brutal.