The Cyclone Fanatic Mailbag is brought to you by our good friends at Phillips Abbey Carper and Floor in Ankeny.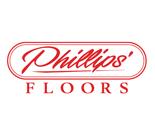 Admittedly, I am a hoops junkie. I always have been. I always will be. But even I have to admit that I am sick of the Capital City League.
My flight leaves at 6 a.m. on Sunday morning for Dallas and the Big 12's football media days.
Congratulations Cyclone Nation. You've endured yet another long, emotional and borderline painful offseason.
Football. Is. Here.
In honor of this breaking news, I see no better way to celebrate than a football-only mailbag here at CycloneFanatic.com. And being that I received multiple questions about upsets this week, that's where we will begin. 
CapnCy writes: Biggest shot at an upset this year? 
CW: Well I have Iowa State winning at West Virginia on the final week of the season but I'm not quite sure if that is exactly what you're looking for. According to Vegas, defeating West Virginia would be an upset. Heck, according to Vegas, any Iowa State win this season that isn't over Northern Iowa, Iowa or probably Kansas would be an upset.
But you're looking for a big time upset right?
It's all about match-ups really and because of that, two games come to mind.
Name the one team that regardless of how highly they've been ranked, Iowa State always plays well and the outcome is never known until the final gun.
Kansas State.
To me, Iowa State is ripe to beat the Wildcats this season for two reasons.
1)   What I just wrote up above and…
2) The Cyclones are due against Mr. Snyder and Co. 
I'm not sure if that kind of "analysis" is what you're looking for but to me, it makes total sense. Iowa State has taken its fair share of bad beats vs. the Wildcats over the years and with Bill Snyder's crew looking to replace the guy who should have won the Heisman Trophy at quarterback (in my humble opinion) along with essentially its entire defense, this could be the year that the Cyclones finally beat its former Big 8 rivals. Over the years, these two teams have both played that Big Ten type style of ball and as a result, fans have been treated to some great games.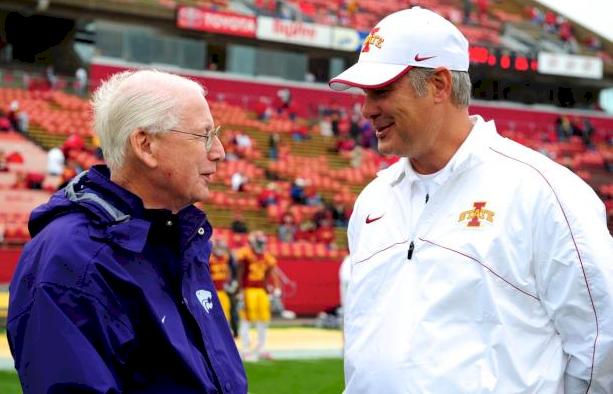 The second potential upset I see might surprise some of you. After all, I've been touting how great TCU is going to be for months now. But again, when you pick an upset, you have to look for the right match-up. I don't see Iowa State beating Texas. I don't see Iowa State beating Oklahoma State. Winning in Norman?  Probably not. That's how I see a road trip to Baylor too. 
I could however see a scenario where Iowa State sticks it to a very talented TCU team on Nov. 9 in Ames. I like TCU a lot and by no means am I saying that I think this will happen, but the thought of the Horned Frogs slipping up in Ames isn't crazy at all. After all, it isn't as if TCU will physically overwhelm the Cyclones like we've seen many powerhouse Texas schools do to Iowa State in the past.
West Virginia is the pick though. You can very lightly write that down in some sort of erasable ink if you please.
CapnCy writes: Scariest non-conf game this year and why?
CW: Uh, Tulsa. Did you not watch the Liberty Bowl?
A guy could make a legitimate case for Iowa too though. After all, Iowa State actually is supposed to win this game this year (which doesn't happen very often). Iowa's offensive line is legit and Iowa State's defensive line has an insane number of questions surrounding it.
I think that I just talked myself out of my own initial thought…
Iowa it is… 
CapnCy writes: Who is the surprise star that at the end of the season we'll wonder how they flew under the radar?
CW: I'll give you two of them…
Jared Brackens and Deon Broomfield.
Brackens because that "light" that Paul Rhoads always talks about has finally come on. He's an incredible athlete and will be used quite often at an overall weak position from the standpoint of depth on this roster. 
And Broomfield just because the way his career has played out reminds me a lot of Durrell Givens, who was the guy you're asking about in this question last season for Iowa State.
Broomfield finally has his big opportunity and I see him taking advantage of it. 
CyTwins writes: Who do you see starting on the D Line for the UNI game?
CW: I think it is safe to call Willie Scott and Brandon Jensen locks.
So basically, the battles are for one spot on the outside and one in the middle.
Full disclosure – while I thought that Collin Bevins had a ton of potential and I was incredibly high on him, I never thought that he would actually start against Northern Iowa on Aug. 31.
I'm not trying to pile on the hype train here but barring some unforeseen surprise, Rodney Coe should be that man. Having written that, I'm now nervous as JuCo prospects are never locks.
As for the second defensive end spot, you pretty much have to go with David Irving (assuming he is healthy) right? I mean, here's a guy who Iowa State didn't redshirt on the defensive line. That is incredibly rare. Now it doesn't mean that he is destined to be a superstar but it does mean that Rhoads and his staff saw a lot of potential out of Irving from the start.
Irving's "light" has yet to turn on but this could be the year. For Iowa State fans, you better hope it is the year. So my projections on July 17, 2013 for Iowa State's starting defensive line in game No. 1 are:
DE: Willie Scott
DT: Rodney Coe
DT: Brandon Jensen
DE: David Irving
As far as starters are concerned, that isn't a bad group. It's what is behind those four that worries me.
UNIGuy4Cy writes: JUCO transfer that has the biggest impact: Wimberly, Coe or Bibbs? All have a real chance to turn heads this season. 
CW: Bibbs was injured for almost the entire spring. I've heard good things about him but haven't seen it with my own eyes so I'm going to eliminate him from the conversation right now based off of that and the fact that he'll be competing for time with a future NFL tight end (in my opinion of course) Ernst Brun. 
We're down to Wimberly and Coe…
Coe is at a position that doesn't have as much depth so that gives him the advantage from that standpoint…
BUT, Wimberly is a running back. It's much easier to make a big "pop" as a newcomer at running back than it is at defensive tackle. Plus, Wimberly has been on campus since spring. He's in phenomenal shape and the staff has had months to game plan different ways to get him involved in the offense.
Wimberly is the answer to your question.
Bigman38 writes: Top 5 seniors with the best chance to play in the NFL?
CW: Who do you think I am? Mel Kiper?
Coming up with five is going to be tough, but here goes nothing.
1 – Ernst Burn, TE – He will play for somebody.
2 – Ethan Tuftee, OL – How many Yancy McKnight trained lineman are in the league now? The trend will continue.
3 – Jacques Washington, S – He's athletic, has size and is smart.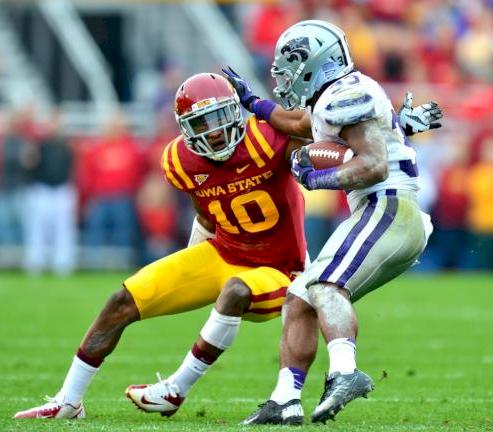 4 – Jeremiah George, LB – Jake Knott told me he thinks George is good enough. That's good enough for me.
5 – Kirby Van Der Kamp, P – Probably the most "sure thing" of an NFL talent on this list but it is sooo hard to land a punting job in the NFL. Iowa State saw this with Mike Brandtner a few years back.
Honorable Mention: Willie Scott, DE
Kyle22kjs writes: Does Luke Knott start this year?
CW: Immediately? No. 
Eventually, maybe?
Does it really matter? Not at all. 
I think that Luke, a former defensive back, will be a nice replacement for Jevohn Miller when Iowa State faces opposing spread offenses in the Big 12. But against teams like Iowa, Tulsa and Kansas State, I fully anticipate Miller to be that guy.
Both should play quite a bit though. 
Isuska writes: Does Alton Meeks redshirt? If not, does he play more than special teams?
CW: I asked Paul Rhoads about Meeks potentially redshirting this spring. Here's what the coach had to say:
"With Alton we are already talking about trying to find a way to maybe to redshirt him this fall."
To provide proper context, Rhoads and I were having a conversation about the fact that neither Jeremiah George or Jared Brackens had a redshirt year. That's when I fired the question about Meeks.
The staff clearly wants him to take a year to grow but that isn't always possible. Stay tuned.
Daserrop writes: Do you know which Cyclones are heading to the Big 12 media days with Coach Rhoads?
CW: Jeremiah George, Jacques Washington and Jeff Woody.
Media days begin on Monday. Iowa State will take the stage on Tuesday morning.
Djcubby writes: Who is going to be our leading WR this year?
CW: I'd say either Ernst Brun or Quenton Bundrage. The smart money is on Bundrage.
Karsten21 writes: With the new offensive line coach and a new sense of urgency/depth and talent on board, wouldn't you think that the Cyclones are going to move the ball better and more consistently down the field? I think that the offensive line play was way to spotty over the last few year and with if ANY quarterback that has played, could have been better if they had more time in the pocket. It all begins up front!!
CW: That's more of a passionate rant than it is a mailbag question but what-evs. I'll roll with it.
Listen – Iowa State HAS to score more points in 2013 if it wants to go to a bowl game than it has the past four seasons. Period. It HAS to.
I'm a believer that Wally Burnham's defense will be better this season than most are projecting, but you just don't replace Jake Knott, A.J. Klein and Jake McDonough.
Actually, let me backtrack and put it this way. Iowa State was the 38th best scoring defense in America last season. These "new" guys could very well replace the three I mentioned above. Who knows? But in a best-case scenario, can you see Iowa State giving up fewer than 23 points per game next season?
I cannot.
And that's why scoring more points is so critically important for this team in 2013.