September is a very underrated month. In the hierarchy of months, July and December get much more hype than September. July has the 4th, while December has the 25th and 31st.
Yet, despite not having a headlining day, September flat-out produces. The ninth month of the year debuts the college football and NFL seasons. It houses the sometimes-dramatic MLB pennant race and also features the season premieres of TV shows.
Premiere week is pretty much the combination of the NFL Draft and the Daytona 500 in the TV world. We get to see the newcomers, find out if a young show has taken a leap to the next level, discover if a time-tested show has lost its fastball, and try to pick what show will get cancelled before Halloween– the TV equivalent of Romeo Crennel's inevitable firing.
With the Cyclone bye week, we all have a little extra time to invest into what gets the DVR season pass and what gets relegated to obscurity.
The TV premiere season also just happens to perfectly coincide with the opening of Big 12 conference play. We got a soft open last Saturday as TCU held off a feisty Kansas squad 20-6. The big premiere though happens this Saturday when K-State travels to Norman to meet the Sooners and the rest of the action gets going on September 29th.  
With that in mind, here is a look at what the Big 12 power rankings would look like as TV shows.
10. Kansas:Go On – One of the TV networks' theories for success is to take a star from a former highly rated series and give said star another show in hopes that the magic will return. That is the case with Matthew Perry and his new NBC show Go On. A comedy about a sports talk show host who is grieving over his wife's death. Sounds like a real knee slapper. Perry has been riding the coattails of Friends for the eight years since the show ended. New Kansas head coach Charlie Weis has also been living off of previous success for almost a decade. It has been eight years since Weis won a Super Bowl as the Patriots Offensive Coordinator. Much like Perry's stints on the short-lived Studio 60 and Mr. Sunshine went up in flames, so did Weis' stops at Notre Dame, with the Kansas City Chiefs and with the Florida Gators. But dammit he made Tom Brady a Hall-of-Famer!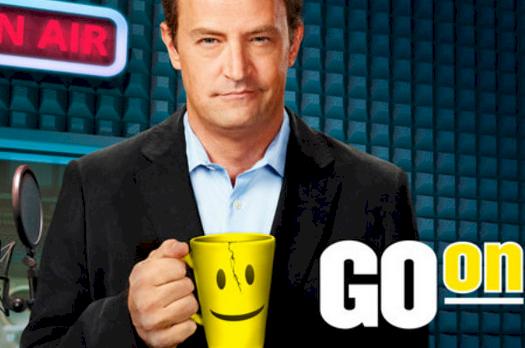 Kansas still has issues on both sides of the ball. Their run defense was dead last in the nation in 2011 allowing 5.8 yards per carry, and although the defense is better, teams are still gashing the J-Hawks at 4.7 yards per run. The offense has been rudimentary at best. Notre Dame transfer Dayne Crist is completing only 50 percent of his passes and has thrown four picks and two touchdowns. It's unfair to expect Weis to make KU relevant in three weeks, but the Jayhawks appear to be a long way from respectability.  
9. Texas Tech:Grey's Anatomy – Do you ever flip through the channel listings and discover a show and say out loud, "They are still making that show?" That is my thoughts on Grey's. I figured they would have killed everyone off by now; they've had one character dragged to death by a bus, a mass shooting in the hospital and last season apparently ended with a plane crash. The show is running out of gimmicks.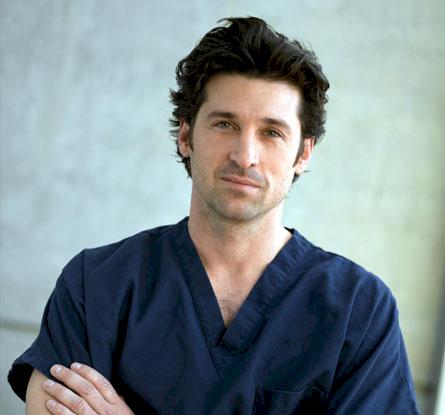 Like Grey's Anatomy, Texas Tech peaked in 2008 and has been fading since. Last year they lost their last five games to miss out on a bowl for the first time in 11 years. Their defense a year ago was disastrous; the Raiders allowed 270 yards per game rushing in Big 12 play. They hired a new defensive coordinator and the results have been much better in 2012. Opponents are getting a meager 2.4 yards per run and Tech has held opponents to an average under 200 total yards. Quarterback Seth Doege has been terrific, throwing for 290 yards per game at a 75 percent clip with 12 TD's and one interception. But the Raiders haven't been tested by any semblance of competition. Will they have a resurgence or is the Raider good fortune locked away in an electrical closet? Time will tell.
8. Baylor:The Office – It is nearly impossible to replace a person the entire show revolves around. Steve Carrel made The Office a monster. When he left last season, the show tried to pick up the pieces and rally behind the fledging Pam and Jim story-line and the addition of the admirable skills of James Spader, but it clearly wasn't the same. It was no shock that NBC announced this will be the final season.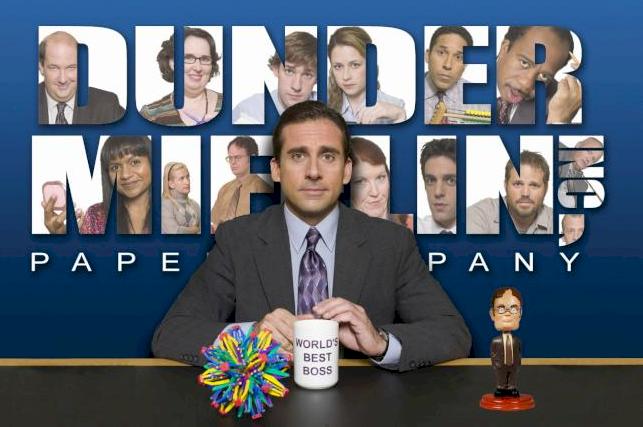 Baylor faces the same question mark. Robert Griffin III was a walking legend in green and gold. He was so unbelievably good, nobody noticed that the defense was woeful last year;  the Bears gave up 515 yards per game in conference play, worse than Kansas and Tech. New Baylor quarterback Nick Florence is solid, but he is no Steve Carell. The Bears defense has to be better, because they won't be able to out-score everyone this year. The defense allowed 507 yards in the opener against SMU and gave up 420 yards against FCS Sam Houston State on Saturday. That's not going to cut it.
7. Iowa State:Castle – There are always a handful of TV series that sneak up on you. Castle fits into this category. It debuted in 2009 on ABC as an emergency replacement after another show got cancelled mid-season. It has since been gaining critical acclaim and attracting more and more viewers each season. The show doesn't have the history and flash of other crime dramas like CSI or Criminal Minds, but it delivers solid performances week in and week out. Sounds similar to Iowa State and Paul Rhoads.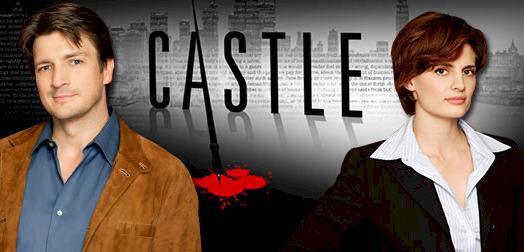 The wins are building and the people are following. The Cyclones are 3-0 for the second year in a row and averaging over 55,000 fans through two home games. That attendance number is fifth in the conference and 32nd nationally; numbers that were unfathomable just a few years ago.
The defense is carrying the load on the field for the Cyclones. They are allowing a mere four yards per play; which is the 13th best in the nation. The turnover bug continues to be a problem for the offense. Iowa State and UCLA are the only two schools with eight or more turnovers that remain undefeated. Keep playing with fire and your foot gets shot…or something like that.
6. TCU:Gossip Girl – There is always a show or two that gets a lot of play nationally that you have never actually watched. Here's what I know about Gossip Girl: it stars the girl (Blake Lively) who just married Van Wilder and seems to be a hit with the female crowd. Every time Gossip Girl is on, Facebook and Twitter ignite with, "ZOMG can you like believe he just like did that to her, #YOLO," or something to that effect.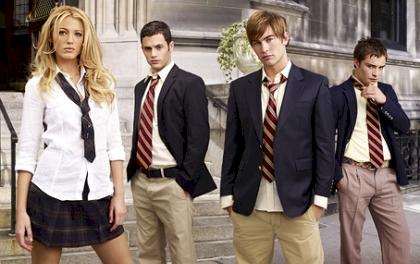 TCU also gets plenty of publicity despite being ambiguous. They come from the Mountain West, which is essentially college football's version of the CW network. Do we really know much about the Frogs? They have the nation's longest active winning streak at 10, Quarterback Casey Pachall leads the nation in passing efficiency and their defense has yet to allow a touchdown this season, but their two wins came against Grambling State and Kansas. The Horned Frogs are very young (which makes them horned tadpoles, I believe.) They have played 15 true freshmen this year, tied for most in the nation. In fact, they have played more true freshmen than they have seniors. You're not in Kansas anymore, TCU. The rest of the Big 12 is an angry, mean place.
5. K-State:Mad Men –Mad Men is a 1960's era drama on AMC that brings us back to America's golden age. A time where men wore suits to every occasion, drank whiskey on the job, treated women unequally and smoked in airplanes. OK, so maybe it wasn't exactly a golden age. The show does a tremendous job of highlighting the idea that despite the difference in eras, successes and failures are largely the same as today. The show feasts on the simplicity of emotions and entertains without special effects.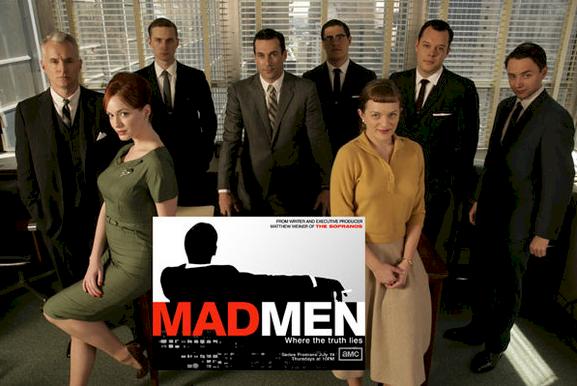 K-State also plays a football style best suited for a different era; no special effects, but extraordinarily effective. The Wildcats don't lose games, they force you to beat them. They have just three turnovers and five penalties in three games. And they will destroy you in special teams. They are first in the nation in punt return yardage, seventh in the nation in kick return yardage and have yet to allow a punt return yard. But simpler isn't always better; if they get behind, K-State still doesn't have a modern attack to come-back. The Cats have only passed for a shade over 200 yards per game. Can QB Collin Klein win a game with his arm if he needs to? We may find out this week in Norman.
4. Oklahoma State:Sons of Anarchy –Sons of Anarchy is a crazy, intense show centered around an outlaw motorcycle gang. The action in the show is unbelievable and elicits many, "Holy ****" moments. The problem with SOA is the show can be a little too far-fetched and out of control. It is the anti Mad-Men; fast-paced, unfocused and flat out strange at times.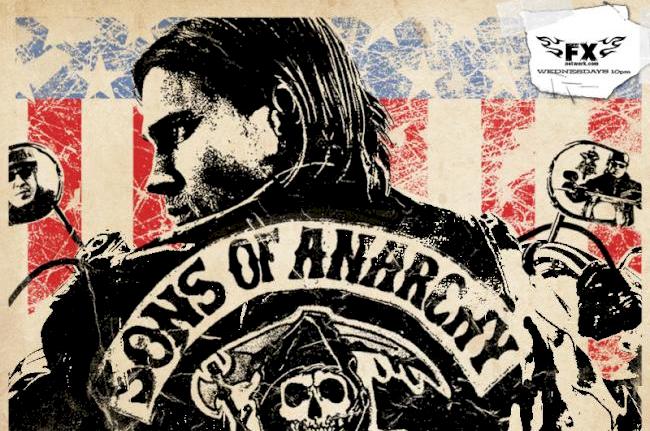 Oklahoma State has patented the hectic tempo in college football. Once again, the Cowboys top the nation in scoring at 62 points per game through three games. In last week's game against Louisiana-Lafayette true freshman QB Wes Lunt injured his knee during the first series. They inserted backup freshman JW Walsh and all he did was account for 450 yards and lead the Cowboys to the most yardage (742) in school history. JW Walsh sounds like someone who should have a leading role in Sons of Anarchy.
But when the Cowboys get out of control, they can fly off the rails in a hurry. Against Arizona, they gave up 59 points, had 15 penalties (!) and four turnovers. You never know what's coming with Gundy and company, but it is guaranteed to be full of anarchy.     
3.Texas:How I Met Your Mother – There is always a show that hangs around for a little too long. HIMYM has been a huge success, winning six Emmy's since it debuted in 2005. The talent of the characters is consistently among the best on Network TV. But lately, something seems amiss. The story-line seems very played out and the show just goes through the motions. There isn't the same spark as there used to be; honestly, can Ted just meet the mother already and get it over with.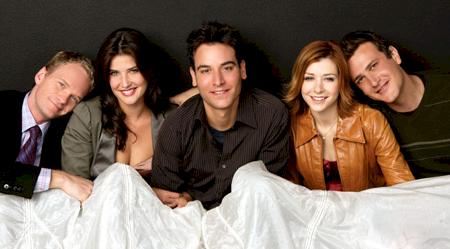 Texas has suffered from a lack of spark in recent memory. The talent has never been a question mark, but those five-star horses sometimes take it easy on the backstretch. Mack Brown injected some life into the program by hiring two new coordinators at the start of last season and it appears to have rejuvenated the Horns. Texas is putting up 50 points per game and has forced seven turnovers on defense early this season. Sophomore QB David Ash has been superb, completing 76 percent of his passes, without throwing a pick. But has he turned the corner or is he feasting on weak competition? Ash was miserable in conference play last year, throwing eight interceptions in just seven games. The Horns look better, but it's too early to tell if they are back to their title-contender ways.
2. West Virginia:Breaking Bad – If you haven't seen Breaking Bad; give it a watch. Breaking Bad has the intensity of Sons of Anarchy, but adds a level of discipline and smarts. It is able to mix riveting action with thought-provoking drama. The critical reception is great, but it's often lost in obscurity on AMC. Not enough people know about the show, and unfortunately the show is ending after this season before the general public bandwagon can get hitched.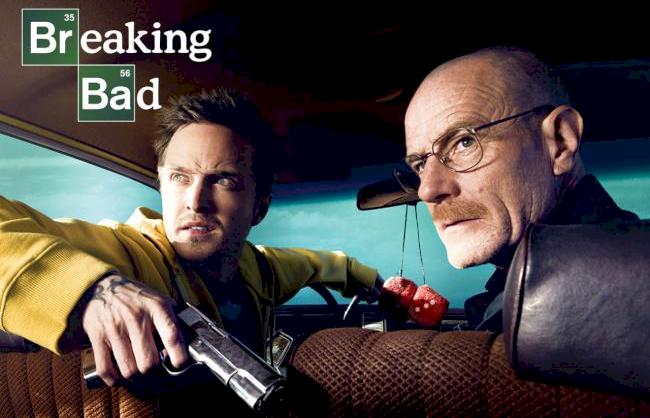 West Virginia head coach Dana Holgorsen is a crazy genius and the Mountaineers have the conference's best player in Geno Smith. Smith is playing on another level: through two games he has thrown for 744 yards, nine touchdowns and zero interceptions. By the way, he is completing an obscene 88 percent of his passes. He has added smarts and discipline to an already frightening repertoire. Smith has not generated Matt Barkley and Landry Jones hype yet, but that is going to change very soon. The WVU defense has been average at best, but they are aggressive. Their 9.5 tackles for loss is best in the Big 12. If Geno continues to play at a high level, this is a scary and fun team to watch. But can they perform on the biggest stage? And Dana Holgorsen is a wild card. There is still some unbalance with Holgorsen that may break bad at the wrong time.
1.Oklahoma:NCIS – Take a look at the Nielsen TV ratings and two shows consistently find themselves near the top: NCIS and NCIS: Los Angeles. Over the past several years, the original NCIS is the most watched television program not named American Idol. I have no idea how they do it. NCIS is a solid, not spectacular crime drama that appeals to old people. It is the blue-blood of TV shows, but can be exceedingly underwhelming and lifeless.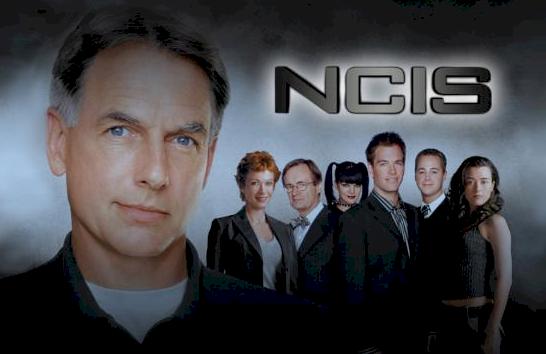 Oklahoma finds itself as the conference favorite once again. The Sooners are solid, not spectacular. They are strong in every area and can outmuscle teams with depth and talent. In the last 12 years under Bob Stoops, the Sooners have never lost two straight Big 12 games; their overall consistency is remarkable. Once again they are putting up gaudy numbers: 11th in the nation in total offense and 10th in the nation in total defense. Texas Tech is the only other school in the top 11 in both categories. Yet, you watch Oklahoma and they leave you wanting more. Landry Jones can sleep-walk through quarters and the defense fails to show up (see last year's games against Tech and Baylor.) But it is a guarantee that the Sooners will be in the conversation for the conference champion come December; they always are.
It is going to be a wild conference season. Over half of the teams in the Big 12 could make a legitimate case as the best team. Because of that, don't be surprised if the Big 12 champion has two losses. Sit back and watch the drama unfold.