By Chris Williams, CycloneFanatic.com PublisherFollow Chris on Twitter @ChrisMWilliams
Monday musings are a day late this week.
My bad.
I promise that I have a good excuse though. CycloneFanatic.com has a lot going on behind the scenes right now. This tends to happen every July as we prepare for the upcoming Iowa State football season. I can share some of that stuff with you. Others, not quite yet.
I'll begin this column with a few of those site-related announcements, or some housekeeping if you will. I've got some thoughts on Cyclone athletics too so enjoy.
Site update
— We made a big announcement last week when Austen Arnaud officially joined the CF staff as a full-time employee. In the coming months, Austen will full take control of all advertising aspects of our website. This will in turn free me up to produce more content than ever here at CycloneFanatic.com. Austen of course will be giving his input about Iowa State football year round, so look forward to that as well.
— We made a few back end changes to the website last Friday afternoon. You should notice that our forums are now loading faster than ever. We plan on making more changes in the near future so the site should keep getting snappier.
— Stay tuned for more announcements over the next couple of weeks. All of them are positive and they will enhance our coverage of Iowa State athletics to a new level this season. It's time to get excited!
Tune into KXNO on Thursday…
— As many of you know, the Cyclone Gridiron Club will host its annual golf outing at the Talons of Tuscany golf course in Ankeny on Thursday. If you can't make this big event, tune into 1460 KXNO or www.kxno.com from 6-7 as Arnaud and I will be broadcasting live as part of the Miller & Brinson Show. While I haven't booked any guests yet, I'm fairly certain that Paul Rhoads and other members of the Iowa State football coaching staff will be on with us.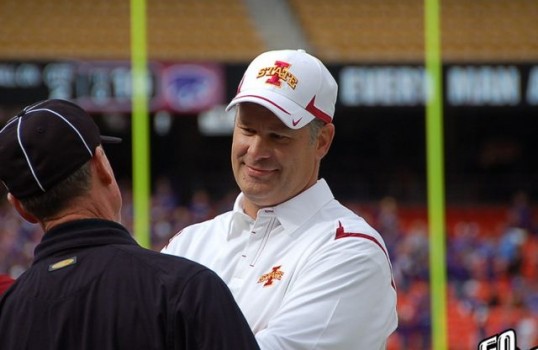 Basketball Recruiting nuggets
— Just a few basketball recruiting items that I've picked up through numerous conversations over the last couple of days.
— Matt Thomas, a 2013 shooting guard out of Onalaska, Wis. is only starting to blow up folks. Marquette and Boston College offered him over the weekend. I'm hearing that Notre Dame and Wisconsin are knocking on the door. Thomas might be the best pure shooter that Iowa State has recruited since I began covering the program in 2004. On Sunday, Thomas told me that as of now, Iowa State is recruiting him harder than any other school in the country. It doesn't surprise me that Fred Hoiberg is in love with this kid. They are a lot alike.
— Everybody and their dog is now interested in 2012 Iowa State commitment Georges Niang. Niang told me on Sunday night that he is "100 percent" going to be a Cyclone. I believe him too. The kid appears to be crazy-passionate about Iowa State. If you follow him on Twitter, you've seen that Niang is constantly spitting love to the Cyclone Nation. I fully anticipate that he'll sign with Fred Hoiberg's program in November.
Capital City League recap
— Scott Christopherson was named the Des Moines YMCA Capital City League MVP on Sunday evening. Royce White, who was the first player in league history to average a triple-double, finished second in the voting.
Christopherson is the perfect guy to lead your team in that league. He's unselfish. He's a heck of a shooter. Scott can put the ball on the floor and get to the rim as well as anybody in the league. While the highlight videos that I post on CF might feature the slams and jams from guys other than Scott, don't forget about Christohperson as you get pumped up for the 2011-12 Iowa State men's basketball season. He'll be a vital part of that team's success.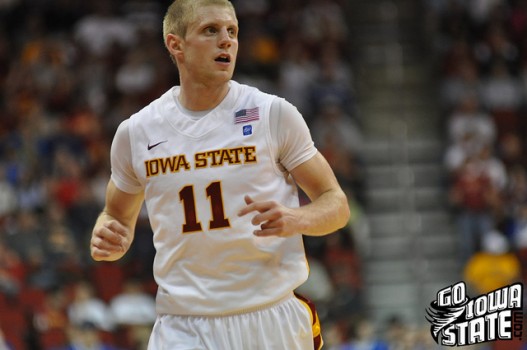 — I knew that the one-on-one interview I posted with Royce Whitea few weeks ago would make for some interesting reading among Cyclone fans. I figured that some of White's comments would create a bit of a buzz locally. I had no idea that it would get picked up by ESPN.com.
White told me that he dreams of bringing a national championship to Ames. That leads me to the question of the day. Do you like that sort of talk or as a fan, would you rather these guys pipe down just a little bit?
Coming from White, I like it. Royce is wired a little bit differently than some guys we've seen in the past. Weren't we all taught as kids to "dream big" and "set our goals high?"
So why rip on a guy for wanting to achieve only the best?
White wasn't careless with his comments. Those were very well thought out answers.
Prediction: When it is all said and done, Royce White will go down as one of the greatest interviews in Iowa State athletics history. He's intelligent. He thinks before he talks and White always has interesting things to say.
RANDOMS…
— Are you an animal lover? If so, I encourage you to follow my wife, Dr. Ashley Williams (she's a veterinarian) on Twitter @DrAshWilliams . We're just getting things set up right now so don't expect any tweets until probably next week. I'm helping her put together a marketing game plan to help enhance her career. She'll tweet a lot about pet care and that type of stuff. Ashley, an Iowa State grad, is currently working at the Family Pet Veterinary Center in West Des Moines. If you'd like to support a working Cyclone and you need a great vet, call and ask for an appointment with Dr. Ashley. That would be really awesome! She'll treat your pet like she does our little girl Paisley (see below). Thanks in advance fanatics.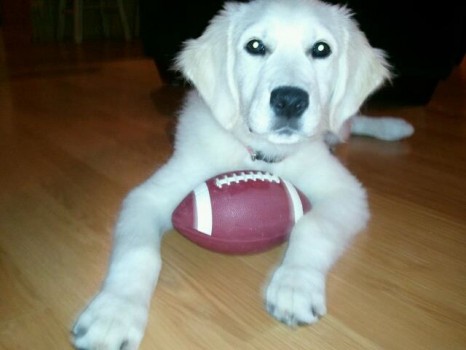 — Being married to a vet isn't always a good thing. For instance, on Sunday, we were playing with Paisley and Ashley all of the sudden said to the dog, "Look at those pretty incisors you're getting."
I followed up with one of those deer in the headlight looks. My wife makes me feel stupid all of the time without even knowing it. I guess that is somewhat normal no? I later figured out that an incisor is a tooth.
— The most predictable ending to an episode of a reality show might have gone down last night on the Bachelorette. Ames got the boot and to this day, I'm trying to figure out how that guy made it as far as he did. How would you like to wake up one morning and be that guy?
And don't judge me fanatics. More of you watch the Bachelorette out there than choose to admit it. Am I wrong?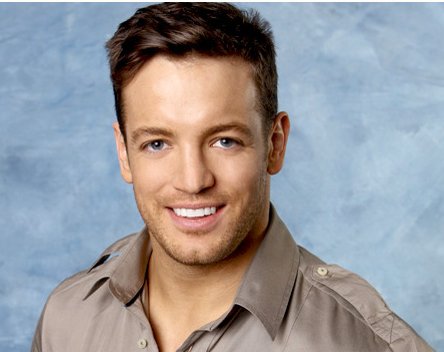 — I accomplished a first on Sunday. I bought ice cream from an ice cream truck. About twice a week, this truck drives around our neighborhood just blaring its circus-like music. It's rather annoying but in the 110-plus heat on Sunday afternoon, I threw the truck driver a bone. I went with the Air Head flavored pop. It wasn't bad, but it also wasn't worth the money. The biggest disappointment was that the driver wasn't even nice. Aren't all ice cream guys required to be nice?
— CD Review: Chris Young's "Neon" is top-notch.
That's it that's all. I probably won't muse at all next week as I'll be down in Dallas for the Big 12 football media days. Hopefully I'll see some of you on Thursday!