A quick rundown of where former Cyclones are at in NFL camps that are already underway. 
Hakeem Butler
Team: Arizona Cardinals
Position: WR
Role: Butler is currently sitting behind former Texas A&M stud Christian Kirk. Butler has shined in practices so far. Recently, this is what Darren Urban from the Arizona Cardinals website staff had to say about Butler: "Rookie wide receiver Hakeem Butler has things he has to work on. He's not a natural route runner, and as a bigger guy, he has to work hard to get out of his breaks. But he looks like he is improving overall in practice, and during one-on-one red-zone work, he made three straight fantastic contested touchdown receptions."
Jake Campos
Team: Dallas Cowboys
Position: OL
Role: Borderline roster player. He has been picked to be one of the last guys to make the roster.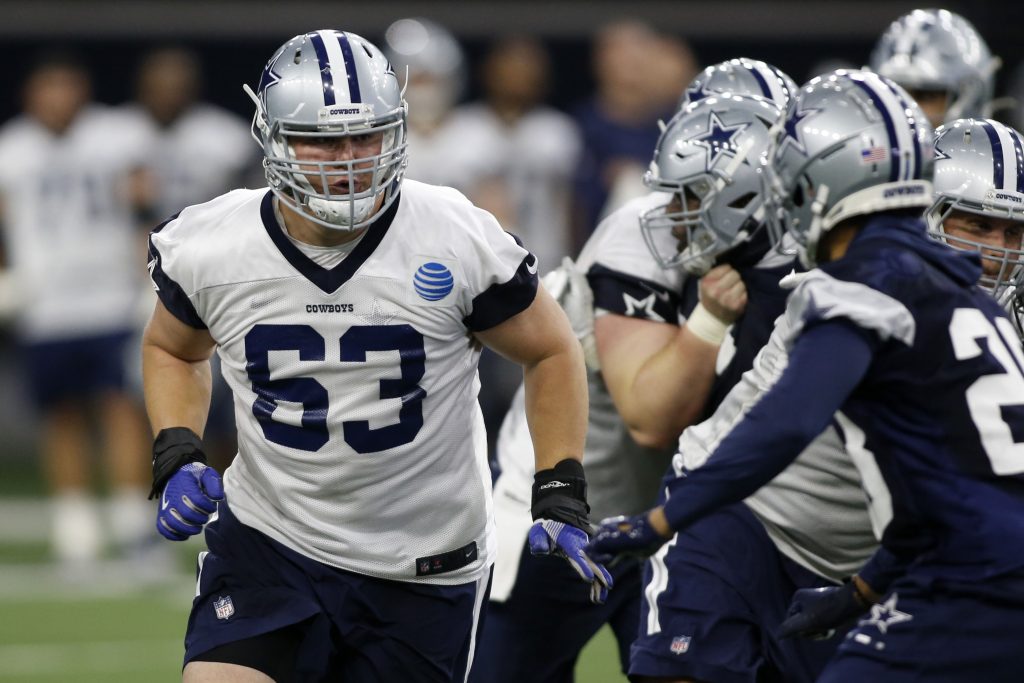 Willie Harvey
Team: Cleveland Browns
Position: LB
Role: Borderline roster player.
A.J. Klein
Team: New Orleans Saints
Position: LB
Role: Klein started his career on the Carolina Panthers and was mainly as a role player during his time there. Last year, he played in a more consistent role for the New Orleans Saints and recorded a career-high in solo tackles at 72. He will no doubt be on the Saints roster once again when week 1 rolls around.
Career Stats:
Tackles: 172
Ast: 89
TFL: 29
Sacks: 8.0
Int: 2
Allen Lazard
Team: Green Bay Packers
Position: WR
Draft: Undrafted
Role: Currently in a battle to make the Packers roster as they are loaded at the WR position. Also spent time last year on the Jacksonville Jaguars practice squad.
Career stats:
Rec: 1
Yards: 7
TD: 0
David Montgomery
Team: Chicago Bears
Position: RB
Role: Will more than likely will be the starter for the Bears this season. He has been tabbed as a three-down workhorse for the Bears offense along with some experts calling him a candidate for rookie of the year!
Career Stats: N/A
Kelechi Osemele
Team: New York Jets
Position: OL
Role: Osemele will start on the Jets offensive line this season and will be tasked with the job of opening holes for Le'Veon Bell. Osemele was an All-Pro in 2016 and has been a consistent player in the NFL. He also has a Super Bowl ring.
Career Stats:
Games:93
Games Started: 93
D'Andre Payne
Team: Tennessee Titans
Position: DB
Role: Borderline roster spot. Payne has reportedly impressed early on in the Titans camp by making plays here and there, so it will be interesting to see how this plays out.
Career Stats: N/A
Jomal Wiltz
Team: Miami Dolphins
Position: DB
Role: Wiltz is currently battling it out to make the roster for the Miami Dolphins. He has legit speed and could find a spot on special teams as well. He also has a been a practice squad member for the Eagles and Patriots. He has a Super Bowl ring from his time with the Pats.
Career Stats:
N/A