Dec 22, 2016; Atlanta, GA, USA; Wofford Terriers guard Fletcher Magee (3) attempts a three-point basket against Georgia Tech Yellow Jackets guard Corey Heyward (30) and forward Quinton Stephens (12) in the second half of their game at McCamish Pavilion. Georgia Tech won 76-72. Mandatory Credit: Jason Getz-USA TODAY Sports

The best week of the year has arrived.
Folks far and wide are filling out brackets and preparing for the most hoops-heavy weekend of the calendar. The NCAA Tournament gives us all a chance to get our first looks at players we may have only ever heard about or, in some cases, had no idea existed.
I set about to compile a list of the players you needed to know in the Midwest Region while excluding Iowa State (because, duh) and Ohio State (because Brent Blum already gave you the guys to know on Sunday). Some of the names will sound familiar as they've already shined bright on college basketball's biggest stages while others will be brand new.
Here are 14 players to know in the 2019 Midwest Region.
North Carolina – Coby White
Few people expected Coby White, a former five-star recruit, to become the most touted freshman on North Carolina's roster in 2018-19 when you consider the Tar Heels also signed Nassir Little, who was a consensus top-five recruit in the 2018 class. Regardless, it is White who has emerged as one of the best rookies in college basketball and will more than likely be a top-five pick in April's NBA Draft.
White is the driving force behind the Tar Heels' offense while averaging 16.3 points and 4.2 assists per game. The 6-foot-5 guard scored more than 30 points in three games this season and has the potential to go for 20-plus every night.
Duke's freshmen trio will garner most of the national headlines during the Big Dance, but White certainly deserves some of that attention as well.
Iona – Rickey McGill
Only eight players in college basketball were on the floor for a higher percentage of their team's minutes this season than McGill was for the Gaels. The 6-foot-2 senior was on the floor for 93 percent of Iona's 17-15 roster that won the MAAC regular season and tournament title's behind a 10-game winning streak entering the NCAA Tournament.
McGill has improved steadily throughout his career to where he averaged 15.5 points, 5.0 assists and 4.6 rebounds per game this season. He was a spot player for Tim Cluess' team when they lost to Iowa State in the first round of the 2016 NCAA Tournament.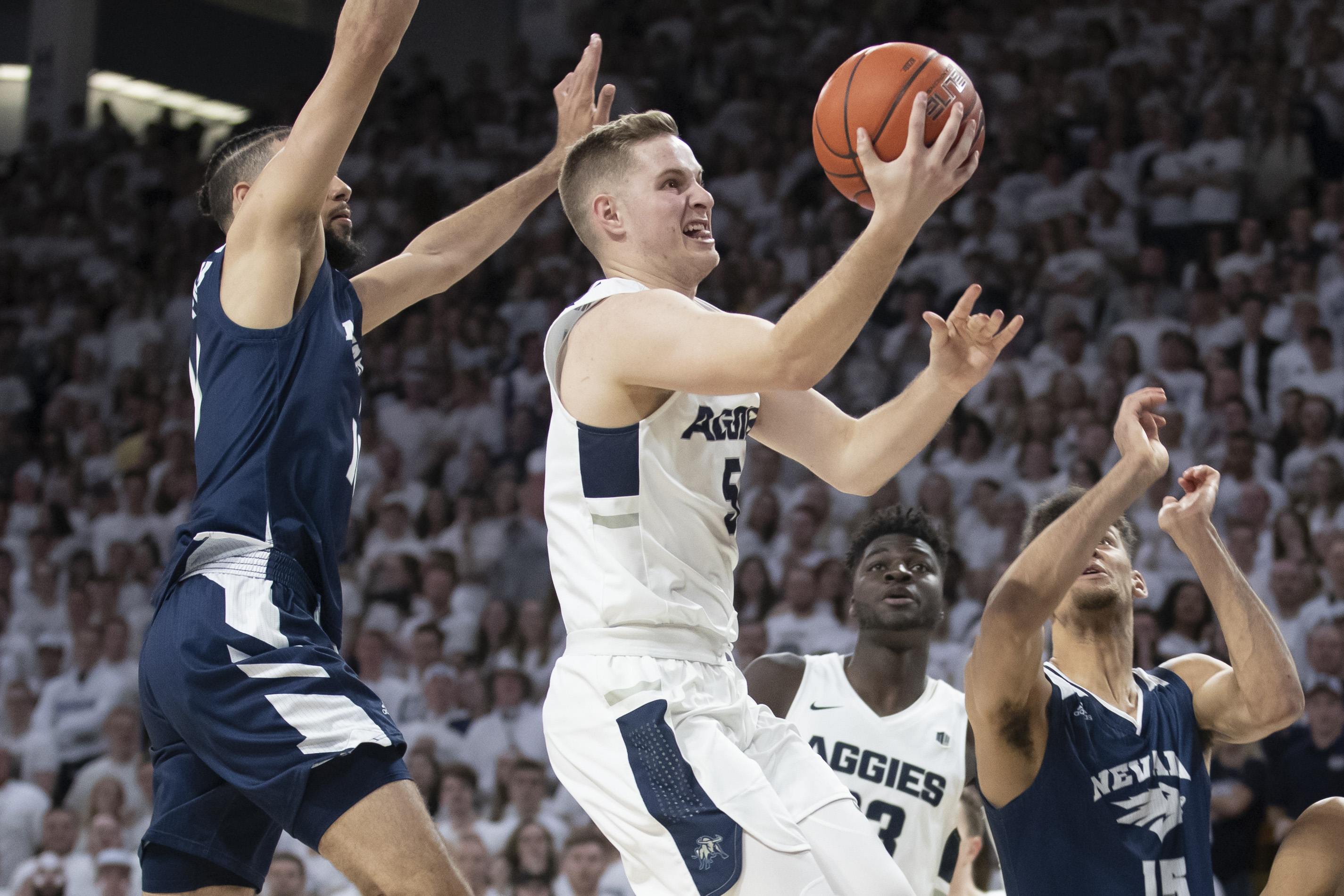 Utah State – Sam Merrill
No player in the history of the Mountain West Conference has a higher career offensive rating than Merrill's 125.5. The 6-foot-5 senior from Bountiful, Utah averaged 21.2 points per game while shooting 47.6 percent from the field, 37.8 percent from three and 90.7 percent from the free throw line as a junior.
His 7.5 win shares were tied with South Dakota State's Mike Daum, Campbell's Chris Clemons and Tennessee's Grant Williams for the fourth most nationally. The first two guys listed there will finish their college basketball careers as top-10 all-time scorers while Williams will likely be a two-time All-American.
Simply, Merrill can fill it up and will be a huge part of why Craig Smith's team will be a tough out for anyone they face.
Washington – Matisse Thybulle
Thybulle is not the Huskies' leading scorer, but he is the Pac-12's all-time leader in steals. The 6-foot-5 senior had the nation's highest steal percentage 6.6 percent this season on his way to leading the country with 3.4 swipes per game.
He also adds 2.2 blocks per game while thriving in the zone system Mike Hopkins brought to Seattle after years spent as an assistant coach under Jim Boeheim at Syracuse.
Auburn – Bryce Brown
The Tigers attempted the fourth-most 3-pointers in college basketball this season and Brown is a huge reason why. Brown, a 6-foot-3 senior, knocked down 122 shots from behind the arc this season at a 40.4 percent clip on his way to putting up 15.8 points per game for Bruce Pearl's team.
Making a deep run in March often requires experienced guards who are capable of carrying their teams at times. Few players in college basketball are more prepared for that than Brown.
New Mexico State – A.J. Harris
Few teams in college basketball have been more consistent this season than the New Mexico State Aggies, best exemplified by the fact they have not lost since Jan. 3. On a team with four players averaging nine or more points per game, Harris has been the engine's driving force while averaging 9.7 points and a team-high 3.4 assists per game.
The transfer from Ohio State is a huge reason why the Aggies average 78.1 points per game and will be a trendy Cinderella pick. If Chris Jans' team can get past Auburn, they will more than likely square off with a Kansas squad they pushed to the brink in the Sprint Center back in December before ultimately falling 63-60.
Kansas – Dedric Lawson
Who else could possibly be the pick from the Jayhawks?
Lawson more than delivered in his first season in Lawrence on his way to earning third-team All-American honors by the United States Basketball Writers Association. The 6-foot-9 junior is a walking double-double that averaged 19.1 points and 10.3 rebounds per game.
The Jayhawks certainly struggled (by their standards) in 2018-19, but not much of the blame can be passed on the Big 12 Newcomer of the Year.
Northeastern – Vasa Pusica
I almost felt obligated to include Pusica on this list based on his name alone, but the fact of the matter is the 6-foot-5 Serbian flat-out gets buckets. Pusica, a former transfer from San Diego, averaged 17.8 points per game this season while shooting 49.7 percent from the field, 40.1 percent from 3-point range and 84.3 percent from the free throw line.
Do not be surprised if the Huskies give Kansas a tough first-round battle behind their offense largely built on shooting the three. Only 13 teams in college basketball knock down shots from behind the arc at a higher clip than Northeastern.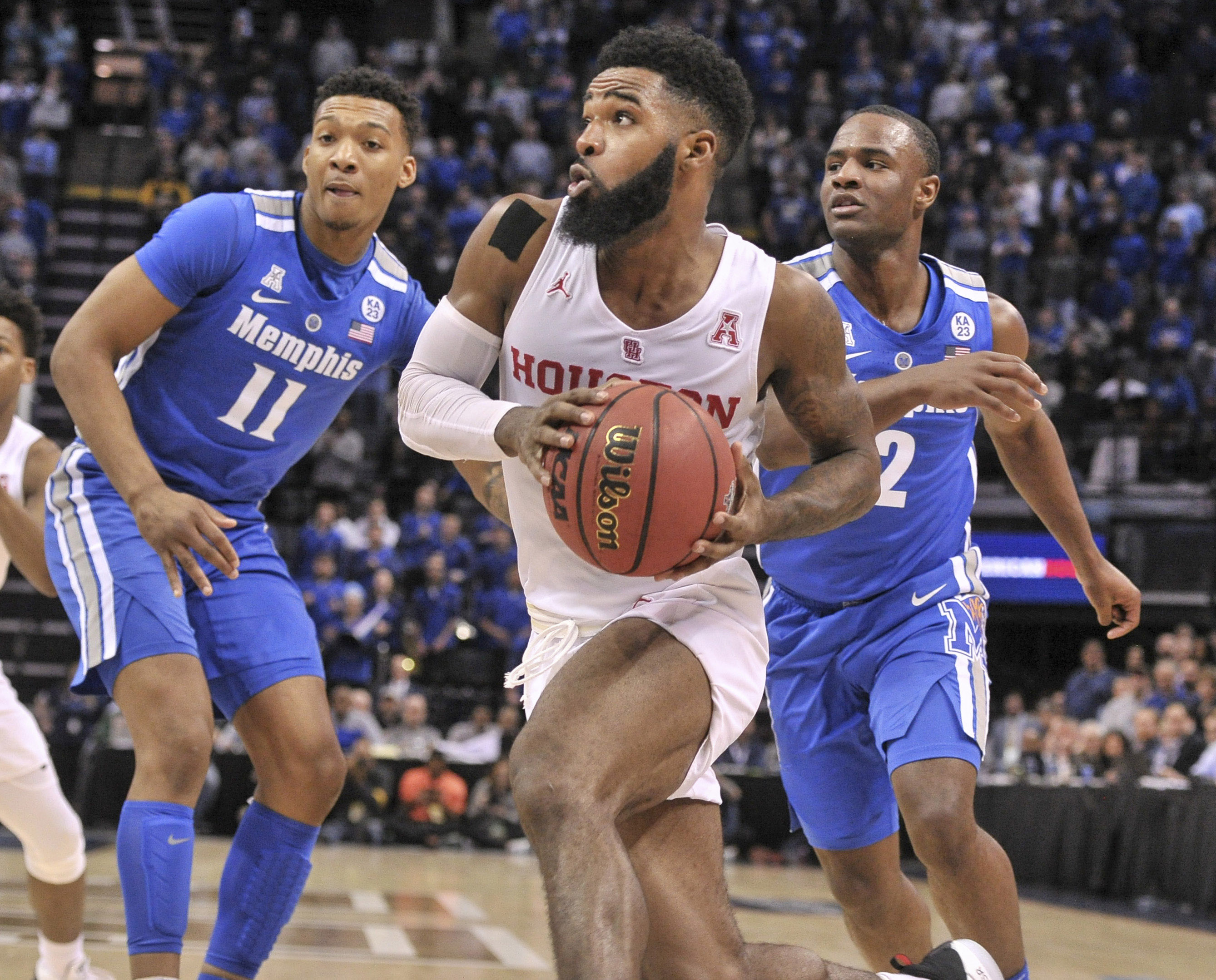 Houston – Corey Davis
On a team with only two players averaging in double-figures, Davis has solidified himself as the go-to guy during Houston's run to a 30-win season. The 6-foot-1 sophomore averages 16.7 points per game while shooting 42.5 percent from the field, 38 percent from three and 86.6 percent from the charity stripe.
Kelvin Sampson's team made its dominant run through the American Athletic Conference largely on the back of its defense, but Davis' success on the offensive end has had a major impact as well.
Georgia State – D'Marcus Simonds
Simonds did not produce at quite the same level in 2018-19 as he did on his way to being named Sun Belt player of the year last year, but he still stuffed the stat sheet at a high rate. The 6-foot-3 junior averaged 18.4 points this season after eclipsing the 20 points per game season as a sophomore.
Anytime you can get Ron Hunter into the NCAA Tournament is a positive and Simonds' ability to put the ball in the basket at a high-clip can be pinpointed as one of the primary reasons for that this season.
Wofford – Fletcher Magee
Few names in college basketball feel more fitting than Wofford's Fletcher Magee (Author's note: I will only be referring to him as Wofford's Fletcher Magee because it feels like the only way to do it and I feel like you probably deserved a warning since I'm going to break AP Style several times in the following sentences.)
Wofford's Fletcher Magee enters the NCAA Tournament second all-time in made 3-pointers at the Division I level with 502 makes from behind the arc. What makes Wofford's Fletcher Magee's 3-point shooting prowess even more impressive is the fact he's done it at a 43.8 percent during his college career.
It is unfortunate the Southern Conference was not able to get two teams into the dance with UNC-Greensboro falling to being the No. 1 seed in the NIT, but at least we still get to see Wofford's Fletcher Magee splash 3-pointers for the Wofford Terriers because that's what Wofford's Fletcher Magee does.
I hate myself for the way I wrote this but it had to be done.
Seton Hall – Myles Powell
One of the more surreal moments of the college basketball season happened over the weekend during Seton Hall's Big East semifinal win over Marquette when a scuffle ended with several players each team being ejected, including Powell. Well, actually, not really including Powell as for some reason he later returned to the game to lead the Pirates to the victory and into the Big East title game, which they ultimately lost to Villanova.
Losing Powell certainly would have been a huge blow to Seton Hall's chances in the game considering the 6-foot-2 junior averages 22.9 points per game. The matchup between Wofford's Fletcher Magee (darn it, I had to do it again) and Powell will be one of the more exciting scorer-on-scorer battles of the first round.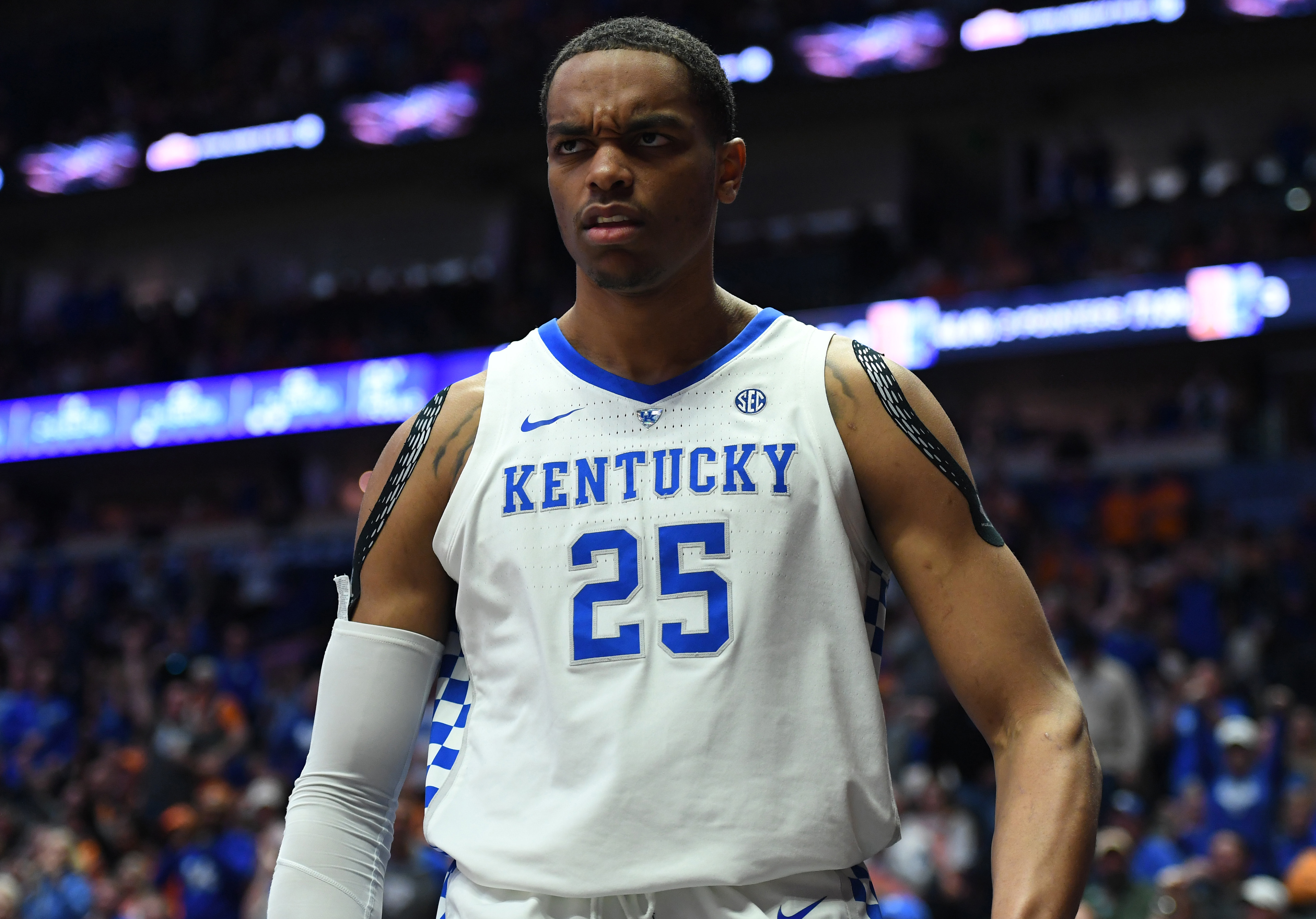 Kentucky – PJ Washington
There were several players I could have chosen to highlight on the Wildcats, but Washington is the one I feel makes the biggest impact on the team's success. The third-team USBWA All-American is averaging 14.8 points and 7.6 rebounds per game this season while shooting at a 52/42/68 clip.
Washington's decision to return for his sophomore immediately elevated Kentucky's season in 2018-19 and they have all the pieces needed to make a deep run over the next several weeks.
Abilene Christian – Jaren Lewis
This season marks the third consecutive year Lewis has averaged more than 13 points per game for the Wildcats. The 6-foot-6 swingman also added 6.2 rebounds and 2.7 assists per game while helping Joe Golding's program reach the NCAA Tournament for the first time since jumping to Division I in 2013-14.
Lewis has been one of the cornerstones of Golding's building of the program at the DI level and it is always cool to see seniors get their first experience with March to end their careers.