Nov 24, 2018; Ames, IA, USA; Iowa State Cyclones linebacker O'Rien Vance (34) celebrates after he sacks the Kansas State Wildcats QB at Jack Trice Stadium. Mandatory Credit: Reese Strickland-USA TODAY Sports

Chris Williams – iowa state 42, drake 7
This will be a respectable game because Matt Campbell will want it that way. Add in the weather and I don't see some crazy score being posted here by the Cyclones.
Jared Stansbury – iowa state 45, drake 10
I can't imagine Matt Campbell will try to run up the score on our brothers to the south. I'm sure the starters will play the first half or so while trying to accrue a few milestones (i.e. David Montgomery over 1,000 yards rushing and Hakeem Butler eclipsing the single-season receiving record) then they'll hand it off to the youngsters.
Brent Blum – iowa state 34, drake 10
The weather conditions and unusual circumstances surrounding this one make it tough to predict. Iowa State will clearly win, but how big is the talent gap? I'm not exactly sure. If Iowa State wanted to find Montgomery and Butler all day it could get out of hand, but doubt that happens. Should see some new faces at the very least.
Rob Gray – iowa state 45, drake 10
I say drag 'em, but that won't happen. Mostly kidding there, anyway. Simply do your best, then stay safe.
Jeff Woody – iowa state 30, drake 13
I'm not even gonna pretend to apply superstition. The starters play one series and the backups (aka Re-Al Mitchell) take a whole bunch of snaps. The score is tighter because of weather and weird situations, but Iowa State just has better athletes everywhere.
Jay Jordan – iowa state 42, drake 21
I am predicting that after a few accomplishments are reached, we will see the second, third, and freshman team play. This will likely lead to a closer game than expected but will be exciting to watch.
Kevin Fitzpatrick – iowa state 40, drake 7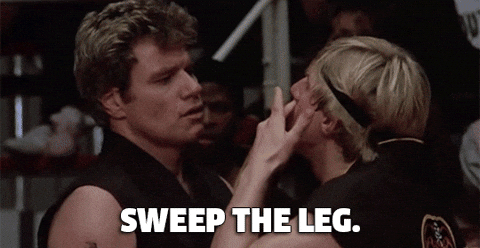 Kirk Haaland – iowa state 41, drake 7
Vengeance must be had for the 1985 Iowa State Cyclones and their fearless leader, Jim Criner. Somehow the Cyclones finished 5-6 that season and even managed a victory on the road over #7 Oklahoma State. Yet, they still lost to Drake. I predict rain, a light crowd, and a Cyclone victory with a lot of playing time for the young fellas.