I'll start with hoops, mainly because I am writing this in the middle of the night, in the air somewhere between Myrtle Beach and Ames.
What a turnaround.
From the most casual fan to the nuttiest Cyclone Fanatic, the display of basketball that we saw a week ago inside of Hilton Coliseum was incredibly disheartening. Steve Prohm's young Cyclones looked unorganized, uninterested and frankly, like they didn't even care for each other all that much in an unexplainable loss to Milwaukee.
Next to my good friend Brent Blum, I was blessed to be given the opportunity to keep John Walters and Eric Heft's seats warm (while they tended to football) and travel to Myrtle Beach with the Cyclones this past week.
A group of individuals that left Ames last Tuesday. A TEAM returned early Monday morning.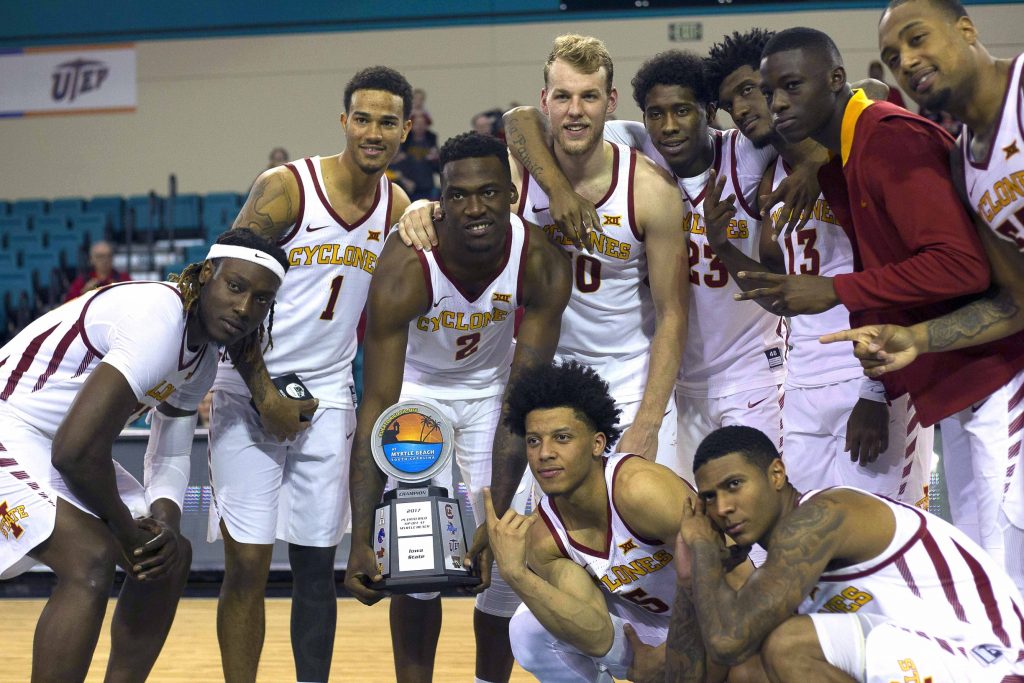 Prohm's message all week long focused around togetherness and defense.
…Togetherness, because these guys still have hardly played with one another. There is still a lot of area for growth here but as I walked down the beach collecting seashells for my daughter on Saturday morning, I saw the Cyclones playing in the ocean like toddlers on a playground. Combine time on the road with the three important wins and it is safe to conclude that this trip was very beneficial as far as team building goes. That is critically important for a program with this many newcomers.
…Defense because unlike Cyclone teams of recent memory, this group as a whole isn't overly skilled. Iowa State's best offense this season will be initiated from what it does on the other end of the floor. The first half of the Boise State game was a perfect example. Iowa State's coaches nailed the scout, the players executed it to perfection and the Cyclones led by 18 at the break.
Know your role
It took a brutal 0-2 start to the season, but this group has bought into Prohm's vision.
The switch flipped for the very talented Nick Weiler-Babb, who realized the type of player player he has to be for this team to be successful. Weiler-Babb, the Puerto Rico Tip-Off MVP, dished out 26 assists in the tournament's three games along with two double-doubles. He played 119 of 120 possible minutes and didn't quit leading/smiling the entire way.
Donovan Jackson, who boldly scored Iowa State's final 13 points to close out Sunday's win over Boise State, now understands that he isn't a point guard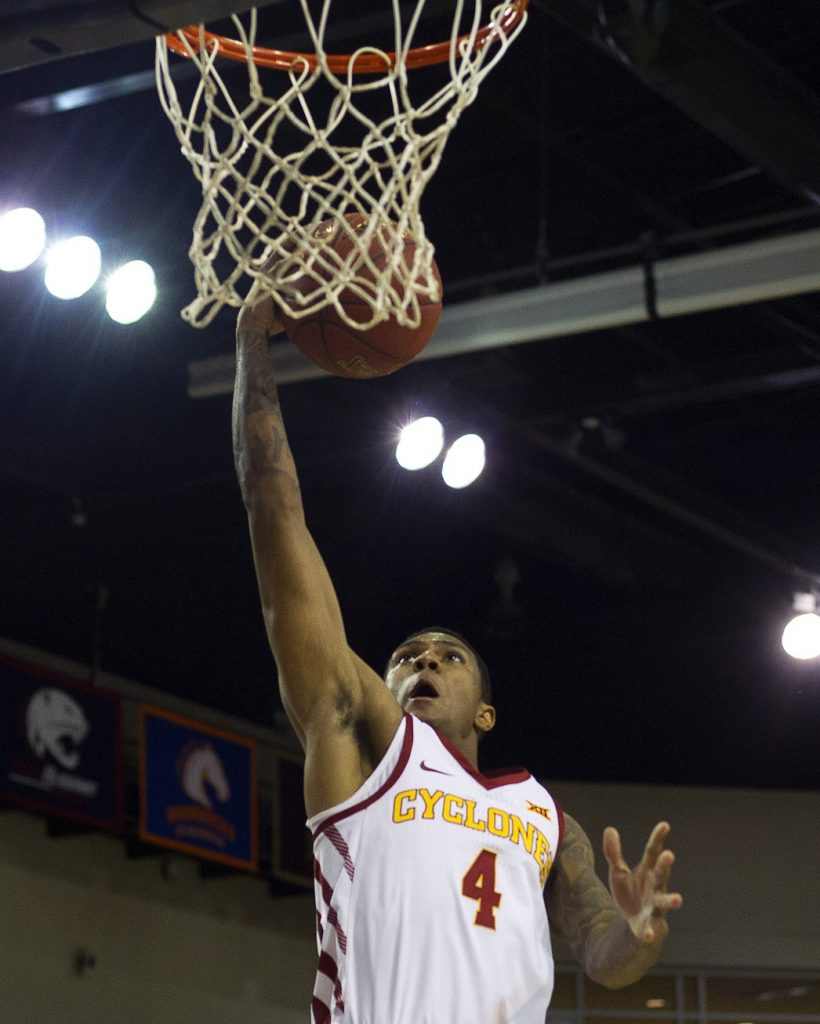 and that the team is better off with him off the ball. His individual game has benefitted greatly by Weiler-Babb running the point. Jackson, who set a Puerto Rico Tip-Off record for points scored in the tournament, is one of the best shooters in the country when he gets open looks. He's an underrated defender as well.
It's hard not to gush about Lindell Wigginton, who recorded his first career double-double on Sunday night. The freshman appears to be the perfect compliment to Weiler-Babb and Jackson, as he can do a little bit of everything. His overall performance in Myrtle Beach showed off much of that five-star talent as well.
The above are Iowa State's top three scoring options, but the success in Myrtle Beach was far greater than a mere three man show.
Cameron Lard impressed with a double-double in his long-awaited Cyclone debut on Thursday. Everything he is doing right now is off of raw talent. It's scary to think how good he can be with some more coaching and a little more maturity.
Hans Brase, the "old man" on the team, serves as a calming influence when on the court. There is a reason why when games get tight and Prohm needs smart basketball to be played in crunch time, Brase is always out there.
With an eight point, seven rebound effort on Sunday, Solomon Young had his best game of the season vs. the Broncos.
And what about Jakolby Long? Iowa State wouldn't have even made the championship game without the sophomore from Oklahoma. For the names that I didn't mention, well, they should be taking notes from Jakolby Long.
"Seize the opportunity," is a big Steve Prohm phrase. Long did this on Friday night and others will have their opportunities to do so as well.
— Other than the obvious (names, faces and talent), here is the biggest difference I see in this group of Cyclones compared to last year's team. On that squad, it was very obvious to everybody who the six to seven best players were. With this group, there is a ton of gray area, which also means that this season will be full of opportunity for different Cyclones on different nights.
An example: After scoring 17 on Friday, Long only played four minutes on Sunday.
A guy like 
Terrence Lewis didn't play in Myrtle Beach but could very well be called upon next Saturday when Western Illinois comes to town.
Jeff Beverly and Zoran Talley are both role guys now but could have big games later on.
Final thoughts on hoops…
…Mainly that this group is still a major work in progress, but everybody who loves Cyclone basketball has to feel a million times better about this season than what was the case a week ago.
The blueprint has been laid out and regardless of final records or anything like that, we should all be able to agree that it's going to be fun to watch this team grow.
An actual culture change
Iowa State's 23-13 win over Baylor in football on Saturday…
…I'm sorry but that is a game that Iowa State just doesn't win in the past. We have all seen that awful movie too many times.
That's why I am just in awe of this team.
Iowa State has won seven games this season (with one to go) and four dudes have played the most important position in all of sports. It's bananas.
I just continue to be so impressed with the leadership at the top (Matt Campbell and his staff) and how the players have completely bought in.
It's inspiring, really.
Cheers to a great weekend and for many more to come.