Nov 27, 2016; Kissimmee, FL, USA; Iowa State guard Monte Morris (11) looks to get past Gonzaga guard Josh Perkins (13) in the first half of the championship game of the 2016 Advocare Invitational at HP Field House. Mandatory Credit: Jonathan Dyer-USA TODAY Sports 
The story heading into the Advocare Invitational was that after finally seeing some real competition, we would know a lot more about this year's Iowa State basketball team than we did prior to Orlando's holiday get together.
Mission accomplished.
Before we get to those specifics though, to me, Steve Prohm's Cyclones confirmed what most of us were already suspecting: The intangibles that this team possesses are off the charts.
Led by seniors Monte Morris, Matt Thomas and Naz Mitrou-Long, this team is absolutely locked in mentally. The group's razor-sharp focus really stood out over Iowa State's four days in Orlando. When it comes to leadership, hustle and chemistry, Iowa State is a top five team in college basketball.
We saw a lot of positives on the court too.
Deonte Burton was the biggest bright spot. The senior forward went into absolute beast mode midway through the second half of Sunday's 73-71 championship loss to Gonzaga. His 29 points (including a 21 point second half) tallied a career high.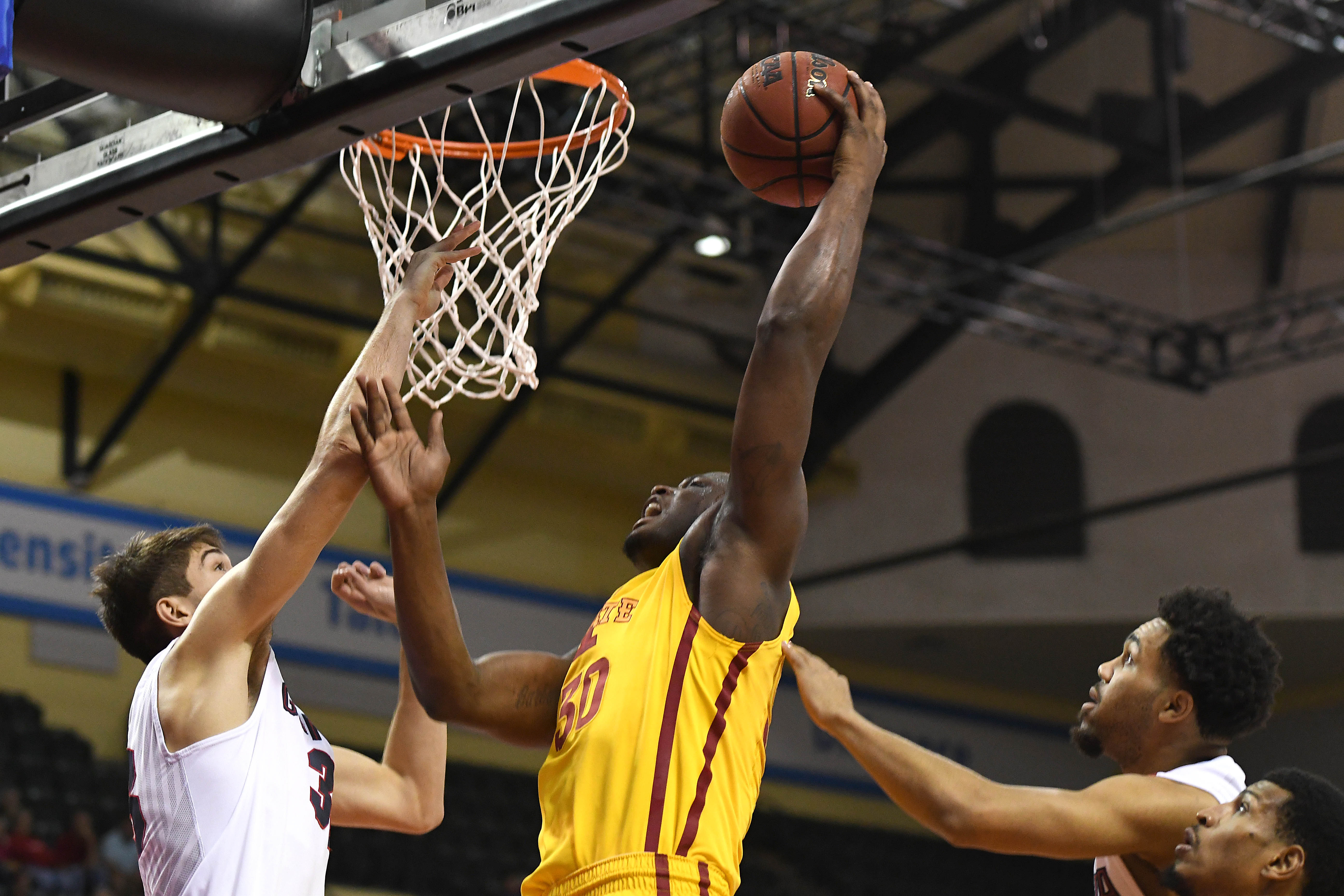 What's best: Burton, who is now averaging 14 points per game, is now nearing a double-double average with 8.5 rebounds per contest.
Burton averaged 20 and 8.7 in Orlando and didn't play well in an opening round win over Indiana State.
The Miami and Gonzaga games were in the mind of his head coach – the best outings of Burton's career.
Burton, who quietly played the best defense of his career last week too, is trending upward. For a team that lacks significant size, that's huge, as Burton is quickly turning into what we all hoped he would be – one of the biggest matchup problems in the Big 12.
I feel like Merrill Holden subtly took some positive strides in Orlando.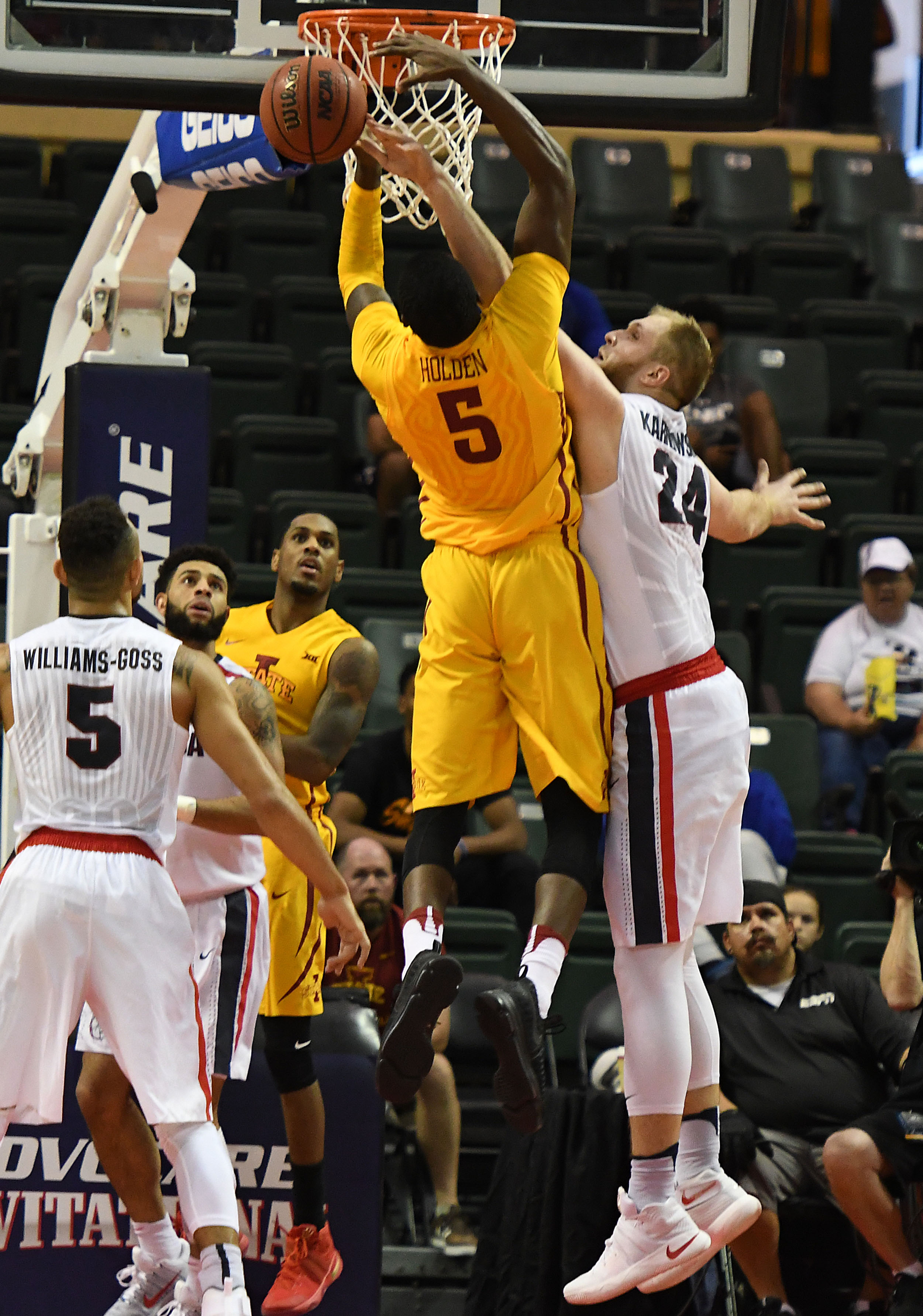 Keep in mind that prior to the tournament (including Thursday's game), the Louisiana Tech transfer had barely played due to constantly being in serious foul trouble. It's hard to find your role in a new system when you are on the bench.
I suspect that Holden's best days are ahead of him.
In Sunday's loss to Gonzaga, Holden wasn't perfect defensively but fiercely competed with 7-footer Przemek Karnowski. Holden played 27 minutes and went 3-for-3 from the field.
I'm taking a cautiously optimistic "wait and see" approach with both Holden and Darrell Bowie, who despite missing a bunch of free throws, was awesome against Indiana State. Each of them did things in Orlando that showed how they can help this team win going forward. Now, the key is to continue to build on that and be more consistent.
Speaking of role development, Donovan Jackson and Nick Weiler-Babb each accomplished that as well. Both men were clutch in Iowa State's semi-final victory over Miami when Monte Morris saw on the bench half of the game in foul trouble.
Jackson's confidence really need a boost, so that was big.
Weiler-Babb hasn't put up any gaudy statistics this year (and he probably won't) but he is proving to be a versatile glue guy who can be used as a defensive stopper (example being his assignment to an on fire Nigel Williams-Goss in the second half against Gonzaga).
What to work on
Sharing the basketball, making the extra pass and getting your teammate a great look was an issue all week long.
Take a quick look at the box scores and you'll see an unusually low assist-to-turnover ratio – 28 to 79 – for the Cyclones in the three games combined. Some of that is because Iowa State missed an unusually high number of shots around the basket (especially against Indiana State), but there was a lot of one-on-one basketball being played out there.
That should get better. If my memory is correct, we saw a lot of this early on last year too.
This should be a known without having to say it, but learning how to play without Georges Niang is a very real "thing," especially at the end of games. Iowa State didn't score in the last three minutes yesterday, which in the past has been Niang's territory.
Through six games, we have yet to see Iowa State really play well offensively vs. a decent team and as that assist-to-field goal ratio goes up, so should this group's overall offensive production.
The good news here is that for three halves vs. two good (one great) teams, Iowa State played some pretty brilliant defense in Orlando.
 The bad news is that the one not-so-good half resulted in a 64.5 percent shooting performance from Gonzaga, who built up an 18-point lead over the Cyclones that proved to be too much to overcome.
Overall, I was thrilled with what I saw defensively from the Cyclones in Orlando though. The Gonzaga game, while very inconsistent, proved that Iowa State is capable of playing that type of D vs. an elite team.
It's still really early in the season and the guys have now had enough success on that end of the floor to buy in even more into what is being pitched to them so heavily in practice.
Up next, a tough one on Thursday vs. a good Cincinnati team.