Cyclone Fanatic's coverage of Iowa State at the Big 12 media days is brought to you by the Iowa Clinic Men's Center. 
FRISCO, Texas — Tis' the season for some Iowa State football housekeeping.
In between his obligations with national television stations, Matt Campbell met with local reporters for close to a half hour on Monday morning to discuss a handful of roster updates and more.
The big question: What is the status of junior college defensive tackle Kamilo Tongamoa? He has yet to make it to campus and is currently not listed on Iowa State's roster.
"Exactly what I said, that he wouldn't be here till the end of July,"Campbell said. "I think expectations are exactly the same as they have been. He's finishing up some course work and I hope to have him here before the start of fall camp."
For those keeping track, that is in two weeks.
"I don't have any worries," Campbell said. "He'll be on our campus at some point."
Once he gets to town, what are realistic expectations for the 6-foot-5, 320-pound interior lineman?
"I think until he gets here, you see what kind of shape he's in, I think that's the reality of it," Campbell said. "But I think the positive is, you know he will be here at some point and the other positive is we've got some flexibility and we actually have some depth on our defensive line. My biggest expectation for him is to get him in shape and get him into the ability to compete for reps. I think that standpoint is really important for us."
Kene might play
Despite tearing his Achilles tendon during winter workouts, sophomore running back Kene Nwangwu is still listed as Iowa State's first-string kick returner.
Are the expectations for him to actually play in 2017? Stay tuned.
"I think expectations are if he would be available and ready for us, he will," Campbell said. "Is that a situation where I guarantee he will be back right now? I'm not saying that either. But I think Kene had a really good summer. He looks good. He's not 100 percent right now but he looks good and we still have two weeks until camp opens and we can make a decision."
Nwangwu, who returned a kick for 97 yards and a touchdown vs. West Virginia last year, is not listed on the new depth chart at running back.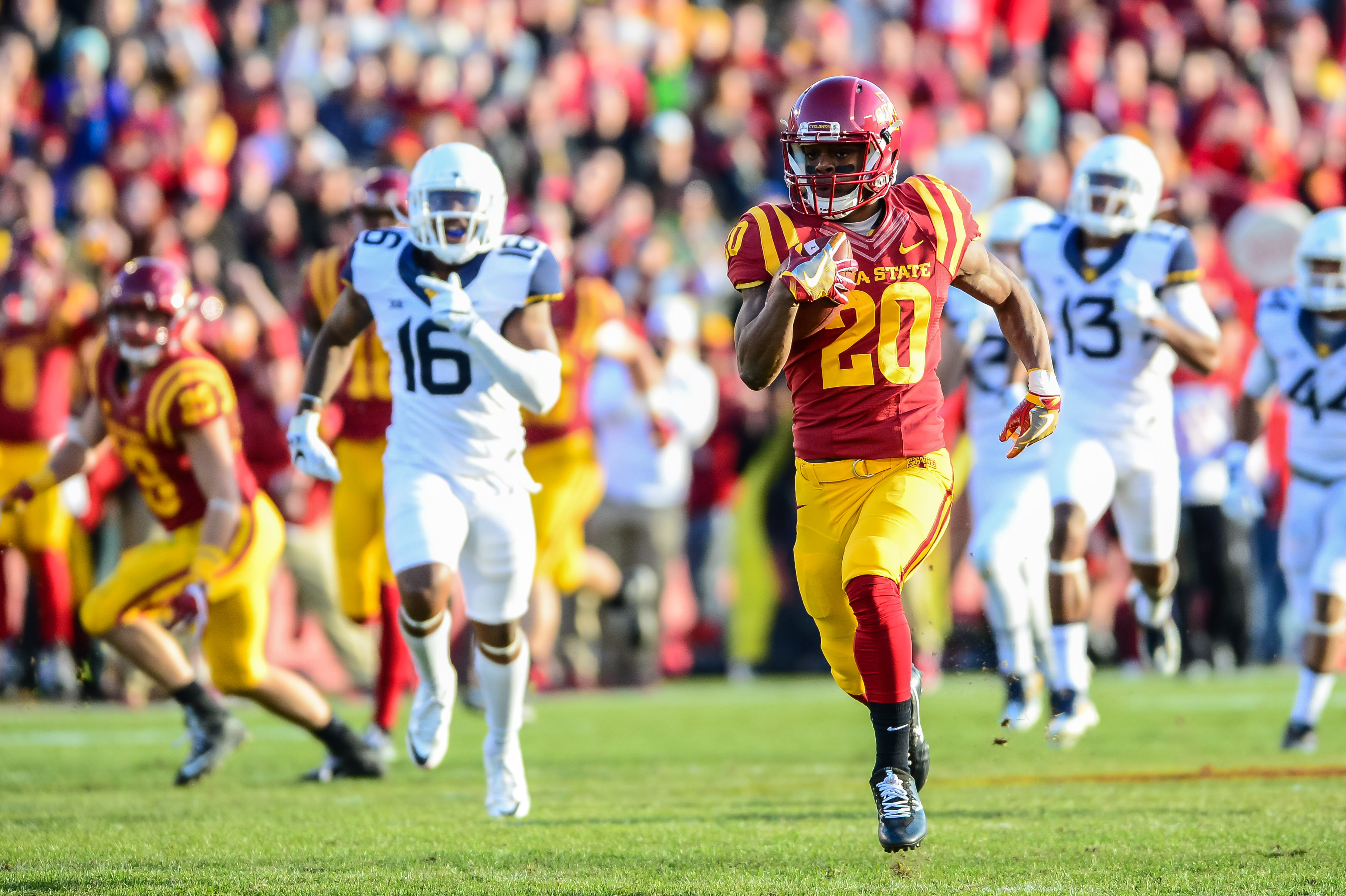 Optimism on the offensive line
After missing all of 2016, Jake Campos is back from injury and he is listed as Iowa State's starting left tackle – not right. Opposite of the 6-foot-8, 300-pound senior is Bryce Meeker, a 6-foot-6, 314-pound sophomore who saw a good chunk of time as a freshman in 2016.
"He is one of the strongest kids that we have in our program pound-for-pound," Campbell said of Meeker. "I think he really fits at the right tackle spot. Sean Foster is a really talented young guy. There is a lot of competition right there and it gives us the ability to be flexible."
Meeker played guard for the majority of his freshman season.
The versatility that Campos brings to the group is a characteristic that Campbell, a former offensive line coach, raved about.
"I watched Jake two years ago and within games, he is playing both left and right tackle," Campbell said. "When you talk about a tackle, you talk about the veteran guy who will take on the best pass rushers and Jake has those tools. That's been our talking point since the early part of the spring. 'Where do you feel most comfortable? Wherever you feel most comfortable is where I want you to play."'
A medical redshirt is still a possibility for Campos in 2018.
"We said that we would get through this year and then sit down and see where we are at," Campbell said. "We will see if that is something that is even possible. It goes back to his redshirt freshman year and is there enough medical information? Really our concentration has been on having a phenomenal year."
JOTTINGS
REGGIE WILKERSON: Listed at 5-foot-11, 165-pounds, the Georgia grad-transfer is listed as Iowa State's first-string strong safety.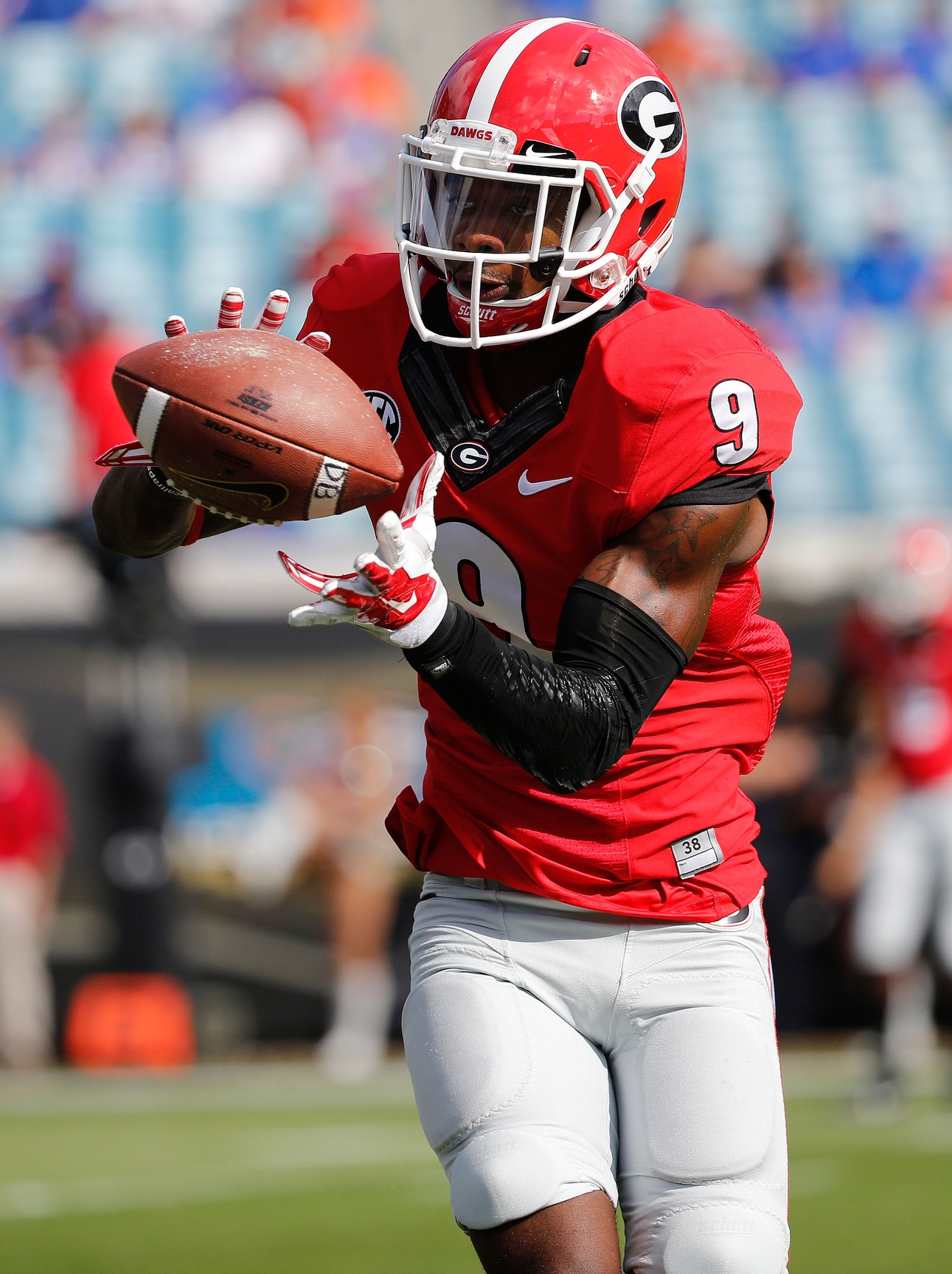 First impressions?
"He's fast. He can run. He can cover. I really like him," Campbell said. "He has a maturity about him. He has played in some big time environments but he is also a guy who just came in, hasn't said much and just got to work. That's impressive. When you get a fifth-year transfer, you just don't know what you're going to get. He has played hard. He's up to 185-pounds right now. I think he's a guy who can add a lot of value to that secondary."
NEWBIES UP FRONT: Regarding the young group of offensive linemen that Iowa State signed last February: "The offensive line group is as good of a group as we have ever recruited."
JOHNNIE LANG: So far, so good. "Johnnie Lang comes in and we're like, 'Whoa. Who is this guy and where did he come from?' That's excitement," Campbell said.
Will the shifty 5-foot-8, 189-pound running back play this year?
"It's too early to know," said Campbell.
PRAISE FOR PEAVY: Brian Peavy is one of, if not the hardest working guy on Iowa State's roster.
"Brian is one of those guys where it is 9, 10 or 11 o'clock at night, you'll see Brian in there perfecting his craft," Campbell said. "Where Brian improved the most was getting the people around him to come to his level. Sometimes being a young guy in the program that is hard but now he's a junior and I think he has taken the reigns of our football program."