Cyclone Fanatic's coverage of the Big 12 media days is brought to you by our friends at the Iowa Clinic's Men's Center. 

DALLAS — Make no mistake about it. On paper, Iowa State's offensive line is downright scary (in a bad way) as fall camp is now only a couple of weeks away.
If you eliminate junior Jake Campos, the rest of the listed starters on the pre-fall camp depth chart combines for a whopping one start (way to go, former walk-on Nick Fett) in their careers.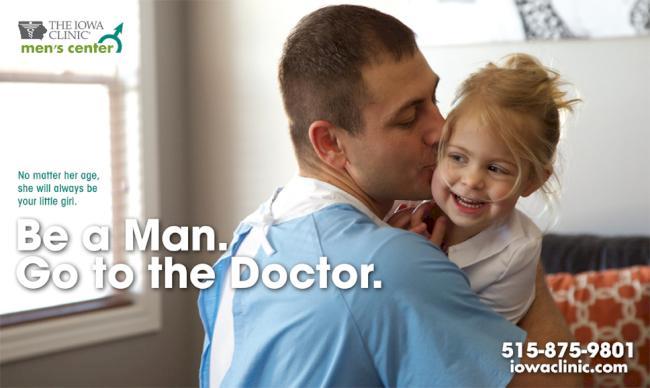 Challenge accepted.
That was the message that new head coach Matt Campbell put forth on Monday at the Big 12's media day regarding the biggest hurdle he will face when fall camp opens up next month. That's fitting too because after all, Campbell and offensive coordinator Tom Manning are offensive line gurus.
With an inexperienced group consisting of junior-college transfers, rookies and walk-ons, where do you start?
"I think what you want to create is depth and we don't have that yet," Campbell said. "That's obviously our concern. I think we will have five starters that are pretty good players."
This is where Campbell's philosophy when it comes to the offensive line is especially interesting. He references depth but for reasons that the casual fan might misinterpret. Campbell, who has headed offensive lines at Mount Union, Bowling Green and Toledo over the years, said that he is completely comfortable with only playing five guys in a game.
"I think the offensive line position is a rhythm game," Campbell said. "I think it is hard to have interchangeable guys in there. But having that competition leading up to fall camp and throughout the fall and having that pressure, that's what we have to get to."
Even if that depth develops, don't expect the Cyclones to be swapping guys in and out regularly going forward.
The key now is actually finding those bodies and that's where strength and conditioning comes into play. Over the next few weeks, Campbell and his staff will begin assessing who had good summers under new S&C head coach Rudy Wade.
"That's another piece of that puzzle that is really important," Campbell explained. "Strength gain and getting in great physical shape. You can measure that early on and the offensive line has to embody that. That's how they are going to live and be without injury."
Wade has his work cut out for him. Campbell noted that on last year's Toledo roster (that beat Iowa State), 27 players on that team bench pressed over 400 pounds. When the Campbell staff arrived in Ames, only one Cyclone could do so.
From there, "It is a matter of identifying what they can do, finding those guys and putting them in the right position," Campbell said. "We took so much time this spring to evaluate what they can do and who can do what for us."
Perhaps the best news to come out of Iowa State's offseason from a personnel standpoint was the last

minute addition of sixth-year center Brian Bobek, a transfer from Minnesota.
"Here's a guy who started six games at Minnesota last year," Campbell said. "He is already pound-for-pound the strongest kid in our program."
Campbell on individuals
Jake Campos: "Jake is a smart kid and he was able to get some of those mental reps, even though he didn't practice. I think that has to be our starting point."
Jaypee Philbert and Patrick Scoggins: "Those guys like Jaypee Philbert, who has played a little football, guys like Patrick Scoggins who has at least been in college football for a while, some of those guys don't get enough credit. Patrick Scoggins is a good football player but injuries haven't allowed him to show what he can do."
Bryce Meeker and Julian Good-Jones: "Bryce Meeker and Julian Good-Jones are guys who have ability but they are still young pups and are trying to learn their way."