Mar 10, 2017; Kansas City, MO, USA; Iowa State Cyclones guard Deonte Burton (30) shoots as TCU Horned Frogs forward Karviar Shepherd (32) defends in the second half during the Big 12 Championship Tournament at Sprint Center. Iowa State won 84-63. Mandatory Credit: Denny Medley-USA TODAY Sports
KANSAS CITY — There have been better players at Iowa State and his jersey is never going to hang in the Hilton Coliseum rafters.
However, I'm not sure that a single Cyclone has ever taken fans on as crazy of a rollercoaster ride as Deonte Burton.
Week to week. Game to game. Minute to minute. What is a fan, coach or teammate to expect?
Cyclone Twitter has tabbed this bipolar basketball player as "Good" Deonte and "Bad" Deonte.
Hot take: In his 22 point, five rebound, four assist performance in Iowa State's dominating 84-63 victory over TCU in the semifinals of the 2017 Big 12 Tournament, "Bad" Deonte was officially put to rest.
"Just Deonte being Deonte," freshman forward Solomon Young said. "There's nothing else I can say about him."
Burton, who looks more like an NFL linebacker than a small forward, frustrated first-year head coach Steve Prohm last season. By nature, coaches love consistency. Burton was anything but that.
But Prohm forged a fresh bond with Burton this season, one that proved to be both forgiving and demanding.
"Just understanding who he is and not letting some socks bother me or the shoes bother me," Prohm explained. "We didn't do that in the past. We all wore navy shoes or white shoes and I adapted to that. My biggest thing with him was just give me an honest effort. Be coachable. Listen. Do the right thing and represent the program the right way. He has done all of that."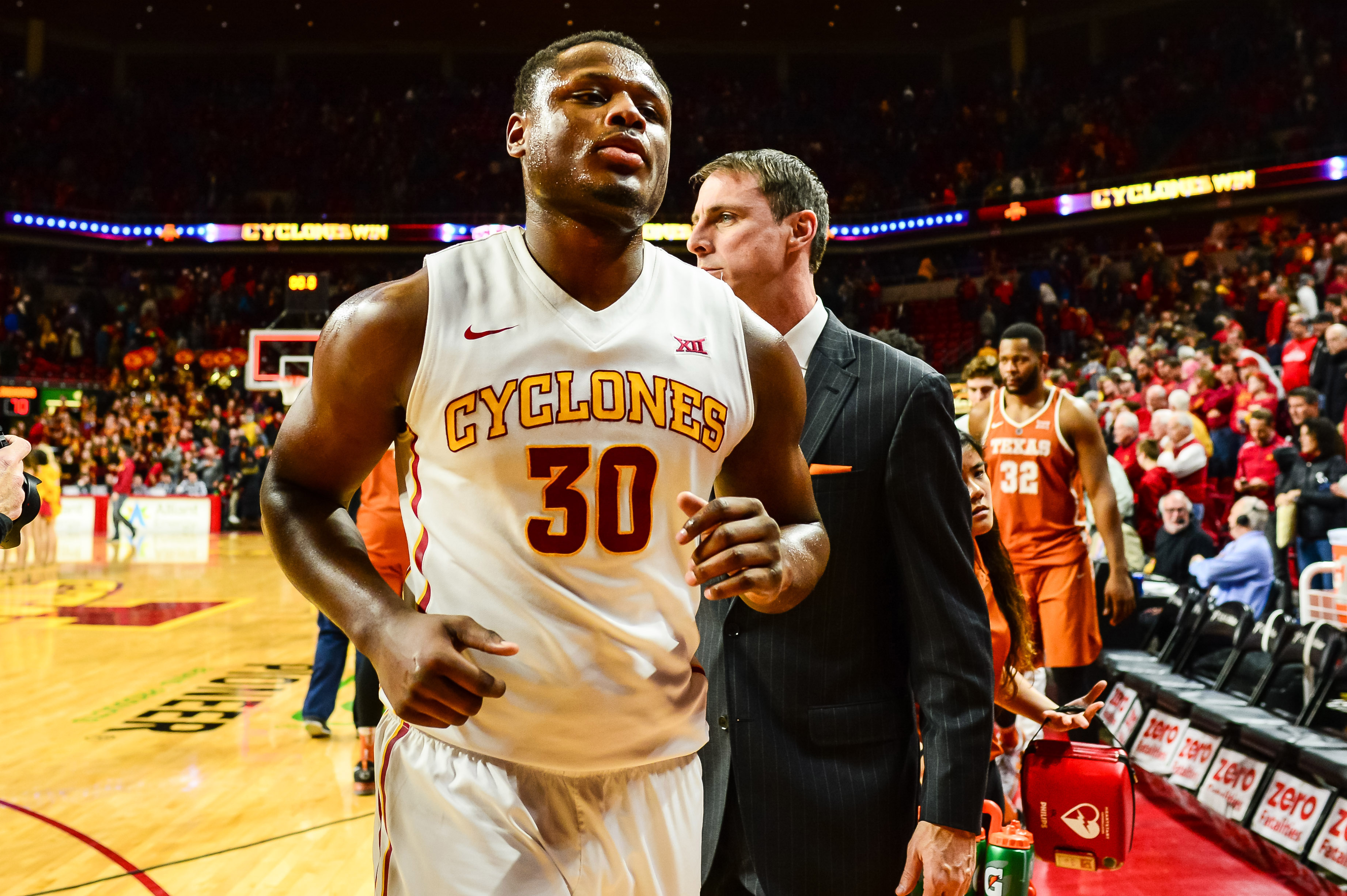 Times have changed.
"He trusts me and I trust him," Prohm said.
Strong words.
Deonte Burton … I call him "Mr. Misunderstood."
Did you know that Burton has one of the best GPAs on Iowa State's roster?
Also, he wears the flashy pink shoes to honor his mother who died from breast cancer shortly before he transferred to Iowa State via Marquette.
And Deonte isn't cocky at all. In fact, he might be the most soft-spoken guy on the team.
So what's the difference these days? "I would say that he grew," Naz Mitrou-Long said. "He grew as a person. He grew as a player. He can make the game so simple for himself. As athletically gifted as he is, the way he shoots the ball, when he makes it simple, nobody can guard him."
As a result, it has changed the entire team. The last time that "Bad Deonte" reared his head was in a Jan. 31 home loss to West Virginia. It is no surprise that it was at that point when this team really started to turn its season around. Iowa State has won nine of 11 since.
"Now he is comparable to Georges (Niang)," Matt Thomas said. "I'm not going to say he is Georges because they are very different but when it comes to passing, that's how Georges was. When I was open he would always find me. Now Deonte has embraced that. He is much more than he might have been at the beginning of the season."
Even on "bad" nights, Deonte is doing a lot of "good." He's defending better, blocking shots and collecting steals. On offense, he went 0-for-6 from the field in a win at Texas Tech on Feb. 20 but really only took one bad shot. "Bad" Deonte would have gone 0-for-13.
Burton is now playing within himself, within the team, and the guards are the biggest beneficiaries.
"At the beginning of the year I wasn't getting looks because I was just being denied," Mitrou-Long said. "If you look back at that first game tape (vs. TCU), I was by their bench and that whole team was yelling to fully deny me. When you have someone like Deonte who can jump in the air and be in the air for 17 seconds, you don't know if he is going to shoot, go behind-the-back or get you with a corner shot, it makes my life easier because I am locked and loaded for whenever he makes the pass."
When it comes to this unique player and even more unique soul, there are always going to be ups and downs. That is the key in Burton's basketball genius.
There's no "Good Deonte" anymore. There's no "Bad Deonte" either. It's just Deonte being Deonte. That's the Deonte that everybody loves.