Nov 27, 2016; Kissimmee, FL, USA; Iowa State guard Deonte Burton (30) reacts after missing a shot against Gonzaga in the second half of the championship game of the 2016 Advocare Invitational at HP Field House. Gonzaga won 73-71. Mandatory Credit: Jonathan Dyer-USA TODAY Sports
The college basketball season is an absolute marathon.
I lead with this point today in reference to perhaps the most physically gifted player on Iowa State's roster who happens to be mightily struggling right now, Deonte Burton.
I'm sure you didn't missed that in Iowa State's double-digit comeback victory over Texas Tech on Friday night, Burton (2-of-11 in the game) was on the bench for the final 13 minutes watching Steve Prohm's "four-guard" look run away from the Red Raiders.
Burton is 6-for-25 from the field in his last three games. Many, if not the majority of those misses came from around the rim, also known as "bunnies."
Burton's body language on the court doesn't always lead to fans screaming "play the guy more" and even I'll admit to wanting to see less of him over the last month or so. I also know this: Deonte Burton has way too much potential for Iowa State to give up on this early in the season.
I'm not sure if you guys have picked up on it but time and time again this year, Prohm has referenced this team's "small margin for error" in press conferences. He's mainly talking about the size disadvantage that the Cyclones will go to war with on a nightly basis, among other things.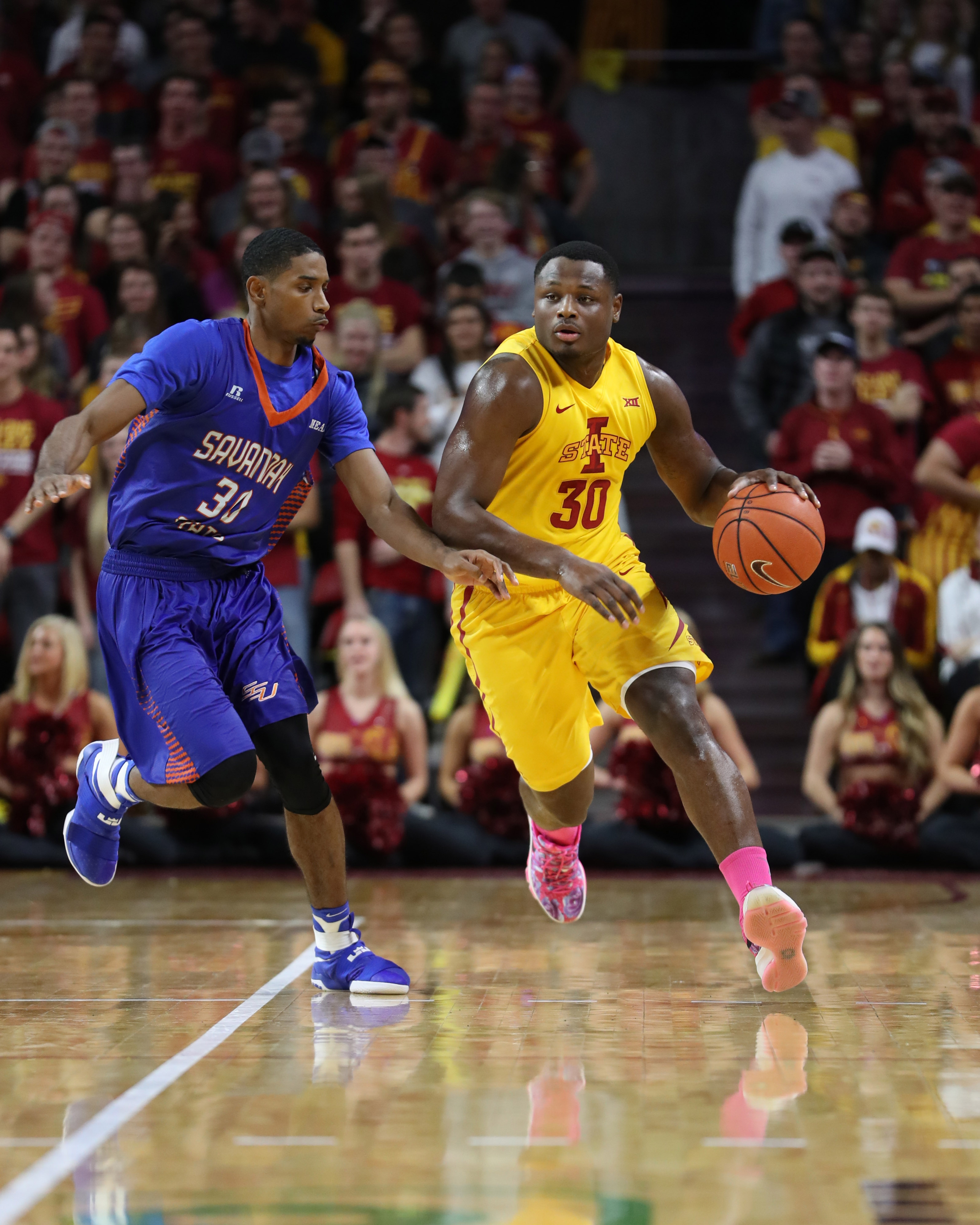 That point serves as the very reason as to why Burton is still so important to this program reaching its ceiling (whatever that might be) in March. Remember that this is the same guy who against the best two teams Iowa State has played this season (Miami and Gonzaga), scored 21 and a career-high 29 points.
There is no doubt about the fact that Burton needs to do his part and bring more consistency to the table. He can't be walking up and down the court and that shot selection drastically needs to improve.
After a few tough games, you can't just throw in the towel on this guy though.
If you want Iowa State to reach its ultimate goals for the season (let's just go with the second weekend of the NCAA Tournament), an engaged Deonte Burton is going to have to be a part of that equation.
After Friday, a guy (Burton) can react one of two ways. He can pout or it can light a fire under his rear.
Good news: My little birdies are chirping that Burton responded well with an awesome practice on Sunday. Let's hope that the big man takes his recent frustrations out on No. 4 Baylor Wednesday night (7 p.m. on ESPNNews).