Feb 8, 2017; Stillwater, OK, USA; Oklahoma State Cowboys guard Jawun Evans (1) dribbles as Baylor Bears guard Jake Lindsey (3) defends during the second half of a NCAA basketball game at Gallagher-Iba Arena. Baylor won 72-69. Mandatory Credit: Alonzo Adams-USA TODAY Sports
One of the nation's best point guards is going to attempt to ruin the Senior Night of another.
That's the top storyline going into tonight's (8 p.m. on ESPN2) Big 12 battle between two of the hottest teams in college basketball, No. 24 Iowa State (19-9, 11-5) and Oklahoma State (20-9, 9-7).
It should be quite the game within the game.
One stat tells a very clear story as to how good the Juwan Evans vs. Monte Morris matchup is. Combine every player in power-five hoops and only four of them are averaging 16 points and six assists per game.
There's Evans, at 17.0 and 6.8 and Morris at 16.9 and 6.4.

Evans seemed to bring out the best in Morris when these two teams met in January. Iowa State won the game 96-86 largely because of Morris' 30 point, five assist, five rebound and four steal outing. On the other side, Evans struggled with only 12 points on 4-of-14 shooting.
"Going back and watching that game, they probably don't think that they played their best game. We have to play our best game," Steve Prohm said. "It's a big game for both teams for a lot of reasons."
Massive game.
For Iowa State, it represents step one of winning out this week, which would earn the Cyclones the 2-seed in next week's Big 12 Tournament.
Big picture, another win over a surging Oklahoma State team would do wonders for seeding in the NCAA Tournament too.
For the Cowboys, it's all about riding their current high and building even more momentum for the postseason.
It's hard to believe that this team started off the Big 12 season 0-6. Since then, Oklahoma State has won 10-of-11 games and is on an insane five-game road winning streak.
Something has to give. Vegas has Iowa State favored by only three on its home floor while KenPom.com only projects a two point Cyclone victory.
This one should be a dandy.
Five points on tonight's game…
1 – A Steve Prohm scouting report
How is Oklahoma State different now compared to the last time you played them?
"I think offensively they are pretty much the same team with what they do in the half court. They push the pace in transition. Evans with a bunch of ball screens and Forte, a lot of action for him. The biggest change they have made is just their defensive pressure. They make it tough for you to score inside the paint. They are just tough and physical and they rebound the ball really well. They are scoring a bunch of points and obviously everybody knows that they are playing really well."
2 – Phil (BLEEPING) Forte
Phil Forte has always been a thorn in Iowa State's side. That was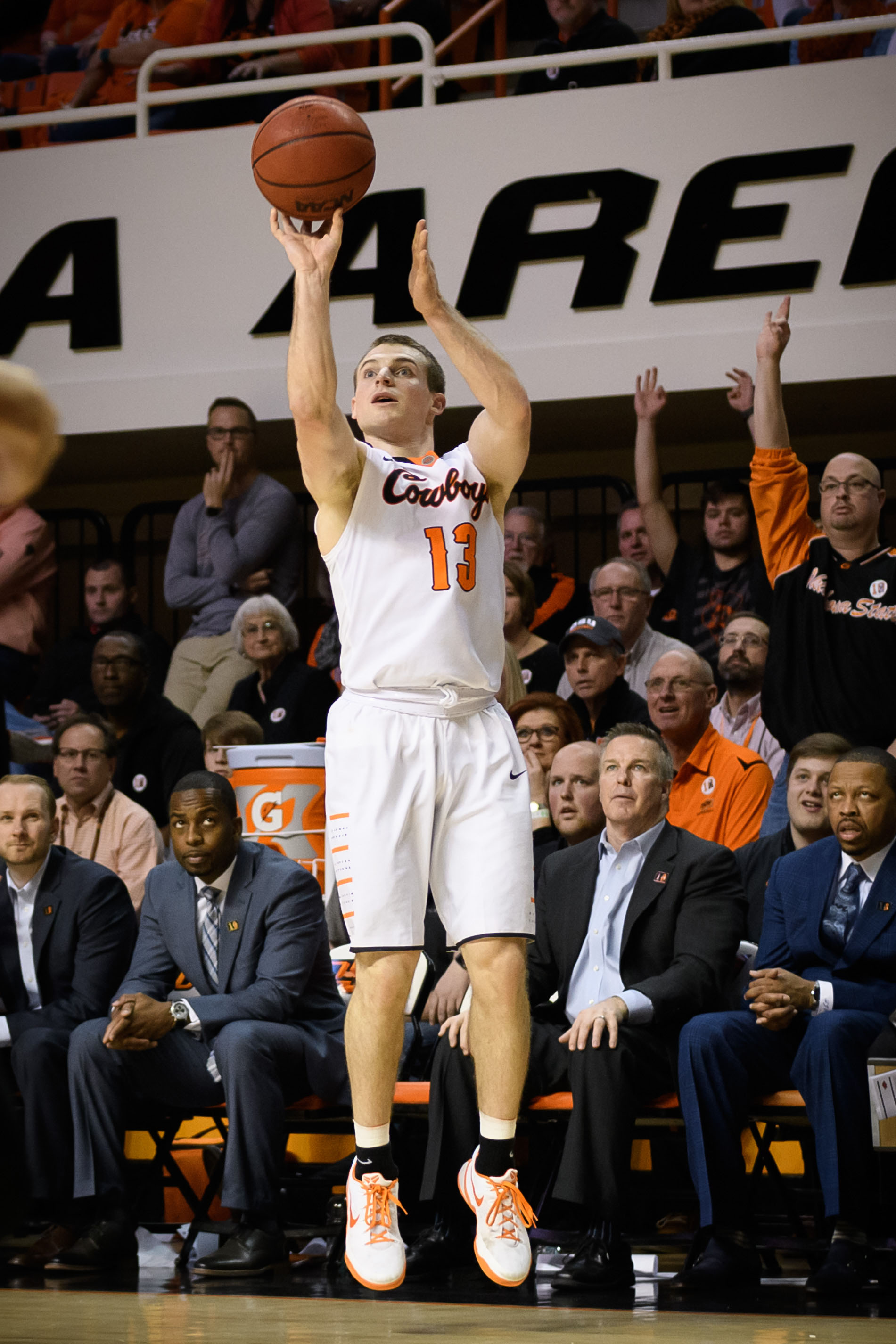 especially the case earlier this season, when he went 9-of-11 from the floor for 24 points in the loss.
If Oklahoma State wins tonight, Forte would join Naz Mitrou-Long as the only active players in the Big 12 to win in every league arena in his career.
3 – Carroll is really good
He does get the run that Forte and Evans do, but Oklahoma State forward Jeffrey Carroll is probably the Big 12's most improved player.
Carroll, a 6-foot-6, 215-pound guard, is a bad matchup for Iowa State. He had 21 the night these teams first met.
4 – Dominance
Iowa State had gone something like three decades without a win in Stillwater. Now the Cyclones have won eight in a row over OSU.
5 – But…
Regardless of what happens tonight, there's a decent chance that these two teams will meet again next week in Kansas City.
You can read more about that by CLICKING HERE.