Feb 11, 2017; Lubbock, TX, USA; Texas Tech Red Raiders guard Keenan Evans (12) dribbles the ball around Kansas Jayhawks guard Frank Mason III ((0) in the first half at United Supermarkets Arena. The Jayhawks won 80-79. Mandatory Credit: Michael C. Johnson-USA TODAY Sports
According to KenPom.com, Iowa State is the sixth-oldest basketball team in the country.
Luckily for Cyclone fans, this group's experience seems to be taking over at the perfect time. March is just around the corner and the Cyclones have won three straight games.
With four games left in the regular season, Iowa State is in a three-way (with Baylor and West Virginia) tie for second place in the Big 12.
The message inside of Iowa State's locker room though?
Beware of the brutal Big 12.
"We are playing well but this league can humble you quickly if you start praising yourself too much," Steve Prohm said following Saturday's 84-71 win over TCU.
Despite the hot streak, Iowa State (17-9, 9-5) still enters tonight's (8 p.m. on ESPNU) game at Texas Tech (17-10, 5-9) as a 1.5 point underdog.
The Red Raiders are notably the league's seventh place team right now.
It's because the metrics love Tech. KenPom ranks the Red Raiders 36th in America. ESPN's BPI tabs Texas Tech at No. 34, just eight spots behind the Cyclones.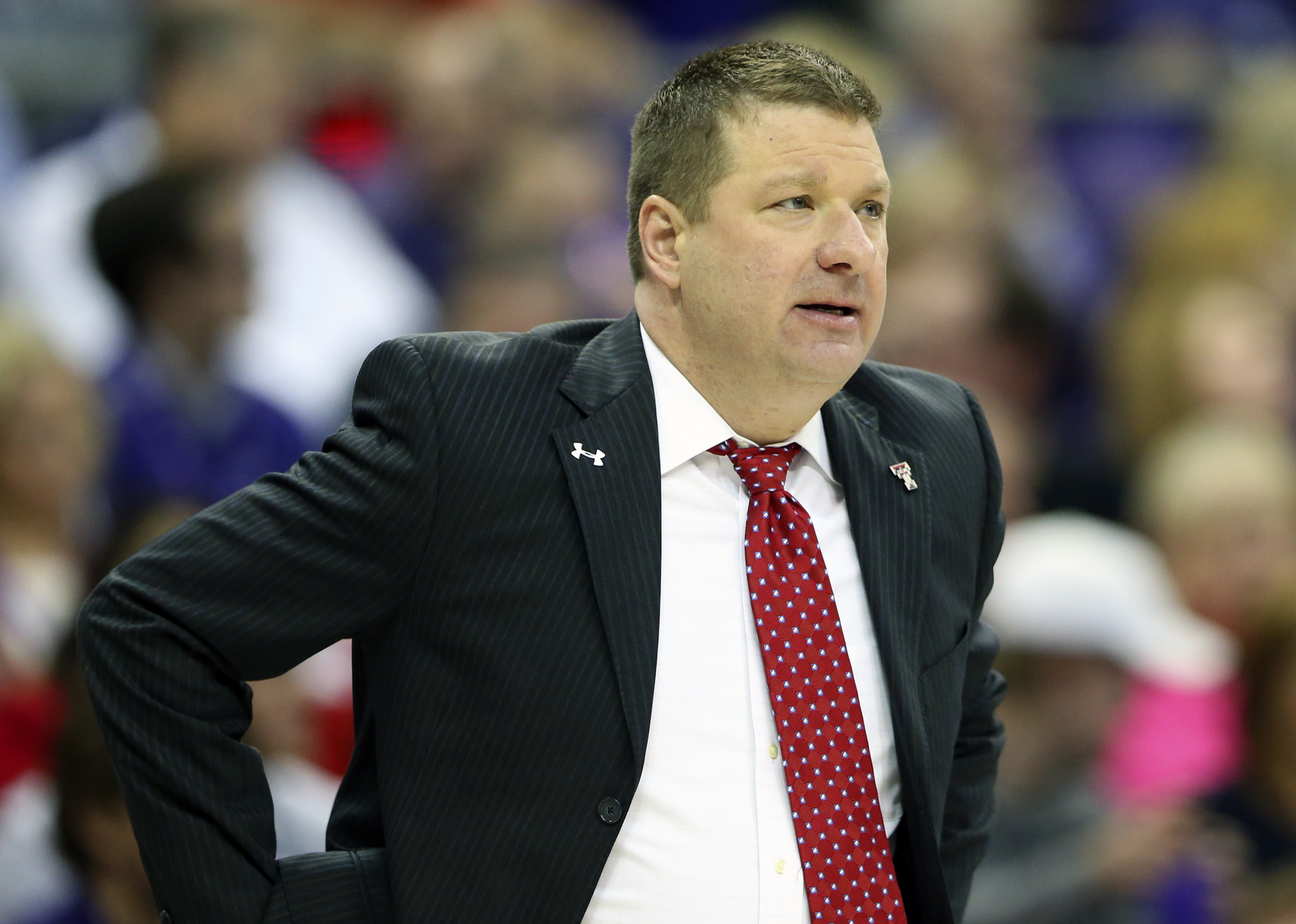 Scouting tonight's matchup 
With 13 minutes to play, Steve Prohm benched Deonte Burton for a four-guard lineup. As a result, the Cyclones scored 16 straight and eventually survived a game Texas Tech squad, 63-56, on Dec. 30 in Hilton Coliseum.
This is a very different Iowa State team compared to what fans saw in the month of December.
Solomon Young has changed Iowa State a lot, which as a result has impacted Burton in a very positive way. Because of it, as was the case with TCU last weekend, Tech is a much better matchup for the Cyclones the second time around.
The first time these teams played, Tech had 15 offensive rebounds for 13 second chance points (compared to only four for Iowa State). The Red Raiders also out rebounded the Cyclones 42-27.
KenPom and Vegas each have Tech favored in this one for a reason.
It's a long road trip on a Monday so you have to worry about a sluggish start from the Cyclones. This particular Iowa State team has a history of doing that – look no farther than that road trip to Texas two weeks ago.
Secondly, with a 5-2 mark in league play, Tech is simply really good at home. The Red Raiders have posted wins over No. 7 West Virginia and No. 4 Baylor in Lubbock already this season. Third-ranked Kansas only got them by a point. Tech's only other league loss at home was to red hot Oklahoma State, who has now won eight of its last nine.
Also, Tech guard Keenan Evans is playing as well as any player in the Big 12 right now. He tied his career-high with 28 points on Saturday in Morgantown and is averaging 24 per game in Tech's last four.
NOTEBOOK
The three-ball: Matt Thomas and Naz Mitrou-Long have combined to make 56 threes (7.0 per game) in Iowa State's last eight games. During that stretch, Iowa State is shooting 46.4 percent from three as a team.
As an aside, Dedric Willoughby currently owns the claim to "most threes in a season during Big 12 play" by a Cyclone at 51. Mitrou-Long currently has 45.
More milestones for Monte: Monte Morris just broke Jeff Hornacek's Iowa State career assist record a few weeks ago. With one steal tonight, Morris will break Hornacek's steals record, which he tied against TCU on Saturday night.
Ball movement: Iowa State's assist-to-field goal ratio was awful early in the year, which obviously meant that the ball movement was less than ideal. During this three game winning streak, the Cyclones are averaging 18 dimes per game.
Road warriors: If Iowa State can somehow win this game tonight, this team will move up in the Cyclone history books. It is currently one of five Cyclone teams to win four league road games in a season. The 2000-01 team won five Big 12 games while the 1999-00 won six.