Dec 30, 2016; Ames, IA, USA; Iowa State Cyclones guard Nazareth Mitrou-Long (15) celebrates during their game with the Texas Tech Red Raiders at James H. Hilton Coliseum. The Cyclones won 63-56. Mandatory Credit: Reese Strickland-USA TODAY Sports
AMES — For the first time in over a month, the Cyclones actually looked like they were having fun out there.
That tends to happen when after trailing by 10 at the half, you hold a Big 12 opponent to a 7:31 scoreless stretch, go on a 16-0 run and ultimately survive in your league opener.
That's exactly what Iowa State did on Friday night in its 63-56 victory over Texas Tech.
The Cyclones survived.
Besides the immediate euphoria of a great comeback, it's hard for anybody to objectively leave Hilton Coliseum feeling great about this team. Let's all be honest: At home, it took everything out of the Cyclones to claw its way past a team picked seventh in the Big 12's preseason poll.
That's the pessimist in me.
The eternal optimist, and real me?
Maybe Iowa State found something.
Maybe, just maybe, that four-guard thing is actually going to work.
Maybe we just witnessed everything finally click.
"We went small and those guys kind of gutted it out," a relieved Steve Prohm said afterwards. "In this league, there is no margin for error and there is no margin for error with our team. We have to embrace it."
The small lineup that led the way featured Monte Morris, Naz Mitrou-Long, Donovan Jackson, Nick Weiler-Babb and true freshman Solomon Young.
Young, a rock solid 6-foot-8, 240-pound California native, stepped up and essentially took Tech's stud senior forward Anthony Livingston out of the game. Livingston was 5-for-7 with 13 points in the first half. In the second 20 with an energetic Young constantly in his mug, Livingston went 0-for-3 and did not score.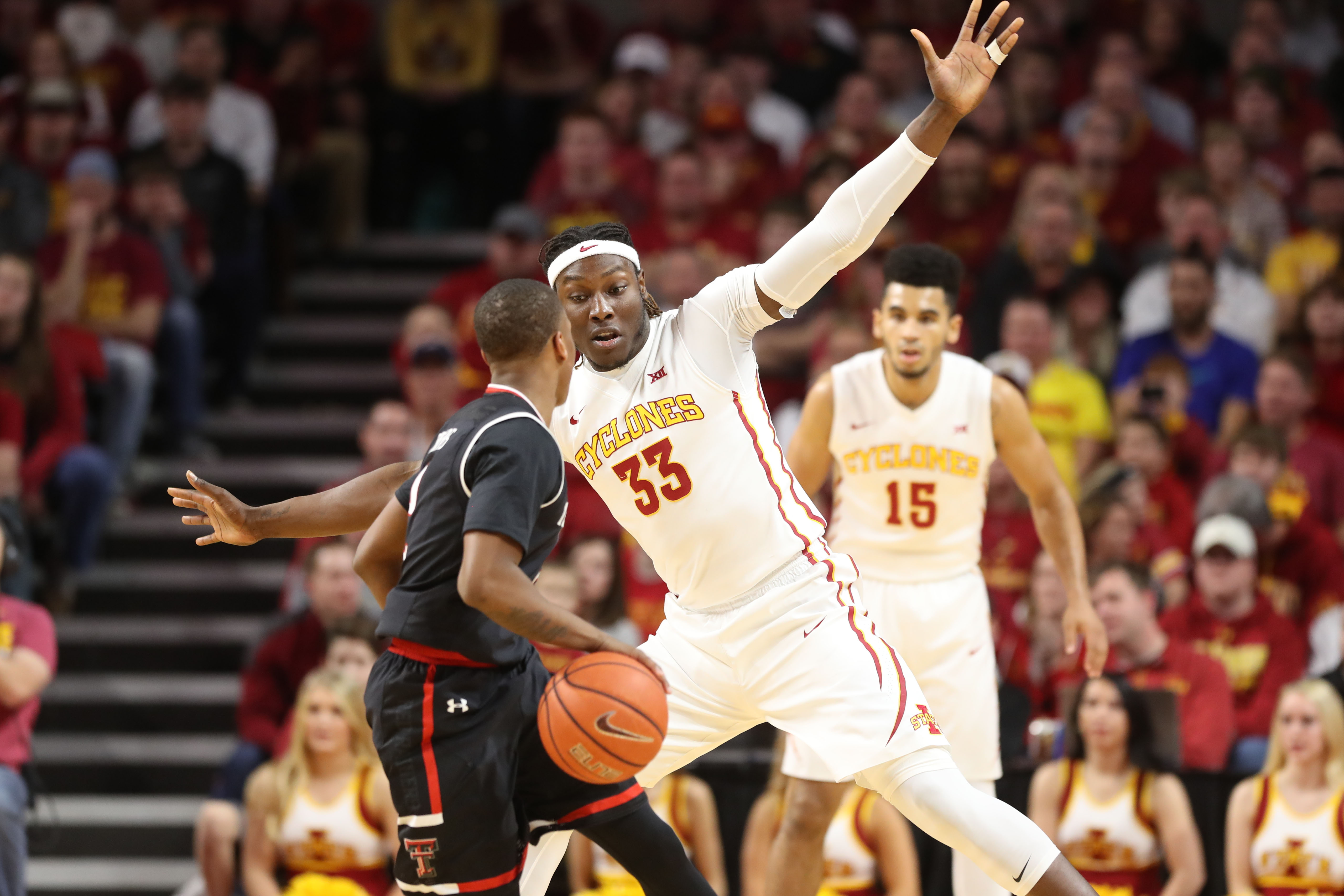 "He meant everything, his battling down there and boxing out," Morris said of his rookie teammate. "It was a big step for him. He grew up. He's not a freshman in the second half of the year. We are looking for great things for him down the line."
Young finished with zero points and two rebounds, but a realistic argument could be made that he was Iowa State's MVP in the win.
What's next for this Iowa State team that now faces the chore of traveling to fourth-ranked and undefeated Baylor on Wednesday night?
Prohm, courtesy of the great Tom Izzo, said it well after the game.
"Who is producing? We need to play people that produce and production," Prohm said. "Take your jerseys off and who is producing right now? Solomon Young was producing tonight. Donovan Jackson's numbers don't awe struck you but he competed. He was flying around. Naz started getting his swagger back a little bit. Monte made a big three in transition. Nick Babb, he is our wildcard. We need him to be good every day so we can use four guards."
Words like that might be tough to handle for a guy like Deonte Burton, who once again struggled in going 2-of-11 from the field. Prohm was sure to note after the game that the team "needs Deonte" going forward.
Mitrou-Long led the Cyclones with 19 and Morris had 14 (Iowa State's only two players in double figures). It is notable that this backcourt duo combined for eight points in the first half. They stepped up in big moments, because that's what quality seniors are supposed to do.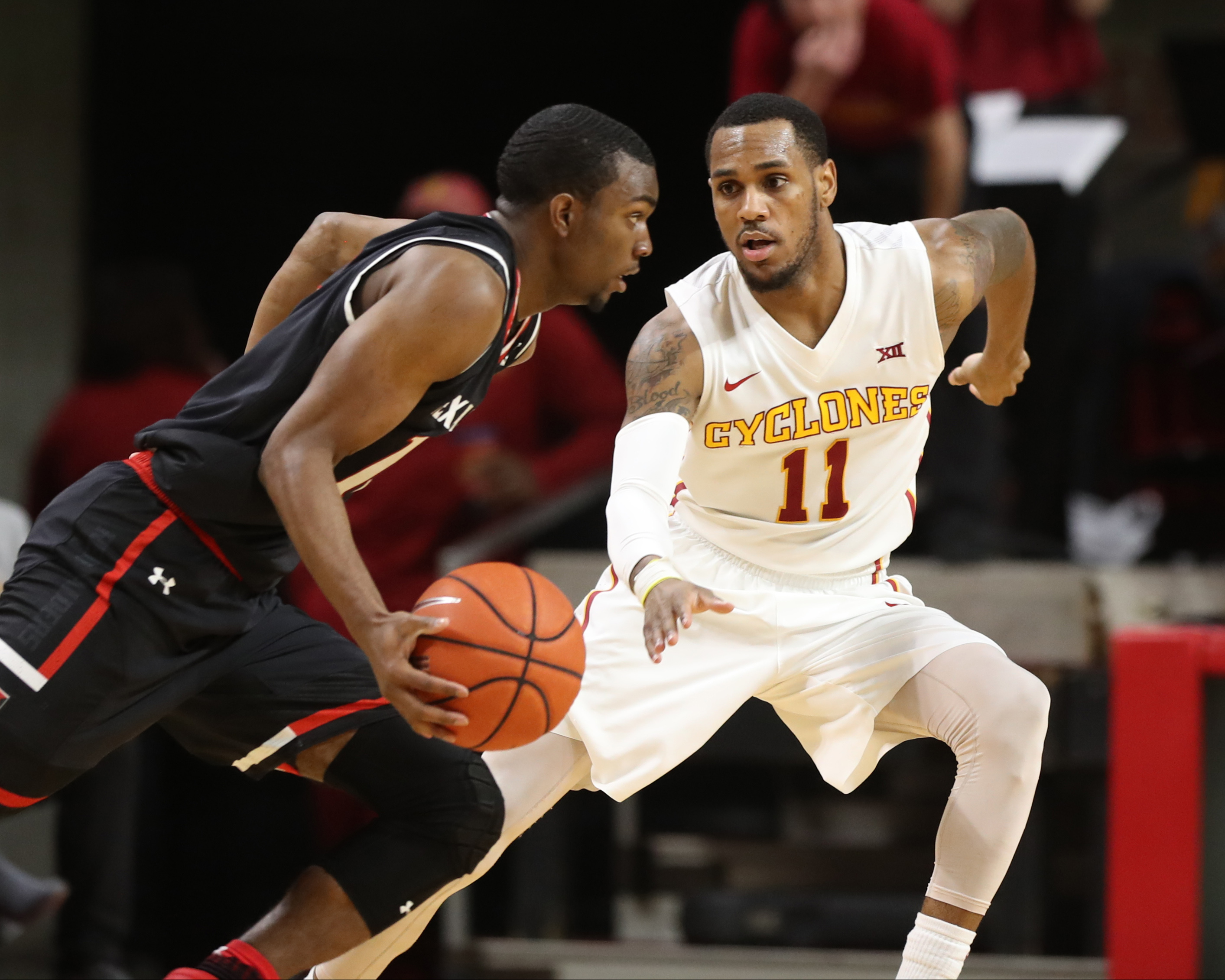 We can sit around and break down X's and O's until we are blue in the face. We can continue to hash out how important Georges Niang actually was. We can even discuss the NCAA Tournament's bubble, which seemed kind of crazy back in October.
The final 13 minutes on Friday told the ultimate story though as to how Iowa State has to approach the rest of the season.
Play like your hair is on fire.
The Cyclones were embarrassingly out-rebounded 24-10 in the first half but in the final 13 minutes with a four guard lineup (and a true freshman at the five), Iowa State grabbed 12 boards to Tech's nine. That wasn't a fluke.
Dennis Rodman didn't become the best rebounder in NBA history because he was a 7-footer. He was "the worm" because he wanted it more than anybody else.
Outscoring Texas Tech 38-21 in 20 minutes of basketball doesn't mean that Iowa State's problems have been solved but damnit, the Cardiac Clones survived. Lose that game and legitimate talk of missing the NCAA Tournament for the first time in six years would have littered the streets of Ames.
Hilton Magic struck again and for the final day of 2016, that's something fans can celebrate.
Let's worry about Baylor – and Kansas – and West Virginia – and everybody else – next year.