Nov 19, 2016; Ames, IA, USA; Iowa State Cyclones wide receiver Hakeem Butler (18) celebrates with Iowa State Cyclones wide receiver Deshaunte Jones (8) and Iowa State Cyclones wide receiver Allen Lazard (5) after he catches a touchdown pass against the Texas Tech Red Raiders at Jack Trice Stadium. Mandatory Credit: Reese Strickland-USA TODAY Sports
Let's gaze into that Clone crystal ball at the year 2017, shall we?
The way I see it, life as a Fanatic is going to look a bit different than what has become the norm around these parts over the last half decade – for a year a least.
A pre-read question to ponder: Is football the sport that folks will most be looking forward to in 2017-18?
It's possible.
Here are five Cyclone predictions for 2017.
Iowa State will play in the Cactus Bowl next year
Pack your bags! We're going to Arizona!
With wins vs. UNI, Akron, Kansas, Texas Tech, TCU and Baylor, the Cyclones will be off to Phoenix vs. a Pac-12 opponent as the five-year postseason-less streak at is about to be snapped!
When combining the fact that Matt Campbell has been killing it on the recruiting trail and the positives we saw from young talent on the field in 2016, I actually feel really good about this pick.
Of course, future success in football at Iowa State all starts up front.
I'm confident about the defensive linemen that have recently inked with Iowa State, but also realize that these are still JUCO's we're talking about. Still, when looking at other offers and measurables, I am cautiously optimistic about these guys.
What we saw on the field in 2016 from Campbell's first class also eases my mind. The early returns show that this staff knows how to evaluate talent.
Up front offensively, I saw enough from coordinator/line coach Tom Manning in his first year at Iowa State to give me confidence going forward. Regardless of what it is that they put out there, it is still going to be better than the 2016 group that we consistently saw get better every week.
The skill positions are set on offense. Next year should produce the best offense we have seen at Iowa State in nearly a decade.
Even with the holes on defense, expectations within the program will be to go bowling next season. As for you very patient and loyal Iowa State football fans, that is what your expectations should be too.
Iowa State will make the NCAA Tournament as a 7-seed
I'm not jumping off of the Cyclone basketball bandwagon quite yet.
Monte Morris, Matt Thomas and Naz Mitrou-Long have won a lot of basketball games in an Iowa State uniform and I believe that trend will continue when the 2017 Big 12 season tips off vs. Texas Tech next week.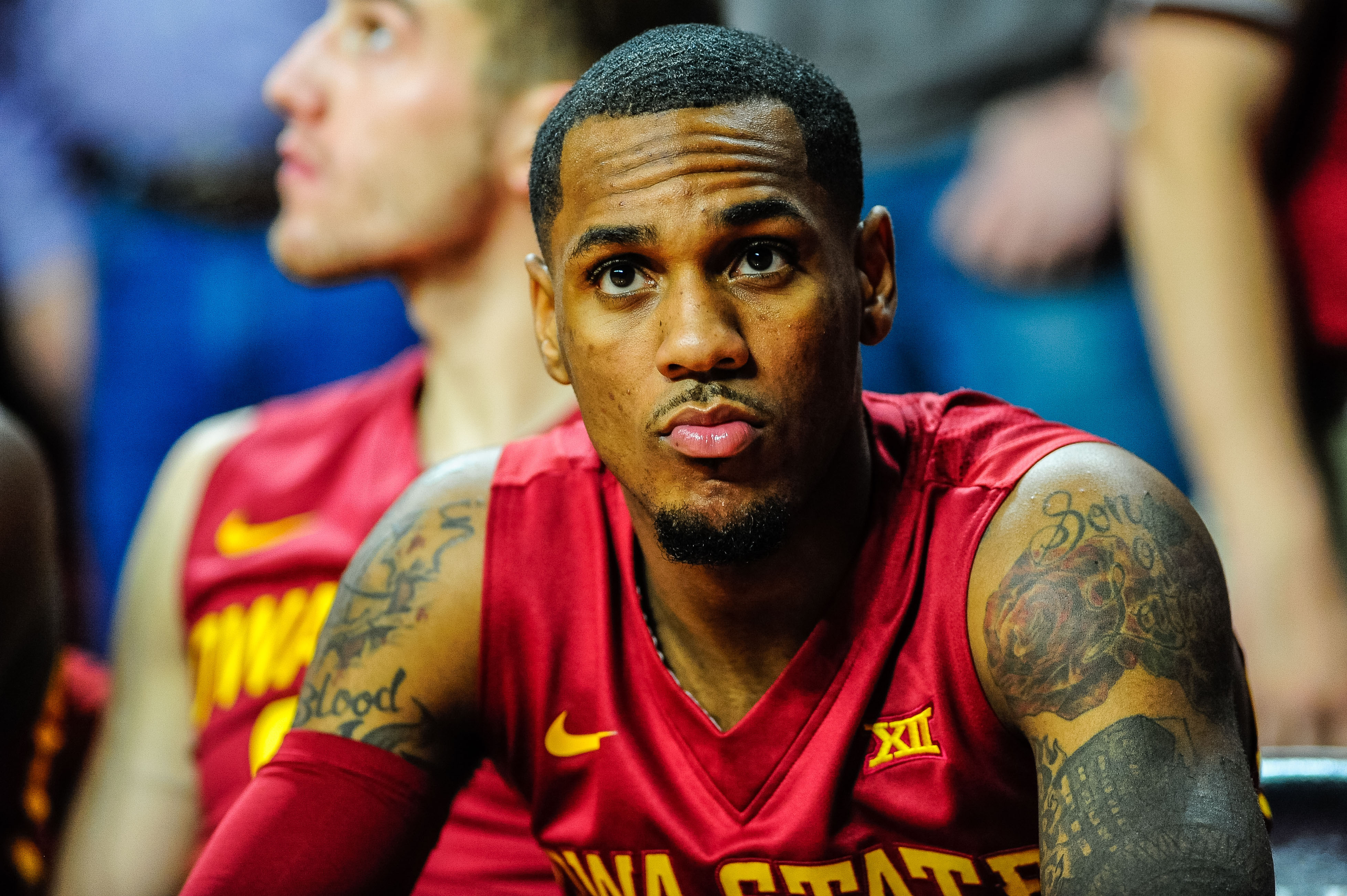 Good news and bad: The Big 12 is better than we all imagined it would be. That's positive because Iowa State's RPI will be higher because of it, which with a non-con slate that lacks a really good win, will help come March. It's a pain because obviously, wins are going to be more difficult to come by than we thought they would be in October.
I'll optimistically give Iowa State a 10-8 record in the Big 12 this year and a win or two in KC. That will be good enough for a seed in the 6-10 range, depending what else goes down across the country.
Iowa State's spring basketball signing period will include…
…A junior college post.
A fifth-year post.
In addition to that, Iowa State will add the best possible transfer it can find and potentially a junior college wing too.
Iowa State's basketball starting lineup next year will be…
Iowa State basketball's starting lineup in 2017-18 will look like this:
1 – Donovan Jackson
2 – Nick Weiler-Babb
3 – Lindell Wigginton
4 – Cameron Lard
5 – Solomon Young
It looks like a bit of a rebuilding year where the missing the NCAA Tournament will be a real possibility. Still, you've got to love that young talent that Steve Prohm has brought into the program. It will be fun to watch these guys grow.
The one wildcard…
…Jamie Pollard will opt to bring baseball back.
APRIL FOOLS (wrong holiday)!
I kid.
What does the future of Cyclone wrestling look like?
Due to my lack of knowledge about the program, I cannot honestly (or fairly) answer this question. All that I know is that the performance has been suspect for some time now and fan interest in the program is way down, which is a very sad thing.
Will Pollard opt to make a change here or will Kevin Jackson's recent contract extension buy him more time?
Stay tuned.