Dec 30, 2015; Ames, IA, USA; Iowa State Cyclones guard Monte Morris (11) and Iowa State Cyclones guard Nazareth Mitrou-Long (15) celebrate on the bench after the game against Coppin State Eagles at James H. Hilton Coliseum. Mandatory Credit: Reese Strickland-USA TODAY Sports
AMES — Shoot, defend, attend classes, sleep, start over.
The grind is real for all of Iowa State's basketball team — but it's especially arduous (and glorious) for the Cyclones' three senior guards, Naz Mitrou-Long, Monté Morris and Matt Thomas.
"We're so busy here that when we get done with workouts and practice it's like 7, and we say, 'All right, we'll see you guys in 20 minutes,'" Morris said of the time-wrought bond that wraps the high-performing trio. "Because we're always back here in the morning."
Always.
To these three, working is akin to breathing.
And it's craftsman-like work, where attention to detail guides the shooting hand as much as a commitment to conditioning sets the stage for improvement on the defensive end.
These guys are simply tight — and so much so that sometimes that mythical span of "20 minutes" apart seems too long.
"Me, (senior forward) Deonte (Burton), Naz and Matt, we've got our own group chat," said Morris, who is poised to become the Cyclones' all-time leader in assists and steals. "We send motivational quotes and speeches on how players (handle) themselves with their teammates and things like that. (It's) just to keep us going and seeing what approach we can take every day to get us four better and also our team. We're the core of the team and we've got to lead by example."

All three of the core senior guards will likely end up among ISU's top-10 all-time best 3-point shooters by the end of the 2016-17 season, and each has a story to tell.
*** For Mitrou-Long, it's about a senior season that injury and fate almost squelched a year ago when his body told him to shut it down because of the lingering effects of double-hip surgery. He needed the time off to heal and reflect. He cheered and coached the Cyclones on a rousing Sweet 16 run, but watching and doing are two entirely different things.
"Hopefully I can surprise a couple people," Mitrou-Long said after joking that he's 'old and injured.' "But to everybody out there scouting us, 'Man, I'm slow, I can't shoot anymore, or drive.' Just keep that in the scouting reports."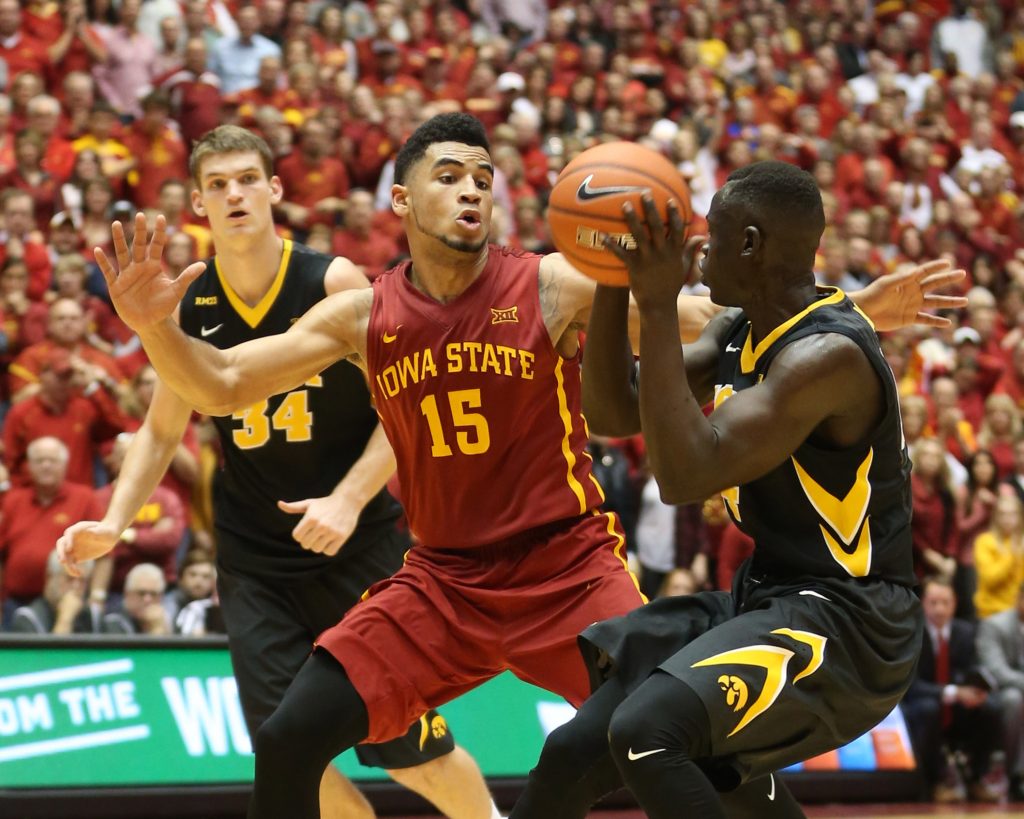 He'll blow the lid of that fake intel pretty quickly. Both he and Thomas could drill enough 3s to at least climb to the No. 2 perch in Cyclones history. Mitrou-Long needs 37 long-range hoops to pass Scott Christopherson for second place, behind runaway leader Jake Sullivan. Thomas needs just 34 to ascend to the same spot — and both will cheer on the other as the 3s fall.
"We've taken the time to get to know each other and we've done that for so long, that we actually know each other inside and out," Mitrou-Long said of the bond with both Thomas and Morris. "It's been awesome and it's definitely carried onto the court because we're so selfless."
As for health, that "old and injured" line doesn't stand up — and that's a great thing.
"This is the best I've felt in my life man and I mean that," Mitrou-Long said. "The lowest I've weighed, the fastest I feel like I've been, the highest I feel like I've jumped — this is the best I've felt in my life, man."
 *** Thomas met the media a while back sporting the faint yellow remnants of a black eye. A deep red splotch decorated the bridge of his nose and other well-placed nicks and cuts served as additional evidence to the work he's putting in.
"Competitive practices, man," Thomas said with a smile. "We're going hard."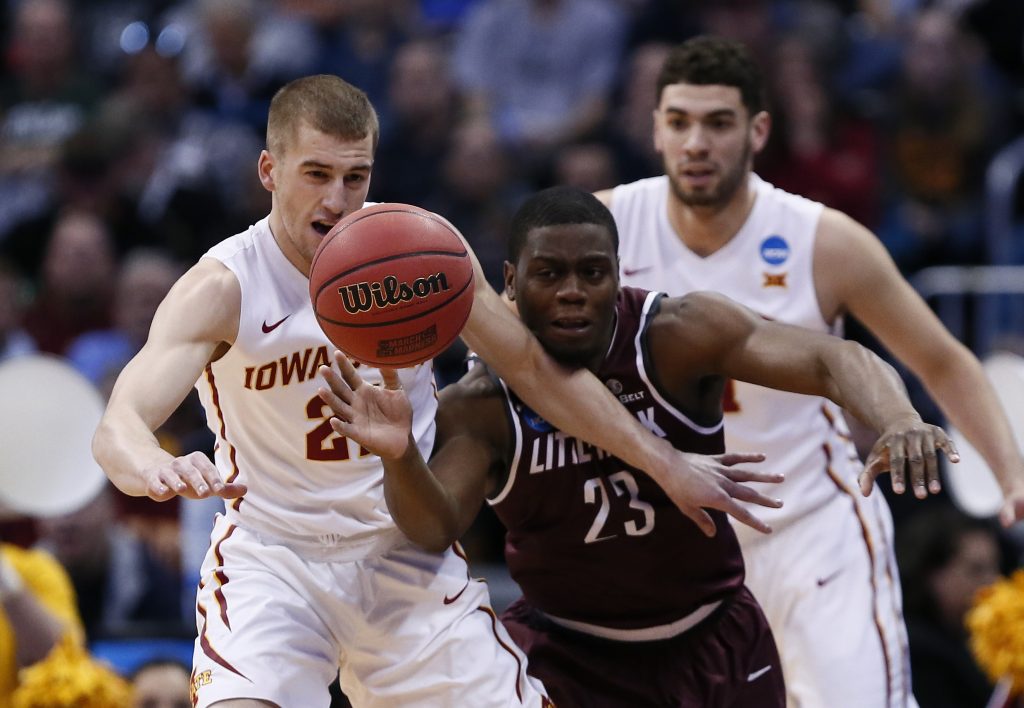 There's no other way for all the seniors, but for Thomas, that hard-nosed appraoch has led to a particularly rapid rise.
His 89 3-pointers made last season tied for fourth all-time with former coach Fred Hoiberg.
He sank those shots both in the clutch and routinely, pushing his 3-point percentage to 43.2 — up from 33 in 2014-15. He also vastly improved his defense, an area of growth he expects to see expand in his final season.
"I think we're just going to be a lot more active and athletic defensively," Thomas said. "Coach (Steve Prohm) has put in, just the other day, a three-quarter court, half-pressure defense just to slow the game down, maybe take some time off the shot clock. We're going to play small a lot, so that's going to make guys like me, Naz and Nick (Weiler-) Babb really rebound. That's going to be a key for us, too."
But back to the shooting. Morris is convinced the best is yet to come for Thomas — and for Mitrou-Long, too.
"With him and Matt back, it's phenomenal," Morris said. "Matt's shooting the ball the best I've seen him shoot it and he shot it well last year. Right now, he's at a whole different level with his shot. And Naz is putting it on the deck more and getting to the basket and creating plays. So we're going to surprise a lot of people. If a lot of people have got us written off for the Big 12 and having a good year, you've got to be kidding."
 *** No kidding — Morris stands as (and should be) the leading candidate for Big 12 Player of the Year.
The senior from Flint's grown into the body that's absorbed mucho minutes ever since his AAU days as a seventh grader rising up among high schoolers. Man-Man's a man. Big Game, too.
 From increased speed and strong finishing touches …
"You're going to see me running the lane a lot, getting out in transition and having a lot of fun," Morris said. "I mean we're dictating this year — just have fun, play loose and play hard."
 To heightened work ethic and a winning mindset …
"One thing we keep preaching is you can't control when shots go in or not, but you can control your effort every day," Morris continued. "If we bring the same effort every day, something good's going to come out of it."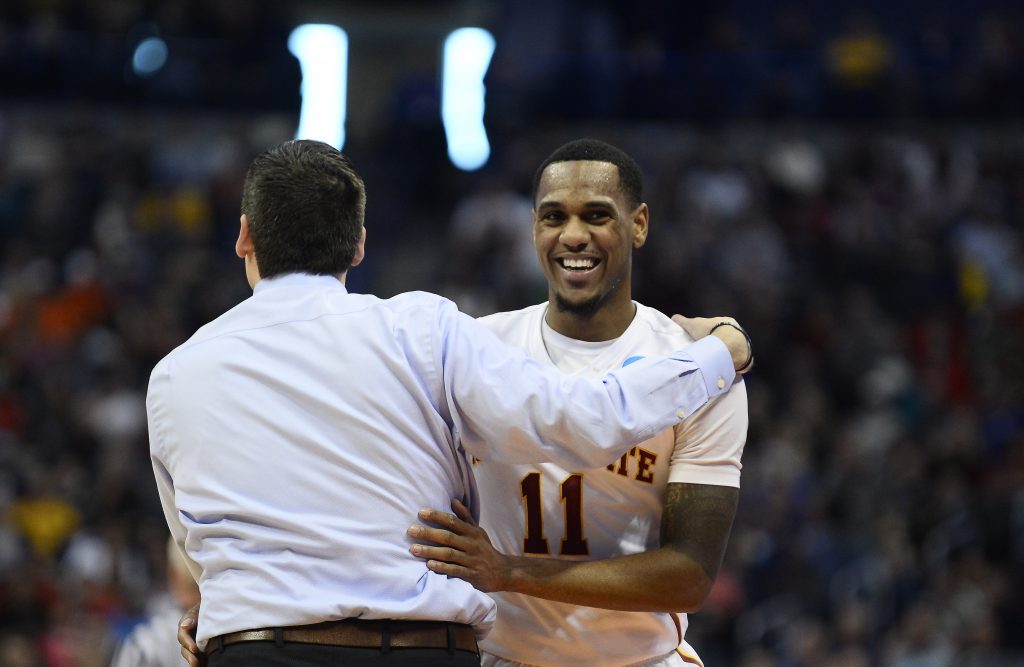 As for his defense, it's going "through the roof" thanks to the addition of Donovan Jackson, who pushes him on both ends of the floor — and will allow him to wring maximum productivity out of (finally) fewer per-game minutes.
"I thrive off getting stops," Morris said. "It's just falling down the line. And we're pumped. You know how we were pumped to play offense so much? I find that there's times in practice where we're pumped to get a stop, so that's the right direction."
The "D" word is one all three of the senior guards bring up with regularity. It's not, to put it mildly, something the free-wheeling Cyclones are known for, but that's expected to change.
That's why they grind — to achieve excellence in each facet of the game, then work on deficiencies.
It's also why Morris would cringe at times in the offseason as he watched TV telecasts of last year's ISU games with his mother, Latonia.
The on-air talent would talk up the Cyclones' offense, then note how they often struggled on defense.
No more, Morris resolved. No more, the other two senior guards agreed.
"I'm tired of hearing that," Morris said tersely. "I know a lot of people on our team like Naz and guys that have been here are tired of it, too, so sooner or later we can't just keep getting hit, keep getting hit and not do nothing about it. That's how we're approaching it and we know if we want to make noise, you've got to guard."
Not pretty. Not flashy. Just trench work.
The records sure are shiny and nice, but the most important one hinges on what can be done together, not apart.
"I just want to win games," Mitrou-Long said. "I want to win as many games as possible and bring everything I can to this university before I head out. That's the best way to finish this."