Might as well give this guy a call…
When my pal Brent Blum and I go out for a cocktail, we often times find ourselves debating ridiculous sports questions for hours on end to pass the time.
For instance, after a round of golf last summer, Blum made me attempt to rattle off the entire 1991 Atlanta Braves starting lineup. Once, we attempted to name every Iowa State basketball starter when combining the Wayne Morgan and Greg McDermott eras (that is not an easy task to accomplish). 
A few months ago, Blum asked me an interesting hypothetical question. He said, "If Paul Rhoads were to leave at the end of the season, who would be a guy you'd consider as a possible front-runner to land the job?"
"Nick Saban," I replied. (That's a joke people.)
I like to think that I am decent at this type of dot connecting game. I enjoy it thoroughly. For instance, when I learned that T.J. Otzleberger was leaving Fred Hoiberg's staff for Washington last spring, Blum and I played this exact same game at BenchWarmers in Ankney (shameless sponsor plug). 
Doc Sadler was my overwhelming front-runner (patting myself on the back right now). 
My answer to the Rhoads question has Iowa State ties. He is a bright offensive mind and most importantly, he is well liked and has quality relationships with people who matter at Iowa State. He is a guy who I feel without question is a future head coach and I feel like Alford would be an enticing selection for Jamie Pollard who prefer up-and-comers more than has-beens. 
Tony Alford is currently the running backs/wide receivers coach/recruiting coordinator at Notre Dame. Alford was a staple at Iowa State during the prime of the Dan McCarney era (twice) and still recruits central Iowa today. Along with former Iowa State assistant coach (now also at Notre Dame) Bob Elliott, Alford has been trying to poach recruit Allen Lazard from Rhoads' staff for the last year. 
In case you hadn't noticed, Notre Dame has lost both of its coordinators to head coaching jobs already this off-season. Perhaps Alford will be promoted in South Bend. Perhaps he will not. But at the very least, he is worth a phone call as that would be a phenomenal hire in my opinion. 
Please note that the above commentary is strictly that: Commentary. I have not heard a single word that would indicate Alford is a serious candidate for this job. I just have a lot of respect for the guy and hope that he can return to Ames at some point in his career. 
As far as the actual search itself, everything I have been able to put together (which isn't much) is that Paul Rhoads is playing this decision very, very, VERY, close to the vest. 
The only leaking of information that I've seen anywhere is the FootballScoop.com report that Todd Sturdy or Chris Klenakis is "likely" to be promoted. I won't rule that "report" out, but it is hardly the gospel either. 
Rhoads' top priority for the last two weeks has been recruiting and it is worth noting that Iowa State has snagged five commits in two weeks. My guess is that next week is when the OC chatter will pick up steam.
No Nick, no
Iowa State fans (and everyone in the Big 12) should be praying for a miracle, a miracle, that somehow, Mack Brown keeps his job at Texas. If Nick Saban ends up in Austin, go ahead and chalk the Longhorns up as a national title contender for the next five years.
That, and the most arrogant institution in America will become twice as arrogant.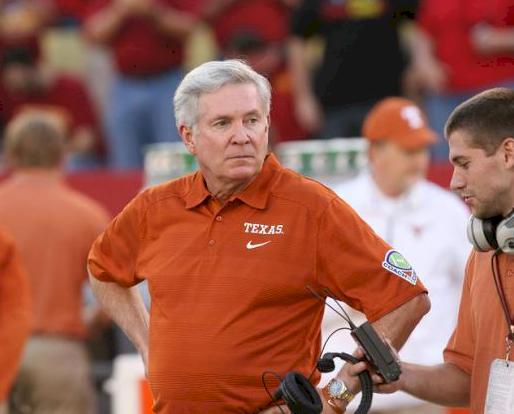 A historical hoops feast 
My wife is very quiet. She is very sweet.  She is a nice gal, but very quiet indeed. She doesn't get worked up very often and she truly is my better half. She got that from her mother. A lot of people marry into families that they don't like. That isn't the case for me though. I adore my in-laws. 
Two years ago, I took my in-laws to their first-ever Iowa State women's basketball game, when Bill Fennelly's Cyclones just happened to be playing the University of Iowa. My mother in-law was expecting a nice, relaxed evening of round ball with her family. In her mind, this would be unlike football and men's hoops. No yelling at officials. No standing up. Just a chill, relaxing evening that we would cap off with a cup of coffee afterwards.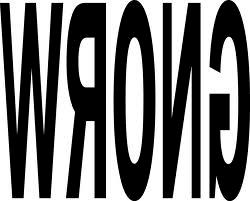 So what exactly is the point of this story?
A couple of points actually…
1) On that night, Hilton was nuttier than my basement during a relevant Minnesota Vikings game (us Williams' go wild when wearing purple).
2) If you've never gone to a women's hoops game, do yourself a favor and get out there tonight. You will have a blast. That is a promise.
Ian Smith and I will both be there for CycloneFanatic.com so if you can't make it, expect full coverage later on this evening.
I will end today's column on this note: For the first time in history (over the next 48 hours), all four Cy-Hawk basketball teams will be ranked while playing each other. That is pretty awesome.
I'll see you in Hilton.