Cyclone Fanatic's coverage of the 2013 NCAA tournament is brought to you by our good friends at Channel Seeds. Visit your local Channel Seedsman today at Channel.com as they still have top products available for spring. 

DAYTON, OHIO — Iowa State's first media availability from Dayton, Ohio is at 6 o'clock tonight. Upon my arrival in this lovely city about 12 hours ago, here are 10 thoughts on the Big Dance, the Cyclones & more.
10 – Prior to my nine-hour road trip (in lovely Scion courtesy of Wilson Toyota of course) from Des Moines to Dayton, I had heard stories as to how beautiful and exciting this city was. The sarcastic slams towards Dayton were incredibly accurate. Let's hope that the rest of the trip fares better than my first night in town.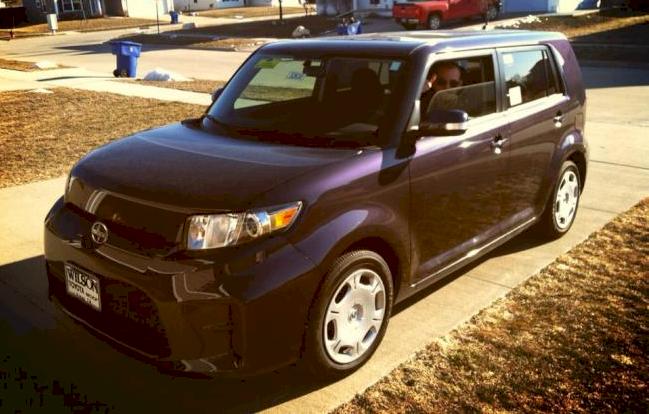 9 – And now I'm slapping myself for having the gall to complain about being anywhere covering the NCAA tournament. As a friend of mine in the media put it last night as we kicked back in my hotel room while crushing a 12-pack of Busch Light, "I remember how desperate I used to be as a little kid to sneak out of class and catch a glimpse of the NCAA tournament. Now I get paid to be here."
True dat.
Truer words have never been spoken. 
There isn't a day that goes by in which I am not thankful for the opportunity to do what I love for a living. Thanks to all of you for being so loyal to our company.
8 – So you want to save the sport of wrestling huh? How about NOT scheduling the NCAA Wrestling Championships on the same weekend as hoops' opening round? Sure – your diehards will still care about the grapplers but the ability to pick up a casual fan or two all but disappears. Its not happening. All eyes that wrestling currently doesn't have are on hoops this weekend. Change the weekend wrestling. Think big picture.
7 – Being that the wrestling championships are in Des Moines, Cyclone Fanatic was actually going to show up and cover the heck of that event this weekend. You get the point.
6 – Here's how you know you are maturing as a man. Five years ago I would have had five brackets filled out by the time Selection Sunday's clock turned to midnight. I didn't fill out my bracket until this morning.
Notable picks: 
*** I have Iowa State beating Notre Dame and losing to Ohio State in the third round.
*** My Final Four features Duke, Gonzaga, Kansas and Syracuse. 
*** I have Kansas beating Duke in the championship game.
5 – "Kansas? What the hell Williams?"
I know. I know. I have all but killed Kansas' guards all season long. I've never been an Elijah Johnson guy. The Jayhawks are limited on offense and actually found a way to lose to TCU at one point this season.
BUT…I've spent a lot of time studying the Jayhawks over the last month for obvious reasons. After watching KU in depth, up close and personal last week, I feel like this team is playing at another level right now.
Johnson, the guy who I've felt would be Bill Self's downfall all year, is playing the best basketball of his career at the right time – and he's a senior remember. Jeff Withey is the best big man in hoops and Ben McLemore is in my opinion poised to make one of those classic NCAA tournament runs that will secure him as the first pick in the 2013 NBA Draft.
Kansas is the best defensive team in America and when you combine that with everything above, that's why I'm picking the Jayhawks to cut down the nets in 2013.
4 – Bill freaking Self.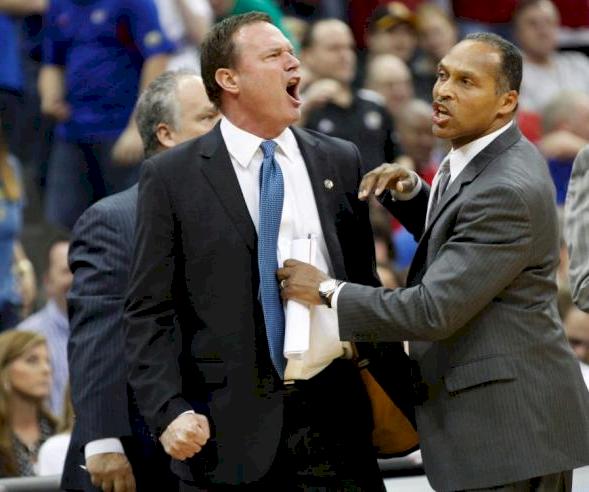 3 – Anybody catch Baylor (is Baylor is Baylor is Baylor is Baylor) 112-66 ROUT of Long Beach last night in the NIT? How the talent on that roster didn't make the varsity tournament amazes me.
2 – I conducted a fairly in-depth interview with Iowa State associate head coach T.J. Otzelberger on Tuesday night. I asked him to compare Notre Dame to a team that Iowa State has played this season. He told me that the Irish are a lot like Kansas State. In my very amateur opinion, that's the worst matchup in the league for the Cyclones.
1 – Most media members that I have talked to think that Iowa State will beat Notre Dame on Friday.
All media members are annoyed like you wouldn't believe by the 9:45 (Dayton time) tipoff on Friday.
Stay tuned to Cyclone Fanatic all weekend long and especially later tonight. Matt Van Winkle & I are going to cover this thing like its our job.
Oh wait.
It is our job.
Happy Thursday. Enjoy the best two sports days of the year.