AMES — Balance was the word of the day in Iowa State's 88-68 win over Campbell on Sunday evening in Hilton Coliseum. 
Tyrus McGee continued his recent hot streak leading the way with 16 points and after that, a half dozen Cyclones made their presence felt in a consistent way. Will Clyburn had 15. Chris Babb and Melvin Ejim both dropped 13. There was Georges Niang, who chipped in with 11. Five Cyclones ended the game in double-figures. Eight scored six or more in the 20 point workmanlike win over what wasn't a bad Big South team at all. 
Up next is a Tuesday night tune-up with North Carolina A&T before a date with the Cincinnati Bearcats on Black Friday in Vegas. 
Here's your recap from Sunday night's win that pushed Iowa State to 3-0 on the season. 
Player of the Game
Tyrus McGee – The senior guard came off the bench for the first time this season to lead Iowa State in scoring but he did so much more than that. McGee stepped up when his team needed him the most, scoring 10 points in a row within a 14-0 Iowa State run towards the end of the first half. McGee also tied a career high with two blocked shots while tacking five rebounds and two assists onto his stat line as well. 
Three Up
Chris Babb – Scored 13 points but had five assists and five rebounds in his 2012 debut. 
"Chris is our best defender," said Fred Hoiberg after the game. "He guarded Freeman those last five, six minutes of the game when he really got it going. It's so nice to have a guy like that. He spent some time on White as well. White was the 4 and Freeman was the 1. He spent time guarding anywhere from the 1 to the 4 and that's a great thing when you have a guy like that. Plus he gives you another 3-point threat out there. He made some really nice decisions tonight."
Babb didn't commit a turnover in the game. 
Assists – Iowa State had 22 of them on 32 field goals. Point guard Korie Lucious dished out nine dimes to only one turnover in the win. 
"I was really happy with Korie's game tonight," said Hoiberg. "His overall game was phenomenal. Nine assists and one turnover. That's definitely a step in the right direction for Korie against a really good defensive guard."
Compared to the 22 assists, Iowa State committed a season-low 11 turnovers.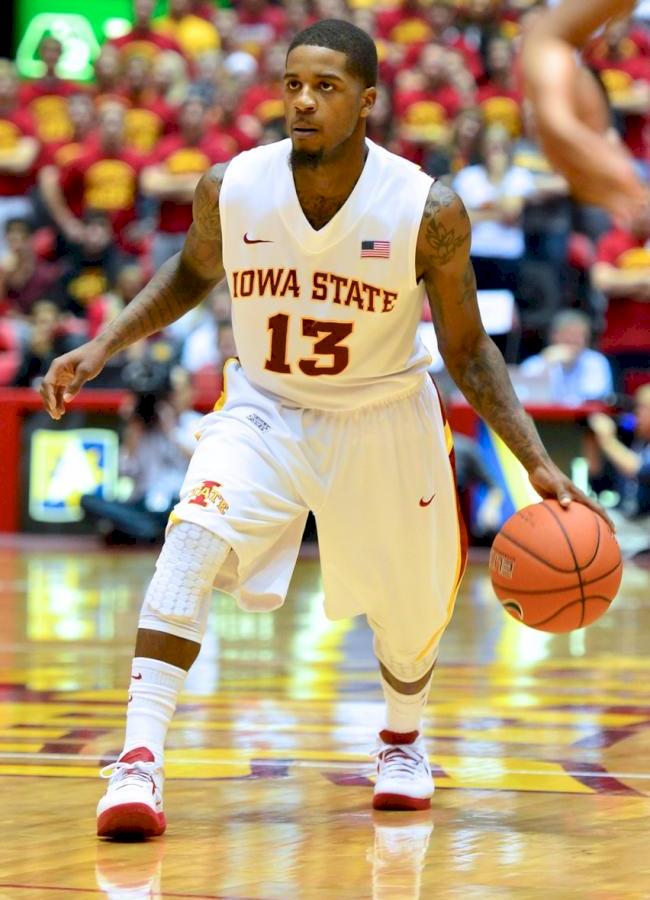 Balance – I touched on this in the intro…Iowa State had five in double figures but it's realistic to think that six or even seven individual Cyclones could lead this team in scoring at one point in the season. The 2012-13 Cyclones certainly have a lot of offensive weapons. This group is playing well as a unit this early in the season. The assist stat up above is solid proof of that. 
Three Down
Rebounding – Iowa State entered this game as the nation's leading rebounding team. Iowa State out-rebounded Campbell 38-36 but I'm greedy. I would have liked to have seen more domination on the glass – more like the first two games of the season, which Iowa State out-rebounded its opponents by an average of 24.5 boards per game. 
Flat start – The Fighting Camels actually led Iowa State 20-19 with 7:42 to play in the first half. That's when the 14-0 Cyclone run began and the rest was history. 
Holiday games – Students should never get breaks in my opinion. Hilton just isn't the same Got a problem with that? 
Notebook
*** Korie Lucious has recorded five or more assists in every game this season. 
*** Chris Babb and Will Clyburn each posted the 29th game in their careers scoring in double-figures. 
*** Georges Niang has scored in double figures in the first three games of his career. 
*** Iowa State has recorded 10 or more steals in two straight games. 
*** Iowa State's Hilton Coliseum winning streak is now at 10 games.