By Chris Williams, CycloneFanatic.com PublisherFollow Chris on Twitter @ChrisMWilliams
The football season is 22 days away. It's mail time at CycloneFanatic.com. Let's get today's edition started with a question from my main main, BrentBlum.
BrentBlum writes: If the Big 12 were "Saved By the Bell" characters, what would Iowa State be? For example, A&M is clearly Jessie Spano, for some reason she feels entitled even though she is kind of a loon and not very attractive. Texas is Zach Morris..runs the show and can even stop time if he chooses. OU is Kelly Kapowski…the only one that can hang with Texas' star power. And for what it's worth, Mr. Belding has a striking resemblance to Dan Beebe and seems to cater to Texas (Zach Morris) at every whim.
But what about Iowa State? The obvious answer is Screech, the outcast, but then again Tech is pretty flippin' weird and would match up well with Screech. I can't get a good feel for this one. Your thoughts?
CW: This topic is podcast material Blum. We could talk about this for hours.
You nailed Texas, Texas A&M, Oklahoma and Dan Beebe. I'll finish out the rest of the league for you.
Iowa State: Screech – One of those thorn in your side type of programs. At the end of the day, how do you not like Screech? I'd agree with you on this one too Blum.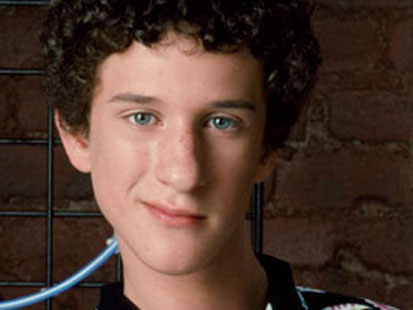 Kansas: Lisa Turtle. – Overall, she's not very bright. But like Kansas' tradition in basketball, Lisa does shine through with her knowledge of fashion. She also comes through as a pretty decent person in the episode where Zach has knee surgery. Good for her. Good for the rock, chalk, Jayhawk.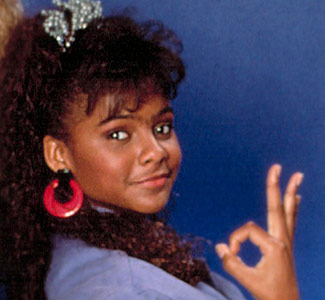 Kansas State: Tori Scott – Like Kansas State's football program pre-Ron Prince, Kansas State had a few good years. Still, one knew that Torrie's existence on the show wasn't going to lost.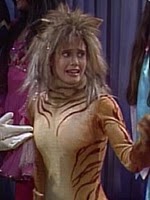 Texas Tech: I'll give credit to my main man GeronimusClone on this one. In this mailbag's thread, GC nominated Tech to be Violet Bickerstaff. How can I argue that?
Baylor: Moose – He just kinda goes with the flow. Doesn't really bother anybody. Overall, a pretty decent guy.
Missouri – Bryan Watkins – Who? He's the guy who Lisa won at the date auction. Remember, he wasn't really "feeling" Lisa and her semi-shallow personality. Point is – He's a big-timer… Thinks he's better than he really is.
I could also go ahead and make a case for "Rod Belding" here. Like Missouri, Mr. Belding's younger brother always seems to be looking for something bigger and better, like when he ditched the kids' senior trip to go meet that model.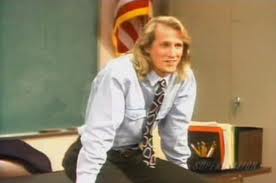 Oklahoma State – George "Terrible" Testaverde – He's the teacher who talked really, really, REALLY fast. Why the Cowboys? Because like Testaverde, Oklahoma State has a ton of potential. Why Testaverde? All he had to do was slow down and the guy would have been a fantastic teacher. Just slow down man. Just slow down. Eventually, he has to. Eventually, Oklahoma State will be a national power. Just my opinion.
00clone writes: Since there are no interesting stories in fall camp, like position battles or something….Which coach is the most fun/interesting to interview?
CW: This is an easy one. Running backs coach Kenith Pope. What's even better than interviewing this man is having an regular conversation with him. He coached Barry Sanders you know? Coach Pope is one of the best story tellers I have ever been around.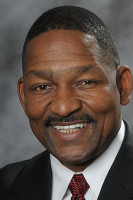 cystheman writes: Although we have the best team this year under the CPR era, the record probably won't show it. What holds us back? Teams being that much better than our best, or the grind of going against top talent each week?
CW: I think that you're onto something with the latter comment. Depth has always been a major issue at Iowa State. How does your roster hold up over the course of a Big 12 season? The good news is that you're seeing things get better before your very eyes. Take running back for instance. Remember in 2009 when Alexander Robinson when down? Does the name Jeremiah Schwartz ring a bell? Schwartz had no business playing Big 12 football that season. None at all. What if Shontrelle Johnson goes down this year? Iowa State has three very capable backups. Progress.
The depth isn't where Paul Rhoads wants it to be, but things are getting better. That sort of progress on the defensive line is very much needed. I think that the program is on the right track up front on offense.
At the end of the day, it is a combination of both though. Talent is obviously crucial as well.
erikbj writes: How's the defense going to stack up this year? Obviously with quarterback being a glaring hole, the defense is going to need to be special for a successful year. Is the D-line going to be able to hold their ground and have depth for a strong 60 minutes?
CW: I like Iowa State's defense this season. If everybody stays healthy, the Cyclones will field one of the top linebacker groups in the Big 12. I actually like Iowa State's secondary a lot. Leonard Johnson is a lockdown corner. Jeremy Reeves has the potential be that as well. I don't think that Ter'ran Benton will have any problems at all in his new spot. And as for free safety, that committee of guys should at the very least be adequate.
But you nailed it. What about that line? Well on paper, Iowa State is better at this spot than they have been probably since Jason Berryman got booted from the team. Quarterback gets a lot of attention, but I'm not so sure that the progress of guys like Willie Scott, Rony Nelson, Jake McDonough, Cleyon Laing, Walter Woods and Brandon Jensen isn't as important of a fall camp story to keep an eye on.
FarminCy writes: Do you think that guys butt in Altoona is still numb?
CW: This might be the funniest mailbag question of all-time. Well played FarminCy. Very well played. For those of you who have no idea what this is about, CLICK HERE and scroll down to "randoms" from this week's Monday Musings.
d4nim4l writes: Between DeVondrick Nealy and Rob Standard, who is more likely to see playing time this season?
CW: Honestly, I don't think that either player will. It isn't that either player isn't good enough. It's just that Iowa State already has four quality running backs in its stable. The fact that the program doesn't need the extra depth right now is a very good thing.
MadCityCy writes: Assume that one day, country music and racing don't go together – you can chose only one for the rest of your life. Which is it? Choose carefully, and please explain yourself.
CW: I'm not sure that I'd even want to live in such a horrific world. I'm torn here.
I listen to country music for hours every single day. I only watch/attend races a few hours a week. So without country music, there would be more of a void in my life.
I'd have to vote to keep country music and eliminate racing. It's a tough call, but I'm confident in my decision.
It is now time to move on and end this nightmare of a question.
bosco writes: Given the offense it looks like the defense is going to have to carry this team gain for 2011. Question marks at QB, a receiving core that has yet to show that they can consistently perform, and a young RB stable that is talented but not proven. In this conference you got to score points to win. Is there any indication that you have seen or heard that shows that this offense can improve substantially from what it has done in the previous two seasons.
CW: I look at it this way. As much as you all love the players that Iowa State has lost on offense over the last two years, we can all be honest and admit that it wasn't working. Right? I'll go ahead and let the numbers talk. Iowa State was ranked 99th in total offense last year and 73rd in 2009.
Change is sometimes a good thing. Tom Herman has more of "his players" in the system now and for Iowa State, hopefully that pays off.
RedBlooded writes: Who will be the biggest surprise on this team this year?
CW: Aaron Horne.
Do we have a legitimate shot to go to a bowl game?
CW: Absolutely. You only have to win six games to get in a bowl game right? If this really is the best team that Paul Rhoads has fielded during his time at Iowa State, then a few upsets are very possible. A bowl game will be tough to achieve, but it is the goal of every player in the program. It is very much within reach. Nobody thought that Iowa State had a chance in 2009 either, when the Cyclones were picked to finish dead last in the Big 12.
GeronimusClone writes: In the never-ending battle for prop comic supremacy, where do you fall – Carrot Top or Gallagher?
CW: Give me one second – I have to Google "Gallagher." I have no idea who that is………Uh – Looks kinda cheesy.
Give me the walking vegetable please.
WalkingCy writes: The obvious one, what's the word on QB? CW: Honestly, there is no word. As Rhoads said in his pre-fall camp press conference, we won't get much information on this conversation until Aug. 20. Based strictly off of what I've heard, it's been exactly what we all thought it would be. A quality competition. Nobody is hanging their head around the Jacobson Building so that's a good thing. I promise to pass along more information when I get it.