By Chris Williams, CycloneFanatic.com Publisher
Happy Valentines Day, or I mean happy "Singles Awareness Day," according to this thread created by one clever Cyclone fanatic.
Do me a favor. If you have a sweetheart, go give her (or him) a kiss. If you don't have that special someone, feel lucky that you didn't have to spend a bunch of money on a gift for a holiday that was invented to spark the economy and allow Hallmark to thrive.
I'm going to try something a little bit different on the site today. Last Friday, I was listening to Steve Deace's final show on 1040 WHO and it got me thinking. As many of you know, the Deacer and I have a long history. In 2004, Deace hired me (a sophomore in college with literally no experience at all) to work for CycloneNation.com. That seems like an eternity ago. Anyway, Deace used to write a column on that site called "Monday Musings." I'm going to bring it back to CF for this week and we'll see how it goes. This column will include a little bit of everything, so be prepared.
–       As I reported last Thursday, Iowa State had an official football visitor in town over the weekend and according to Josh Newberg of 24/7 Sports, Bradenton (Fla.) Manatee defensive tackle Quinton Pompey has signed with Iowa State. I can confirm this report, as Iowa State has received Pompey's National Letter of Intent. That's a nice little coup for Paul Rhoads late in the game for the class of 2011. We'll bring you more coverage of this story later on this week.
–       I haven't been able to track down former Michigan State guard Korie Lucious in over a week. I know he's out there though. He floods his Twitter feed daily, often times communicating with current members of the Iowa State men's basketball team. Here's what I've been able to put together on this situation. Iowa State wants him. There's no question that the Cyclones would take his commitment in a second. According to THIS PIECE in the Milwaukee Journal Sentinel, Marquette isn't interested. If he really only has one option (Iowa State), why hasn't Lucious committed yet? Is another school sniffing around? Going overseas and making some money makes a lot of sense for Lucious too. Stay tuned.
–       Did you make it out to Hilton Coliseum yesterday for the Iowa State women's basketball team's 61-53 win over Kansas State? I had more fun at that game than I have had at a sporting event in a long time. First of all, it was a huge win for the women, beating rival Kansas State, a team that is ahead of them in the Big 12 standings. But of course it was also the Pink Zone day, where fans were encouraged to wear pink. Well yesterday, instead of the standard Wilson Toyota "Try for Five," Tron Smith and the gang decided to spice things up. We brought in Lyndsey Medders Fennelly to 'try for five'. For every shot that she made, over $300 was donated to the Kay Yow Fund for breast cancer research. "Medders" (I will always call her that) went 4-for-5 and the crew raised nearly $2000. That's some pretty awesome stuff right there. Check out the video below.
–       I'm hearing that Jamie Vanderbeken could be out for at least two weeks with a high ankle sprain. Let's hope that JVB is a quick healer.
–       I trust that you've heard the latest? Texas A&M is going to the SEC. Texas is going the independent route. Oklahoma will likely head to the SEC as well. What about Iowa State? Oh yeah. The Cyclones are going to be demoted to the Sun Belt. Ahh yes, who doesn't love some Monday morning conference realignment chatter. CLICK HERE to read what I feel is the most logical, well thought out blog that I've seen on the topic, courtesy of "Frank the Tank" (not Will Ferrell in 'Old School').
–       Who in the world is Arcade Fire anyway? Can somebody please explain to me why George Strait's "Twang" was not nominated for "Album of the Year" last night at the Grammy's? Kids these days….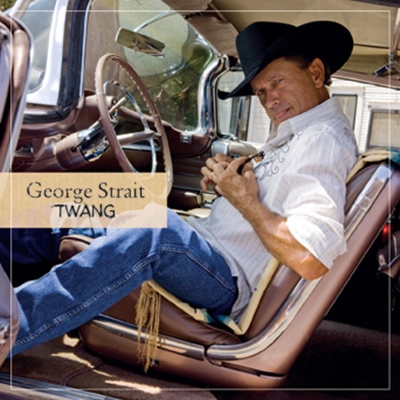 –       I love how some of the same people who discredited Iowa State's win over Texas in football are still making a big deal about the Iowa men's basketball team's win over Michigan State.
–       I'm just thinking out loud here but there could be a major shakeup in the Big 12 after this season. Hear me out. Frank Martin is obviously having some major issues in Manhattan. I don't see any scenario at all where he'd get fired, but would Martin leave on his own? He's no longer pulling blue chippers from Washington D.C. Has this ship sailed? Can he consistently win in Manhattan? I'm confident that the N.C. State job will come open at the end of the season. Oklahoma's Jeff Capel would be an ideal candidate for that gig. Capel is from North Carolina. He played at Duke. How do you win at N.C. State? Well, it starts with having a coach who isn't intimidated by Roy Williams or Coach K. Capel is a relentless recruiter who would be the perfect fit. Is Pat Knight safe? Will Scott Drew stay put in Waco? Surely some bigger programs will be calling on him.
–       Over the weekend, I found out that the Miller Light Girls will be attending our second-annual CycloneFanatic.com football recruiting party at the Keg Stand (in West Des Moines) on Feb. 24 at 7 p.m. Due to NCAA rules, I cannot give specifics on who else will be attending the party but trust me, you won't want to miss it. We'll also be giving away free CF t-shirts, koozies, etc. Be there!
I'll have press conference coverage coming you way later on today. Peace!