By Chris Williams, CycloneFanatic.com Publisher
To begin this special Christmas edition of the CycloneFanatic.com mailbag, I will post what in my mind is the greatest Christmas song of all-time. Yeah, that's right. You read that correctly.
Gotta love King George…A lot of people refer to Elvis as "The King." Not me. Take it a way Mr. Strait!
Okay fanatics. It is time to get down to some serious business here today. Let's start things off with an intriguing question from ISUcyfan.
Isucyfan writes: What would you like under the tree more this year:
-A voucher for a free night with Taylor Swift
OR
-The Cyclone MBB team making a miraculous and improbable run to the Final Four this year
CW: Wow. We saved the best for last fanatics. Question of the year? Possibly. Thanks for the hard work isucyfan. You da man!
This is tough. Taylor Swift is one beautiful, talented young lady. She could certainly teach me a thing or two…..on the guitar of course.
No competition here though. I'll go with the Final Four run in a second. I love the Clones. I love you fanatics. It would be great for everybody in the state for Iowa State to make that sort of a run. The night with Taylor Swift would be a selfish move. Plus, I'm not sure how much the wife would appreciate it.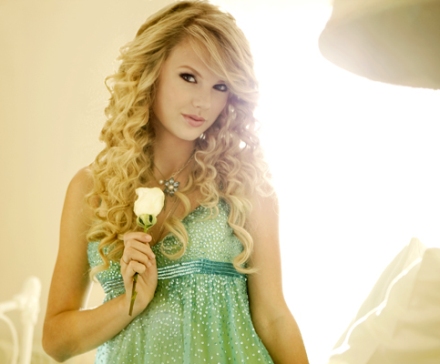 Clones85' writes: Long ways away but what do you think the starting lineup looks like for bball next year? Can you give us 2 deeps?
Also, need good Xmas present idea for the Miss, give me some good ideas.
CW: Great question 85. This is tough but I'll give it my best. I think that the staff could go two ways. Small or big.
Small
PG: Tyrus McGee
G: Scott Christopherson or Chris Babb
G: Chris Allen
F: Melvin Ejim
F: Royce White
Big
PG: Tyrus McGee
G: Chris Allen
G: Melvin Ejim
F: Royce White
F: Anthony Booker
I have a hard time believing that Christopherson won't start next season. Hoiberg loves the guy and he's paid his dues. But still, having guys like Allen and Babb on the bench is hard for me to imagine too. I think we'll see a team where everybody plays around 25-30 minutes per game and they'll press like you wouldn't believe. It'll be 40 minutes of hell, Iowa State style.
As for your wife's Christmas present, if it makes you feel any better, I did all of my Christmas shopping yesterday. Going late is the only way to do it. It gets me in the spirit. I enjoy working against the clock. I like the pressure. There's nothing like beating a tight deadline. I work best that way.
I shopped with one of my best friends yesterday. It isn't a coincidence that our wives are pretty much getting the exact same items for Christmas. We went into Victoria's Secret and had a fascinating conversation. We stumbled up on the big question that every man faces at some point in time. What size? Listen to me 85…If in question, better to guess small than too big. I hope that helps.
UNIGuy4Cy writes: Chris, I was thinking about this the other night, if we land Nealy how do you see this running back situation working out? As of now we have Shontrelle Johnson, Duran Hollis, Jeff Woody, with Rob Standard coming in and hopefully Nealy. That's a lot of good talent with one football.
Also how can Rhoads fix the WR issue, that group will be experienced but have shown nothing in three years?
BTW thanks for everything you do on this site and I hope you and your family have a Happy Holiday season!
CW: I'll begin with the running backs. I think we all can agree that this is a great problem to have. I've been told by a few people to expect Duran Hollis to push Johnson for playing time next season. Keep an eye on that. Remember Jeff Woody last season? He has a very unique skill set. I think that we'll see that from him for the next three years. I've said this about Woody since the first time I saw him play. I don't ever see him being Iowa State's "feature" back, but he'll have a great career doing the dirty work. Think Ryan Koch. Another thing that Jeff brings to the table is leadership. He'll be a major asset to this team in the future.
As far as Standard and Nealy go, who knows? I'm not getting my hopes up that Nealy will commit. If he does, that is just one big bonus. I'm not expecting it. Standard is very talented. With this stable of running backs, it is hard for me to imagine a world in which he doesn't redshirt. Don't forget about James White either.
The wide receiver position at Iowa State is a mess right now. We've all heard the Sedrick Johnson rumors. Johnson, Darius Darks and Darius Reynolds have never really lived up to expectations in Ames. My guess is that Jarvis West will be the go to guy next year. Of course Josh Lenz will be in the mix. Really, any wide receiver on the roster has a shot to play in my opinion. Besides Lenz, I don't think that anybody is safe. I think that true freshman Tad Ecby will make a run at the starting lineup too. This will be a fun position to cover in the spring.
Thanks for the kind words about the site. I really appreciate them.
Yaman3 writes: A co-worker of mine is getting his wife laser lipo for Christmas. How is this a good idea?
CW: It all depends on if it was her idea or not. If she is for it, then that's great. If he is going to surprise her with lipo, that might bet the worst move in the history of marriage. Heads up Yaman. Your co-worker could be searching for a couch to sleep on after the holiday season.
Ms3r4ISU writes: Ten active players on the MBB team; nine active reindeer on Santa's team:

1. Which player is Rudolph?
CW: Diante Garrett is the man with the red nose. He runs the show, just like Rudolph.
2. Which player stays home on Christmas Eve? P.S. Fred Hoiberg is Santa, obviously.
CW: That's easy. Bubu stays home. He is from Ames.
ChadM writes: Is it true you compared Brent Blum's looks to the inspiring dentist?
CW: Okay….I am seriously lost on this one Chad….
Timappelgate writes: What's the one gift that a young Chris Williams wanted the most as a child?
CW: The original Nintendo. That thing was sick. My sister and I played Mario Bros. for days when we got that bad boy.
Nuts4Cy writes: If you had to put odds on Phillips transferring at the end of the year, what would you pick;
A) 25% B) 50% C) 75%
CW: It wouldn't be responsible for me to throw some percentage out there on this because I have no clue. I haven't talked to DeMarcus about the topic. As recent history shows us though, when guys aren't playing as much as they'd like, the attrition rate goes through the roof. That makes Phillips a legitimate candidate to jet.
And also, if you had to pick a loser of the decade, would it be A) DJK (Cocain) or B) Former ISU QB/WR Terrance Highsmith (Herion)?
CW: DJK without hesitation. He threw away a ton of money and actually had potential (and still does) in the NFL.
Cjb1978 writes: Do you want a Clonie™ for Christmas?
CW: I would LOVE a Clonie for Christmas. I'm not sure I am eligible for these prestigious awards though. Am I?
GeroniumusClone writes: If you were snowed in at a CycloneFanatic event for three days over Christmas, where would you want to be and what CFers would you most like to have there? Why?
My guess is your answer will be – Backstage at a Taylor Swift concert with Brent Blum and a video camera.
CW: I'd want to be at Es Tas Bar and Grill in Ames. Why? Well, we all know why. Plenty of soda would be on hand. If we got hungry, the crew could indulge in the world's greatest tacos. On top of everything, there are dozens of the best high-def TV's that money can buy at Es Tas.
I would definitely want you there GC. You'd keep things hopping. I'd like Al_4_State and Cylentbutdeadly to make an appearance. I'd like TornadoMan to show up so that I can argue with him for a good five or six hours (that's a joke TornadoMan, Merry Christmas bud). Heck, how about all 12,000 registered users showing up? Sounds like a heck of a time to me.
CtownCyclone writes: In the Christmas Traditions thread, I noticed a few people mentioned Oyster Stew, which is one of the traditions that my family has. Have you ever had Oyster Stew, and are you fan or not?
CW: I swear that somebody asked me this exact same question last year. Oyster Stew is one hot topic on CF. Weird. I'm not a fan. I usually opt for the beer cheese on Christmas Eve. However, numerous family members of mine are fond of the oyster. It is a popular treat for many.
Chizit writes: Favorite Christmas movie?
CW: "Christmas Vacation" is my personal favorite. "Elf" made a solid run at it but couldn't compete with Uncle Eddie. My wife showed me "Miracle on 34th Street" for the first time on Sunday night. That was pretty good but not immature enough for me. "Santa Clause the Movie" was my favorite as a child. I think that thing was made in like 1985. We just bought it on DVD last week. Good stuff.
MNClone writes: LTRFTQA here, (Long time reader, first time question asker).If you were to choose new names for the big ten's divisions, what would they be? Personally, I'm a fan of lakes/plains.
CW: I'm not trying to be rude here, but I really don't care what the Big Ten does. I'll give my friends over at WRNL a plug here. They had some pretty decent ideas last week. Thanks for submitting the question though. I really do appreciate it. I personally hope that the Big Ten sticks with "Leaders" and "Legends," just we can all continue making fun of it!
LSUClone writes: If CF was to give everyone 10,000,000 credits for xmas, what bowl game would you "make it rain" on?
CW: Straight up…Oklahoma over UCONN. There's no way that Bob Stoops will let his team sleepwalk through this one like we've seen in the past.
ATS? Stanford (-3) over Virginia Tech.
Redblooded writes: I recently got a girls number. I'm not very good at keeping relationships; so how often do I call her. Also she's a hawk fan and I hope to convert her to the good guys, wish me luck.
CW: She's a hawk? Save yourself the trouble and just dump her right now. You can do better. Having said that, dating a Hawk is much better than a Husker in my opinion. In all seriousness, chicks dig it when you snub them. Call her sparingly. Let her call you but still be nice. That's how I used to roll at least. I guess it all depends on the girl. Some are more sensitive than others. Am I really giving you dating advice? Wow…time to wrap this thing up.
Merry Christmas everybody!