Marcus Coleman was born a Cyclone. He grew up in Ames just minutes from Hilton Coliseum. Sam Schuyler grew up 1,170 miles away in Kings Park, N.Y.
This weekend, the two Cyclones find themselves finishing out their collegiate careers side-by-side as staples within the Iowa State wrestling program.
They had totally different journeys leading them to Iowa State, but their impact will be felt long after they leave.
Once a Cyclone, always a Cyclone
Kevin Dresser once shared that when he first began recruiting at Iowa State, he found it could be difficult to pursue kids in-state who had grown up with black and gold rooms.
Coleman was the opposite. He grew up with cardinal and gold dreams. Some dreams even led him to think he would become an Iowa State football player and make it to the NFL. Eventually, those goals changed to wrestling.
When Coleman was a kid he often attended Iowa State duals with his uncle. He remembers being one of the kids who waited for the wrestlers to stop and give autographs. His eyes became set on becoming one of those wrestlers.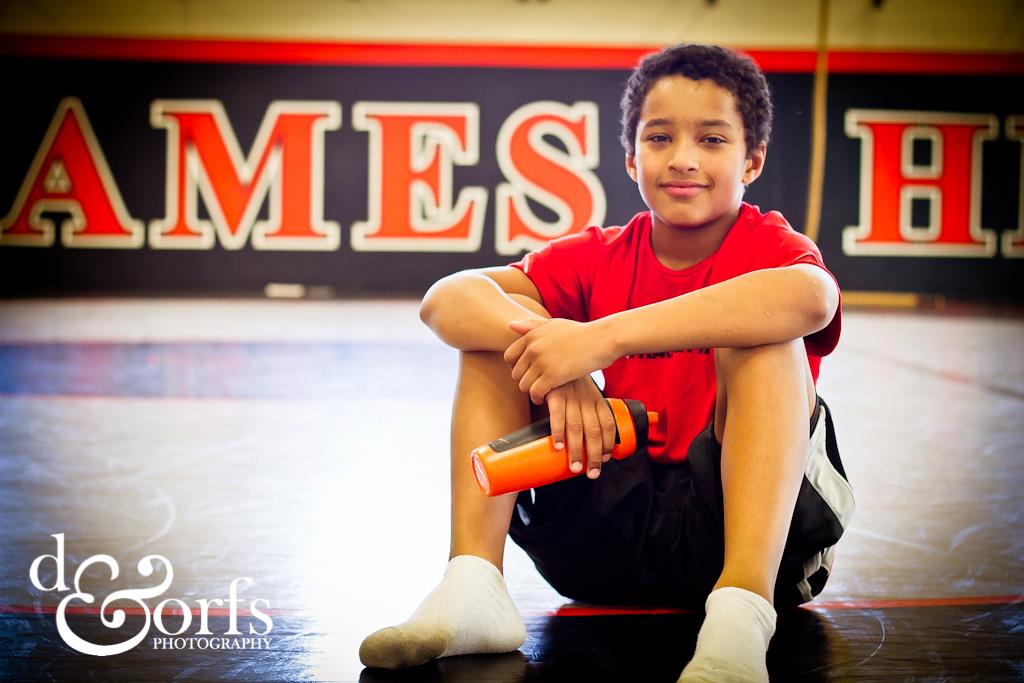 Coleman made his verbal commitment to then-head coach Kevin Jackson in 2016.
When Coleman was preparing to compete for a final time at the Iowa High School State Wrestling tournament, he was surprised when news broke on Twitter that Dresser had been hired as the new head coach.
One of the things at the top of Dresser's list when taking over the program was ensuring the Ames native still wanted to wrestle for Iowa State. Dresser was worried Coleman was leaning towards leaving.
"Marcus is going to hold a special place for this staff," Dresser said. "When I got hired, there was a recruiting class that was kind of on the ropes. I remember calling Marcus and trying to talk him into staying and he cut me right off and said 'Coach I'm not going anywhere.'"
Coleman remembers that call differently because he knew Dresser had nothing to worry about.
"He's a good salesman. He told me they believed I could still be a superstar," Coleman laughed as he reminisced on the call that happen over six years ago. "It was a no-brainer for me. I did research and saw what he was able to do for Virginia Tech so I knew I'd be successful. It was an easy decision for me."
In his first season as a Cyclone, Coleman went 24-18, finished fifth at the Big 12 Championship, and qualified for the NCAA Championship. The next few seasons for Coleman rollercoasters. But it wasn't until the end of the 2021-22 season that things finally clicked, propelling him to be the wrestler he is today.
Coleman admits he is a poor loser.
When he stepped off the mat in St. Louis at the 2021 NCAA Championship (after getting pinned in the Round of 16), Coleman found himself crying under the bleachers.
"I remember him coming off the mat and bawling his eyes out," Dresser said. "I love it when guys bawl their eyes out because it shows me that it's really important to them. He made a decision at that time that he was going to finish this the right way."
Since then, Coleman has completely elevated his presence, not only in the practice room but nationally.
Two seasons ago, Coleman was the No. 21 seed at the national tournament at 197 pounds. This season, he's the No. 5 seed at 184 pounds. He finished in second place at the Big 12 Championship, his highest finish. He went 17-2 overall with 50 takedowns to his name this season. His most notable win of the season was taking down Penn State's No. 1 Aaron Brooks at the Collegiate Duals in December.
Coleman credits his success to assistant coach Derek St. John and teammates David Carr and Yonger Bastida who have trained with him day in and day out to refine his style, and technique and challenge him as a person.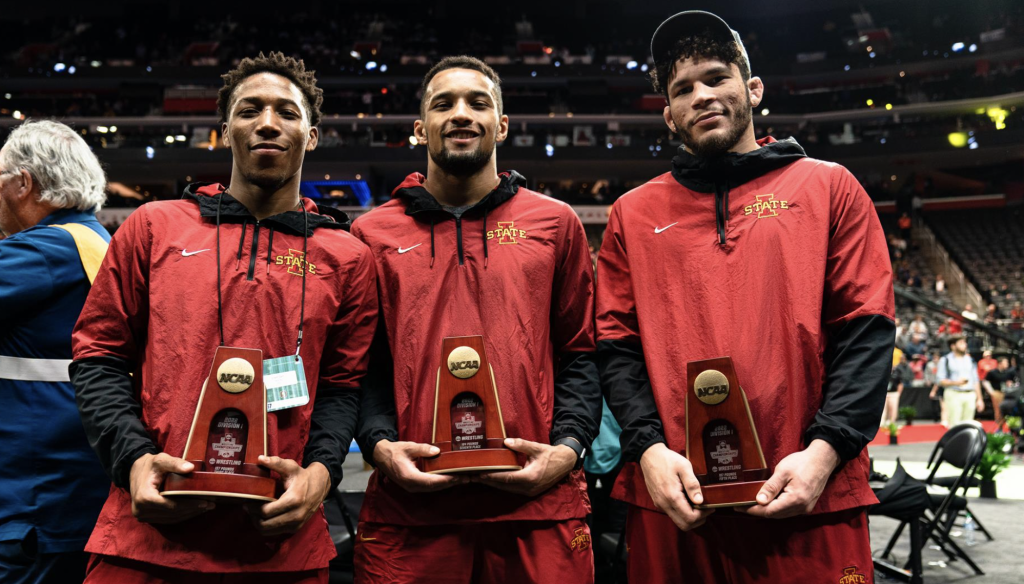 So what does it feel like for Coleman to finally see himself become a staple to the success of the program?
"Seeing myself become the type of athlete they (the coaching staff) wanted their guys to be when I first came here, preaching consistency and hard work and doing the right things on and off the mat, it means a lot," Coleman said.
Six years will come to a close for Coleman and the reality hasn't fully set in.
"I've said many times, I grew up coming to duals and getting signatures at the end of matches," Coleman said. "It hasn't really hit me yet but I've lived out my dream. I'm blessed to have been able to wrestle in a place like Hilton. It's pretty cool being one of those guys now who gives out the signatures."
Blind leap of faith
Schuyler had never stepped foot in the state of Iowa when he committed to Dresser, and he didn't need to when it came to making the decision to wrestle for him.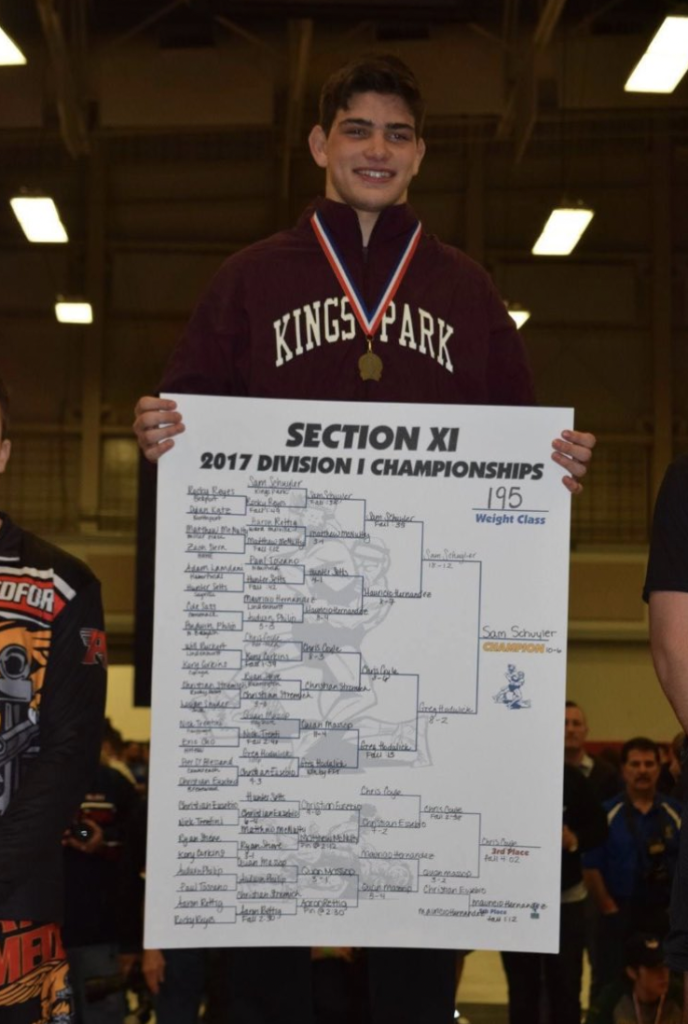 Schuyler didn't have a lot of offers coming out of high school so he took the first opportunity that he could get. That landed him at Buffalo. After getting a few seasons under his belt and earning an NCAA Championship qualification, he felt he had enough leverage to enter the transfer portal.
It was through Zach Redding's dad, Gary Redding, that Schuyler found his in with the Cyclones. Through a lot of phone tag, the day finally came when Schuyler got the call from Dresser. Iowa State's then-starting heavyweight, Gannon Gremmel, had announced he was forgoing his extra year of eligibility so he knew this was his chance.
"I told myself, if I'm transferring, I'm gonna go to a better school. I'm going to go to a school that does it right," Schuyler said. "When they (Iowa State) reached out I was like ok this is the Big 12. I'm all in. When you lay out all the traditions this university has in wrestling and all of athletics, how can you not want to go to a school like that?"
Schuyler's father suggested they buy tickets to a dual and go experience it. Schuyler said no.
"I told him no, I'm just gonna go. I'm just going to commit. I didn't even come to check it out," Schuyler said. "I was just so deadset on Ames. I called Dresser and said 'Ok I'm coming,' and he told me, 'Ok be here in two days' so my dad and I took off."
Schuyler's first experience with Ames was eating breakfast at The Grove Cafe located on Main Street which is considered "old Ames".
"I sat quietly and ate my food and thought to myself, this is crazy. I looked out the window and I saw like a little tumbleweed," Schuyler recalled with a laugh. "I thought to myself like, ok, this cannot be it."
Despite the first impressions, Schuyler had no trouble making himself at home.
In his two seasons as Cyclone, Schuyler went from 9-4 overall, a fifth-place finish at the MAC Championships, and a trip to the NCAA Championships through an at-large bid to a top 10 guy in the nation at the DI level. Today, the heavyweight is 17-3 overall, finished in second place at the Big 12 Championships, and is the No. 8 seed at the NCAA Championships.
"When you're surrounded by guys who all want to win, you get better. You don't have to think about winning, subconsciously you just win," Schuyler said when reflecting on his transfer.
Being a Cyclone and wrestling at Hilton Coliseum has exceeded all of Schuyler's expectations, even ones he didn't know he had. When it comes time to reflect on his final days he has refused to let that sink in.
"I didn't really know exactly what I was looking for in a transfer. I had an idea but Iowa State's been way better than I could've imagined. My workout partner is world-class. I didn't even know Yonger Bastida existed when I was transferring and getting to wrestle with a guy like that is awesome. I mean, I'm coached by guys like Brent Metcalf and St. John that are guys I grew up watching," Schuyler said. "Wrestling in Hilton and having all those fans, I never had that. Everything about this school is everything I wanted and I didn't even know I wanted it. It checked all the boxes."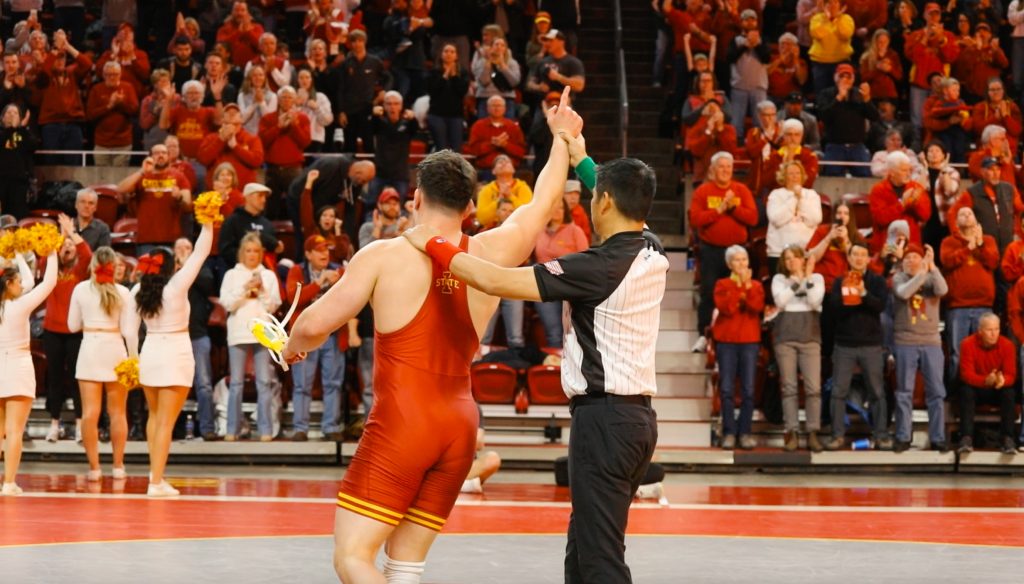 Schuyler has been an anchor to the lineup, literally. As the heavyweight, you're always the closer. Some are able to live up to that pressure and some aren't. For Schuyler, it's where he finds himself most comfortable. It's where he has made the most impact. When he reflects on his career, his favorite memory was being able to bring the win home in dual against Pitt. He had a match-winning takedown over then-No. 5 Dayton Pitzer.
"I think I've always been capable of having success in wrestling but I needed a coach and a program that could pull it out of me," Schuyler said.
The New York native found just that in Ames.