Jan 2, 2021; Glendale, AZ, USA; Iowa State Cyclones head coach Matt Campbell against the Oregon Ducks during the Fiesta Bowl at State Farm Stadium. Mandatory Credit: Mark J. Rebilas-USA TODAY Sports
"There is no education like adversity." — Benjamin Disraeli
…
Remember last spring – during the heat of the pandemic – when hardly any live sports were happening and we were all starved for any sort of fresh entertainment we could get our bored-to-death eyeballs on?
I'm talking right around the time when Tiger King got big…
ESPN rushed to debut its much-anticipated "Last Dance" documentary, which chronicled Michael Jordan's iconic career, the Chicago Bulls dynasty of the 90s and all of the dramatic details in between.
A theme within that 10-part series resonated with me.
Championships are usually not won overnight.
This fact is rather difficult for sports fans to process in 2021 with the exhausting 24-hour news cycle, college transfer rates at an all-time high (and constantly rising), coaches getting fired for not giving boosters instant gratification and professionally "super teams" being formed every offseason.
What struck a cord with me during "The Last Dance" though was that Jordan – the greatest basketball player of all-time – didn't accomplish anything overnight.
Until the Bulls broke through in the summer of 1991, Jordan's entire career had been a grind.
A late-bloomer growing up, Jordan didn't start for his high school team until he was a junior. Jordan didn't go pro until after his junior season at North Carolina.
Jordan played for three coaches before the Bulls found Phil Jackson in 1989.
After being drafted No. 3 in the 1984 NBA Draft by the Bulls, it took MJ and that organization seven (!!!) seasons to finally get over the hump to win a championship. The Bulls didn't make an NBA Finals until the year they won that first title in 1991.
It took perhaps the greatest sports dynasty of a generation featuring perhaps the greatest athlete of all-time close to a decade to mature and develop into a TEAM that was able to beat the great Celtics, Lakers and Bad Boy Pistons.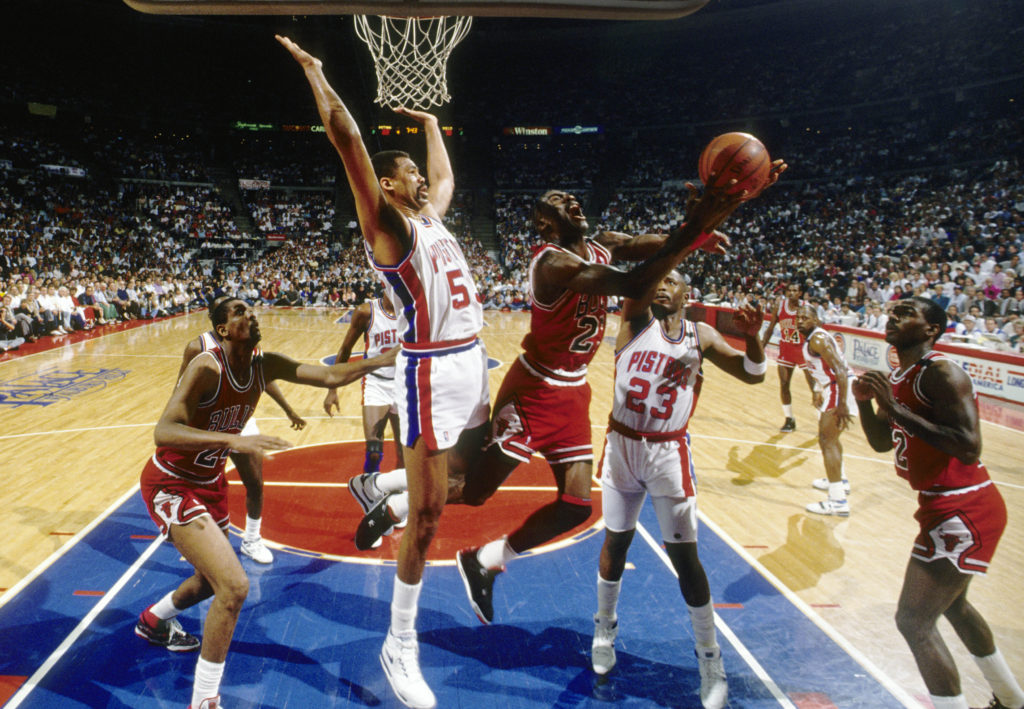 …
"Adversity causes some men to break; others to break records." — William Arthur Ward
…
How does this relate to Iowa State Football?
The Matt Campbell era has been one slow but steady climb up the mountain. It has really been the perfect mix of player development, improved recruiting and great coaching that has gotten Iowa State Football to the point where it won a New Year's Six game in 2021.
The formula hasn't been earth shattering. Recruit players that fit your culture. Develop those players. "Hit" on some guys along the way.
Year after year, the Cyclones have added freshmen who are good enough to play immediately (Brock Purdy, Mike Rose, David Montgomery, etc.) and development guys (Sean Foster, Jake Hummel, etc.) have stepped in to fill holes.
The results of the 2019 season – a 7-5 mark and loss to Notre Dame in the Camping World Bowl – might have been a disappointment to some. But to those paying close attention, Iowa State was a great "buy low" stock exiting 2019 and heading into 2020.
The Cyclones were a young roster that was severely beat up by injuries in 2019. Iowa State didn't lose much while most returning contributors were only entering their prime.
Another offseason of continuity within the coaching staff proved to be large, especially when COVID hit.
Physical beatdowns at the hands of Kansas State and Notre Dame to end the season proved to be highly motivating for this program entering the offseason, with new strength coach Dave Andrews taking the wheel in January.
Leadership got Iowa State through the most tumultuous offseason in college football history.
And out of nowhere, the Cyclones lost their opener to Louisiana (and best offensive lineman to injury in the process). The world was seemingly coming to an end, at least for everybody outside of that locker room.
That's when the impeccable culture fully took over. We all know what happened after Louisiana, which leads us to the upcoming 2021 campaign.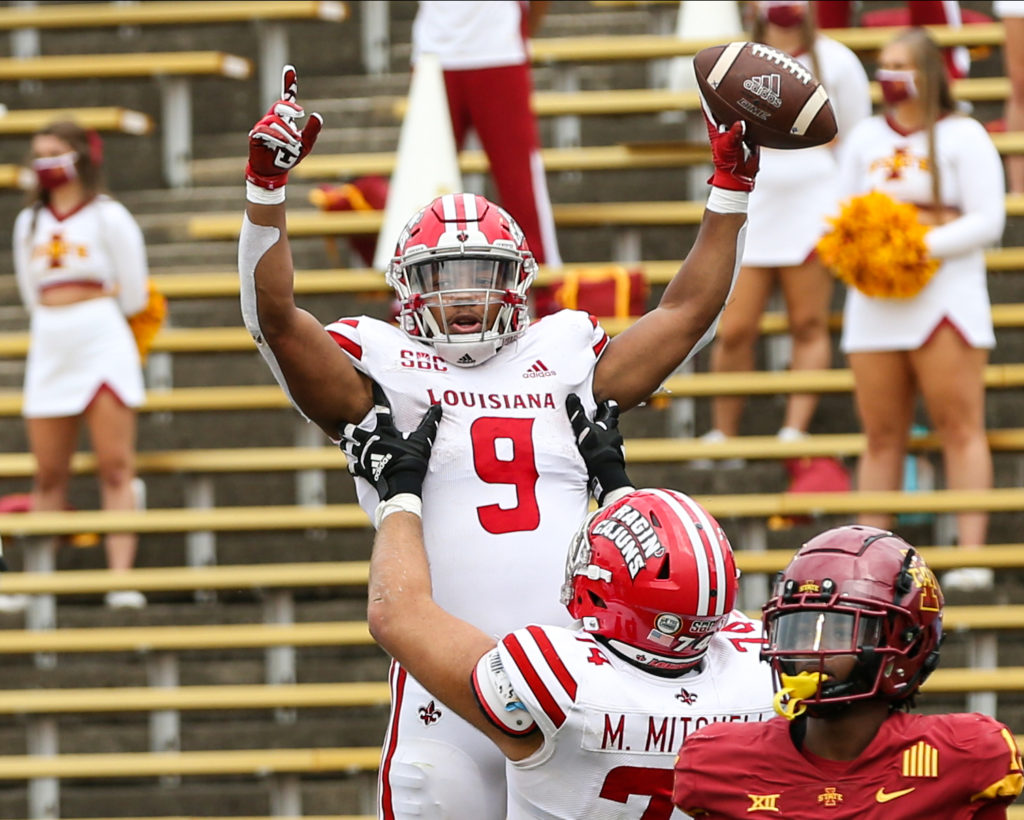 …
"Adversity is preparation for greatness." — Andy Andrews
…
Looking ahead to next year …
Iowa State is about to enter the 2021 season as one of the most proven programs in the country.
The Cyclones recording the Big 12's best record last season was no fluke as Matt Campbell has acquired a talented roster that can play with and beat nearly every program in the country.
But the experience that Iowa State returns is what gets me excited. I'm not talking about highlight-reel touchdowns and big wins either.
The close call in Arlington vs. Oklahoma and Heisman Trophy snubs are what make me believe this program is on the verge of something even more special than what we have already witnessed.
The supremely talented, deep and well-coached Cyclones are callused, battle-tested and heavily motivated. Iowa State has yet to reach the top of the mountain, and this group of high character young people know this.
From Charlie Kolar to Greg Eisworth, nearly every Cyclone who decided to come back for another season has mentioned the same thing as an explanation.
"Not done yet."

"Unfinished business."
Those sorts of things.
…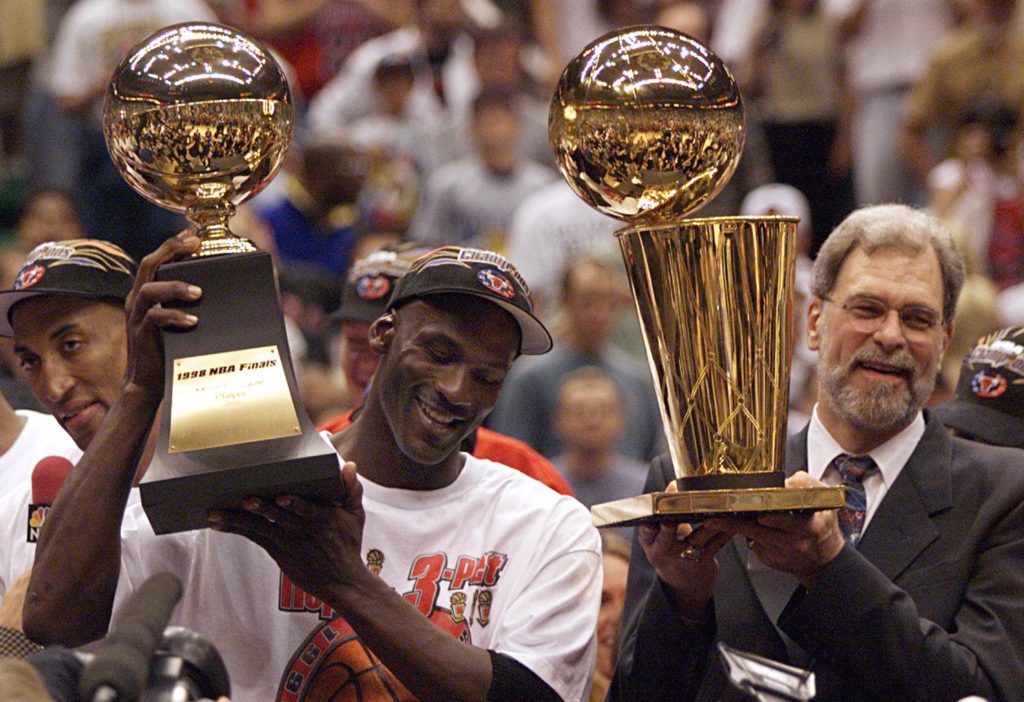 …
Which brings us back to "The Last Dance."
My favorite Michael Jordan story of all-time goes back to the end of the 1987 season. For the second year in a row, the Bulls had been swept in the first round of the playoffs by the Celtics. Under first-year head coach Doug Collins, Jordan had received criticism for his defense – or lack thereof.
The G.O.A.T. went scorched earth that offseason and won the NBA's Defensive Player of the Year award in 87-88.
During the development years, Jordan and the Bulls used their failures from the previous season to motivate them for the future.
That is how I see Iowa State entering 2021.
All eyes are on Oklahoma and a Big 12 championship. If you do that, much larger prizes could be lurking beyond.
Iowa State Football is never going to be a "super team."
Slow and steady is the chosen route for this program and by my estimation, with 20 of 22 starters returning for 2021, all of that adversity and experiences is about to pay off in a big way.