Iowa State wrestling held its official final round wrestle-offs on Friday afternoon in Hilton Coliseum to determine who the starting lineup will in the upcoming home opener.
The first dual of the season will be on Jan. 3rd at 1 p.m. against Wartburg.
The starting lineup will go as follows:
125 – Alex Mackall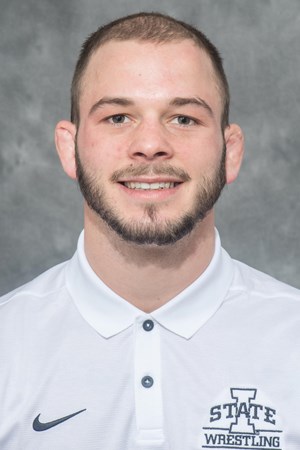 Mackall, a redshirt senior, defeated Corey Cabanban by a 3-1 decision.
Cabanban, a redshirt sophomore from Hawaii, put up a great fight for the entire match. Mackall walked out the winner by securing a late takedown in the second period.
133 – Zach Redding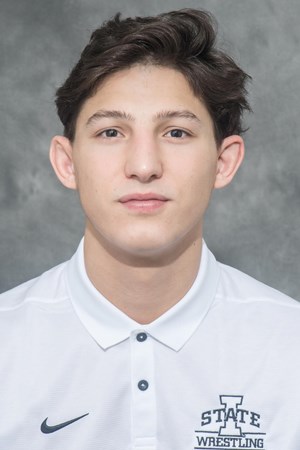 Redding defeated Ramazan Attasauov by a 4-3 decision in a TB1.
This matchup was the upset of the day. Attasauov is a 2020 U23 National Champion, so on paper it seemed that the result would be in his favor. Redding, a true freshman, walked out with an impressive win.
141 – Ian Parker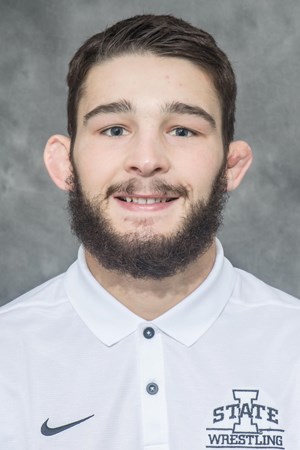 Parker defeated Todd Small by a 19-4 technical fall.
After the first period, the match was tied 3-3. That didn't last long as Parker dominated the rest of the way garnering three takedowns, an escape, two 4-point nearfalls, and riding time.
Parker is one of the best guys on the team so it would be tough for anyone to take his starting spot.
Something to take note of: Small wrestled as the starter at 133 pounds last season.
149 – Jarrett Degen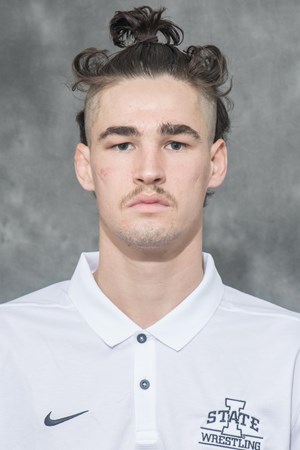 Degen defeated Cam Robinson 7-6.
For once, Degen was matched up against someone who has the same tall, lanky build that he possesses. Robinson, a true freshman from Pennsylvania, scored two takedowns early and led the match 5-4 at the end of the second period. Degen was able to secure the win with a late takedown in the third.
157 – David Carr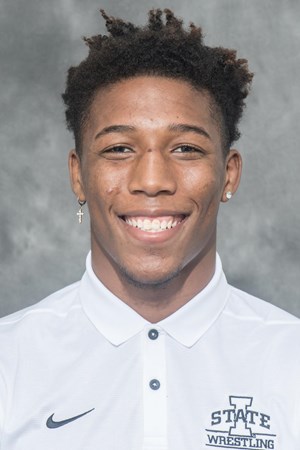 Carr defeated Carter Schmidt by a 17-3 major decision.
Schmidt, a redshirt freshman, put in good work as he faced off against a junior world champion. Carr walked out reminding everyone just how fun he is to watch.
165 – Isaac Judge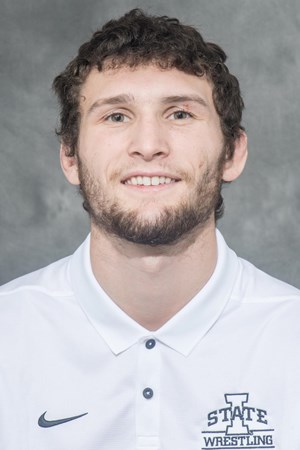 Judge defeated Austin Stotts by a 4-2 decision in a SV2.
This was a pretty even match up except Stotts was more of the aggressor to start. Judge seemed to hit his stride after being called for stalling.
174 – Julien Borderson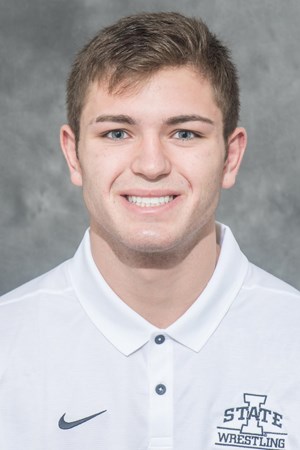 Broderson pinned Mac Southard in 1:48. It marked the only pin of the day.
The redshirt freshman compiled a 21-5 record while wrestling unattached last season. He led the team in pins with 13 falls on the year. He will definitely be a guy to watch.
184 – Tate Battani
Battani won by injury default over Joel Shapiro.
Shapiro was able to walk off the mat on his own. Battani was leading the match 6-2 before it ended. He garnered a takedown, two back points, and a reversal in the third.
Note with this weight class: Redshirt senior Sam Colbray will wrestle off for this starting spot at a later date.
197 – Yonger Bastida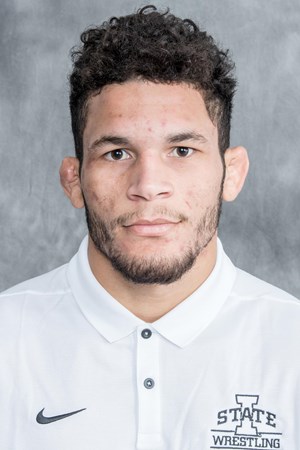 Bastida defeated Cody Fisher by a 9-1 decision.
Having Bastida immediately eligible to wrestle is huge for the Cyclones. He is a true freshman from Cuba who in 2019 won the Panamerican Junior Gold Medal. In the match up against Fisher, a true freshman, he was quick on his feet and dominant. He will be a huge asset.
HWT – Gannon Gremmel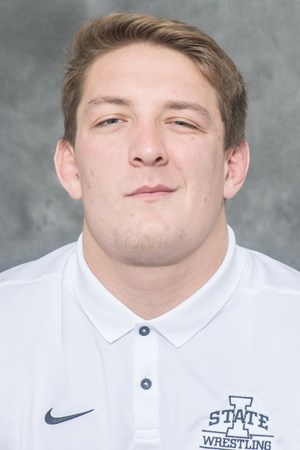 Gremmel defeated Francis Duggan by a 12-4 major decision.
Gremmel, a redshirt senior, had a solid performance. The thing with Gremmel is that he is good enough to go head-to-head with the best. The biggest key for his success is staying confident and continue to open up his offense the way he performed in the final wrestle offs.
So what did we learn?
Given the structure of the season due to the pandemic and some major guys left to wrestle-off at certain weight classes (Austin Gomez, Sam Colbray, and Marcus Coleman), this probably will not be the lineup you see come nationals. The good thing is it is still a solid lineup consisting of five veterans and five rookies.

The wrestle-offs showed the growth of this program. There is definitely some good depth overall, which was something that was lacking in prior years. A prime example is having two NCAA qualifiers facing each other for a starting spot (Small and Parker), which is a good problem to have for Kevin Dresser. Currently, Track Wrestling ranks the Cyclones at No. 9 in the country.

The biggest concern of the day is that 165-pounds appears to continue to be a hole in the lineup, as it has been for a while. After the final wrestle-offs, it still seems as though it will continue to be up in the air as there is no clear dominant Cyclone who has shown he will make that spot his.

Marcus Coleman did not wrestle for a starting spot but he will later down the road according to ISU Wrestling on Twitter. But, he did wrestle and he won his match 16-2 against Hunter DeJong at 197 pounds. He looked confident and aggressive in this weight. He seemed more in his element compared to last season where he lacked consistency. When it comes for him to wrestle Bastida for that starting spot it will be interesting.

To watch all of the matches, you can find the whole stream on the Iowa State Wrestling Facebook.