Like many of you, I have been stuck inside with toddlers trying to make the best of an odd holiday over the last week. It is a blessing, but it can also be somewhat mind-numbing.
I'm a college football guy. I love crappy bowl games, MACtion, realignment rumors and bad kickers.
Due to the combination of Iowa State participating in a New Year's Six bowl, being stuck in my house, some entertaining lower-tier bowls and the fact that I don't get to write nearly as much as I would like to anymore, I have a plethora of college football thoughts on my mind today.
Now, I unload.
A quick programming note before: Join Brent Blum and me at 8 p.m. Wednesday for our Fiesta Bowl preview show. The kicker: Iowa State legend Dan McCarney will be on the stream and we can't wait!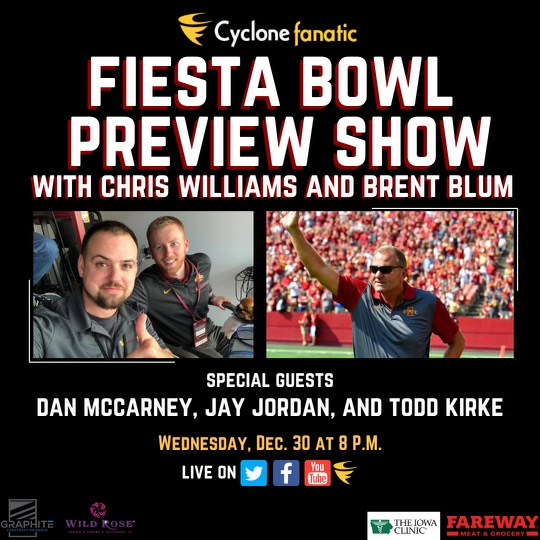 Five thoughts….
1 – 20 years later: It was just over 20 years ago when Iowa State won its first bowl game in program history.
In Arizona.
Personally, I will go back and watch the 2000 Insight Bowl at some point this week just for additional perspective as to how far this whole thing has come in two decades.
What a wild game that was, and what a small world. Of course, Pitt's defensive coordinator that day, an Iowa native named Paul Rhoads, went on to eventually become the 31st head coach in Iowa State's history.
It is fitting though that the Valley of the Sun is where – in my mind – this fresh, more competitive (with an administration more committed to the sport), modern day Iowa State football program was born. It is also where the Cyclones will be on the largest stage in the program's history: Saturday at 3 p.m. (central) in the Fiesta Bowl vs. Pac-12 champion Oregon.
2 – Such an odd bowl season: I was watching the backlash to Iowa's Music City Bowl vs. Missouri getting canceled on Sunday night and it got me thinking about the insanity that this bowl season really represents.
Teams in the SEC, ACC and Big 12 have been "in season" since July, when fall camp began. Now granted, regular season games didn't start until mid- to late-September. But if you ask any former player or coach, games are the fun part. The grind is camp, practice, taking care of your body, etc. That's in a normal year. In 2020, these guys couldn't visit girlfriends, families, go out for a burger or really do anything to unwind away from the game.
Then you have the Big Ten and Pac-12, whose seasons didn't start until November.
Oregon, for example, didn't play its first game until Nov. 7. Iowa State played its seventh game of the season that day, which was a nerve-racking 38-31 home victory over Baylor.
As fans, we only see a mere fraction of what goes into all of this. Even for the programs like Iowa State that are flying high, the 2020 season has been a total grind that mostly everybody involved with college football is ready to see come to a close.
These guys are tired.
3 – My complicated relationship with college football: I love this sport so much, but sometimes I also really hate it. I am a confused college football loving soul.
Part of the reason I can host a daily radio show with content that is probably 70 percent college football throughout the course of a year is because this sport is so damn dysfunctional.
Nobody works together.
The schools are quick to stab each other in the back. Conferences lie to one another (what the Big Ten did prior to this season is a perfect example) all the time.
A bunch of old guys in Pasadena refuse to join the rest of us in the current century and are constantly holding the sport back.
Politicians are heavily involved.
I despise the fact that the suits in charge of this thing didn't see the writing on the wall back when the Pac-12 and Big Ten were tardy to the party.
You all can call me a Big 12 homer as much as you want but I swear this to you: When I give analysis on the sport daily I attempt to be as objective and real as possible. It is not realistic to fairly judge resumes in this sport because of how uneven things are – IN A NORMAL YEAR. Leagues play different amounts of non-conference games. Non-conference schedules are never created equal.
It's messed up!
Yet this year, the College Football Playoff committee was supposed to fairly judge an Ohio State team that only played six games against the likes of programs that played 11?!?
Come on!
It isn't possible!
So why didn't the expanded playoff happen?
The old guys in the suits. They don't like change and they are always in a painfully slow tortoise race when it comes to adapting.
What's funny though is that a few weeks ago, when Brian Kelly and Dabo Swinney basically put a gun to the Rose Bowl's head, that game got moved to Dallas at the snap of a finger.
So it is possible.
Why couldn't we have experimented with an eight-team playoff this season?
We should have.
The leaders of college football let everybody down.
It's flat-out dumb from a business perspective too.
It doesn't matter whether you're a CEO of a multi-billion dollar company, a local restaurant owner or a regular Joe managing your family's finances — everybody has had to adapt to the new world in 2020. 
Everybody except the College Football Playoff, which stands to lose hundreds of millions of dollars this season.
Did anybody in that room think, "You know we could experiment with an extra round this year, make up for some of that lost revenue, please our business partner (ESPN) who took it in the shorts this year and reassess everything at the end of the year?"
I have no clue, but the fact that it didn't happen is the least surprising thing I've seen all year in sports.
College football is always painfully slow to adapt. I know I hate this, but I also find it fascinating.
4 – Media change has been accelerated, and it will greatly affect college sports in the near future: Brent Blum and I did several podcasts about this very topic when the quarantine first began back in March and April. I recalled how my parents – both in their 60s – lost their minds last winter when Iowa State had basketball games that they were only able to view on ESPN+. 
These same parents, due the quarantine, now watch television via an Amazon "Fire Stick," binge watched "Tiger King" on Netflix and are contemplating cutting the cord altogether.
In the past, I was told there was no chance that the Big 12 or any other P-5 league would sign an exclusive tier-one deal with a streaming platform.
That might still be the case for the next round of television deals (although I doubt it), which will begin in 2024. However, somebody is going to be the first to take the plunge. While this might have been 10 years off a year ago, I reckon that like everything else in this world due to this pandemic, this change has been moved up considerably.
Amazon and Apple are currently in a race to become the world's first $2 trillion company for crying out loud.
You're telling me that if those companies (not to mention Netflix) want to get into sports, they couldn't throw enough scraps (what it would be to a company of that size) at a league like the Big 12 to make it worth their while?
Ten years ago, you had to have network television at your disposal for the sake of exposure. That simply isn't the case anymore. Every game from every league is televised. Problem is, most young people don't watch traditional TV.
Come to think of it, why in the hell am I still paying for DISH Network?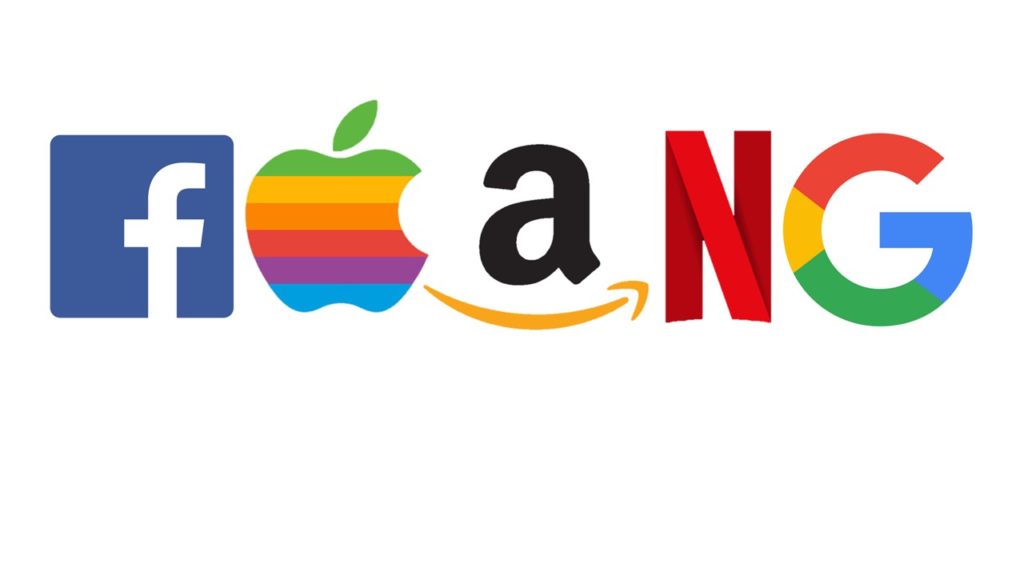 5 – What is the Heisman Trophy?: It is awarded annually by definition to, "the most outstanding player in NCAA football."
That isn't what the Heisman Trophy represents in 2020.
Sure, some years the 1,000 or so voters (ridiculous) get it right but at some point in time, we lost our way in handing out what was once the most prestigious award in all of sports.
Clemson's Trevor Lawrence, by any standard, is the most outstanding player in college football.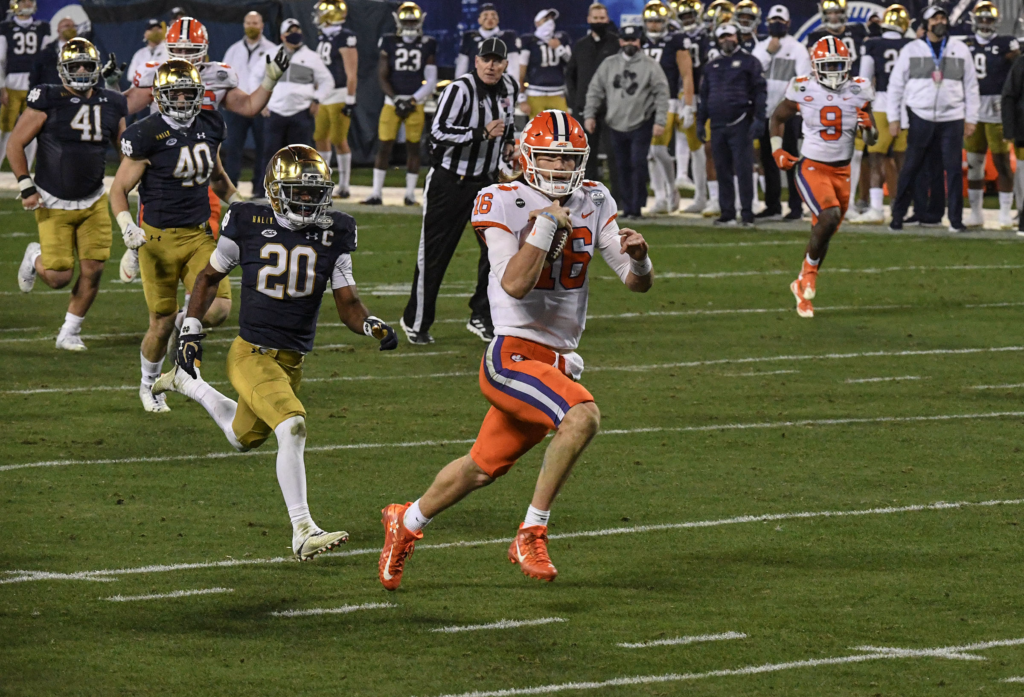 Why wouldn't he win it this year? Because he had to miss a few games this season because of Covid? Every team in the country missed games (some more than others) because of Covid! We almost didn't have a season!
Don't overthink this, Heisman voters. Everybody who watched the games this year knows who the best player in the country is.
In a hypothetic college football fantasy draft (my dream), anybody with a brain would take Lawrence over any other player in the country with the No. 1 pick.
This is not difficult.
Trevor Lawrence should win the Heisman Trophy.