Dec 28, 2019; Orlando, Florida, USA; Iowa State Cyclones head coach Matt Campbell runs out with teammates prior to the game against the Notre Dame Fighting Irish at Camping World Stadium. Mandatory Credit: Kim Klement-USA TODAY Sports
AMES — He's data-driven. Hard-nosed and science-based. With a little zen mixed in.
In other words, Iowa State's new strength and conditioning coach Dave Andrews is a perfect fit for Cyclones' mentor Matt Campbell, who upon announcing the hire earlier this month, hailed him as the "one of the best strength and conditioning practitioners in the country."
Andrews — whose family remains in Pittsburgh for now — is determined to ensure his vision for Iowa State fully aligns with Campbell's and his staff.
 And unsurprisingly, in a lot of ways it already does.
"I'm just here and serving his mission from the good to the great model that I think he's been preaching," said Andrews, who replaced Rudy Wade as ISU's top strength and conditioning guru. "My goal, to be brutally honest with you, is just to fully invest in the current player, the current student-athlete, trying to marry the things from the football office upstairs, downstairs into the weight room, and really just develop those intimate relationships and then go ahead and push that from good to great."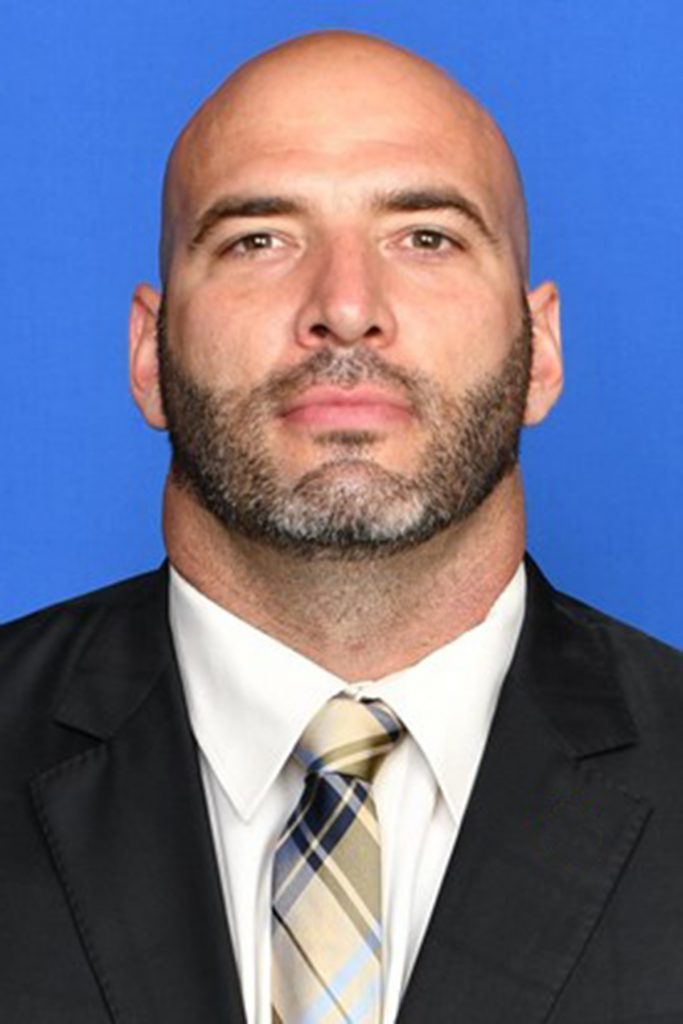 That may as well be the Cyclones motto — turning good into great — for the second season in a row. In 2019, a 7-6 finish amounted to disappointment as ISU consistently failed to execute in key moments and fell three times to top-20 teams by a combined four points.
Campbell and his players talked a lot about finishing strong and Andrews believes his charge is to help make that routinely happen in 2020 and beyond.
"I think that the mental piece is of the utmost importance," Andrews said. "I was telling the guys and tell the student-athletes that the mind runs the body. So in terms of that, really, trying to get those guys to buy into the details. We talk about working within the margins, but again, it's attention to detail, it's effort, and right now it's even like — and I talked to (ISU director of player development Aaron) Hillman earlier — it's about engaging with one another down the stretch. I'm not sure there's a secret recipe there, nor do I think I was the difference at the previous place in terms of those late game comebacks. I think a lot of that has to do with what plays have been called, the situations. Do I feel like I can help from a mental piece and a physical piece? I do. But I'm also humble enough to know that that probably isn't the difference at all times."
It is sometimes, though. The past two seasons the Cyclones can point to a handful of critical penalties, missed tackles or botched plays that prevented the standard from crossing that "good to great" threshold. Clean up half of those instances and double-digit win totals become possible.
"I always say that you're either trained or you're untrained," Andrews said. "Right now, everyone is in training. So we're training them for those moments that we can go ahead and try to finish the game; try to finish someone physically. Impose your will. Those are things that I'm embracing right now and I'm really just enjoying the process."
Andrews' name and methods not only carry clout with coaches such as Campbell. Players should take notice that NFL stars such as the Los Angeles Rams' Aaron Donald and the Kansas City Chiefs' Travis Kelce return to Andrews to train.
He calls it "humbling" when former players-turned-NFL All-Pros seek his guidance, but that long-lasting bond stems from building relationships and, ultimately, trust.
"I have a personal relationship with each one of those guys," said Andrews, who coached Donald at Pitt and Kelce at Cincinnati. "I would do anything for them and vice versa, I feel the same way that they probably would do the same for me. But that also provides perspective in terms of what the standard should be from a physical sense in terms of how you go about your work, your business. I think those lessons, we can provide our student-athletes with. It's not, 'Hey, I trained those guys 10 years ago.' No, I actually trained that guy two months ago. Aaron Donald — I was training Aaron Donald three days before I came here. And part of me, when I left the University of Pittsburgh and there were conversations with a guy like Aaron Donald like, 'Hey, this is absolutely a professional move for me. No different from when those guys have to make decisions in free agency.
So, ultimately, it gives me perspective professionally. It makes me feel comfortable and then I can provide perspective to our current student-athletes in terms of what it should look like. I have a pretty sound understanding as to what the next level — what those guys are going to be asked to do and how they're going to be asked to take care of their bodies. And it's more than just the physical training that I see. A lot of it is the unseen piece. How do we teach them? How are they sleeping? What are the eating? All of those unseen things that are going to make the difference on Saturdays."