Mar 16, 2019; Kansas City, MO, USA; Iowa State Cyclones forward Michael Jacobson (12) celebrates after making a three-point shot against the Kansas Jayhawks during the first half of the final of the Big 12 conference tournament at Sprint Center. Mandatory Credit: Amy Kontras-USA TODAY Sports
It is June 7 and I am really bored.
Chris Williams is somewhere in Southern California while I am back here in Iowa trying to keep the site afloat. Honestly, that job really is not boring. It is hard.
Chris does so much work and when he leaves it piles his work on top of my work. I sent him an email to ask a question on Thursday and it literally bounced back to me saying to email me.
How can I possibly solve a problem I don't have the answer to by asking myself?! While trying to answer this new question, I started to think about the 2019 YMCA Capital City League like any red-blooded American male would do and thus I'm getting back to doing my job today of writing about things only a select few people on Earth care about.
That's right, it's time for my annual preseason YCCL power rankings.
The league is going to look a lot different this season without reigning MVP Tyrese Haliburton, but I have to respect him sitting out the league since he's hopefully going to be winning a gold medal for the good old Red, White and Blue with elite head coach Bruce Weber in the U19 FIBA World Cup.
His absence is already on top of YCCL single-season scoring record holder Marial Shayok moving onto the pro ranks plus fan favorites Lindell Wigginton and Talen Horton-Tucker moving into their own professional futures.
This means the league is wide open but is not devoid of great storylines. With that, here are my initial YCCL power rankings.
---
1 – Des Moines Outreach Lion's Club
It is starting to seem a little fishy that league commissioner Derek Hannah somehow ends up with the best team on-paper every preseason. Makes you wonder if there should be some sort of YCCL corruption investigation created by the league's coaches (kidding, of course).
Regardless, Hannah's squad, led by Cyclone senior forward Michael Jacobson, is the head-and-shoulders best when I look at these rosters.
Jacobson was playing some of the best basketball of his career towards the tail-end of last season. I (and several others) voted for him for Most Outstanding Player of the Big 12 Tournament in Kansas City. It will be interesting to see how he can continue to grow leading up to year-two on the court in Ames.
He will team up with Cyclone freshman guard Caleb Grill, who could end up as one of the biggest recruiting victories of the Prohm era considering the timeframe and coaches he beat out. Grill made a massive jump in the final Top247 released this spring and ended up as the program's top recruit for 2019. Much like Haliburton last season, who was also teamed with Jacobson, I believe he has sneaky league MVP potential.
Those two will be joined by a pair of Drake Bulldogs who could be big-time contributors for Darrien Devries' team in 2019-20. Jonah Jackson averaged 12.4 points per game and shot 47 percent from deep last season at John A. Logan College in Indiana while Garrett Sturtz figures to see a bigger role in his sophomore season.
The most intriguing player on the entire roster happens to be a high schooler. Five-star 2020 center N'Faly Dante will play in the league for the first time and enters as certainly the most heralded player we've seen in YCCL since… I don't know… Harrison Barnes?
Dante is considered the No. 8 player and No. 2 center in the country for the 2020 recruiting cycle. Iowa State has, obviously, shown interest in the 6-foot-11, 230-pound potential McDonald's All-American, but it could be a very uphill climb with programs like Kentucky, Kansas, Oregon and others sniffing around.
Watching Dante team up with Jacobson and Grill might be worth the price of admission (which is zero dollars) by itself.
2 – Waukee-Clive Veterinary Clinic
Placing Lion's Club at No. 1 was by far the easiest part of this entire exercise. There can be cases made for almost every other team in the league for all the spots after No. 1, in my opinion.
After some serious introspection, I landed on the George Conditt led Waukee-Clive Veterinary Clinic squad in this spot. Most everyone expects big things from Conditt in his second year in the program, including myself. The young big man showed during his freshman year he's not scared of bright lights or big situations. What situation is bigger than headlining a YCCL squad, amirite?
Conditt will be joined by Cyclone top-200 recruit Tre Jackson, who could battle for some immediate playing time in 2019-20. Of all Iowa State's 2019 signees, Jackson might be the one I know the least about so I'm excited to see what he can do on the court this summer.
Those two will be joined by former Cyclone Brady Ernst as he prepares for his first season at Drake after spending time at Indian Hill CC and Florida Gulf Coast since he was in Ames. If nothing else, I'll bet Ernst has the most frequent flyer miles of anyone in the league.
Cap City mainstays Jordan Stotts and Luke TerHark will be key pieces of this squad as well.
3 – MRG International
This ranking is largely based on how much I like the Cyclone pairing of Terrence Lewis and Javan Johnson. Anybody who has listened to me on podcasts or read my writing during the last three years knows how much Lewis stock I still hold and never (ever, even if there's a fire) will sell.
Lewis and Johnson both bring length and versatility with the ability to knock down shots to the table, all qualities that can go a long way in the YCCL.
Those two will be joined by Drake freshman Issa Samake after he just got done dominating the Class 1A ranks for Grandview Christian to the tune of back-to-back-to-back state titles. The Bulldogs' Connor Gholson will be back on the court for the first time since missing most of last season with a leg injury.
Longtime point guard Reed Mells has to be pushing the league record for most games played. Simpson's Connor Riordan is coming off a junior season that saw him earn first-team All-American Rivers Conference honors after averaging more than 18 points per game.
I also want to make clear this ranking has nothing to do with the fact my cousin, Andrew Gibb, is on the roster. Speaking of Gibb, he has been one of the state's best shooters the past two seasons for St. Edmond while earning back-to-back all-state honors and a scholarship from Iowa Central. I've only seen him play a couple of times so I'm excited to watch him several times this summer.
4 – Sparta Waste Services
This squad features the No. 1 pick in the league's draft in Cyclone senior guard Prentiss Nixon. The former Colorado State transfer will be a threat to put up big scoring numbers every night after averaging 16.1 points per game for the Rams as a junior.
Nixon will team up with Cyclone freshman forward Luke Anderson, who was considered the No. 201 recruit in the country for 2019. Anderson is a versatile big with the ability to step out and shoot from deep.
Those two will be joined by Drake's Liam Robbins and Nate Ferguson. At 7-foot-0, Robbins will add a nice balance down low for the 6-foot-8 Anderson's ability to step outside. Ferguson was considered one of the top-10 players in the state of Illinois during the 2019 recruiting cycle and could be an immediate contributor for the Bulldogs next season.
Nixon and YCCL mainstay Malachi Canada should combine for one of the league's best defensive backcourts.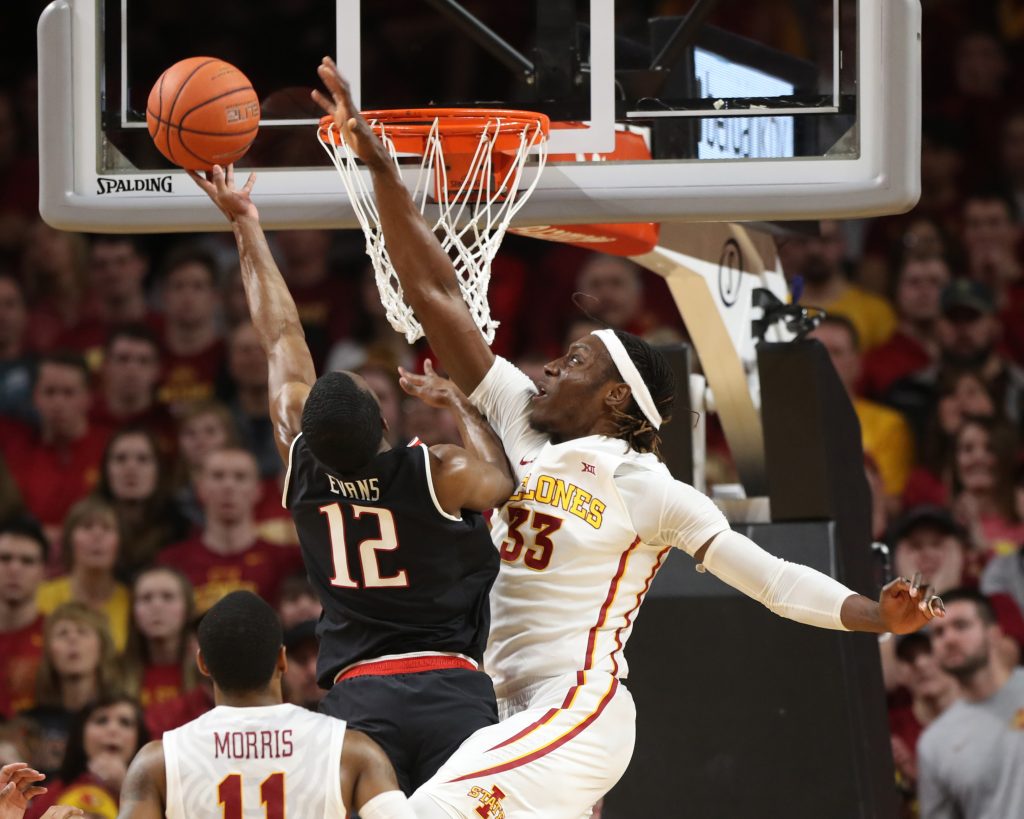 5 – Fore The Veterans
I hate to place them here as my guy co-head coach Paul Pederson's teams seem to overachieve every year. He put together a solid squad led by Cyclone forwards Solomon Young and Zion Griffin.
This will be our first look at Young since he shut things down after playing in only two games last season due to numerous injuries. Will he be back to the same Solo we saw help the Cyclones win a Big 12 Tournament title as a freshman? The YCCL season should give us a window into whether or not that is the case.
Griffin played sparingly as a freshman for the Cyclones last season, but people inside the program still rave of his potential. If it wasn't for an offseason knee injury, he probably would have been a bigger piece of the team in year one. Hopefully, he can showcase some those talents that made him a top-100 recruit out of high school this summer.
Young and Griffin will be joined by Drake's Tremell Murphy and Samm Jones. Murphy averaged 10.4 points and 6.0 rebounds per game last season in his first year on the court for the Bulldogs while Jones played in a handful of games.
This team also features what I believe is the first player-coach in former Cyclone Kourtlin Jackson. Jackson averaged 14.5 points and 4.6 rebounds per game as a senior at Southern Mississippi in 2015-16. He showed he is a threat to fill the stat sheet every night during his past YCCL performances.
6 – Walnut Creek YMCA
I hated to do this, but, hey, somebody had to be sixth, right? Would I be shocked at all if this squad led by newest Cyclone Rasir Bolton and freshman Marcedus Leech turned out to be one of the league's best teams?
No, I would not.
With that said, I want to see Leech in person after the leg injury that derailed nearly a full year of his high school basketball career. If he's anywhere near 100 percent, he could be the league's breakout star.
Bolton has already played a ton of basketball at the Power 5 level while averaging in double-figures as a freshman for Penn State. Cyclone fans should be excited to see him in action live for the first time while waiting for news on the status of his waiver requesting immediate eligibility.
This ranking is largely based on the supporting cast around what I think could potentially end up as a lethal backcourt duo. Joe Yesufu was a solid recruiting pickup for Drake when Devries landed him over Northern Illinois, Southern Illinois, Toledo and UC-Davis. Meanwhile, Antonio Pilipovic was a solid role player for the Bulldogs last season playing in 18 games.
Matt Schneiderman averaged 12.0 points per game across two seasons for Northern Iowa in the early-2000s. Deng Deng was close to a double-figures every night guy for Hibbing CC in Minnesota while Jal Bijek is back in Des Moines after his freshman season at North Dakota.
This squad also includes Winterset graduate and soon-to-be Northwestern College freshman Casey Kleemeier, who was a crucial piece of the Huskies' run to third-place in the Class 3A state tournament this past season.
---
Alright, that's the end of my rankings. Hate them, love them, I really don't care because this is summer league basketball and I'm probably the only person in America who cares enough to write nearly 2,000 words about it.
Like I told you at the beginning, I'm bored right now. I won't be bored much longer though as the YCCL season tips off on June 16 at Valley Southwoods.