Photo courtesy of Tyrus McGee's Twitter feed. 
Last year's team of Iowa State representatives in The Basketball Tournament — or "TBT" — didn't live up to expectations. After entering the tournament as a No. 3 seed, the Hilton Magic Legends were bounced by Illinois BC 92-63 in the first game of the regional.
Seeding is based more on fandom than talent, but the result was still surprising and deflating.
This year, there's a new team that is utilizing some former Cyclones as well as other players that made their names famous in the state of Iowa.
The squad — Iowa United — features talent from each of the four division one schools in Iowa as well as one from Wisconsin-Milwaukee in Matt Tiby.
It will be coached by former Cyclone Jake Sullivan. 
Roster
Tyrus McGee – Iowa State
Marcus Fizer – Iowa State
Peter Jok – Iowa
Nicholas Baer – Iowa
Josh Young – Drake
Reed Timmer – Drake
Nick McGlynn – Drake
Wes Washpun – Northern Iowa
Matt Tiby – Wisconsin-Milwaukee
"The biggest part of it was, I thought it would be a good reason to bring the fan bases together for a contest like this," general manager Matt Crawford told Cyclone Fanatic. "We don't have the Big 4 Classic anymore. It was kind of a nice way to bring them all together."
The team features some talent from each of the Iowa schools including former Cyclones Tyrus McGee and Marcus Fizer.
McGee is currently a veteran overseas in the Series A Basketball League (LBA), where he has led his team to 11 straight victories and an appearance in the FIBA Cup Finals. He recently finished with 16 points on 6-9 shooting from the floor.
"Tyrus is just a tough kid," Crawford said. "He's a gym rat. The first time I met him and picked him up for last year's TBT game, we weren't even to the car and he was asking for a place where he could go shoot. He just loves basketball. He's a great shooter, and an even better person."
That aspect was something else that Iowa United looked for when building its roster. It's filled with players who had great reputations at their respective schools.
The other Cyclone actually coached the Hilton Magic Legends last season, but has been training in Las Vegas for this exact tournament.
"To have his experience and skillset is going to be invaluable to a team like this," Crawford said. "None of these guys played together as a unit."
The roster started off small.
Peter Jok and Tryus McGee were the first additions and things stemmed from there.
"We had a lot of help from them after signing them and it kind of snowballed from there," Crawford said. "You find a couple of guys who are interested and you tell them the plan of what we're going to do off the court with marketing, all of a sudden they're all excited about it."
Sullivan, being an Iowa State alum, was amped up to get to coach the pair of fellow former Cyclones.
Though he didn't play with either of the two, he watched them closely during their time in Ames.
"It will be a lot of fun to go and compete on that level, to be around guys that I know of a little bit and have seen play, and just to bring the whole state of Iowa together," Sullivan said. "I know [Fizer] well, it will be fun to see him get out there and lace it up one more time. [McGee] can play. We're going to be arguably loaded. We'll see [McGee] out there knocking down shots and playing off guys like Reed Timmer."
It's obvious that Sullivan would be excited to coach some guys from his alma mater, but when it comes to everyone else,  he said the player with the most intrigue was Josh Young.
"[Young] can just fill it up," Sullivan said. "I loved watching him a few years after I [graduated]. I don't think people realize quite how good he is. He's a big-time scorer. We've got a legitimate team that could go and compete in this year's TBT."
Crawford said that TBT isn't the easiest tournament to get into.
So, the team has partnered with Fore The Veterans —  a non-profit that gives free rounds of golf to veterans — to try and increase their chances of making the field.
"We're excited about this whole tournament and getting a little exposure throughout the process," Executive Director Tim Fisher said.  "Anything that people can get behind, we're all about it. We provide free golf for veterans on a daily basis."
"The idea is that they go out and simply reconnect with other guys that served," Fisher added. "I know specifically that they are only going to talk about certain subjects with people who have been in similar situations because of fear of judgement."
The team — with the help of a pair of Iowa State marketing students Erinn Stenman-Fahey and Will Schmitz — even integrated the Fore The Veterans logo into its own.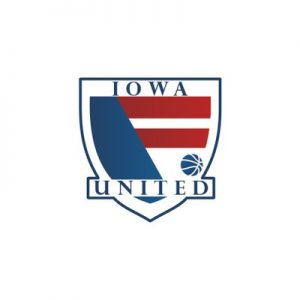 The first weekend of action for the 2019 "TBT" is July 19-21.