Hakeem Butler at Iowa State's first fall practice of 2018. (Rob Gray – Cyclone Fanatic)
The following is a list of five players considered irreplaceable based on conversations with folks around the Iowa State football program. Now, this should not be confused for a list of the best players within the program, but the guys who would be more difficult to replace if they were to get injured or have to miss time for any reason.
The reasons for their irreplaceability can be based on talent but it can also be affected by depth behind them at their position, leadership ability or a number of other factors.
Hakeem Butler, Wide Receiver
No other player in Iowa State's receiving corps brings the types of tools to the table that Butler does. At 6-foot-6, 225-pounds, he is by far the Cyclones' most physically imposing offensive player and has added strength to his already freakish frame.
Butler enters his junior season with 831 yards and nine touchdowns on 50 receptions during his career. I would not be at all surprised to see him put together a record-breaking type season in 2018.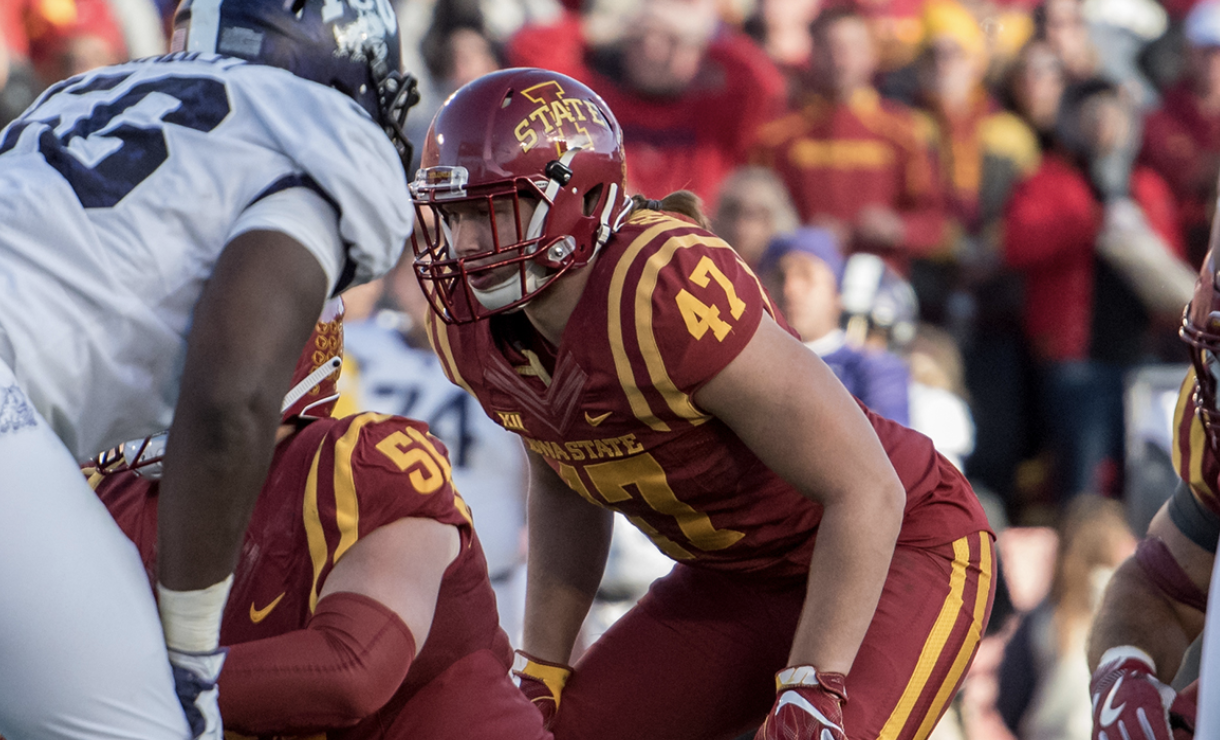 Sam Seonbuchner, F-Position
Seonbuchner has quietly become one of the most important players on Iowa State's offense while playing a position that draws little recognition. I even had someone tell me that he could potentially be an NFL guy down the road based on his toughness and blocking ability.
The former linebacker is a tone-setter for Iowa State's offense. His physicality and willingness to mix it up as a lead blocker make him a crucial piece of the Cyclones' rushing attack.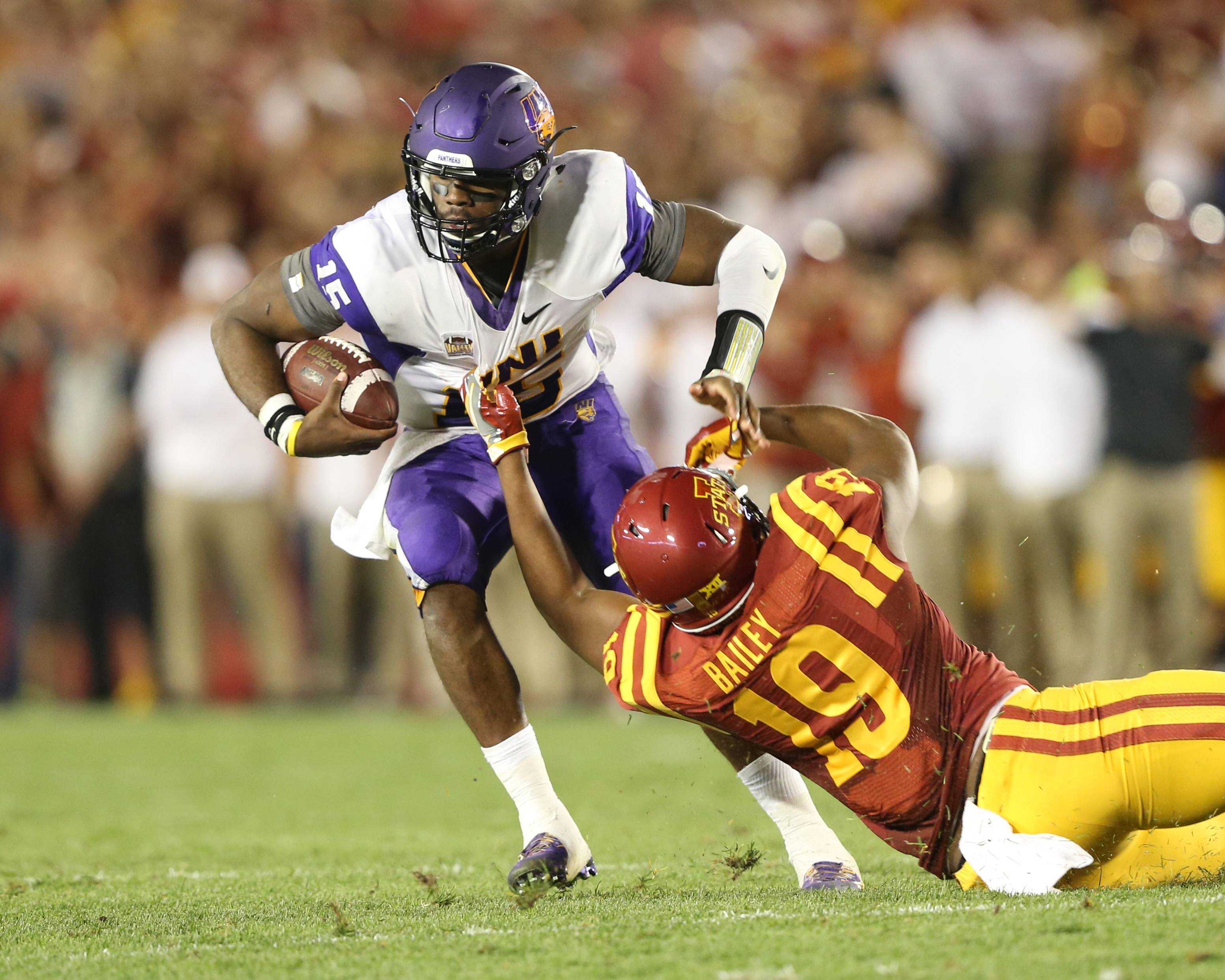 JaQuan Bailey, Defensive End
Simply, Iowa State does not have another player on its roster ready to play who can rush the quarterback at the same level as Bailey. That isn't too tough to figure out when you consider he will move into the top-10 in career sacks in program history with his first one in 2018.
Side note: I was told true freshman defensive end Will McDonald is the best player this staff has ever recruited to Ames. I'm not sure he'll be ready to go right away this season, but it sounds like he will be a monster down the road.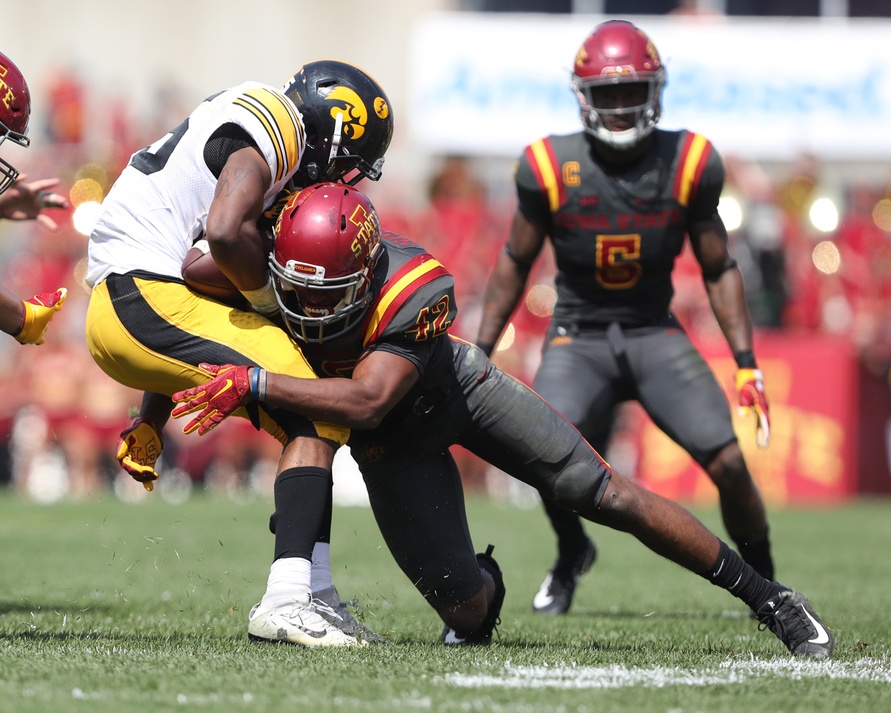 Marcel Spears, Linebacker
Iowa State enters 2018 sitting pretty at the linebacker spot, but it sounds like the most crucial one of the group is Spears. He emerged as a leader on and off the field during his breakout redshirt sophomore campaign in 2017.
Spears is one of the biggest reasons for Iowa State's greatly improved team speed on the defensive side of the football. The Olathe, Kan. native earned honorable mention All-Big 12 honors last season after compiling 107 tackles, 8.5 tackles for loss, two interceptions and a sack. I wouldn't be surprised to see him equal or better those numbers as a junior.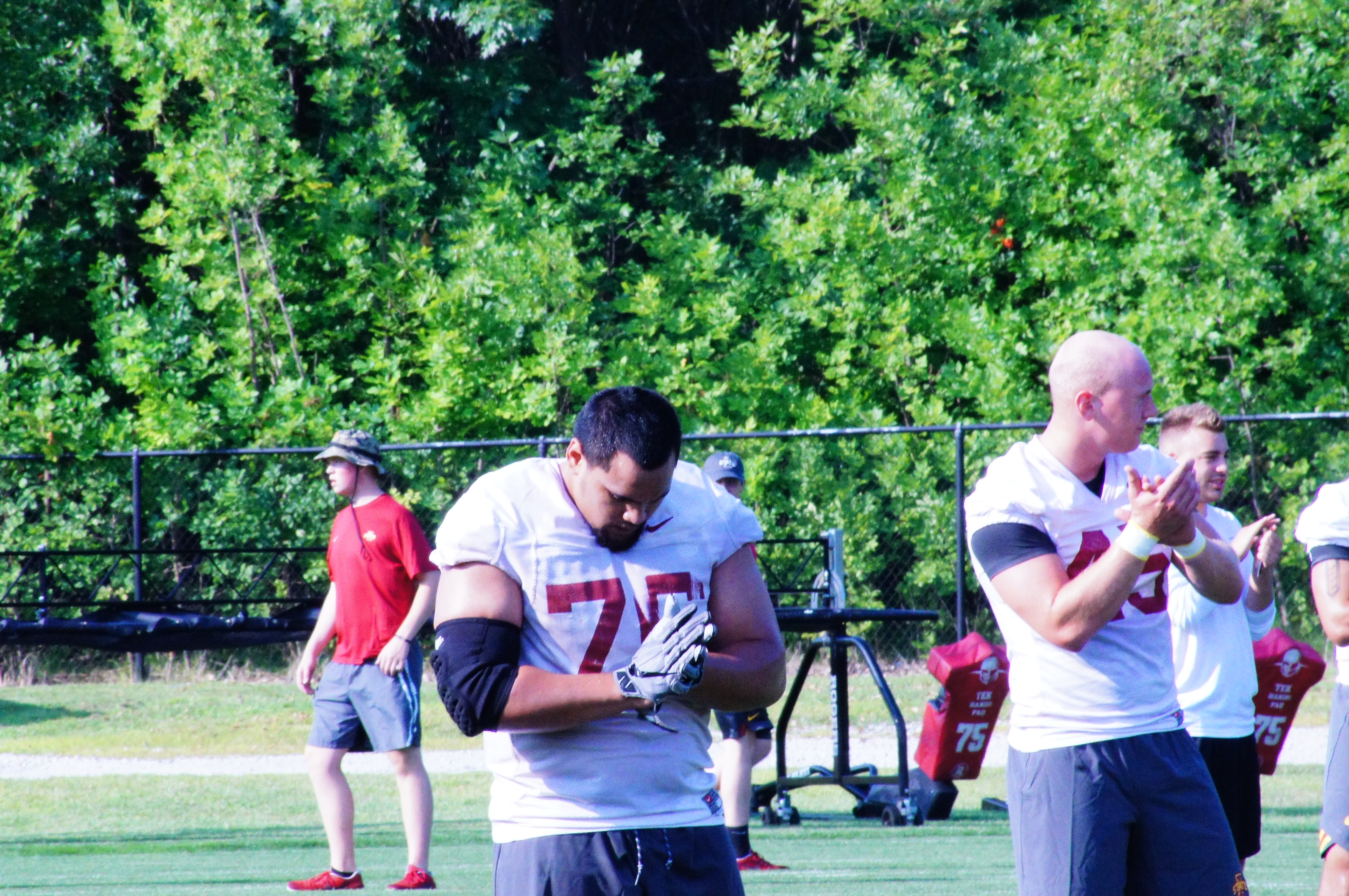 Ray Lima, Defensive Tackle
Lima has been considered the unsung hero of Iowa State's defensive resurgence ever since it began last fall. His ability to eat up multiple blockers was one of the biggest reasons Spears, Joel Lanning and Willie Harvey were able to be so productive.
While it sounds like Jamahl Johnson would be prepared if he had to step into the role as the primary defensive tackle, Lima proved week after week last season that he does things nobody else on Iowa State's roster can at this point.