Apr 2, 2017; New Orleans, LA, USA; Chicago Bulls head coach Fred Hoiberg speaks to an official against the New Orleans Pelicans during the first half at the Smoothie King Center. Mandatory Credit: Derick E. Hingle-USA TODAY Sports
It's interesting. Five to 10 years ago, recruiting was something that only diehard fans paid attention to. When it comes to basketball, the topic is much more mainstream these days.
Iowa State's recent success has helped a lot. So has the access of constant information that recruiting junkies didn't have 10 years ago (messages boards existed but did not provide instant access from the prospects themselves) thanks to Twitter. We also now live in a 24 hour news cycle where more traditional media outlets that never used to bat an eye at the topic are now forced to cover recruiting closer because they need more content to survive. It helps too that in basketball, programs are looking to cover three or four scholarships instead of 85.
According to my Twitter followers and traffic on the Cyclone Fanatic forums, basketball recruiting is the hot topic when it comes to Iowa State athletics these days. The amount of people craving this type of information is incredible.
How the media covers and the fans consume recruiting information isn't the only aspect of this that has evolved.
The entire process has.
Players obviously transfer at a much higher rate these days, which has basically opened up a college basketball free agent period in the spring. It used to be that anybody you signed in the spring was a risk in one way or another. When it comes to JUCO and high school prospects, that is still somewhat the case, but the transfers have changed everything.
It is very realistic that Iowa State could add two starters to it's 2017-18 lineup in the next two weeks. For a program that has made six straight NCAA Tournaments, that would have been very difficult to achieve in the 90's.
On the day that Steve Prohm took over for Fred Hoiberg, I, the annoying blogger in the corner of the room, peppered him with questions about recruiting because that's what my readers wanted to know. How will this transplant from Murray State be able to attract top-level players to Ames, Iowa? Fred had his "Mayor" status and NBA background to lean on.
Prohm, who had just met me minutes ago, seemed annoyed when replying, "I am going to get players. I'm not worried about that at all."
That made me even more nervous because I had been around this program long enough and knew how difficult getting kids on campus actually is.
On that day though, Prohm vowed to stick with the game plan that has seemed to have always worked at Iowa State: The core of your team is high schoolers with JUCOs and transfers sprinkled in to accent them.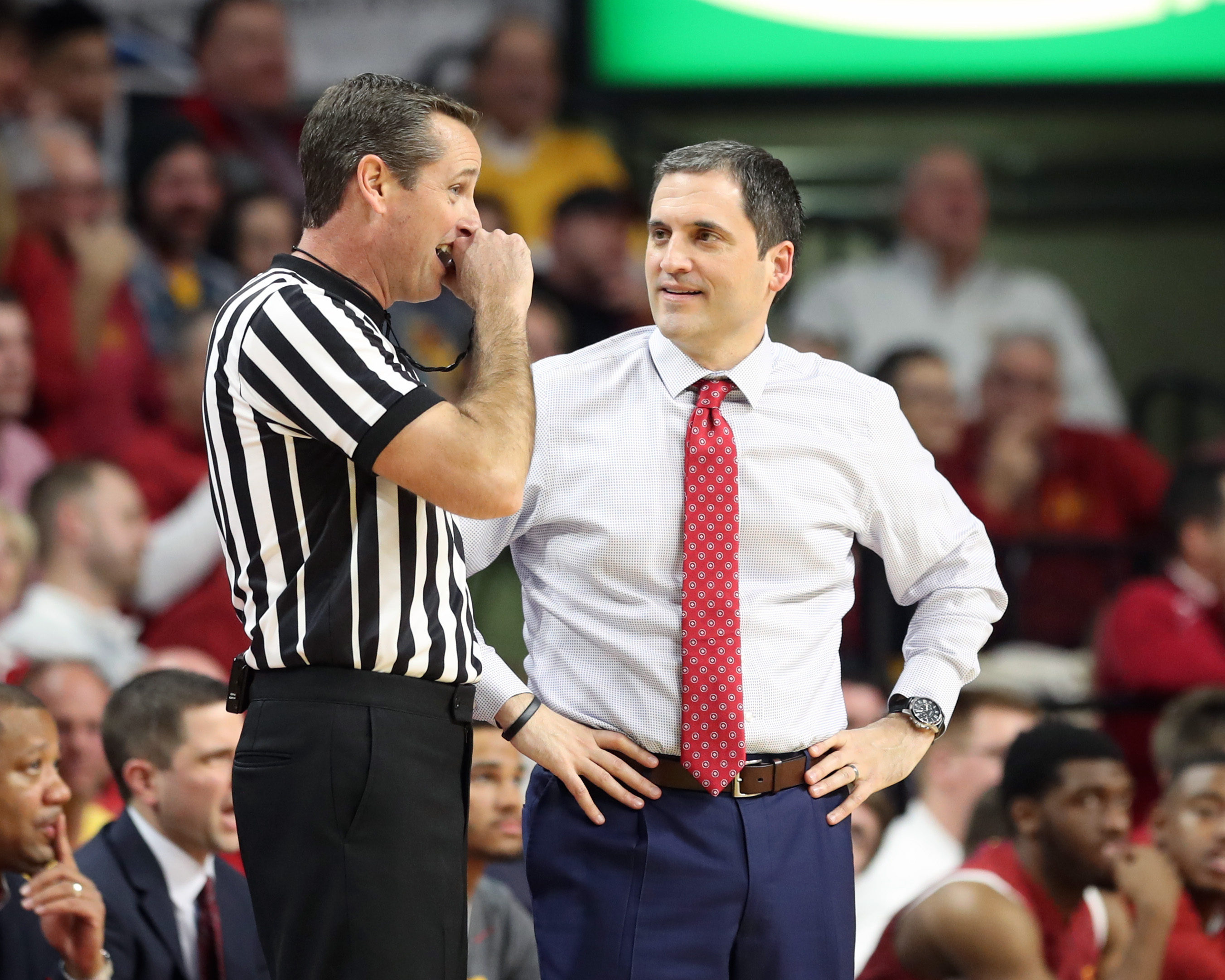 That's where the spring period – specifically this one where Iowa State has four scholarships to fill – is so vitally important.
Iowa State is in on a bunch of really impressive prospects but has yet to sign any. There is no reason for concern though because unlike in the fall, most spring prospects want to take all of their visits. These are usually older players with one or two years to play – a lot more is on the line vs. a high school senior with four to play visiting on a football weekend in September.
How in depth can this process be? To give you an idea, I know that one of the transfers Iowa State is courting had handlers scouting the game of Lindell Wigginton to see what kind of player would be leading the backcourt the next few years.
No earth-shattering news above. Mainly just my observations on an ever changing recruiting landscape – something I have been very passionate about covering for a decade or so.
Now, a few updates on where Iowa State stands with some of these specific guys.
The latest on Shakur Juiston…
The top-ranked JUCO player in the country visited Iowa State over the weekend. Juiston, a 6-foot-7 forward out of Hutchison C.C. in Kansas, has been a top target of Iowa State's for months now. Steve Prohm was the first high-major head coach to recruit him and because of that, I believe Iowa State has a slight edge right now over the competition, but I'm told that this is a very fluid situation.
For instance, yesterday I was told that DePaul is now all of the sudden in the mix. Why DePaul? Juiston has a former AAU coach with a tie to that staff. I would be surprised if he ends up there but hey, this is recruiting. Weird things happen.
A UNLV blogger thinks that the Rebels are in the driver's seat.
Shakur Juiston will visit DePaul and not Kansas. Feeling really strongly now he ends up at UNLV.

— Jeffrey Waddilove (@JeffWaddilove) April 16, 2017
And about Kansas? This is interesting…
Let's say that hypothetically, Juiston doesn't visit Kansas. To me – that knowledge on the surface doesn't mean a whole lot. He lives two and a half hours from Lawrence. He probably has all of the information he needs about Kansas already. Plus, Kansas is Kansas.
However, if he is down on Kansas because of last week's signings of the Lawson brothers, then that is a whole other story.
I've told you guys this a million times and I'll tell you again. Recruiting is weird. Stay tuned.
Ed Morrow sets his visit
I really, really like the idea of Ed Morrow being a Cyclone in the future. He averaged 9.4 points and 7.5 rebounds last year a Nebraska and due to injuries has never really played at full strength before.
Morrow, who is being recruited by Iowa State assistant coach Daniyal Robinson, recently set his visit for April 28-30. I'm told that Iowa State's top competition – as of now – will be Xavier and Marquette.
A gut feeling on Elijah Brown…
The grad transfer out of New Mexico will visit Ames on April 21. I think he will like what he sees.
The big problem here is geography. This young man, who I spoke to last week and was very impressed by, hails from Orange County, Calif. Iowa State's top competition: Oregon and Gonzaga.
Hmm.
Still, he is a really good kid and basketball is his top priority. That gives Iowa State a shot.
Rooting hard for Fred and the HoiBulls 
In other news, I found myself glued to the television watching Fred Hoiberg's Chicago Bulls upset Boston in game one of the first round of the NBA Playoffs last night.
I have been a Bulls fan my entire life but when Fred took over, I started caring a lot more.
I do not think that Fred is the best coach in the NBA and I'm sure he has had to learn a lot over the last two seasons. But I also feel like the guy was dealt a 2-7 in a game of Texas Hold-Em when it comes to what his front office has given him to work with.
If you are a spotty watcher of the Bulls, on the surface, it's been a laughable year.
If you've watched most games (as I have), you've likely seen some incredible growth from this "team" over the last month or so. They are finally – FINALLY – playing together and the way Fred wants them to.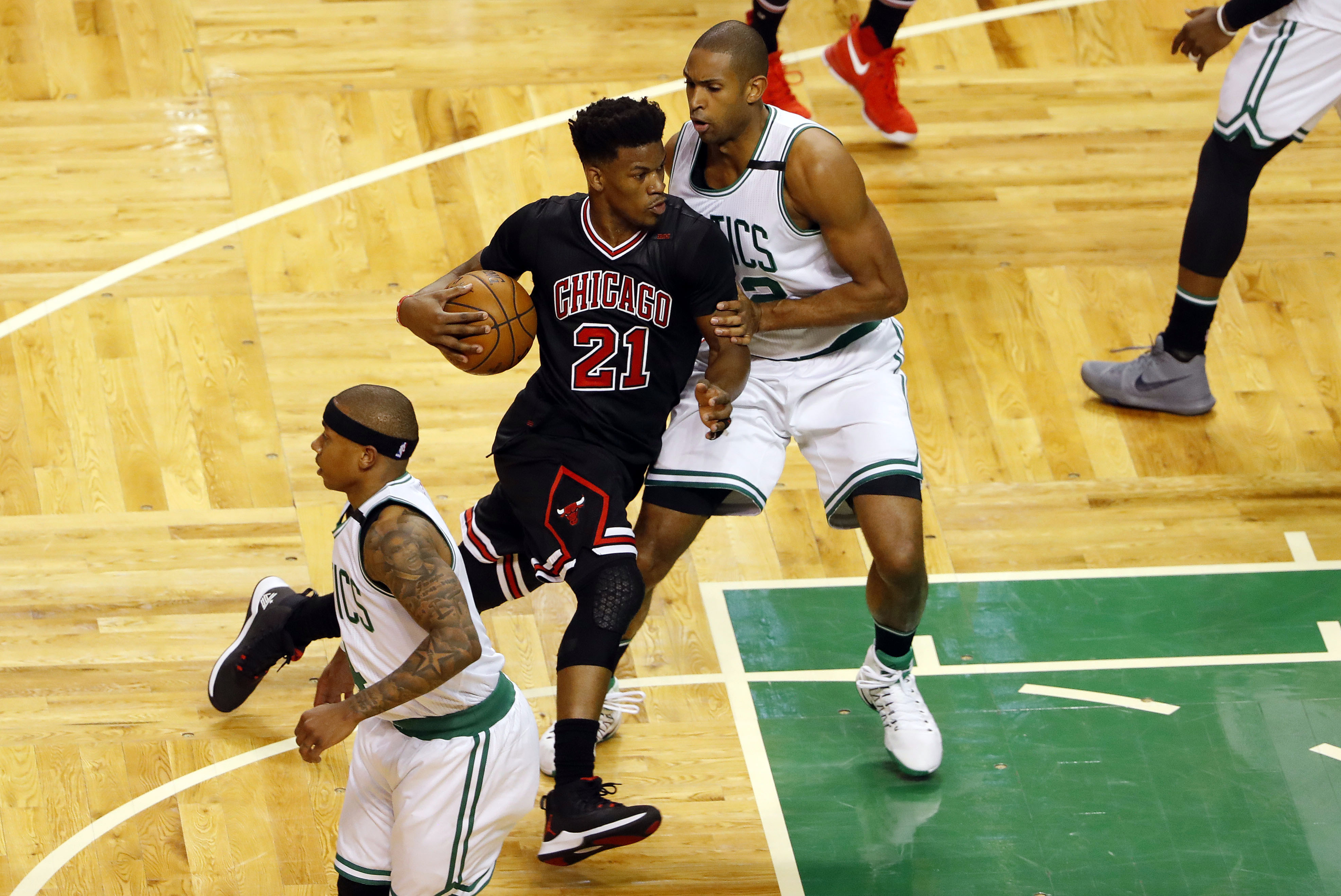 It's still a long shot, but I wouldn't be that surprised if this series goes to seven games.
It's amazing what happens when good players actually play hard and want to win.
Some fans feel like Fred left for the wrong job. Others are still bitter that he left in the first place.
I'm just rooting for the guy. He's still our guy.
Go Bulls. Go Freddie.