It's that time of year again. In honor of my neighbor Ava, I will be shaving my head to raise money for the St. Baldrick's Foundation on Saturday, April 8.
This year is special – and quite sad. Keep reading and you will learn why.
Before then, I want to give a big thanks to my good friend and longtime mentor, Keith Murphy from WHO-TV 13 and 1460 KXnO. He has given us the opportunity to give St. Baldrick's a real and fresh push this year on the popular television show "SoundOff" (Sundays at 10:35).
From now until Saturday night at 7, the highest pledge (tweet at me @ChrisMWilliams or via email chrismwilliams@CycloneFanatic.com) is welcome to join me on SoundOff this Sunday. There, you can give me a mohawk (can't shave it all because we have to leave some for Ava on the following Saturday). I will then wear the mohawk around in my normal life for the week leading up to our St. Baldrick's event at the Founder's Irish Pub in Bondurant on the night of April 8.
Below is my testimonial for shaving in 2017. 
When I got involved with the St. Baldricks Foundation five years ago, I did it to honor my new neighbor, Ava, who had gone through so much to kick cancer's butt a couple of times very early in her life.
I barely knew Ava at the time. We had just moved in and become friends with the family.
A lot has changed since then.
It's tragic, but Ava's cancer is back.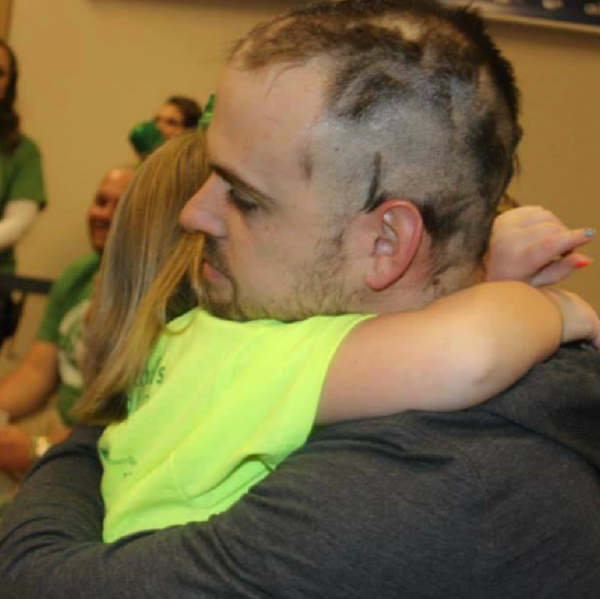 When I shave this year, my perspective on this event has greatly changed for a couple of reasons.
I am a father now.
Watching Ava fight is difficult for everyone in our community. We all want to trade spots with her. We all want her to know what it is to live a normal life. We all love her like part of our own family. That was evident during her massive birthday bash last fall – a day I will never forget.
I just have a really hard time with the family aspect of this though.
It is very selfish, but every single one of us has thought about the nightmare it must be to be told that your child has cancer.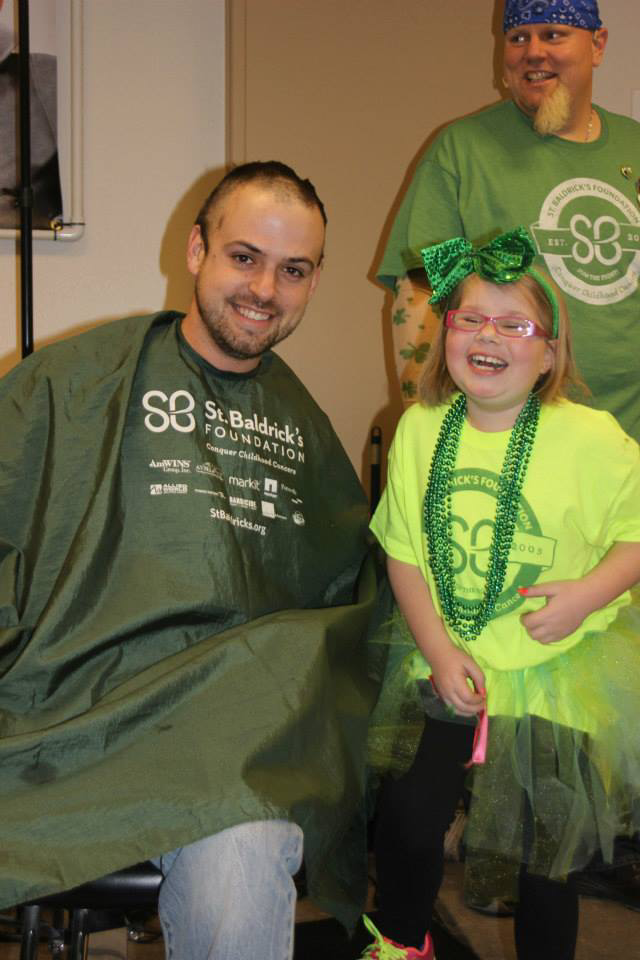 I cannot begin to fathom what Kris and Joni have gone through over the last decade. And what about Ava's 15-year old sister Emma who is full of spirit and positive energy? What about her feelings?
This year, of course we will all shave for Ava and the other victims out there of this terrible disease.
But this year when we shave and raise funds, let's also do it for the victim's families.
That's who I am specifically shaving for this year.
Let's raise as much money as we can – beat this disease – and dream that some day no other mom, dad, sister, brother, son or daughter has to hear those tragic words – that their loved one has cancer.
Let's do this.