Mar 11, 2017; Kansas City, MO, USA; The Iowa State Cyclones team poses with the championship trophy after the game against the West Virginia Mountaineers during the Big 12 Championship Tournament at Sprint Center. Iowa State won 80-74. Mandatory Credit: Denny Medley-USA TODAY Sports
KANSAS CITY — Iowa State won its third Big 12 Tournament championship in four years on Saturday night and wouldn't have done so without three key contributors off of the bench.
Darrell Bowie, Nick Weiler-Babb and Donovan Jackson, cheers to you.
Iowa State's starters outlasted West Virginia 80-74 but a key run that begin at the 9:54 mark of the first period is what set the tone. The Cyclones were trailing by five at the time, when the bench scored 16-of-18 points leading up to the 1:49 mark.
"That was why we won," Steve Prohm said. "Our starters were great but Nick Babb, Darrell Bowie and Donovan … His shot against the 1-3-1 was huge."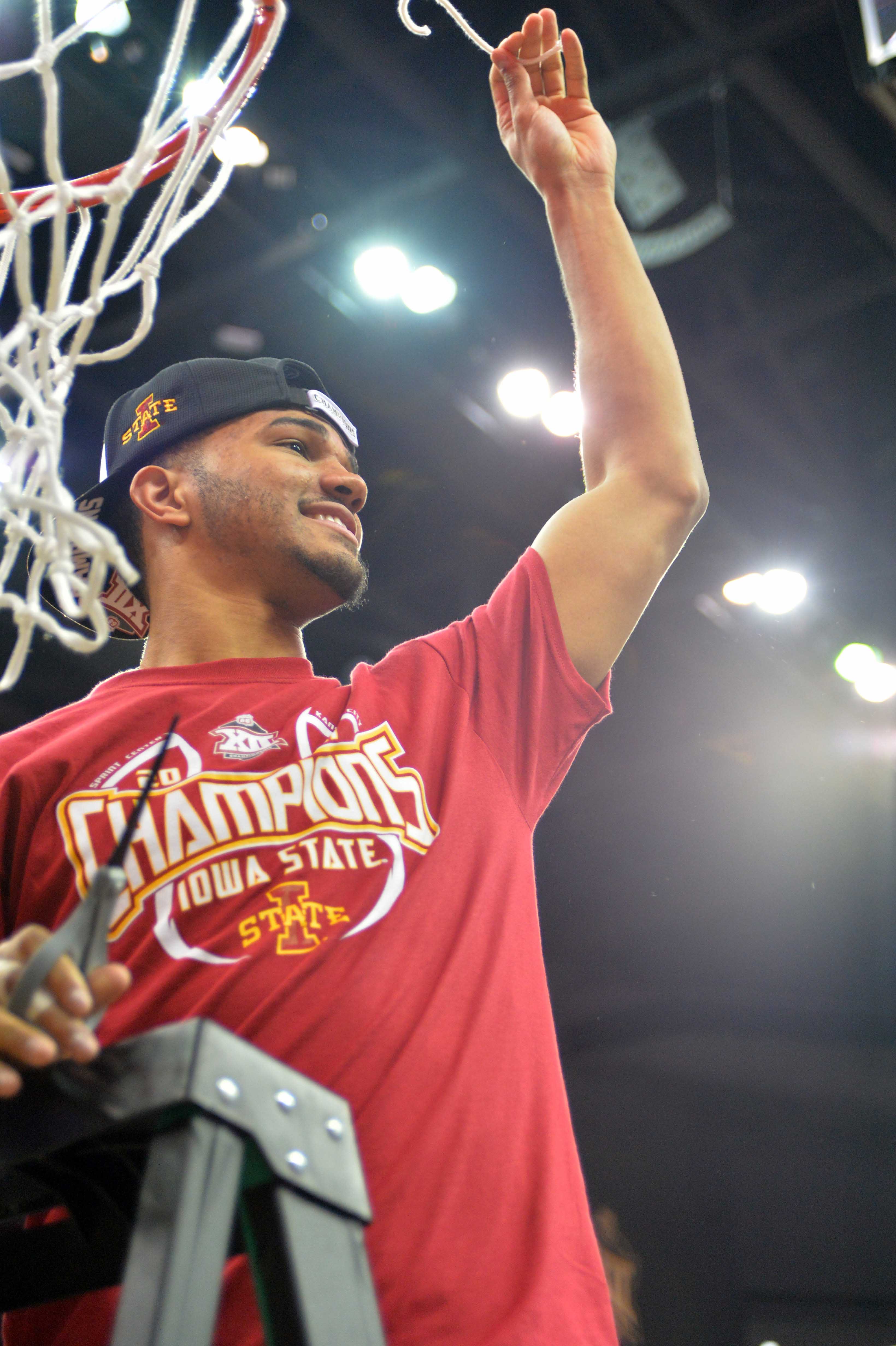 Bowie was 4-for-5 with 10 points and six rebounds in 14 minutes. Weiler-Babb scored five in 13 minutes but had three critical steals along the way. Donovan Jackson continued his streak of hitting huge shots at clutch times and had six in the win.
Seeing what we have seen in almost two full seasons, that's keeping players engaged and getting them to peak at the right time might be Prohm's biggest strength as a head coach. Consider that Weiler-Babb and Bowie barely played in certain games down the stretch. Now they are major contributors in the postseason.
"My staff has done a great job behind the scenes keeping them ready, motivated and focused," Prohm said. "It's why Darrell as a fifth-year guy came here. It's why Merrill came here. Nick Babb has had his up and downs. I have high expectations for him and he met them tonight."
Another bonus…
"The great thing about it is that they will now go into the NCAA Tournament with a lot of confidence."
Monte on a whole other planet
Monte Morris had 17, six and three and was named the tournament's Most Outstanding Player.
With the win, Morris became the winningest player in Iowa State history (99). He surpassed Georges Niang with the win.
Speaking of Georges…
Prohm got a call from ole No. 31 today.
"He's probably as excited as anybody back home," Prohm said.
Winning for Bryce
An emotional Naz Mitrou-Long doubled-up on his Friday comments that another Big 12 Tournament championship would mean. When Nitrou-Long, who finished with eight points and three assists, took his turn to cut down the Sprint Center's nets, held up an old Bryce Dejean-Jones warmup jersey.
"The last time that we were on the court together we won this thing," Mitrou-Long said. "I will never forget that we were texting the day before he passed. We were going to catch up and see each other. The next day he died. I made a promise to his brother Malik that his name would live on forever. This one is for him. He is looking down smiling right now."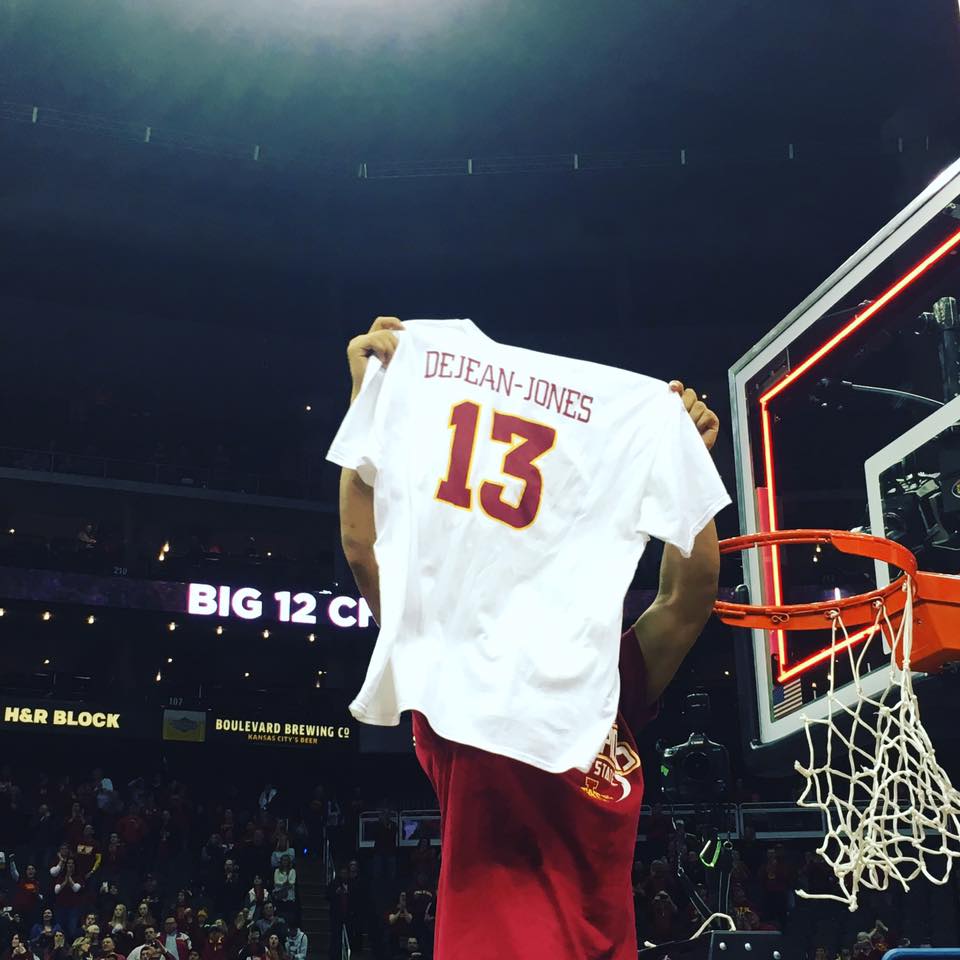 Bob Huggins praises Iowa State
"They've got a bunch of guys who can handle the ball and a bunch of guys that can shoot the ball. I think everybody says it's hard to play us with one day's prep, but I think it's really hard to play against them with one day prep as well because they shoot the ball so well. They spread you out so much."